Hogarth's House: the history of the country house of a man whose hand is still etched into the British imagination, whether you know it or not.
One of the best things about London – in our humble opinion at least – is the amount of fascinating history and historical figures there are to discover in connection to the city.
A great example of this is William Hogarth. You may not know about the man, but you've probably seen paintings or political cartoons that have been influenced by his work.
If you want to know more about the man, one of the best places to start (other than right here, that is) would be Hogarth's House in Chiswick.
Why Visit Hogarth House?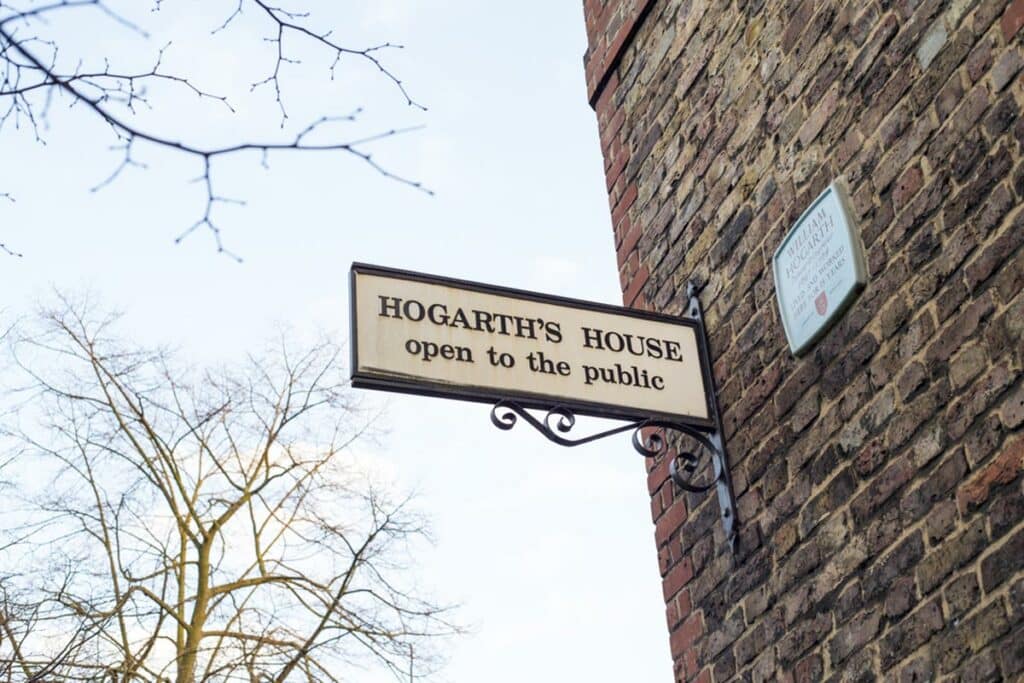 Put simply: to get a better understanding of Hogarth, a man who had a profound impact on the imagination of his time.
If you don't know, Hogarth was a political satirist and artist. His works combined both practices into images that seemed to buzz with life, often depicting lewd subjects.
His work, circulated as comic-strip-like engravings, became hugely popular in his lifetime and have since gone on to impact the work of satirists right up to the present day.
Pretty impressive, huh?
The History of Hogarth House
Way back in the day, Chiswick wasn't a leafy London suburb of yummy mummies and quiet millionaires…
It was a village, a coach ride away from London and a peaceful getaway from the heaving city – so something like the modern-day equivalent of your weekend breakaway in the south of France.
As such, the village of Chiswick was a nice place for some pretty interesting people to hang out. They are tied right in here with the history of Hogarth's House.
The First Tenants
Hogarth's House was built in 1717 in what was then an orchard. Its first tenant was Rev George Andreas Ruperti, a pastor in what is now known as Westminster, who used the residence as a summer house.
Ruperti was an interesting figure – arguably more interesting than even Hogarth. Ruperti had taken up the cause of helping refugees fleeing the Rhineland after a famine was wiping out local crops, and people.
Many of these refugees were stopping in London en route to Ireland where they hoped to catch a ship to America – then the land of opportunity. With his help, many of these German refugees did make it over to the new world and built new lives.
The Reverend Andreas Ruperti died in 1731, but his widow held onto the house for nearly two decades until she sold it to the Hogarths in 1749.
Hogarth's House
Enter the hay day. The period you're no doubt interested in this historic building for. Hogarth – painter, satirist and social critic – also used the house in Chiswick as his country home, retreating to it when he wanted calm.
The Hogarths also extended the property, adding, as you do, an extension round the back and turning a spare room above the coach house into a studio.
Hogarth spent a lot of time here and the house became more and more important to him and his family. They even buried their pets at the bottom of the garden and Hogarth himself is interred in the nearby cemetery of St. Nicholas Church.
His mark on the building, as well as English society, can still be seen today.
Changing Hands Again
After Hogarth's death, the family home stayed in family hands until 1808 when it was sold on to another reverend, the Rev Henry Francis Cary.
Cary was a poet and notable translator of Dante's Inferno who would later take a job as an Assistant Librarian at the British Museum.
The Museum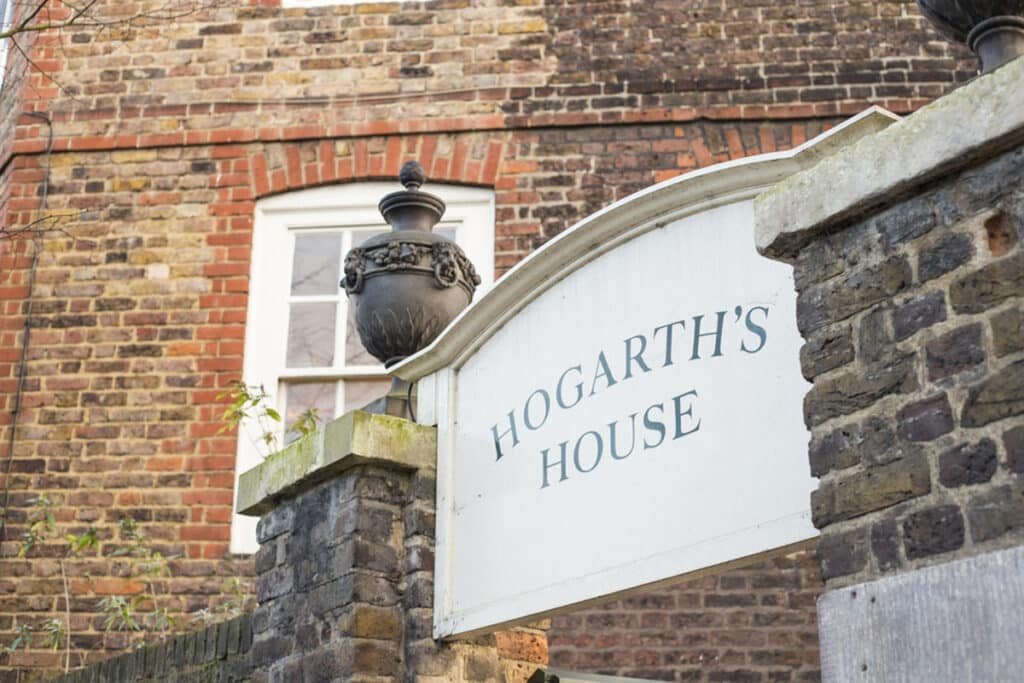 The property changed hands several times until finally, in 1901, the property was bought and restored.
It wasn't some wealthy Londoner after a country house that did this, but a man named Robert William Shipway, who teamed up with Hogarth's biographer to make the place into a museum.
Together, they commissioned replica furniture, gathered examples of Hogarth's works and even collaborated on the museum's first guidebook. The museum opened to the public in 1904.
There was a spell of about ten years when it closed after damage from a parachute mine in 1940. But, other than that, it's been smooth sailing.
Today you can visit to get a flavour of life the way Hogarth lived it and to find out a bit more about a very interesting man.
Hogarth House: Practical Information
Address: Hogarth Lane, Great West Rd, London W4 2QN
Opening Times: Tuesday – Sunday 12pm – 5pm, closed Mondays
Tickets: Entry is free but you may have to pay for special exhibitions or activities
Hogarth House: Map