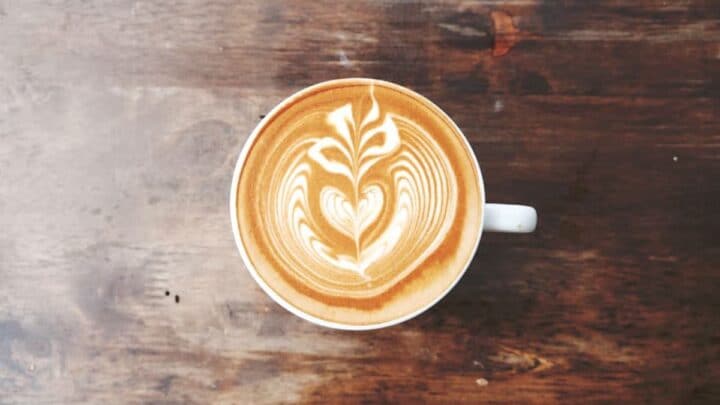 Looking for the best cafes and coffee shops in Notting Hill? Here are 11 fabulous spots that will do the trick.
Notting Hill is a cafe-lover's dream. Just a quick stroll around reveals a thriving cafe scene, full of enticing spots for you to plump down and sip your coffee (or caffeine free alternative if that's more your jam) to your heart's content.
We like to think of ourselves as fiends when it comes to finding a good cafe. Bad coffee = unacceptable. Unfriendly staff = definite no no.
A cafe should be homely, comfortable and serve banging coffee that has you tapping your toes uncontrollably to the music. These are the Notting Hill cafes that make the cut.
PS: We think you'll also love our Notting Hill area guide. The best things to do and places to see in Notting Hill.
The Best Cafes and Coffee Shops in Notting Hill
Farm Girl Cafe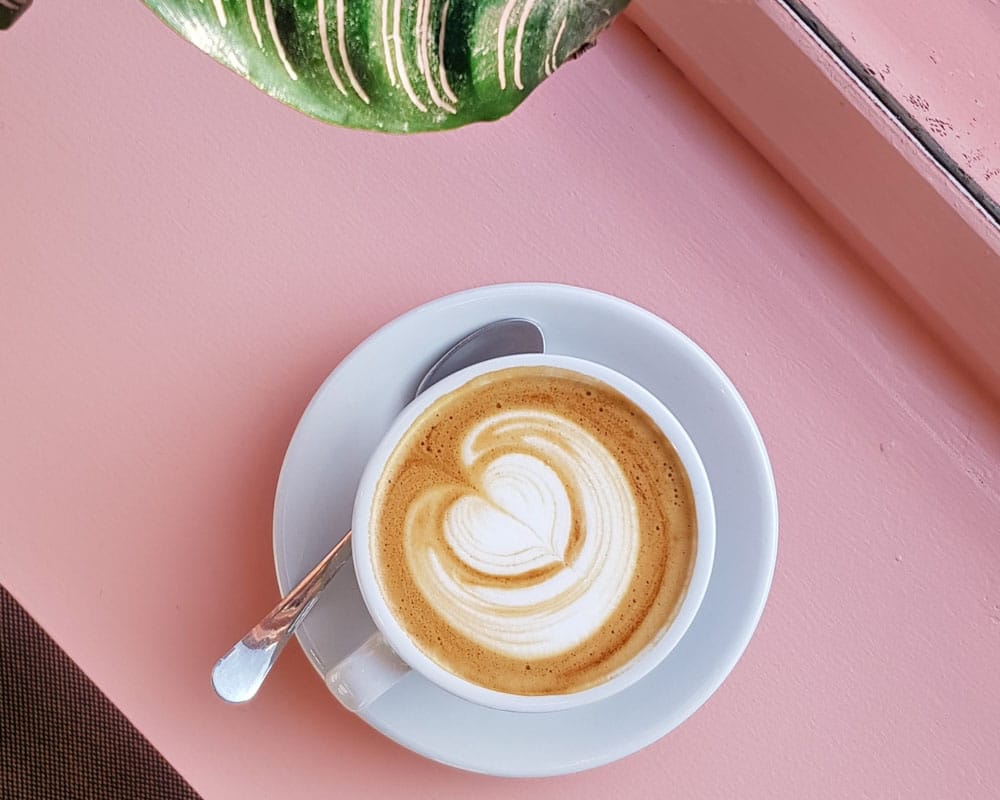 One thing is for sure: the Aussies have well and truly infiltrated London's coffee scene. But when they bring with them fabulous ideas like Farm Girl Cafe, you can't be too mad about it.
This Notting Hill cafe promises to help you "start your day the Aussie way", and, well, after trying it, we're convinced the Aussies are on to something.
From scrumptious avocado toast to healthy acai bowls, this is the perfect spot for a very, very long brunch.
Of course, it wouldn't be a Melbourne-inspired cafe without serving up some pretty amazing coffee. As well as the standard options like the Antipodean fave flat white, they also have some more interesting choices like a rose latte.
It's definitely our pick for one of the best cafes in Notting Hill.
Read Next: Cute AF Cafes in London You Need to Visit
202 Cafe
Notting Hill is well-known for its fabulous shopping as well as its equally-fabulous coffee shops, so you just knew that somewhere along the way, someone was going to combine them.
The result? 202 Cafe, a chic space where you can sip a latte and enjoy a light meal while you eye off some new threads.
You could probably guess that a bunch of clothing designers would put equal thought into the decor of their Notting Hill cafe, and it's a real highlight. Part industrial and part vintage chic, it all works rather nicely.
Like the clothes, the menu is minimalist-inspired with an emphasis on fresh ingredients and simple meals.
So, if you're looking for an uber-cool Notting Hill coffee shop to impress your stylish friends, this brunch hotspot is a great choice.
Mike's Cafe
With so much emphasis on being "modern", "agile", "dynamic", it's just really nice to find an old school cafe still doing its thing.
Right down to the old 60s style booth seating, Mike's Cafe has stoically refused to change and we love them for it. It would be a shame to see the capital completely erased by a sea of chi chi eateries (though it's very nice to have them too).
In a sea of smashed avocado toast and green smoothies, sometimes you just want some greasy fried eggs and/or syrup-laden pancakes. For those times, there's Mike's Cafe.
It may not be the fanciest coffee shop in Notting Hill, but the service is friendly, the prices are affordable and the menu is full of classics. That sounds pretty good to us.
Bluebelles of Portobello
Perfect for when your lazy Sunday has been perhaps that bit too lazy, Bluebelles of Portobello offers up a fabulous all-day brunch menu.
Picking something from the brunch menu is quite the decision, but we can never go past the "green breakfast". Perfectly prepared eggs, with feta plus spinach and guacamole as well. That's enough veggies to call it a healthy meal, right?
They serve up other meals too, all inspired by Italian cuisine as well as Notting Hill itself.
The beautiful wooden decor feels warm and comforting. It's the kind of place where you can settle in with your friends to chat until your coffee goes cold.
Though, since it's some of the best coffee in Notting Hill – you might not want to let it go to waste.
Biscuiteers
Stepping into Biscuiteers is a bit of a sugar rush – both literally and figuratively.
Since 2012, it's boasted one of Notting Hill's most charming shopfronts (quite the coup around this neighbourhood), as well as a seriously adorable interior. Vogue magazine even named it one of London's most instagrammable locales.
No one likes a cafe that's all style and no substance, but luckily Biscuiteers delivers on the food front as well.
They're best known for their delicious, iced sweet treats – they have even opened up an Icing School so you can learn their secrets.
Even if you're not planning on going all Bake Off, a macaron and coffee from this iconic coffee shop is pretty brilliant.
Coffee Plant
Once upon a time, coffee was what you mixed up from a few granules and hot water.
Yes, we're talking about the dark days when instant coffee reigned supreme (though we all remember those tres chic adverts – who didn't want to be the kind of person who drank Nescafe Gold back in the early 90s?).
Luckily, we've left these bad times behind us and headed enthusiastically in the other direction. Today, you're more likely to get a coffee with actual tasting notes than something that came out of a tin.
For those particularly impassioned coffee enthusiasts out there, there's Coffee Plant. With more than 25 varieties of hand-picked beans, they take coffee really, really seriously.
Best of all, you can feel great about getting your caffeine fix as everything is fair trade and organic.
Who knew that visiting one organic cafe in notting hill could be good for your energy levels, your body and the people who toil their lives to make the coffee in the first place.
You're welcome to sit in or take your coffee away, and you can even buy the beans to replicate that perfect cup at home.
Cafe in the Space
Without getting too sappy, it is true that a good coffee shop is more than just a place for a hot drink.
It gives you an excuse to stop and enjoy a few minutes or hours, preferably in the company of some good friends (or, if you're anything like us, your laptop and a panicked sense that you're permanently behind on your to-do list, which is basically the same thing right?).
Few places embody that more than the Cafe in the Space. It's certainly not the fanciest cafe in the neighbourhood, but it's definitely one of our favourite Notting Hill Gate cafes.
Served up out of a literal hole-in-the-wall at St John's Church, a delightfully simple menu reminds you of dishes whipped up by your Mum or Grandma. The emphasis on organic ingredients also means it's also a fave organic cafe in Notting Hill.
So, the coffee isn't made by world-famous baristas – but it's served up with a smile and often a friendly chat. That makes it a winner in our book.
Note: Cafe in The Space is only open 10am – 3pm Monday to Thursday.
The Tin Shed
Who doesn't love a cafe and bakery that transforms into a cute little wine bar during the evenings? Time it just right and you can order a mid-afternoon coffee and your next drink is a pre-dinner vino.
The Tin Shed is a Notting Hill gem. Not only are their prices reasonable, but the brunch is sublime. Order the beans on toast for a slightly-bougie take on a British classic – or the herb omelette is an equally toothsome dish.
Coffee-wise, it would be very hard to be disappointed. Alongside the classic espresso, cappuccino, and flat white, you've got the likes of a mood-boosting matcha latte and hot chocolate.
Amoret Coffee
Amoret Coffee is a speciality coffee roaster near Portobello Road, and as you would expect from a cafe that makes their coffee in-house, their beans are carefully curated from ethical traders worldwide.
If you've got the choice, opt for their chocolatey Guatemala variety – in espresso form so you can really experience the intense flavour.
The cafe itself is warm and welcoming, though seats are fairly limited. No worries – bring your keep cup and explore the area with a coffee to go.
Ole & Steen
London-based chain Ole & Steen is incredibly popular with locals… and for good reason. Not only is their coffee great, but you'll struggle to resist a treat or two from their bakery.
As expected from a Scandinavian cafe, their cinnamon buns are divine. But we'd be lying if we didn't tell you to order a marshmallow whip – fluffy marshmallow drizzled in caramel or chocolate. The perfect elevenses treat.
Notting Hill Coffee Project
First of all, Notting Hill Coffee Project is well worthy of its place among the best cafes in Notting Hill for its aesthetic alone.
Minimalism and a smattering of plants is not an entirely unique concept, though NHCP pulls it off so well. It's the kind of place you won't mind spending an afternoon – even with a laptop and looming deadlines.
They partner with Assembly Coffee for the good stuff – who use only the best ethically sourced, sustainable beans. NHCP donate 25p from every cup to Centrepoint and they also ensure they use environmentally-friendly packaging and processes.
This is a cafe we can really get behind.
Notting Hill Coffee Shops + Cafes: Map
Looking for More Notting Hill Guides?