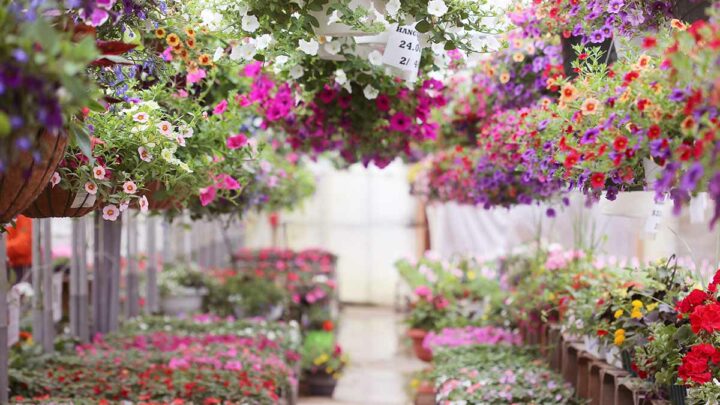 Ready to flex your green fingers? These London garden centres are bloomin' lovely for livening up your green space.
It's only natural to crave a bit of colour and life, particularly in this concrete metropolis we call our home.
If you want to transform your garden (or even a little corner of your home) into a lush paradise, these London garden centres should be top of your list.
Best Garden Centres in London
Morden Hall Park Garden Centre
Morden
Ever been to a National Trust property and thought the garden could do with a bit of work? Thought not.
It should come as no surprise then that the National Trust's own London garden centre at Morden Hall Park is low-key brilliant, selling a wide (very wide) selection of plants, seeds, and bulbs, many of which are difficult to find elsewhere.
If you want to make a day of it, the garden centre has two cafes, the Stableyard and the Potting Shed. Best of all, you can bring your dog.
The grounds themselves include some lush gardens you can take inspiration from for your own home.
Petersham Nurseries
Not only does it host one of Richmond's prettiest eateries but Petersham Nurseries is a delightful place to stock up on flowers and plants too.
This jumble of greenhouses and gardens sells a myriad of exquisite flowers, plants and customised gardening tools in a striking setting.
The glasshouses offer an abundance of blooms, from peonies to roses, and the knowledgeable staff are always on hand to give advice.
Not only do they have an array of plants and garden tools for you to select, but they have two restaurants, a delicatessen, a cellar with a wide collection of wine, and they offer varying events to keep you returning even when your garden doesn't have room for any more plants.
The Boma Garden Centre
Kentish Town
The Boma Garden Centre is an independent garden centre in North London and a true sanctuary with plenty of quirks.
This gorgeous Kentish town garden centre gives an array of unique potting choices as well as exotic plants that are all ethically sourced.
With a miscellany of houseplants and herbs, roses and evergreen Christmas trees, this garden centre in north London is a great place to get garden inspiration, plants, and pots. Originally created by South African natives, the centre resembles a Swahili meeting lodge where they place an emphasis on community spirit.
Boma is a big garden centre in London and also keeps genuine horticulturists on staff, so if you have questions about your garden or a specific plant, you know you're in good hands.
Battersea Flower Station
Battersea Flower Station was established by a small group of individuals who resigned from their corporate jobs with a dream of designing a place of beauty and magic.
Entirely autonomous with glowing reviews, this garden centre in South West London specialises in indoor and outdoor plants, herbs, pots, and accessories.
They also function as a florist, so if you want to get a new flower for your garden while getting a bouquet for the wife, you're sound.
Battersea emphasises that they welcome novices and will answer any question, no matter how embarrassed you are to ask. If you are looking for a garden centre with a warm, welcoming environment, this may be your best choice.
Mill Lane Garden Centre
West Hampstead
If you're looking for a garden centre that supports a good cause, then Mill Lane Garden Centre in West Hampstead is your spot
This garden centre offers training for individuals with learning disabilities, so you know your purchase supports something more than spring's daffodils.
In fact, all of the proceeds will go towards adults with learning disabilities and to support developing their careers.
Beyond their good works, you can find just about anything you need at Mill Lane. Stroll the grounds and enjoy the wildlife pond and gardens, get a Christmas tree during the season, or get your seasonal flowers sorted for the coming spring.
Birchen Grove Garden Centre
Neasden
Birchen Grove Garden Centre boasts that it's the largest one in London… but that's not all there is to love about it.
They're pet-friendly, have a sprightly cafe that serves breakfast and lunch (plus afternoon tea), and they even have a garden-themed play area for toddlers and little tykes.
If you have a horticulture question, the staff there can provide you with the guidance you need, even if it's something complex, like how to turn your entire garden into something drought-friendly.
Croxted Road Garden Centre
West Dulwich
Croxted Road Garden Centre in South London has been operating for more than 40 years. This friendly, family-run business will meet any garden's basic needs as they have everything your garden might want, from vegetables to compost to Christmas trees.
It has indoor and outdoor plants, traditional plants, and a wide range of pots, tools, and shrubs for your spring gardening needs.
The selection of plants is small but perfectly formed, and the staff are always on hand to give advice. The shop stocks a great range of homeware and garden accessories too.
Clifton Nurseries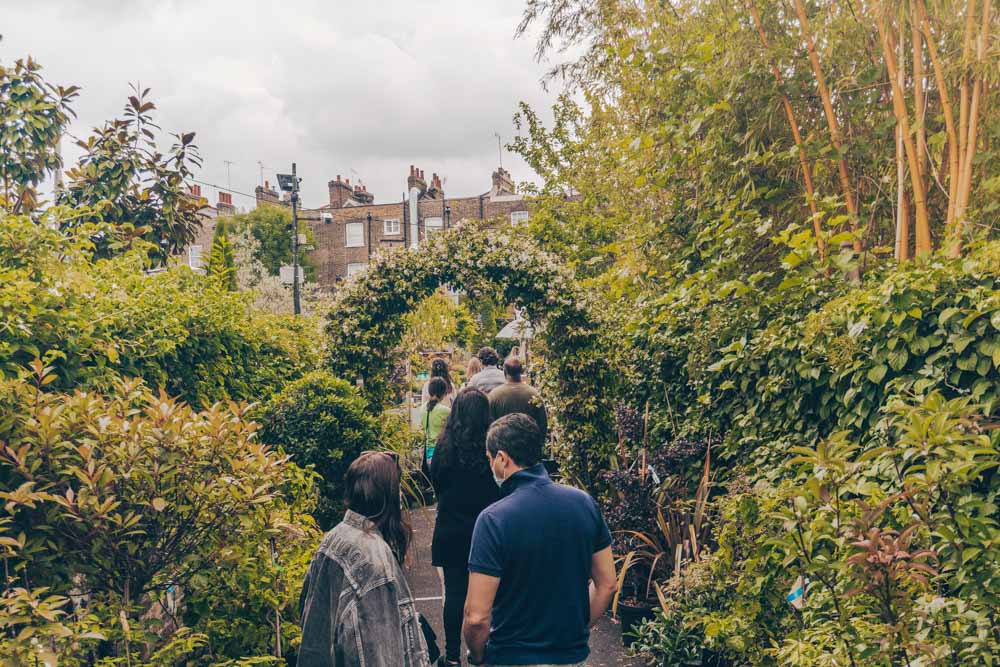 Clifton Nurseries Garden Centre is a distinctive and fantastic garden centre on Woburn Hill. Complete with a picturesque modern show garden and exquisite café, the exotic plant life is unrivalled.
As a first-time visitor to this garden centre in West London, you will be marvelled by its immense flowering shrubs. It's a garden nursery in London that has just what your home needs.
There is also a charming indoor shop that sells tools and a wide selection of magnificent ceramics outdoors and indoors.
If you are not a gardener, you may be attracted to the magnificent Clifton landscaping service and design.
N1 Garden Centre
Dalston
N1 Garden Centre was started in 1998 in an old button factory, and could possibly be the best garden centre in east London. This shop is a gem, stocking both indoors and outdoors plants, furniture, and homeware to help bring the garden inside.
This garden centre aims to make thrilling plants accessible to urban dwellers. In fact, they market themselves as bringing green life to urban spaces.
At N1 Garden Centre, you can get quality products since the creative director handpicks all stock. Whether you're a veteran gardener looking to expand your collection or a novice who wants some guidance, N1 Garden Centre is a welcoming place where you can find what you need.
Squire's Garden Centre
Multiple locations
Sure, they're everywhere but there's a reason that Squires Garden Centres are so ubiquitous – because they're so good at what they do.
Squire's has been in existence for more than 80 years now. Initially, the business specialised in landscaping small domestic gardens.
Squires Garden centre's main aim is to offer exceptional quality plants and gardening products and a charming array of garden furniture, BBQs, and gifts and, well, that's exactly what they do.
Plus, all their locations have a cheeky little cafe-bar where you can rest up and refuel after the demands of the day. Nothing says a British weekend like a trip to the garden centre with an indulgent cream tea in the centre's cafe to round it off.
London Garden Centre Map
Discover More London Garden Centres