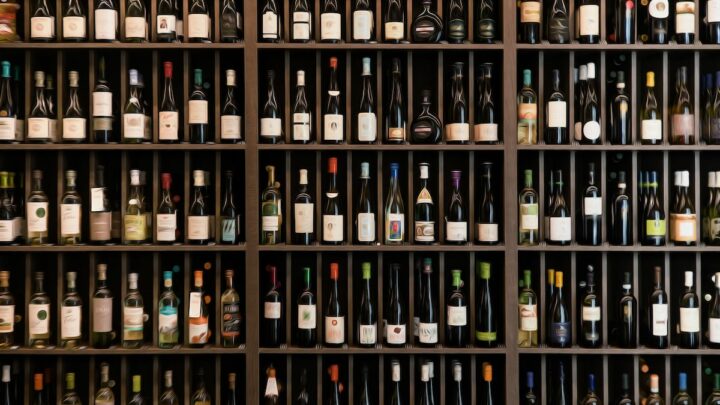 Looking for the best wine shops in London? You're in luck – the capital is full of them. These are our favourites.
Whether you're relaxing in a beer garden, chowing down on a fancy meal, or catching up with friends, nothing quite beats a glass of good wine. In fact, don't tell anyone, but we believe that wine is one of life's simplest but most decadent pleasures.
It seems like most Londoners agree, considering the sheer number of wonderful wine shops in London. From East to West, you're never far from a fabulous place to buy a bottle.
Ready to explore?
Best London Wine Shops
Bedales
Borough
This combination wine bar and shop is the perfect place to head to in order to celebrate all things wine. Whether you want to pick up a bottle of your old favourite, or fancy browsing the latest and greatest wines in the industry, Bedales is a perfect place to indulge yourself and discover something new.
Don't expect to find too many big names in this shop, as Bedales is focused on bringing you the best wines you can find anywhere on earth (yes, big chat, but they can back it up). Make sure to explore their selection regularly, as it is constantly being updated – which means that you are likely to find something new and amazing every single day.
This is a great place to head to if you want to expand your knowledge of wines even further.
Tap & Bottle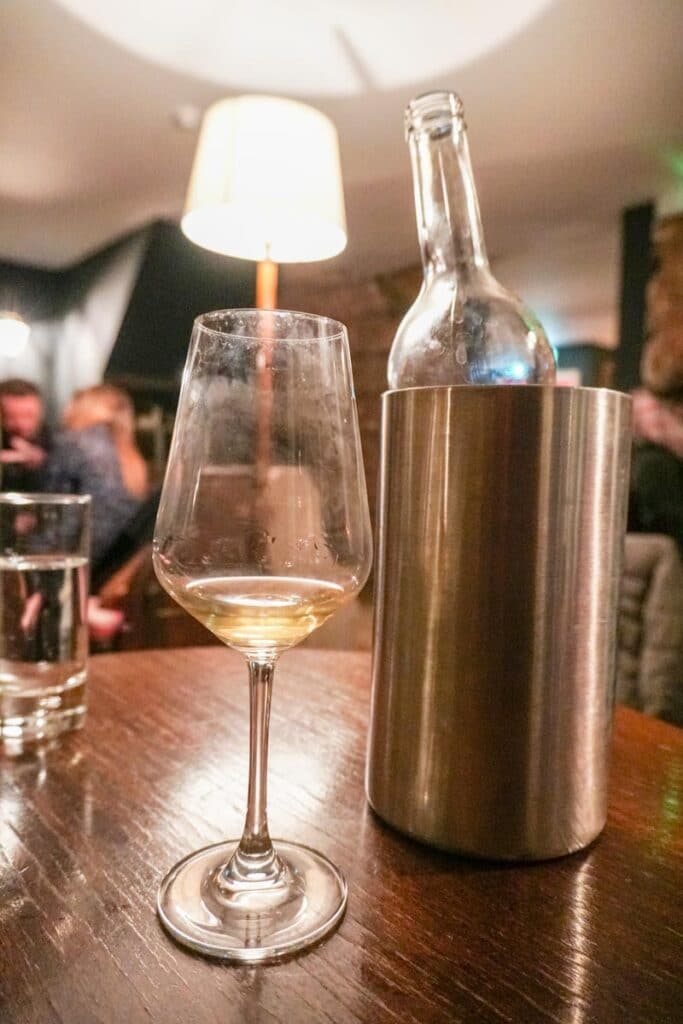 Not far from the world-famous Borough Market is the amazing Tap & Bottle. If you like the sound of a wine shop that is run by a passionate team of people with a clear knowledge and love of wine, then there is truly no better place to head to than Tap & Bottle.
The shop is based within a beautifully preserved Dickensian building that seeps history – which, we think, makes the wines taste better.
Visiting this wine shop is not only wonderful thanks to the series of amazing wines in stock but also simply because of how cool the shop itself is in terms of its decor. Make sure to pay it a visit, browsing its selection of products is delightful enough.
Hedonism Wines
We couldn't possibly think of a better name for a wine shop than Hedonism Wines. This incredible London wine shop offers an extensive number of wines for you to browse through – all of which are housed within the beautifully modern surroundings of the store itself.
There are plenty of world-class wines on offer in Hedonism, though those on a budget will also be able to find a high-quality wine that won't break the bank.
And make sure to grab a photo of the amazing light fixture made up of various wine glasses hung from the roof to create an amazing faux-chandelier.
Berry Bros & Rudd
Would you believe that this is actually Britain's very oldest wine shop? The store first opened in 1698, and it has been specialising in bringing the world's best wines to London ever since then – and what a great job it continues to do.
Some of our favourite wines have been discovered here – it feels like you have been given access to a veritable treasure trove of amazing wines that only you are privy to. This is helped by the amazing interior of the shop which has managed to retain much of its flair from 1698.
This shop also hosts amazing tasting sessions and a wine school, so you can learn even more about the wines at hand in the oldest wine shop London boasts.
Borough Wines
Multiple Locations
Borough Wines actually got its start as a very popular wine stall in the equally popular Borough Market tourist destination. Thanks to their incredible success, Borough Wines has been able to set up a number of extra stores across the city.
Now, in their much larger store, Borough Wines offers an incredible range of over 300 wines spanning the likes of France, Germany, and even the USA.
The wines are never excessively expensive but are of a much higher quality than your average supermarket pick, which makes each one very unique and special.
Diogenes The Dog
Elephant and Castle
The dark wooden decor of Diogenes the Dog is easily one of the highlights of this amazing combination wine bar and shop. The products on offer are also very impressive, which helps to make this a no-brainer when it comes to wine shops to add to this guide.
Make sure to chat with the staff in this store – they have a clear knowledge of wine, and they can very easily make recommendations for the perfect wine for you. Got a meal in mind? The staff will make spot-on recommendations for wines that will pair with the flavours you are going to create.
It's not just the ​​best wine shop London boasts, but also a very informative one.
Amathus
Multiple Locations
Amathus is probably one of London's most recognisable wine shops. There are multiple branches that can be found in locations such as Soho and Kensington.
The sheer range of products available at Amathus makes it more than worth it to pay a visit. Head there to take a look around at some of the thousands of wines that are currently on the market – we guarantee you'll leave with an armful of bottles clutched to your chest.
Planque
Haggerston
This place not only offers an extensive selection of wines to browse through in their store but also a very awesome London wine bar that you can head to in order to sample some of the best wines around.
One of the best things about Planque is the immense building it is situated within. The building is located just under two awesome arches, which creates the sense that you have found a secret cellar hosting the best wines.
Oeno House
Bank
Easily one of the most upmarket wine shops in all of London, Oeno House has a real sense of exclusivity that makes visiting it truly feel like a special experience. You'll feel like a celebrity as you are given access to the high-tech interior of the store that houses a massive number of amazing wines.
Speaking of wine, this wine shop in London boasts bottles from all around the globe, from deep French reds to sparkling Aussie Rosés.
This place knows how best to take care of wine, and also how to suggest only the best so that you can get a truly high-class wine shopping experience.
Others Wine
The team behind Others Wine has a fabulous knowledge of wine, which means that this is a great place to head to to get recommendations on the perfect wine for you.
This wine spot is located in Leroy Shoreditch, a dreamy little wine bar that serves up a cracking selection of dishes (and an even better wine-pairing list). Head here to truly understand how wine and food can interact.
New Breed
Loughton
On the fringes on London sits New Breed, the top natural wine shop London has to offer (or Loughton if you want to be picky).
Each of the wines are very much organic and made with very little intervention throughout the production process. This results in some truly beautiful wine that you simply cannot find anywhere else in the world.
The store specialises in bringing in wines that you may not have otherwise heard of, so that every time you visit you'll find something totally new. It's definitely a great modern wine shop that you should make sure to try out soon.
Quality Wines
Farringdon
Quality Wines is the sibling store to the immensely popular Quality Chop House. The store is focused on bringing some of the restaurant's most popular wines to the public, and we can say for certain that they definitely succeed with flying colours.
The walls are lined with wine after wine, so there is never a lack of amazing vinos to explore – and each pair wonderfully with dishes found in the Quality Chop House.
Wine Shops London: Map
Discover More London Wine Guides