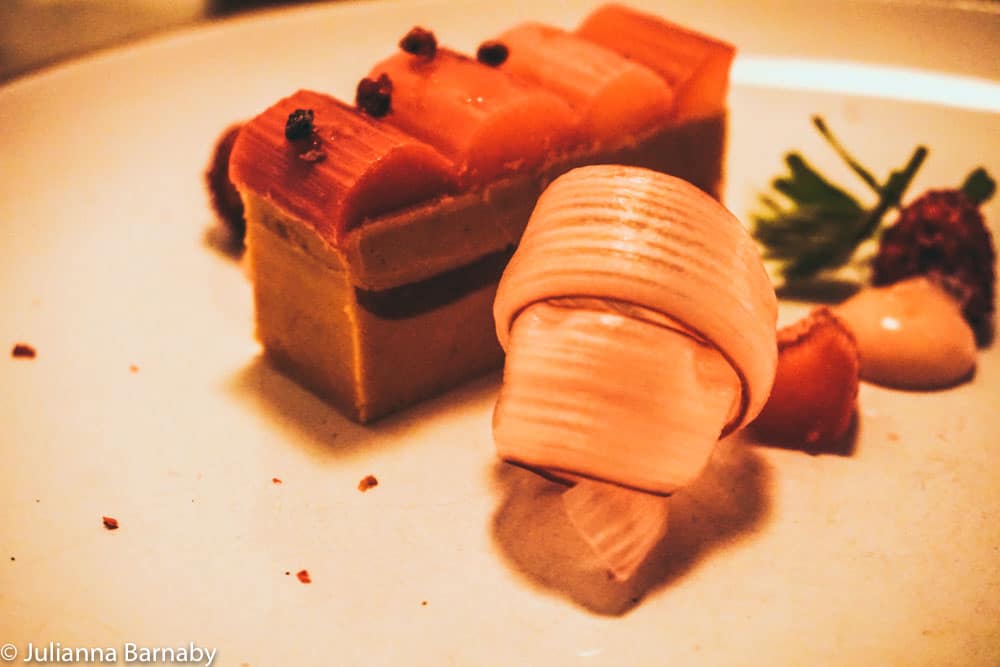 Frenchie is Gregory Marchand's stellar restaurant in Covent Garden. Go, and prepare to be impressed.
High end French cuisine doesn't sound like anything new. It's not – that is until Gregory Marchand tweaks a few things here, a couple of things there and serves you a dish that feels both familiar and brand new.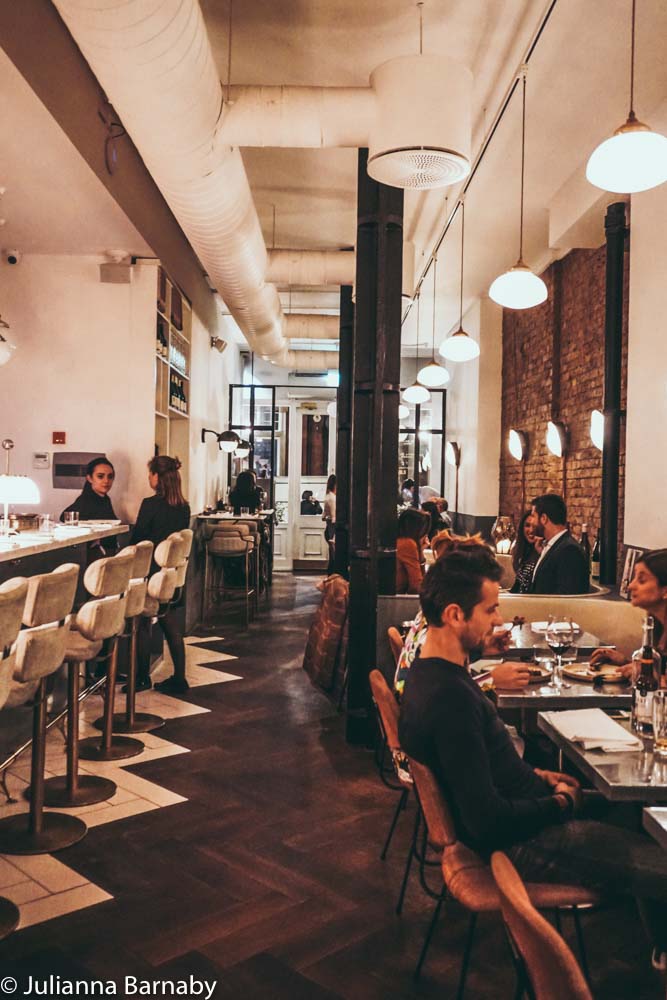 Marchand, who cut his teeth at a number of esteemed restaurants, was nicknamed Frenchie by Jamie Oliver when he was working as his head chef at Fifteen. The rest, as they say, is history – the name stuck and it only seemed apt for Marchand to name his first restaurant, a small bistro in Paris, after it.
This Frenchie is Marchand's chic restaurant in Covent Garden. Following in the footsteps of its equally accomplished sister restaurant in Paris (which, incidentally, has just won its first Michelin star and where it's nearly impossible to get a table), it excels at serving traditional French cuisine with a twist. In the case of the London restaurant, it does so using British ingredients.
As a result, London has welcomed Frenchie with open arms. You'll need to book ahead – tables are hard to come by during peak hours and deservedly so, given its central location and the quality of the food.
Where many restaurants go for a moody and dark interior, Frenchie has opted for the opposite. Pale surfaces, offset by warm tones, every element suggests fine craftsmanship and attention to detail.
Service is both friendly yet smooth – each dish coming out at just the right time, the ebullient waiter always on hand to make a suggestion without being overbearing.
Taking the time to bring over the Frenchie cookbook and point us to the right place after we enthused about the perfection of the bacon scones was a nice touch (and one that will certainly result in me purchasing the cookbook because those scones were a delight – so a canny business move too).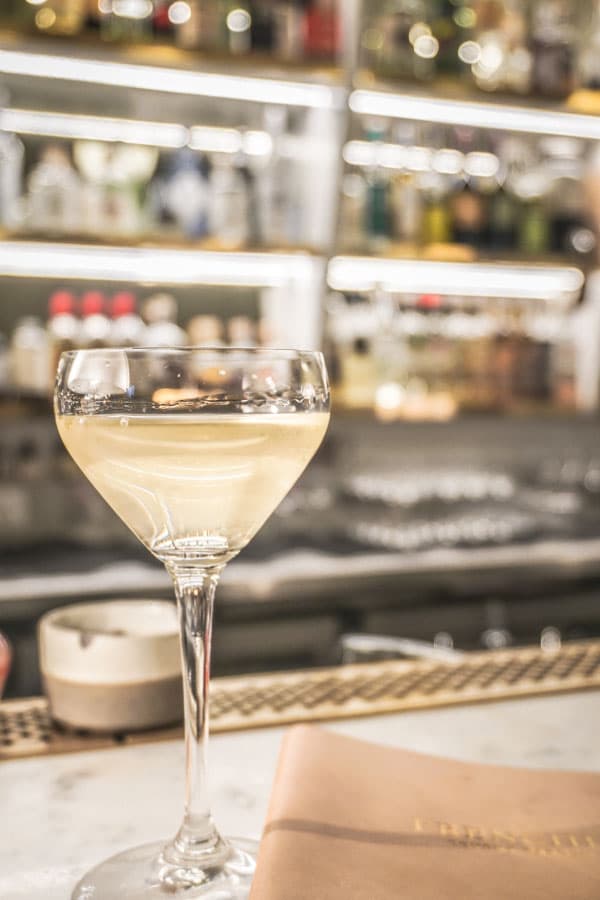 Start with a cocktail – it's the right thing to do. Frenchie creates some rather dazzling drinks – my favourite, the Late Harvest is a nicely rounded combination of Bonpland Rum Rouge, Sauternes Rousset- Peyraguey 2010 Boudier Rhubarb Liqueur and Rhubarb Bitters. It's good enough to merit popping in for a swift drink if you're looking for a nice cocktail spot in Covent Garden.
But that's not what you're here for. You're here for the food and rightly so.
Go for the tasting menu if you can – five dishes with a little nibble to start: together they show the true extent of Marchand's culinary prowess.
The duck foie gras came, buttery smooth with tart Yorkshire rhubarb to cut through the rich flavours, wild strawberries and pink peppercorns to keep things exciting. If only all meals could start like this.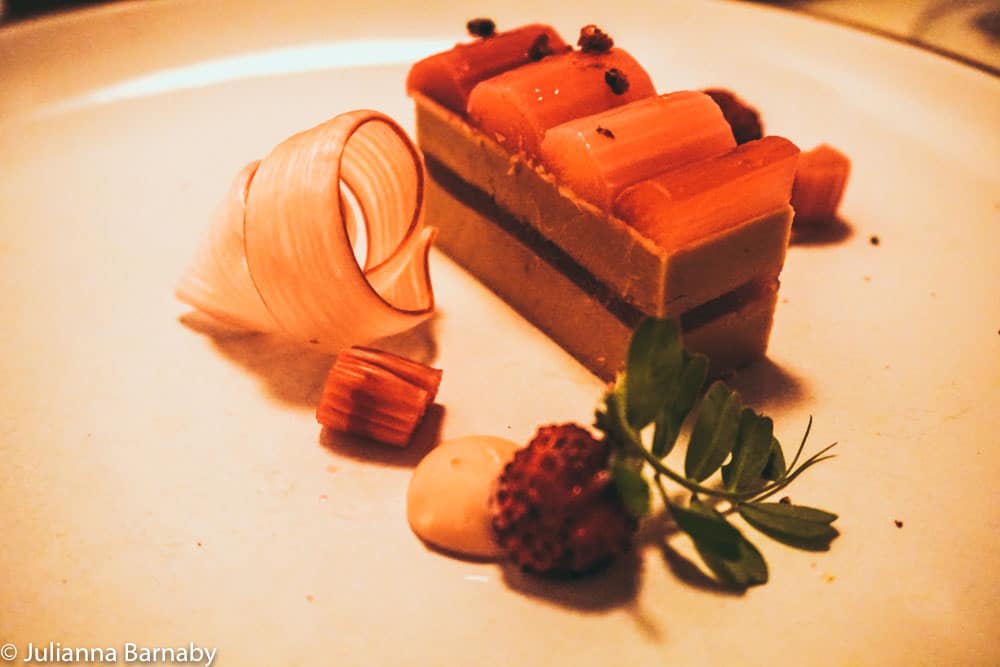 It was followed by wild halibut 'a la Grenobloise' and purple sprouting broccoli, the halibut nicely firm and flaky with crunchy croutons, samphire and a light sauce that complemented the ingredients without overwhelming them.
Then came the Sussex pork with a caramelized poached pear, braised baby leek and boudin noir rosti in a delicious jus.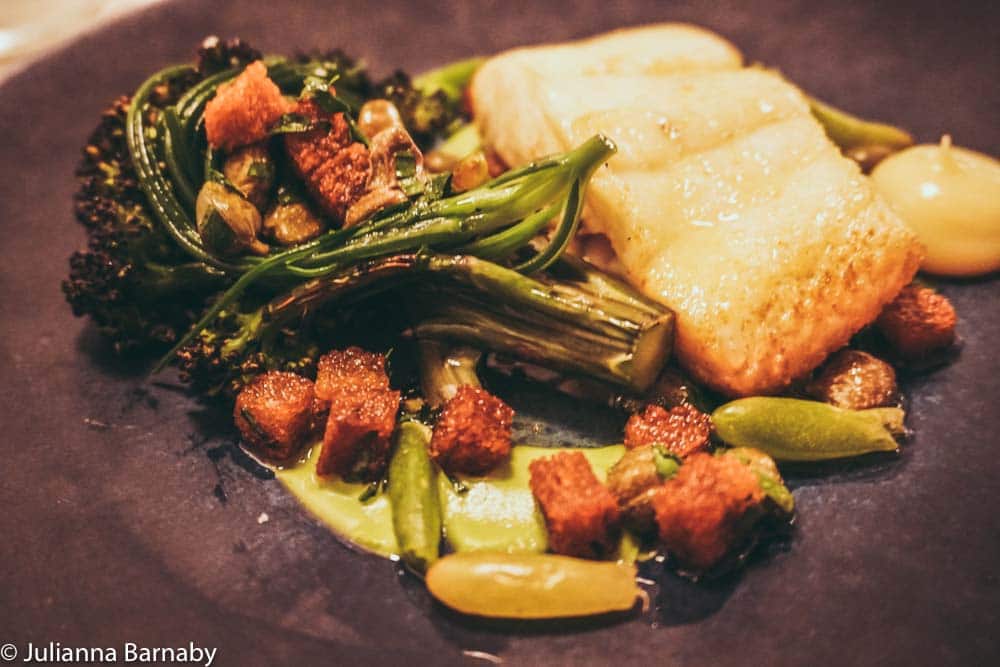 We were well into the meal at this point, and yet it had all been completely flawless.
The two dessert courses (of course there were two desserts) were equally impressive.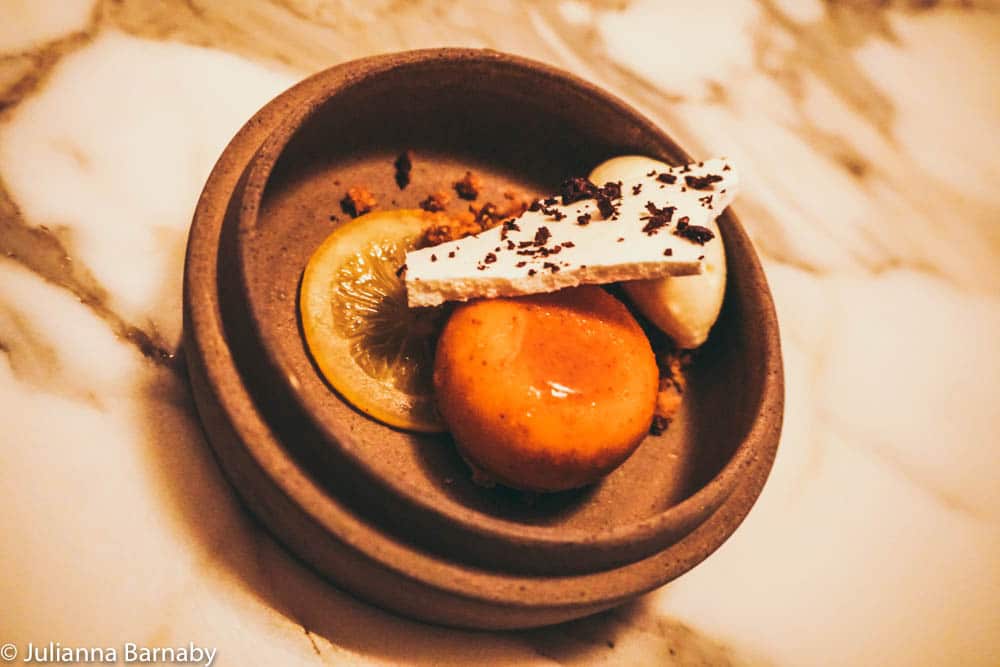 The first, a lemon curd came with crumbs of gorgeous shortbread that will make you want to run into the kitchen, pick up the whole batch and stuff it into your pockets before running away. It was lent a nicely savoury touch by the addition of Kalamata olives and some rosemary.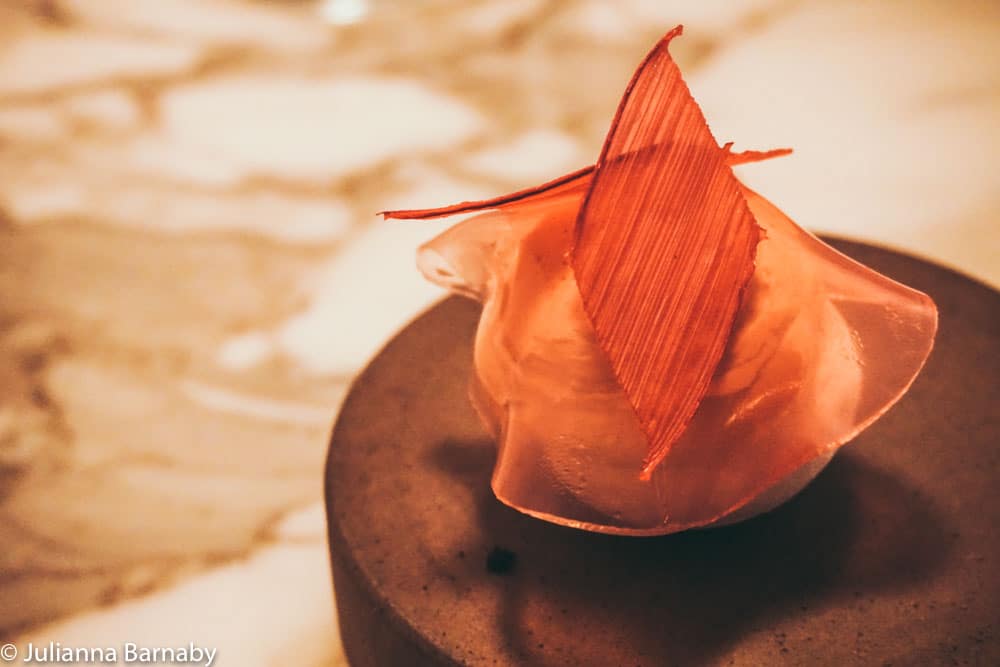 The second featured more rhubarb, this time in the form of a pavlova that came with ginger ice cream. It was rather pretty – with a veil of rhubarb sitting atop the pavlova and ice cream – but that was nothing compared to the taste – an explosion of flavours that provided the perfect ending to the meal.
A truly brilliant tasting menu is marked by you getting to the end of the experience, having enjoyed it all immensely, without being able to pick a favourite dish because they all left you a little spellbound.
By the end of the meal, it was official. Frenchie is doing some spectacular things – catch a bit of the magic as soon as you can.
Frenchie London: Practical Information + Map
Address: 16 Henrietta St, Covent Garden, London WC2E 8QH
Telephone: 020 7836 4422
Click here for a Google map with Frenchie's location.
Looking for More Covent Garden Guides?
Check these out…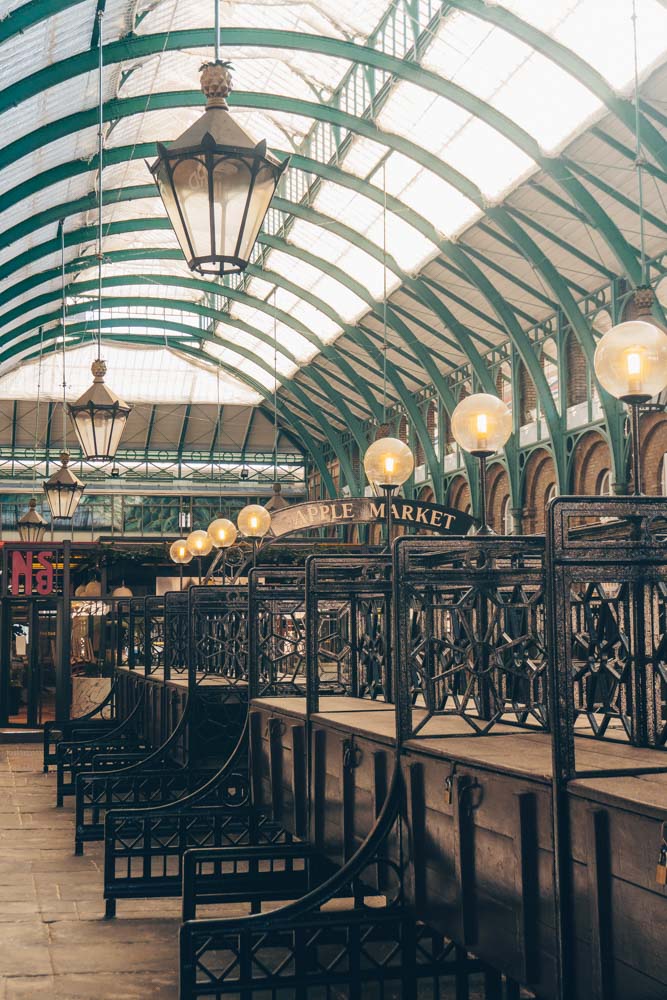 The Covent Garden Area Guide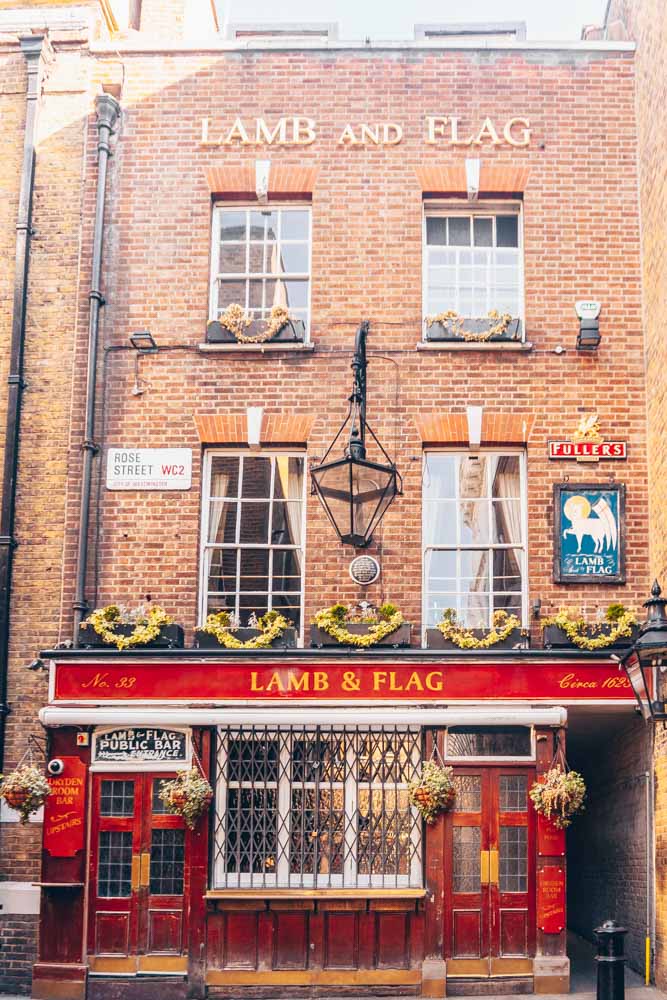 Brilliant Pubs in Covent Garden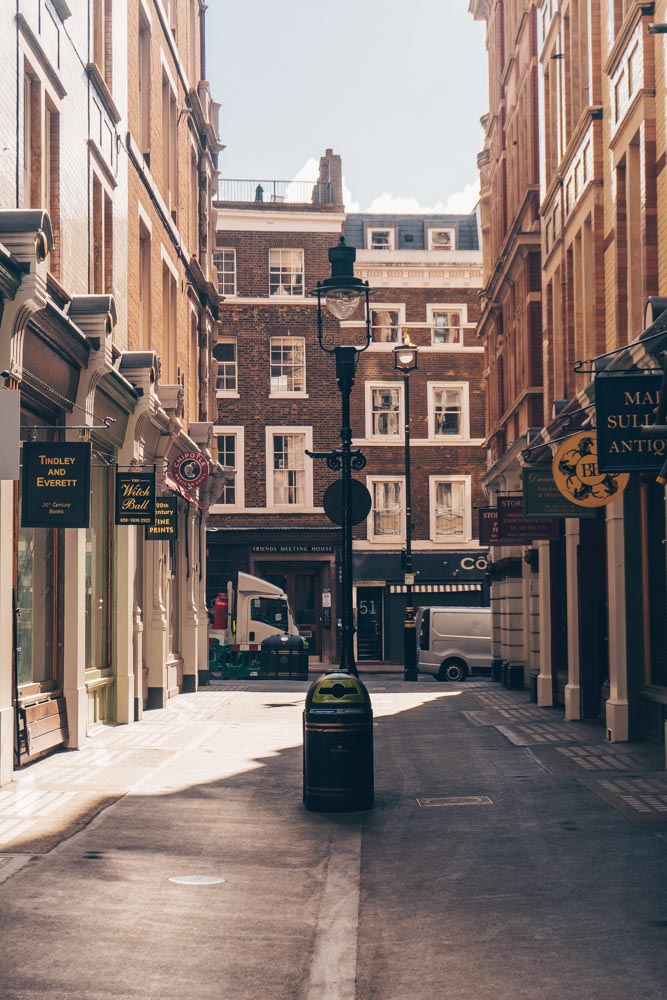 Time to Discover: Cecil Court