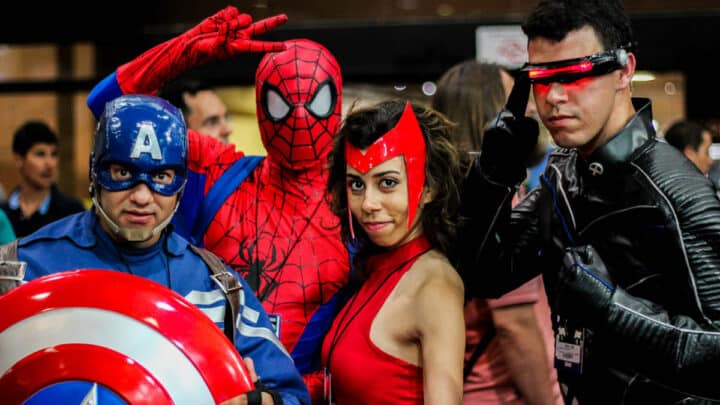 MCM Comic Con **prepares Arnie voice** will be back! Here's what we know about London Comic Con 2023 so far…
Salutations Trekkies, wookies, anime fanboys, autograph hunters, cosplayers and merchandise collectors – the biggest event of your year is returning. MCM Comic Con is back for spring, running a three-day convention from the 26th – 28th May.
The event is a gathering of society's most honourable nerds, the kind that couldn't not don that vintage Vader outfit for an occasion like this.
They're drawn in large part by the sort of things that attracts all people: the chance to hobnob with the stars, a strong sense of community and a chance to get their hands on limited edition merchandise.
Here's what's on.
What To Expect
Famous People
Much is made at Comic Con events about the stars. Rightly so. Comic Con pulls in hundreds of famous folk, often dressed in the outfits of the character they're most famous for and sign heaps of autographs, pose for pictures with fans.
So who can we expect this year? Our eyes were first caught by the sight of Alison Doody of 007: A View to a Kill, and Indiana Jones fame – not the only movie star in the runnings. David Bradley of Harry Potter and Game of Thrones is there too. As is Harvey Guillen of What We Do in the Shadows.
There's more people from the Yu Gi Oh and Pokemon worlds here than we can quantify, and in spite of that the convention has a surprisingly literary vein to it. Brianna Bourne, author of You & Me at the End of the World is in attendance, as are many other authors. That includes Ella McLeod – socially conscious writer of Rapunzella, Don't Touch My Hair.
There's also voice actors and green-screen guys from a host of major video games. The God of War series is drawing a lot of names in, as is Blader's Gate and Resident Evil
Some of these folks are so high-profile you have to book slots just to get a photograph with them. You can do that here. And there's literally hundreds of them. You can see the full list here.
More Fun Stuff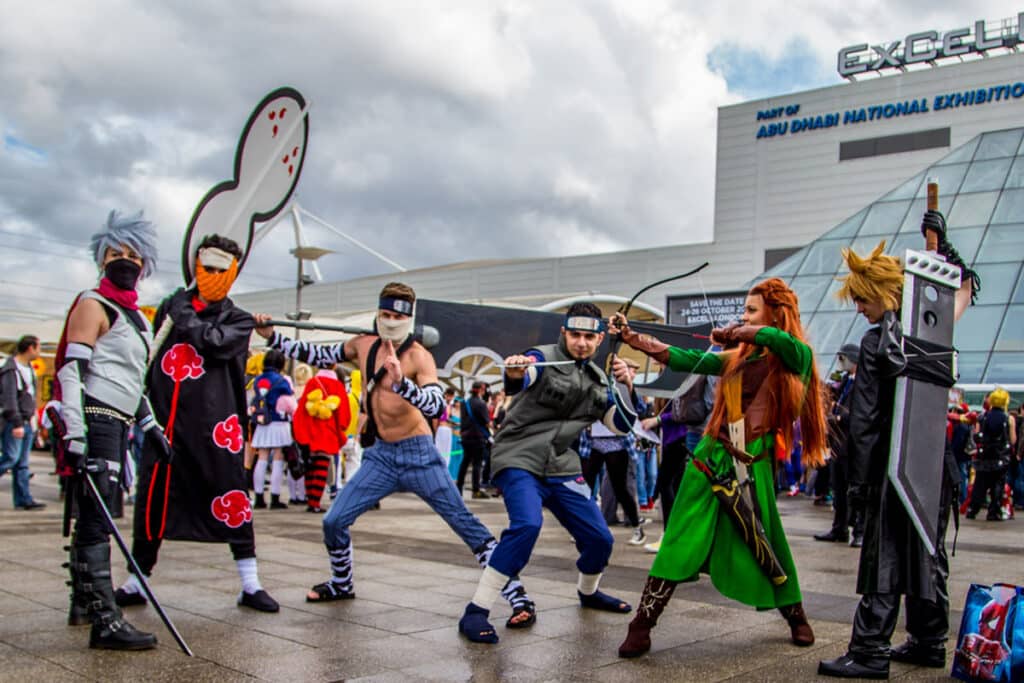 As mentioned, there's more to this than just the stars. There's also the merch'. This stuff is legit. It's mostly collector's quality items from various different strands of fantasy/sci-fi universes.
And anyone that tells you that this stuff isn't art should take a walk down Artist Alley. They'll find heaps of comics and zines from the comic book industry's top creators, authors and illustrators.
There are of course, games. Lots of them. Whole sections of the venue are given over to free-to-play video games, quizzes and boardgames. Further areas are carved up especially for cosplay competitions, J-and-K-pop aficionados.
Long story short: it's going to be quite the extravaganza.
MCM Comic Con 2023: Practical Information
Address: ExCeL London, Royal Victoria Dock, 1 Western Gateway, London E16 1XL
Tickets: £18.33 – £27 depending on what day you want to go, and whether you want a priority pass. Book here
Dates: 26th – 28th May 2023