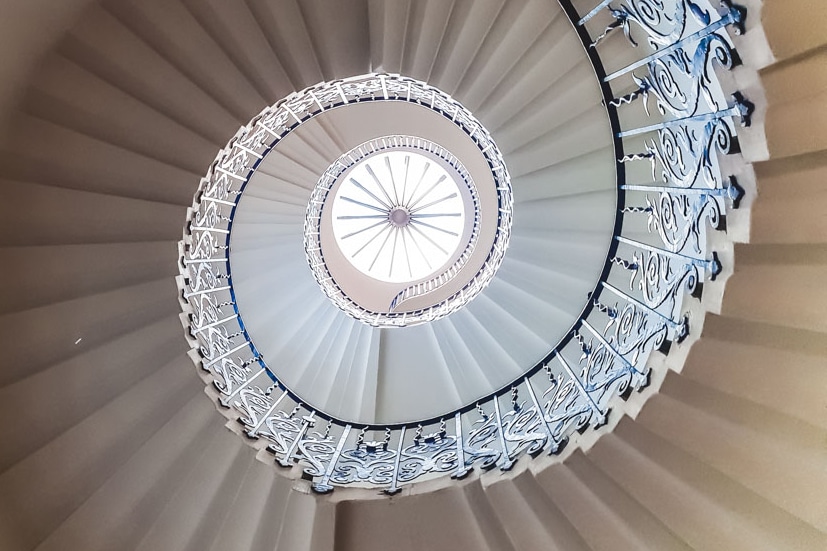 Tucked inside The Queen's House, you'll find the gorgeous Tulip Stairs – a winding spiral staircase with a rather interesting history…
Architectural buffs and Instagrammers alike will delight in The Queen's House in Greenwich, the first wholly classical building in England.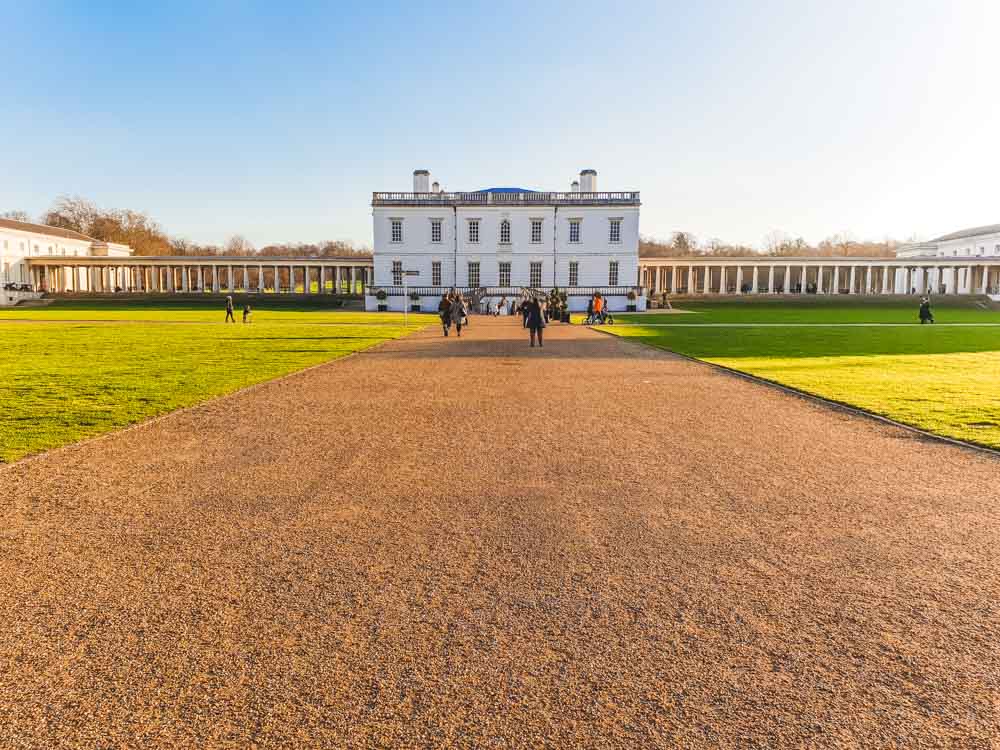 Designed by architect Inigo Jones, The Queen's House was initially intended as a residence for Anne of Denmark, Queen Consort to King James I. Unfortunately, Anne died in 1616, well before the building was finished. Construction was paused until 1629 when it resumed, this time as a residence for Queen Henrietta Maria, Charles I's wife and was completed in 1635.
It's one of the city's lesser-known gems, despite being home to an important art collection that features, at its pinnacle, Elizabeth I's striking Armada portrait.
The Tulip Stairs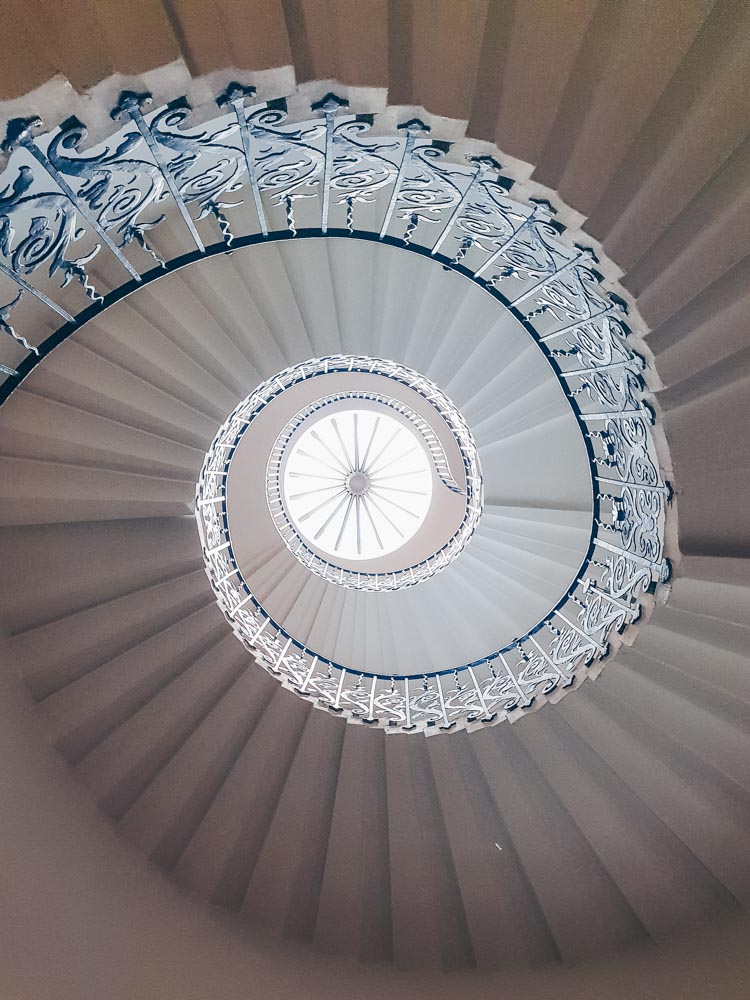 Delve yet deeper into The Queen's House to find The Tulip Stair, so called because of the intricate motifs on the iron railings (though these are in fact, fleur de lys – the emblem of Henrietta Maria's family, not tulips at all). As the first cantilevered spiral geometric staircase in the UK, the Tulip Stair is an architectural feat.
Jones was strongly influenced by the work of the 16th century architect Andrea Palladio, taking the classical designs and concept of a self-supporting spiral staircase with no central column espoused by Palladio to incorporate into his own work on The Queen's House.
Instead of a central support, Jones' mason Nicholas Stone came up with an innovative solution whereby steps were interlocked, each providing the next with support.
Interesting as that is, the staircase garners more attention for its looks – light flooding the stairwell from the centralised window and the elaborate ironwork, it's an elegant piece of architecture that still enchants visitors today.
Practical Information and Map For Visiting The Tulip Stair
Address: Queen's House, Romney Rd, Greenwich, London SE10 9NF
Looking for More Hidden London Guides?
Check these out…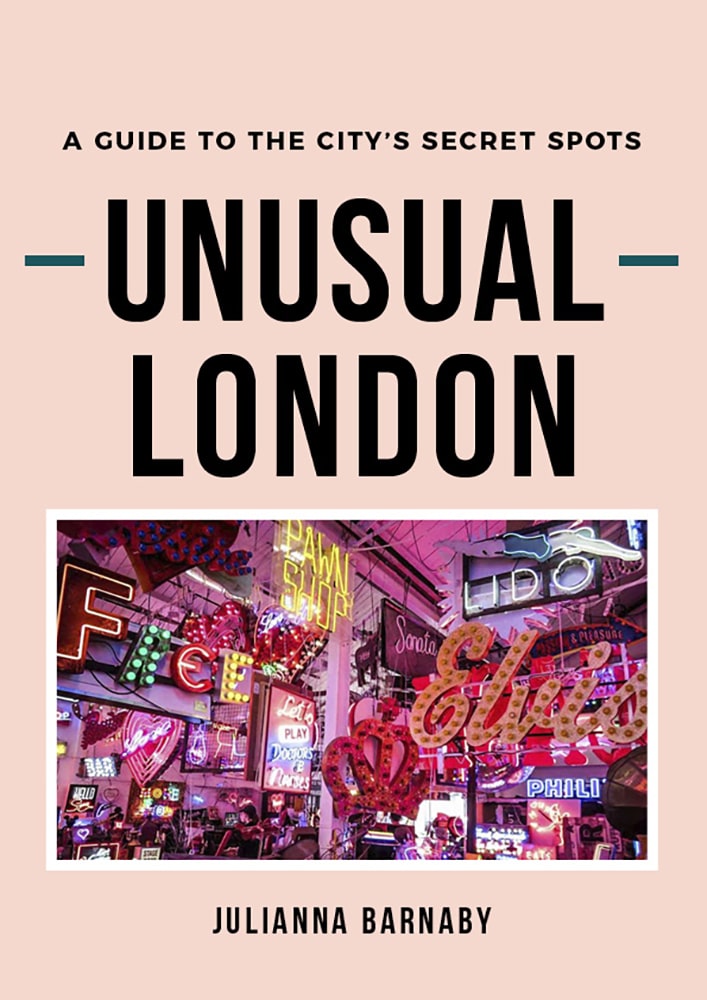 Unusual London Guide Book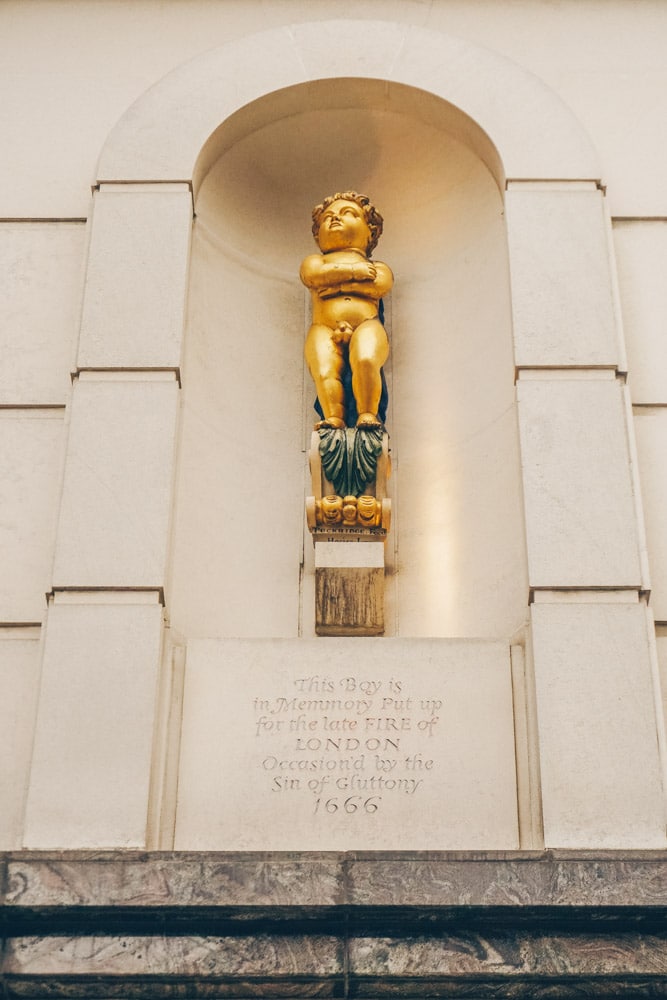 Discover: The Golden Boy of Pye Corner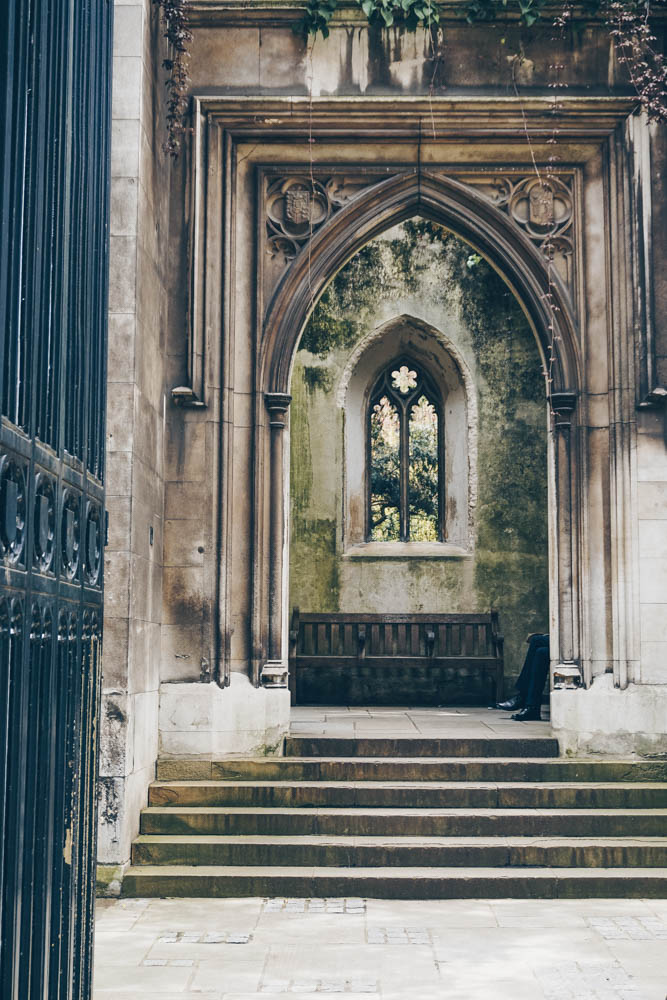 Quirky Things to do in London