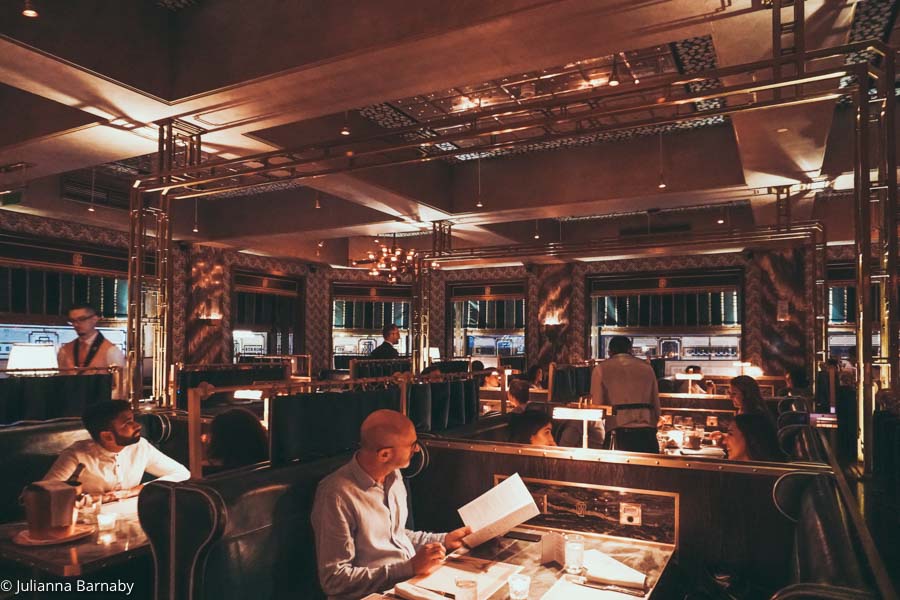 Bob Bob Ricard is a British-Russian restaurant in London – a fabulously indulgent explosion of brilliant food, stellar design and that famous "Press for Champagne" button. Here's what you need to know before you go.
Crazes come and crazes go. Particularly on London's rather fickle dining scene. Some of those crazes are pretty ridiculous.
Remember when everyone all about the foams? You could barely eat a meal without it coming topped with some over-structured piece of air floating on top – trying (and failing) to impress.
Or that time when the whole world (OK, London diners, but that doesn't sound as dramatic) was obsessed with sliders. Small burgers that were more bun than burger and not remotely satisfying no matter how many you had….
That said, there are some things that really do deserve the lavish attention that they receive and Bob Bob Ricard restaurant in Soho is one of them.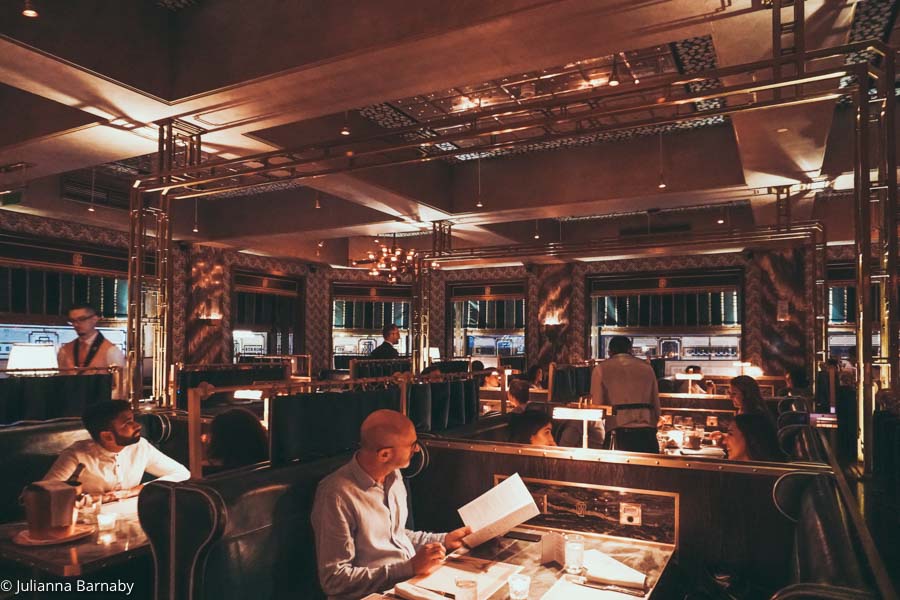 I've returned to Bob Bob Ricard time and time again and never had a disappointing meal there. Sure, it's one of London's most Instagrammed restaurants, but it's also one of its best.
Bob Bob Ricard: The Full Review
Aperitifs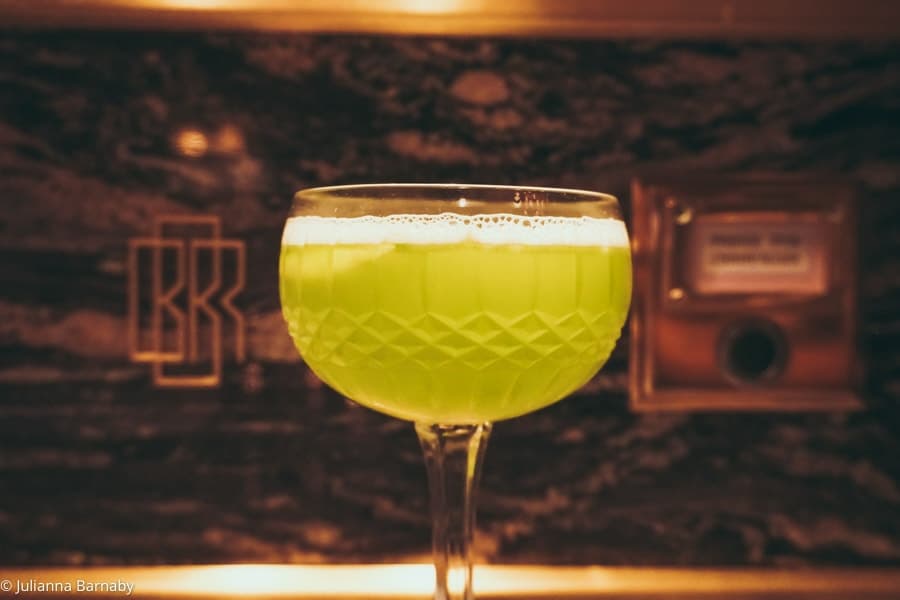 Now, I'm a sucker for a good cocktail and Soho isn't short on an excellent cocktail bar or two… Turns out that the guys at Bob Bob know their way around a drinks cart like nobody's business – justification enough for me to dip in and have a drink to 'open the palate'.
The cucumber martini was good enough that I can see myself sneaking back in just to have a couple of cocktails at the bar one evening soon.
Alternatively, (or, in my case, as well as), you can try a pairing of traditional russian salted cucumber and Kauffman collection vodka 'to open the palate'.
The salted cucumber on its own is probably not going to rock your world, but the pairing with the vodka brings out flavours I wouldn't have imagined from this underrated little vegetable.
Read Next: Time to Discover the Best Bars in Soho
The Food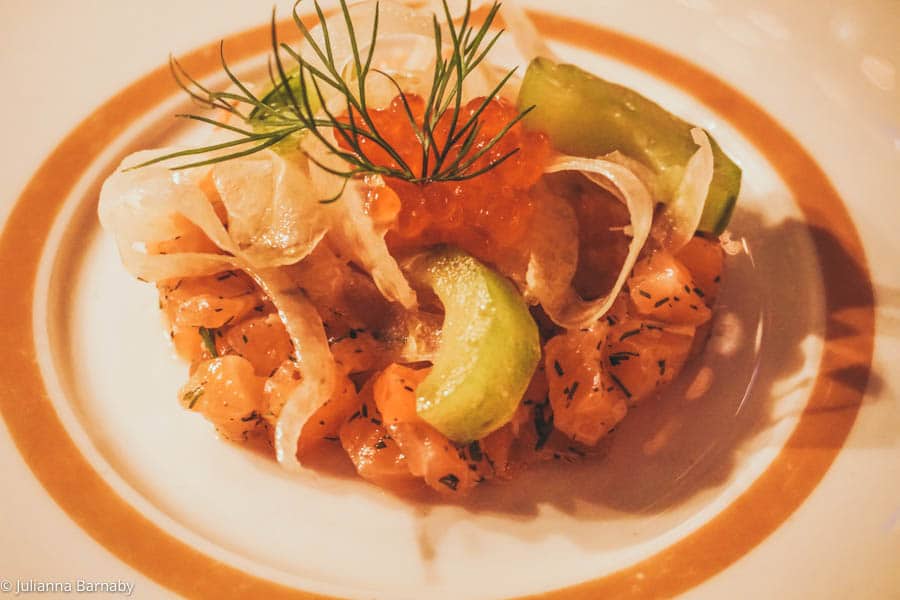 After that, Bob Bob Ricard set out to impress us with a parade of brilliance.
I tried the steak tartare as a starter last time – the quail's egg, capers and crispbreads set off the dense flavours of the tartare.
This time, I went for the Crab with Chilli and Avocado – a light concoction of hand-picked crab meat with whipped avocado and a tomato and basil consomme that's poured around the dish once it arrives at the table. It was delicious – letting the quality of the ingredients really shine through, set off by the punchier consomme.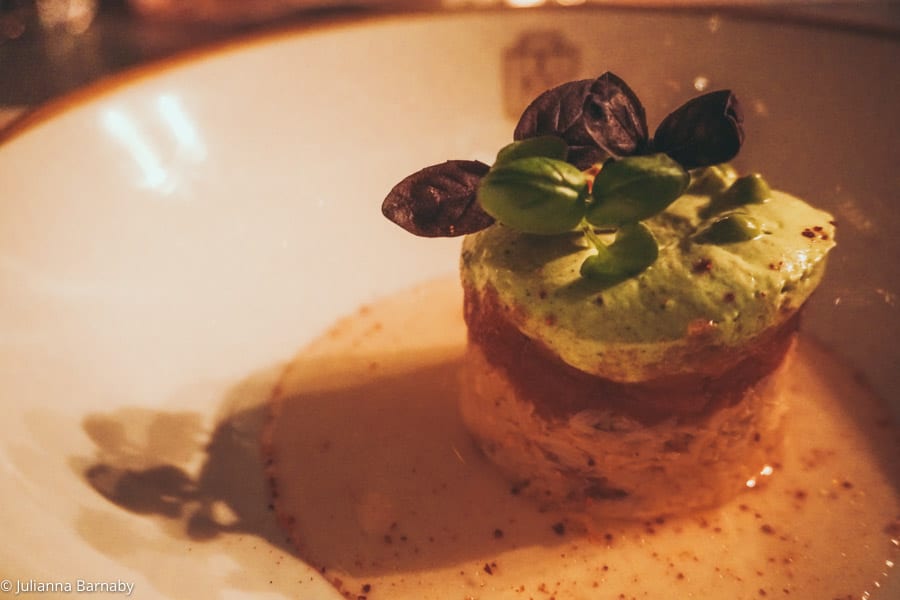 Judging from the smells wafting across the table and the noises of appreciation my companion was making, the salmon tartare with salmon roe, cucumber and fennel was equally enjoyable.
By the time the mains rolled round, I was fully ready to indulge. The steak tartare came pre-mixed – something I'm not usually a fan of at all, but the chef had done such a good job on getting the ingredients just right that I grudgingly forgave him.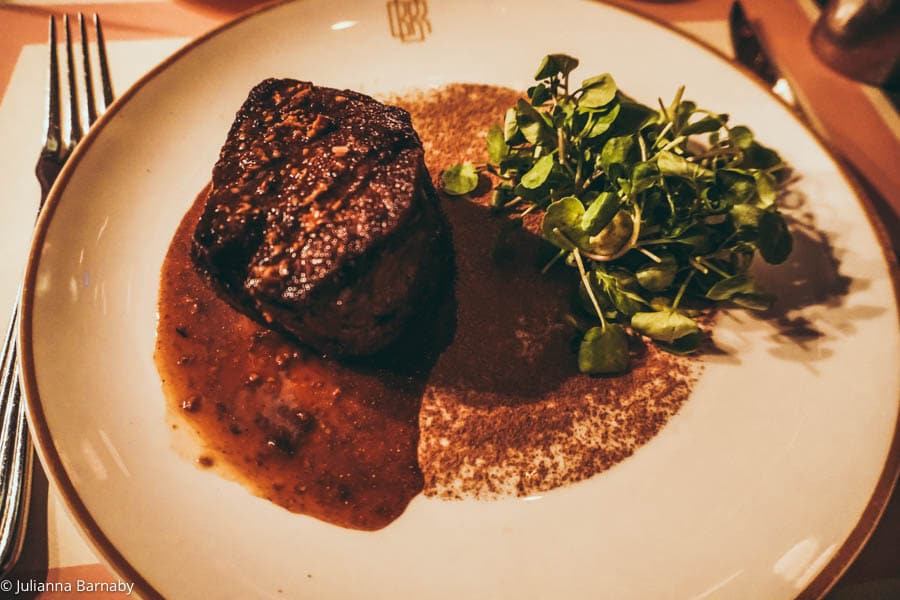 On the other side of the table, the chateaubriand for one was another success – again another staple that can go so, so horribly wrong, as anyone who's been faced with an overcooked piece of chew can account for.
For all my praise, I should think the steak would come perfectly-cooked at £43 a pop, so it's measured praise. It came with a truffle sauce and we ordered the truffled fries separately (you have to, they are divine). Truffle and truffle – we're such ballers.
So far, this meal was going incredibly well.
Read Next: Cool Things to do in Soho
The Legendary Bob Bob Ricard Dessert Menu
And then it was time for the infamous Bob Bob Ricard desserts. First there was *that* conversation. You know, the one that goes something like this:
Person A: "That was so delicious"
Person B: "So tasty"
Person A: "Really filling….."
Person B: "Oh certainly…………… but I could probably squeeze in dessert."
Person A: "Definitely, me too. It would be a shame not to try it I guess."
Person B: "DESSERT IT IS"
*both parties then pounce on the dessert menu, whilst simultaneously pressing for champagne and dancing gleefully on their plush banquettes*.
Why the glee? Well, Bob Bob Ricard's desserts are legendary.
We finally settled on the Strawberries and Cream Soufflé and the Chocolate Fondant. Soufflés are notoriously tricky desserts – we joked with the waiter that the chef had better be up to the challenge. Well, he certainly was.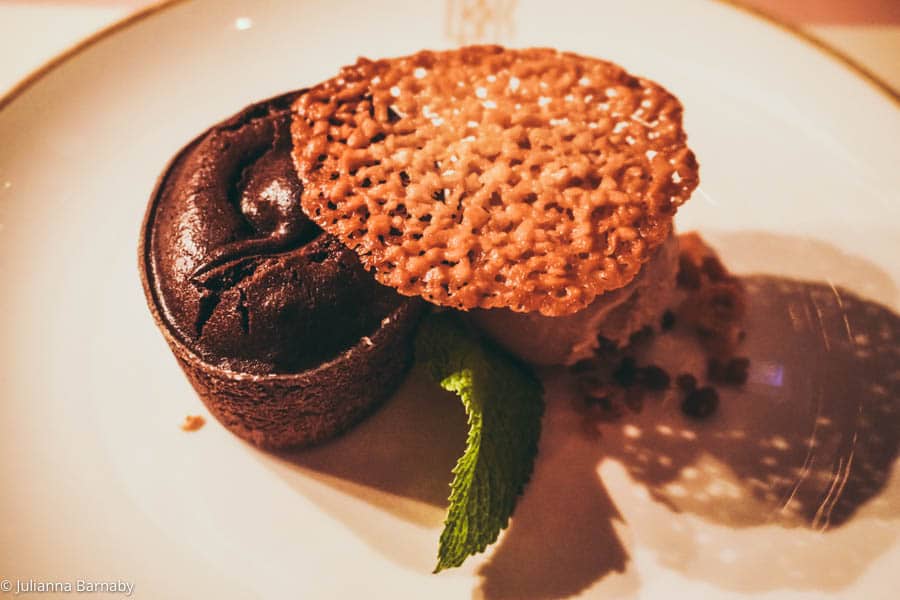 I hate chocolate desserts, but J doesn't – judging from the speed the fondant disappeared, it rather exceeded expectations.
Interiors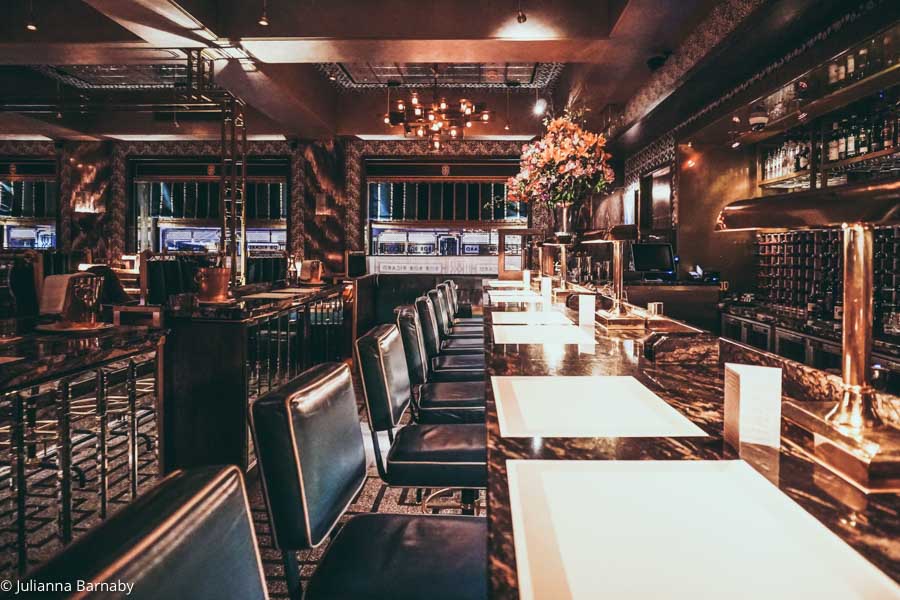 When people talk about Bob Bob Ricard, sure they talk about the food but they also talk about THAT interior.
You can barely read any Bob Bob Ricard reviews without someone gushing over the decor. Hell, I gush over the decor. It's striking: opulent without being over the top, enjoyably decadent – looking every inch the high-end restaurant venue it is.
The restaurant was designed by David Collins Studio, taking its inspiration from the decadent surrounds of the fin-de-siecle era. Think late-Victorian Orient Express, without the murders and wildly expensive price tag.
Bob Bob Ricard is a restaurant that understands the concept of space – the railway-styled seating is perfect for two or four, though maybe a bit too tight for six. The booths offer a level of privacy that's sadly lacking from the elbow-to-elbow dining that's slowly taking over London's dining scene.
There were two of us and it was a welcome pleasure to eat – focusing on the holy dining triumvirate of good conversation, great drinks and excellent food.
Oh, and Don't Forget the Press for Champagne Button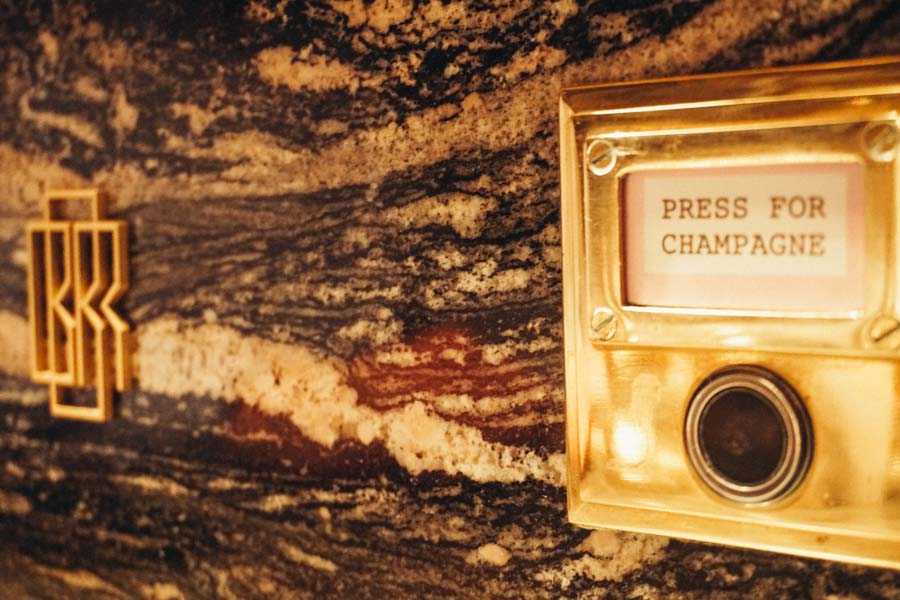 Speaking of interiors. How much do you love the "Press for Champagne" button? Yes, it's been photographed and Instagrammed to death but it's so cute.
If I could have one of those in my lounge (plus someone to actually serve the stuff to me once pressed) I would never leave the house.
As it was, we pushed the button, just to make sure it worked, and are happy to confirm that it does. Perhaps a little too well. Sip, sip, sip, tipsy, tipsy, tipsy.
And so ended a rather brilliant meal.
Bob Bob Ricard London: Practical Information + Map
Bob Bob Ricard Menu
You can see the full Bob Bob Ricard menu here.
Is Bob Bob Ricard Expensive?
In a word, yes. Bob Bob Ricard is rather expensive, even by London restaurant standards. However, the quality of food is really high and it's one of the more unique London dining experiences, so very much worth it.
If you want to keep the costs down, the full menu is offered at off-peak prices during lunch hours – generally 20% lower than dinner. Lunch runs from 12.30pm – 3pm daily.
Private Dining at Bob Bob
Want the full-blown Bob Bob Ricard experience? Book their Private Dining Room. It seats 10-16 guests – as you'd expect, it's extremely glamorous.
Booking Your Table
Interested in booking Bob Bob Ricard? You can do it up to three months in advance on their website or over the phone.
What's the Bob Bob Ricard Dress Code?
Smart. Whatever that even means in London these days. It's not often you get the chance to dress up for dinner in London, so go ahead.
Address
1 Upper James Street
LONDON W1F 9DF
020 3145 1000
Map
Click here for a map with Bob Bob Ricard's location.

Looking for more London tips and guides? Check these out…
Love This? Save and Share on Pinterest