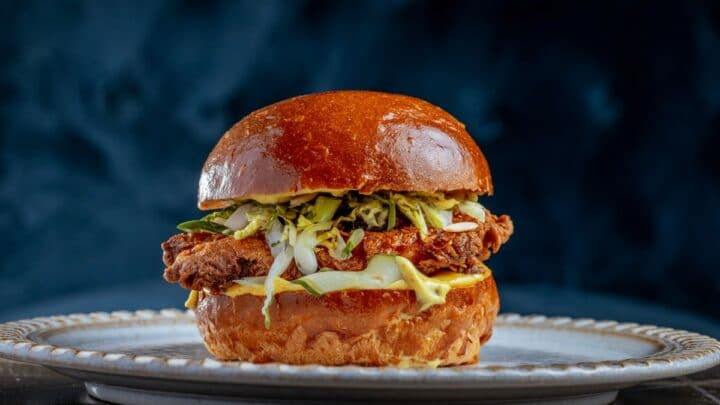 Searching for the top restaurants in Balham? Let us take you on a trip to experience the gastronomic experience of a lifetime in south London.
From early morning brekkies to nighttime feasts, there's no doubt that Balham has a variety of stellar restaurants to choose from.
Balham: home of the vibey atmosphere, with Victorian homes peppered throughout its plains – its restaurant scene is a mosaic of culinary marvels waiting to be discovered.
Unsure where to eat in Balham? Take a look at the top tasty treasures in this neighbourhood.
Best Restaurants in Balham
Bucci
££
If you're looking to travel to the countryside of Italy with just one bite, be sure to make the trip to Bucci for an authentic Italian experience. This Balham restaurant made its grand entrance in 1986 and is proud to still be a family establishment.
With saucy pasta and risottos to choose from, you'll be sure to return to the charm of this quaint eatery. A top contender for the best Italian restaurant Balham has to offer, this hidden gem is not one to miss.
Gurkhas Balham
££-£££
A captivating cuisine straight from the picturesque plains surrounded by the Himalayan mountains, Gurkhas Balham is one of the top restaurants Balham boasts if you're in the mood for a Nepalese night.
From spicy concoctions (such as our favourite, Ghurkhali Chicken) to delectable vegetarian options, Gurkhas Balham is a unique culinary experience and has some of the best food in Balham.
If you're new to Nepalese food, opt for the creamy Rara Chicken – it's a delicious blend of barbecued chicken in a light tomato sauce.
1910
££
If you're looking to add a touch of spice to your evening, 1910 is a Mexican eatery that will be sure to turn up the heat.
Its name comes from the year the Mexican Revolution kicked off, so you'll be able to sample a variety of authentic dishes – with a whole lotta history behind them.
The Baja Pescada (or white fish tacos) are absolutely divine, and you certainly will not want to share the chorizo quesadillas with the rest of your party.
With chic decor and a warm atmosphere, you'll be sure to stay after your meal to enjoy a couple of finely-crafted cocteles (cocktails).
Taro
££-£££
A Japanese restaurant in Balham that deserves all of the superlatives available, Taro is a slice of gastronomy heaven when it comes to providing exceptional dishes.
This hole-in-the-wall is the personification of good things that come in small packages, as their sushi and bento boxes pack a punch (flavour-wise).
This joint might be on the pricier side, but one bite of the Balham Roll, salmon topped with avocado and tobiko, and we're sure you won't mind parting with your cash.
Read More: The Best Japanese Restaurants in London
Haché
££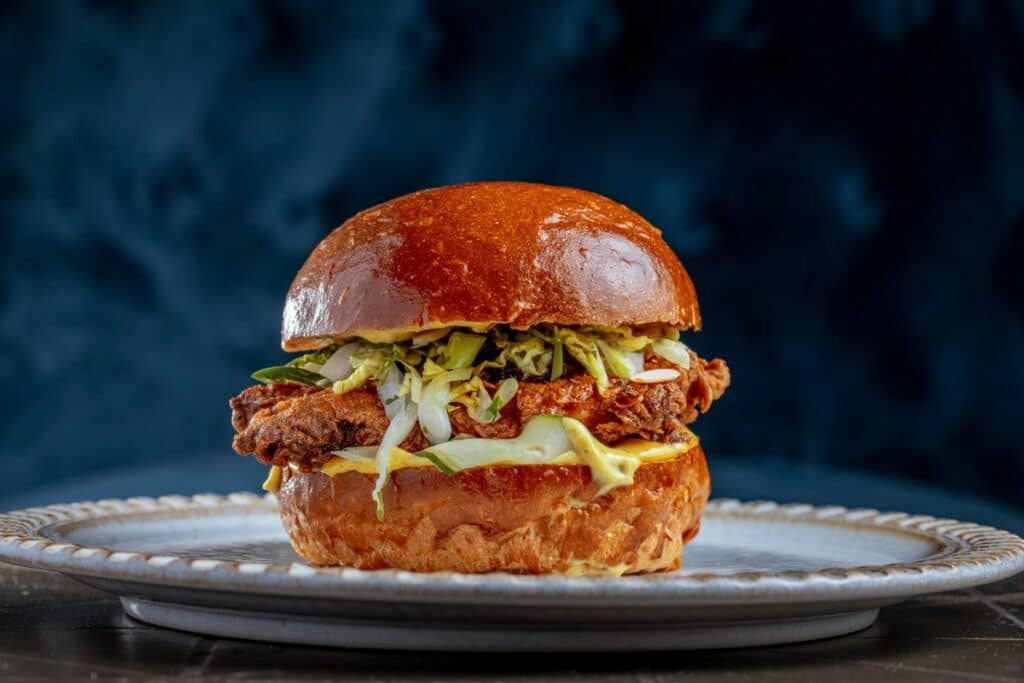 A hamburger haven that is a favourite for locals and tourists alike, Haché Balham is a Parisian-styled gem fit for any occasion.
Whether you're looking for a great bottomless brunch in a London spot or looking to experience the meaty pleasures of a good burger, this eatery has got you covered.
And by covered, we mean in steak and caramelised onion truffle burger heaven. SWOON.
Pho
££-£££
Named after the comforting Vietnamese national dish, Pho is a great restaurant chain with a location in Balham to taste the flavours of the East.
With delicious meals on the menu, from fresh summer rolls to curry noodle soups, you'll have the opportunity to choose from an array of diverse dishes.
An extra bonus? Most of the meals on the menu received accreditation by Coeliac UK as gluten-free, so this restaurant is the perfect place for individuals with allergies or dietary restrictions.
Balham Social
£-££
If you're looking for a great Indian restaurant in Balham, Balham Social won't disappoint with this modern-meets-traditional eatery.
With pink flowers lining the ceiling as decoration, you'll have an Instagram-worthy shot while enjoying some of south London's best curries and cocktails.
Our top picks? The chickpea-based Chana Masala is delicious enough to get even the most stead-fast meat fans drooling, while the Kadai Prawns are completely juicy and tender, balanced perfectly with a kick of spice.
This is the best Indian restaurant Balham has to offer. Don't believe us? Check it out for yourself.
Tagine
££
This moodily lit establishment is a darling restaurant embellished with Moroccan-inspired decor, an excellent place if you're looking for something a little bit different.
With rainbow-hued throw pillows and twinkling lights surrounding the place, Tagine is a quaint space with various delicious dishes to try and expand your flavour profile. From shared starters to shishas, you're in for an exotic treat.
We highly recommend the lamb tagine, a tantalising mix of slow-cooked lamb shank with prunes, almonds, poached pear, and sesame seeds to top things off. Though, the pastila chicken parcels to start are hearty enough, you might just struggle to finish it all.
The Honest Italian
££-£££
An intimate Balham Italian restaurant with an extensive and delicious pizza menu, The Honest Italian is the ultimate place to grab a slice with friends.
An eatery that prides itself on providing an authentic Italian experience, you'll be able to taste the difference with its wood-fired oven and homey atmosphere.
This Italian restaurant in Balham also makes use of fuelling their oven with sustainable and locally-sourced wood. You'll be able to enjoy a hearty meal while making a small difference. Any excuse to eat pizza, we say.
Burning Rose
££
A rustic yet refined Thai restaurant in Balham, the Burning Rose has all the ingredients available to help craft the perfect night out. You'll be able to see this establishment a mile away, as the neon red sign will draw you in with its dazzling display.

With mouth-watering Thai dishes, such as a sizzling stir fry and finger-licking Thai chicken wings, visiting this eatery is a must. Add to that a lively ambience and you're onto a winner.
Other Places to Eat in Balham
The Apple Blue
£
This navy-blue Patisserie is a charming space seemingly carved out of a French film with its classic decor and freshly baked pastries.
The Apple Blue is a great spot to frequent if you're looking for the ultimate brunch spot, as ice-cream-covered french toast and fluffy Turkish eggs are sure to brighten up any morning. And a healthy dose of coffee doesn't do any harm, either.
The Exhibit
££
A colourfully-decorated space filled to the brim with customers on Sundays, The Exhibit is the perfect spot if you're looking for a restaurant with a variety of specials and events.
From bottomless dinner days to life drawing and brunch events, there's always something happening at this place.
Food is unfussy, but excellent and wholesome – think classic burgers and fresh lobster. Comfort food done right.
Best Restaurants in Balham: Map
Balham Restaurants: More London Restaurant Guides