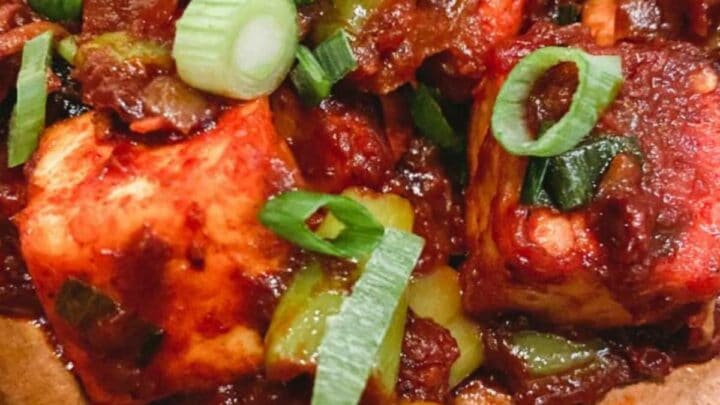 Craving something spicy? You'll be surprised to find so many authentic Sri Lankan restaurants in London. These are our favourites.
We think that Sri Lankan cuisine is a criminally underrated one, it's a unique combination of flavours borrowing from the island's neighbouring countries. The dishes often combine the heat of chilli with the gentle and sweet flavours of coconut milk to create hearty – and comforting – Sri Lankan meals.
Ready to explore the best Sri Lankan restaurants in London? Tuck in!
Best Sri Lankan Restaurants in London
Hoppers
££
Inspired by Sri Lanka and South India, Hoppers is famous for the traditional dish with which it shares its name. The bowl-shaped fermented pancake, similar to South Indian dosa, comes with chutneys and aubergine or goat curry if you're feeling particularly fancy.
There are 3 Hoppers restaurants in London, but we particularly love Hoppers in King's Cross. And it's no surprise that Hoppers, one of the best Sri Lankan Restaurants in central London, is run by the same team in charge of London's Michelin Starred Gymkhana restaurant.
Kolamba
££
A tribute to the capital of Sri Lanka, Soho's Kolamba restaurant blends Sri Lankan, Malay, Sinhalese, Tamil, Moor, and Dutch flavours to create its unique style of cooking.
Kolamba has a range of meat, vegetarian, and vegan dishes to suit their diners. For small groups or solo diners, Kolamba loves walk-ins. Larger groups should make a booking to save their seats.
Try out some traditional Sri Lankan desserts at Kolamba. You can't leave without having a serving of Watalappam — a spiced custard garnished with cashews.
Paradise Soho
Soho
£ – ££
Paradise Soho serves contemporary Sri Lankan cuisine – and we adore it. This restaurant, tucked away on the fun-filled streets of Soho, soaks in the area's charm and edginess and has come up with a menu to match.
Paradise offers diners contemporary curries, hoppers, bread and bites, all inspired by home-cooked Sri Lankan food. More importantly, this cool spot uses only locally sourced meat and veggies.
Paradise brings Sri Lankan food to London along with artisanal spirits and beers. Though, we recommend taking a punt with a glass of vino from the wine list – ask the waiters to help you pair a drink with your dish for the ultimate treat.
Jaffna House
Wandsworth
£
They say that age is just a number, but Jaffna House is the oldest Sri Lankan London restaurant – and you can tell by their expertly-crafted (and so, so wholesome) dishes.
For more than 20 years, Jaffna House has been a home away from home for London's Sri Lankan community. This restaurant prides itself on freshly made traditional cuisine at an affordable price.
Visit Jaffna House on a Friday to indulge in a set meal of 12 items called a Thali, or pop in at any time to enjoy their famous crumbed mutton rolls.
Dammika's
Victoria
£
Just around the corner from the iconic Westminster Cathedral, you'll find Dammika's. This restaurant values authentic Sri Lankan flavours in simple, traditional recipes whilst using seasonal British produce.
Like many Sri Lankan restaurants in London, Dammika's serves delicious kottu roti – stir fried eggs, veggies, and meat – London style. Other winning dishes include the cuttlefish fry, squid marinated with Ceylon spices and pan-fried for extra deliciousness, and the mouthwatering chicken rolls.
If you're looking for authentic dishes then you'll find this spot hard to beat.
Papaya
Ealing
££
Located on Northfield Avenue in Ealing, Papaya restaurant's extensive Sri Lankan and South Indian menu is one you can't afford to miss out on.
Papaya has something for everyone, from the classic chicken tikka to the not-so-classic squid curry. For diners who haven't experienced Sri Lankan cuisine yet, Papaya is a great option – they even have neat pairing guides under each item on the menu to make ordering easy.
If ever you've got a cold, head over to Papaya and pick up some Rasam, a traditional thin soup from South India – it'll clear it right up.
Palm Beach
Wembley
£
Take it from us – Palm Beach Restaurant is the best Sri Lankan restaurant in north London to grab a meal with friends or family.
Palm Beach offers a variety of set menus for lunch every day from 12 pm to 4 pm. The Tandoori Mix Grill is the perfect sharing option paired with some of their delicious South Indian dosas, but, whatever you do, make sure to grab a tender mutton roll to start with.
Apollo Banana Leaf
Tooting
£
This small restaurant hidden on Tooting High Street will blow you away with classic Sri Lankan food. Hundreds of happy diners have praised Apollo Banana Leaf for their chicken tikka and mutton kotu – and we are certainly among them.
Apollo Banana Leaf offers a variety of Sri Lankan and South Indian dishes at affordable prices. Though, if you don't feel like heading out for dinner, they offer delivery between 5:30 pm and 9:30 pm.
Virundhu
Eastcote
££
Virundhu restaurant offers diners a relaxed dining experience coupled with fantastic Sri Lankan cuisine. This award-winning restaurant boasts an equally-impressive menu.
Headed by Sri Lankan chef Ravi, Vrindhu captures Sri Lanka's heritage through its food. They offer an extensive list of vegetarian, meat and seafood dishes. The restaurant is beautifully furnished with dark wood and modern lighting, adding a touch of elegance to every dining experience.
Vrindhu offers private dining, reservations for large groups, events and catering services. They also offer delivery via Deliveroo and Uber eats so that you can experience Vrindhu from home.
Practical Tips and Map for Exploring The Best Sri Lankan Restaurants in London
Navigating new cuisines can be tricky. Ask the staff for the restaurant's best-selling dish if you aren't sure what to order. Sri Lankan cuisine typically contains dairy and often nuts. This is important to note if you have food allergies.
You might see the word 'kari' on the menu at a Sri Lankan restaurant. Don't worry, it's nothing new—just the Sri Lankan version of 'curry.'
Although most restaurants are always welcoming of walk-ins, we recommend that you make a reservation if you're dining with a group.
Sri Lankan Restaurants: Discover More Foodie Guides