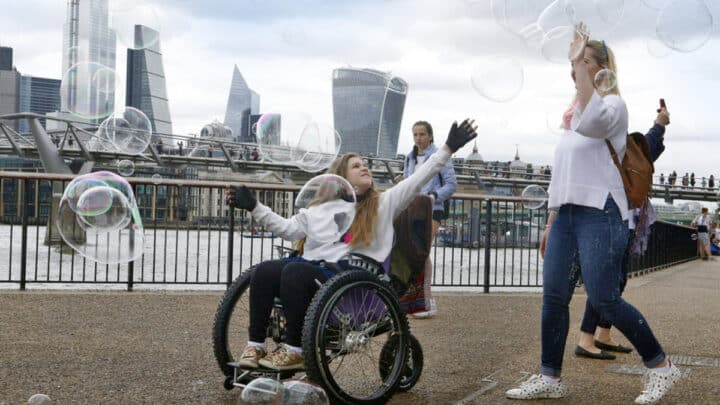 Is London wheelchair friendly? It is with this guide.
Wondering how accessible London is? You're in the right place. London is said to be one of the most wheelchair-friendly cities in the world. With that in mind, we've put together a guide to all your questions about being a wheelchair user in the capital.
Whether you need to find a restaurant with step-free access or need a map with all the blue-badge parking spots the city has to offer, it's all right here. As is information on public transport and seeing the many wonderful sites that London boasts.
Read on for our guide to discovering the best of London in a wheelchair…
Wheelchair Friendly London – Top Tips You Need to Know
Hiring Wheelchairs in London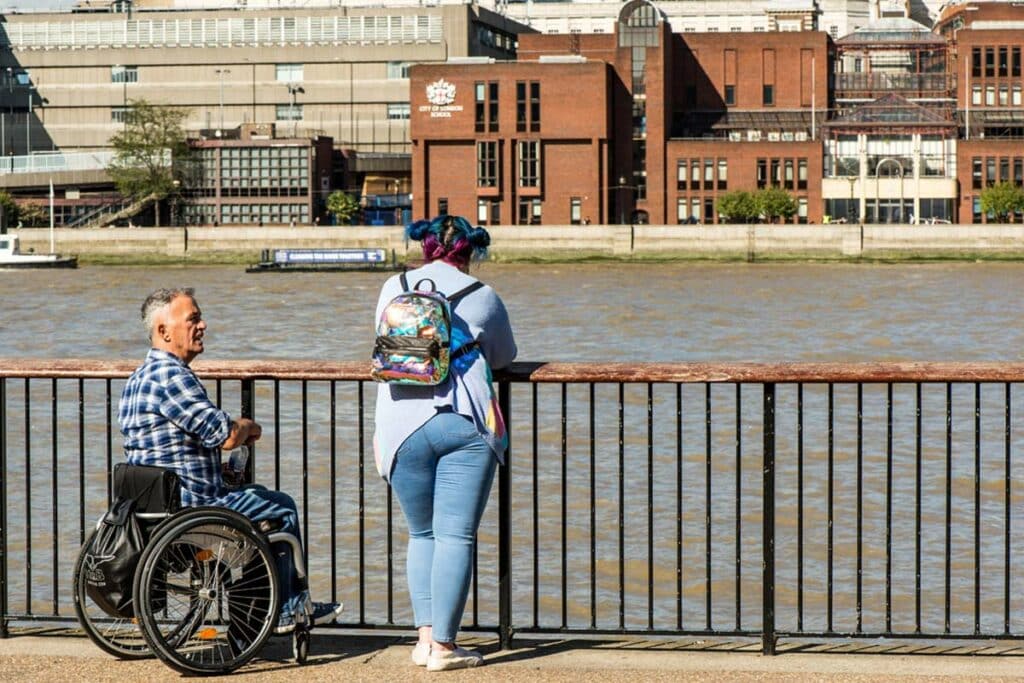 If you need to rent a wheelchair in London, you've got plenty of options.
One of the best options for wheelchair hire London has to offer is London Wheelchair Rental. They offer a range of different wheelchair types at some pretty low costs. You can get a week's rental for £30 and options for renting as long as five weeks. They'll even deliver the chair to you anywhere in London.
Another great option is London Wheelchair Hire. These folks will deliver you a wheelchair anywhere in London within three hours of your order and will charge £24 for a week's rental. They also offer mobility scooters and electric wheelchairs.
Getting Around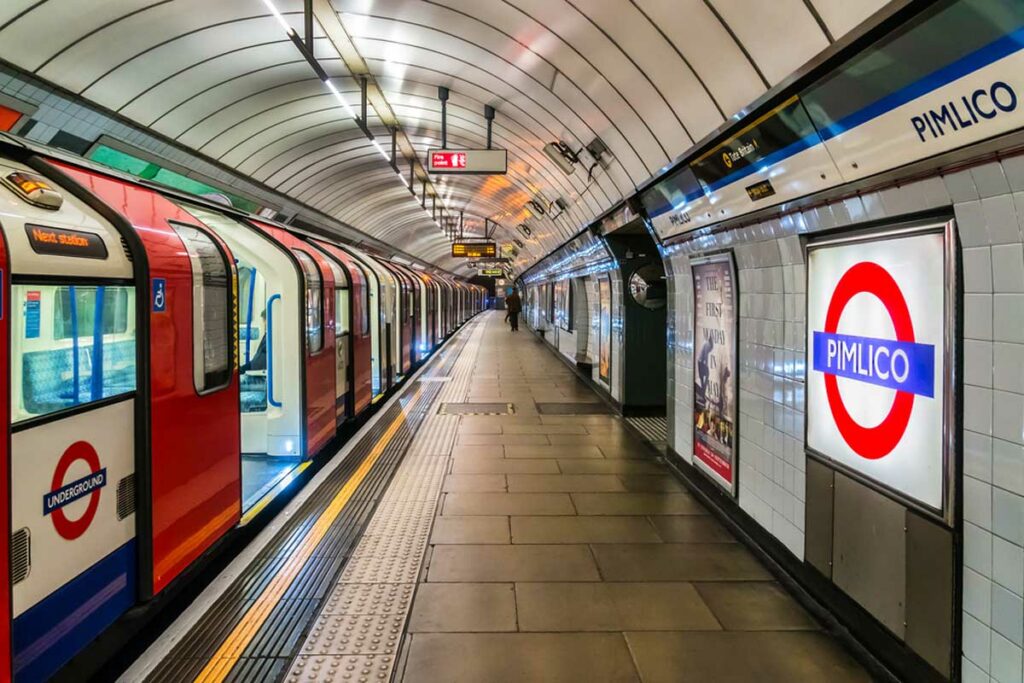 Public transportation has had major overhauls in recent years to bring it up to speed with accessibility standards. Almost all London buses have ramps for wheelchair users – just speak to your driver if you want them to lower it for you. The same applies to London's famous black cabs – 100% have ramps.
The tube is, generally speaking, pretty good too. Though we should point out that some underground stations are really old and haven't been able to be upgraded. Check the tube map before you set off, this will have any information you need. Tube trains also have spaces reserved for wheelchair users.
As for getting in and out of the city, the major train stations will all be up to speed with accessibility.
Blue Badge Parking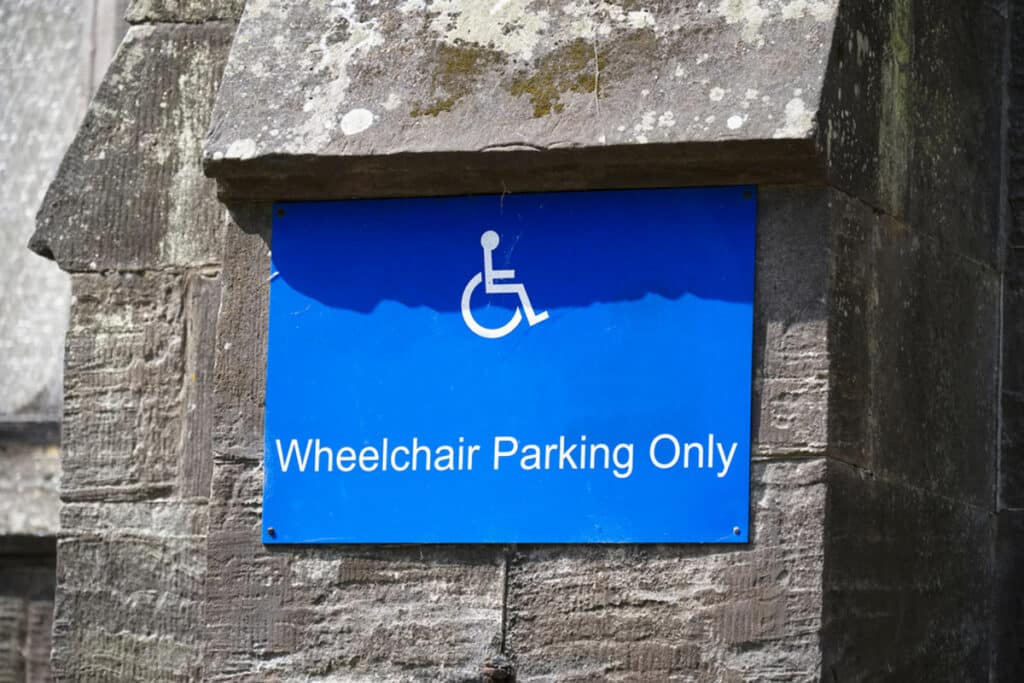 If you use blue badge parking London has plenty to offer you. These wonderful people have put together a map of all the blue-badge parking spots around the city. It's totally comprehensive, even listing the amount of space in each carpark.
London also operates a system of red and yellow routes that can be used by blue badge holders to stop where other cars can't. We'll admit the system can get quite convoluted.
TFLRN (the folks in charge of the road network) have got all the information on their website if this is something that you might want to use. You can find it here.
Visiting London's Most Accessible Sights
Thankfully London's sites are very hot on accessibility. We're willing to go out on a limb and say that most of the major spots that you'll want to hit should have more than enough facilities to cater for your needs. That includes all the major museums, the big art galleries too. Here are a few highlights…
St Paul's
The City of London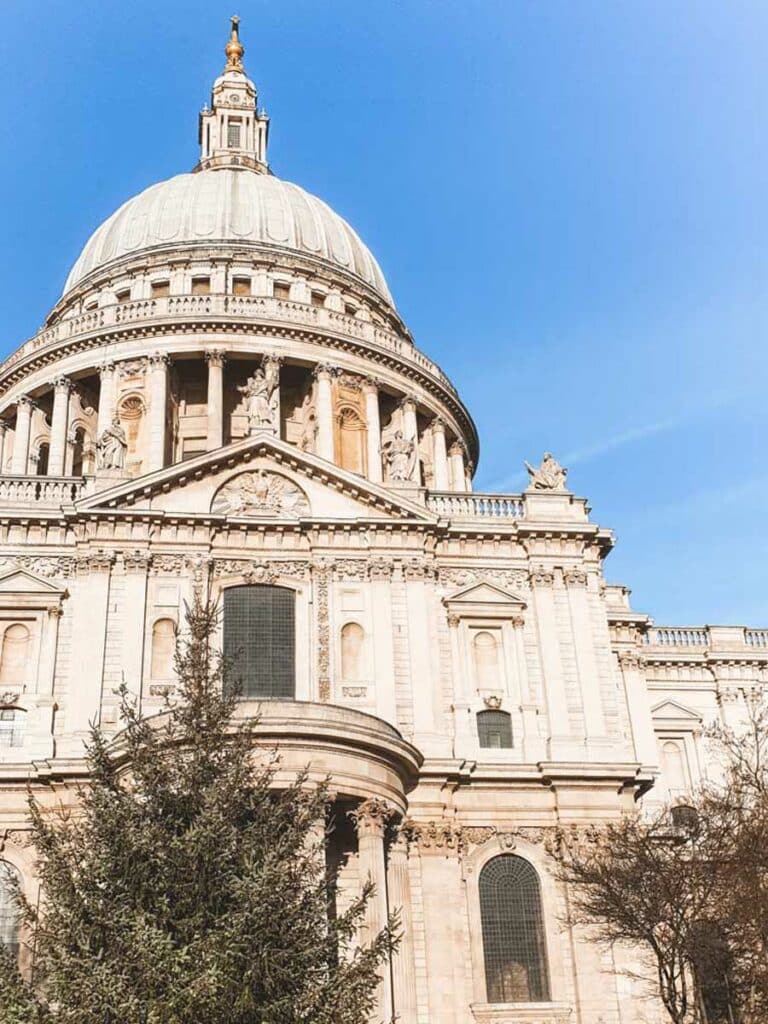 As old as it is, St. Paul's Cathedral has step-free access. It's also somewhere you'll definitely want to visit in London. The stunning building is Chirstopher Wren's crowning architectural achievement. Take a look around the inside and you'll see what we mean.
Millenium Bridge and the Tate Modern
The Southbank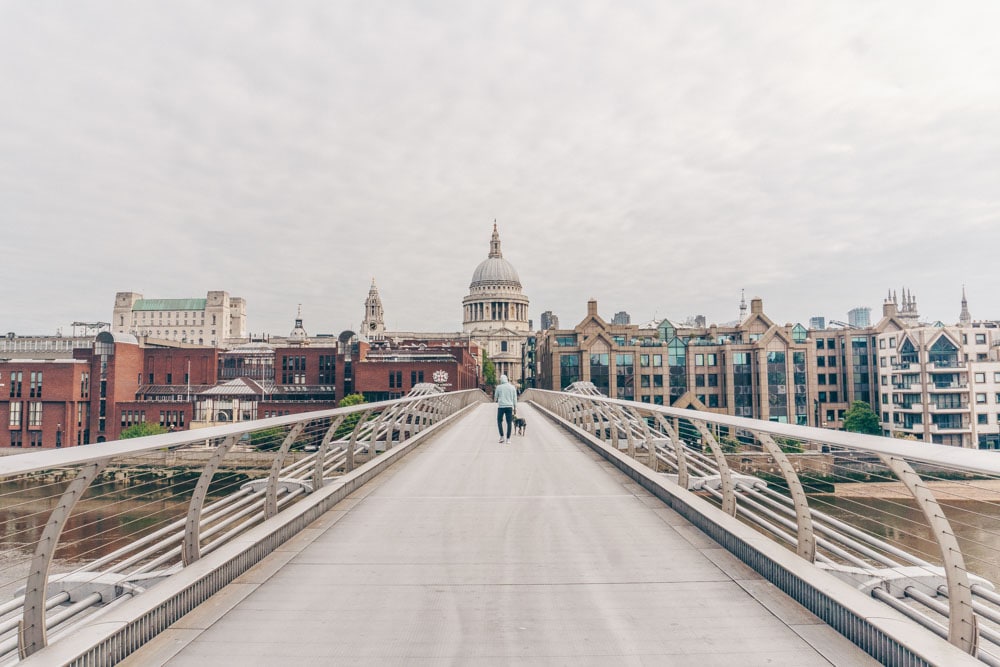 The Millennium Bridge got off to a shaky start (it literally used to wobble when it first opened) but it's now a pretty iconic part of London's waterfronts. It's entirely step free and will carry you over the river right to one of London's best art galleries.
That would be the Tate Modern – a former power station turned powerhouse of art. In the revamp they kitted the place out with lifts, ramps and the works so that all the great art (and we mean great) is accessible to all.
The London Eye
Waterloo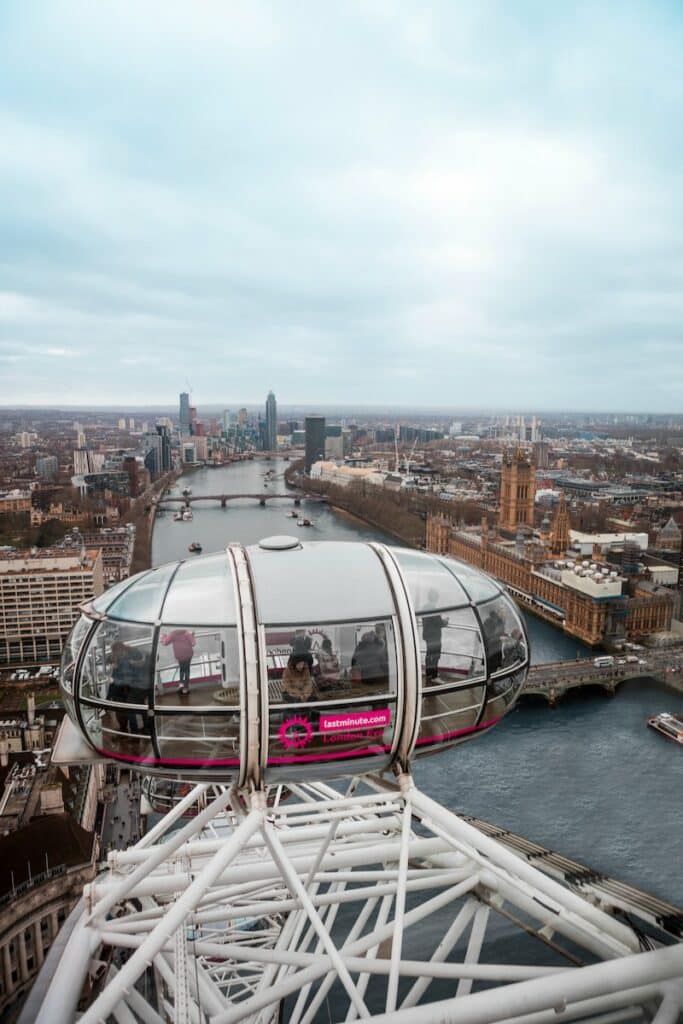 Clearly one of the top sites to visit in London, The London Eye is totally wheelchair accessible. They allow the wheelchair users and a total of eight people in the capsule at one time, which should leave you with plenty of space to enjoy the view.
The British Museum
Holborn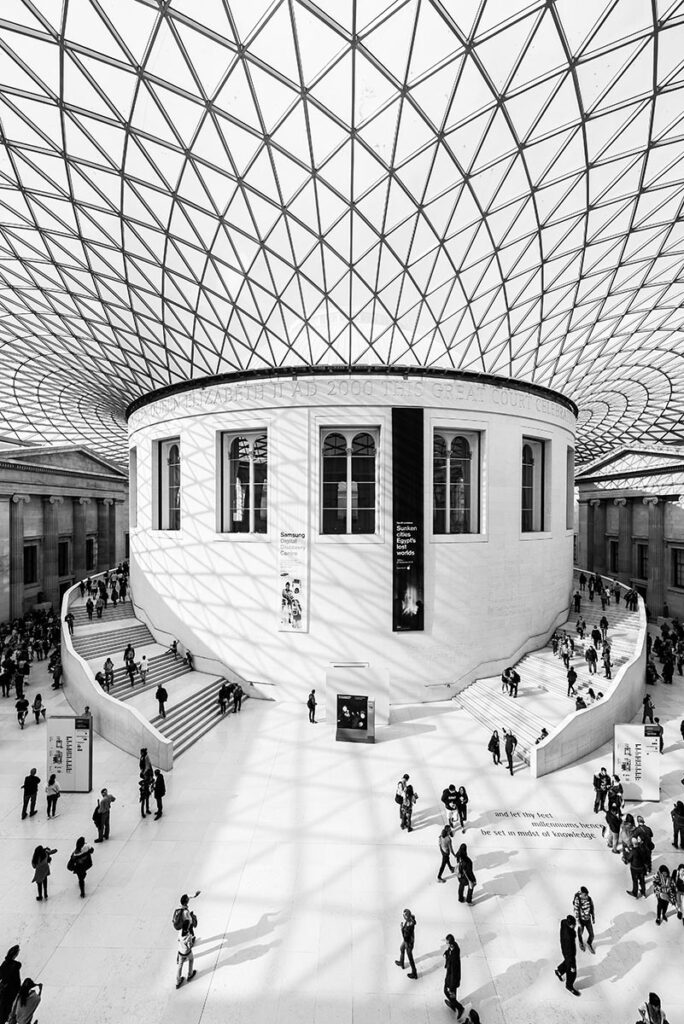 The British Museum would be the best museum in London if there weren't so many other good museums competing for the top spot. It's probably a question of interest though, and if ancient history is your thing you'll be right at home among the countless artefacts housed here.
They've got step-free access from Montague Street as well as throughout the building. You can even hire wheelchairs on site for your visit.
Wheelchair Accessible Pubs
Hitting the pub is a bit of a must-do activity in London. This city is absolutely rammed with them and they've got heaps of history and some great stories to tell too. There's no reason you should miss out on any of that.
Here's a few wheelchair accessible pubs London has to offer:
The Moon Under Water
Leicester Square
This pub may be a Wetherspoons but don't let that fool you into thinking it lacks character. The place takes its name from George Orwell's professed ideal name for a pub, it's also right in the city centre, a stone's throw from the action.
The entrances both have ramps and bathrooms are step-free.
The Old Brewery
Greenwich
A five minute walk from step-free Cutty Sark Station and inside the grounds of the stunning Old Royal Naval College, you'll find The Old Brewery. They've got great beer by the barrel full and a gorgeous pub garden to go with it. All this with step-free access too.
Greenwood
Victoria
Just round the corner from Victoria station you'll find a hub of sporting spirit – The Greenwood. Apart from being accessible to all they do a great menu of pub grub, have major variety in drinks and lay on the atmosphere for sporting events.
Wheelchair Accessible Restaurants
If you're looking for wheelchair accessible restaurants London has plenty of those too…
Brasserie Zédel
Piccadilly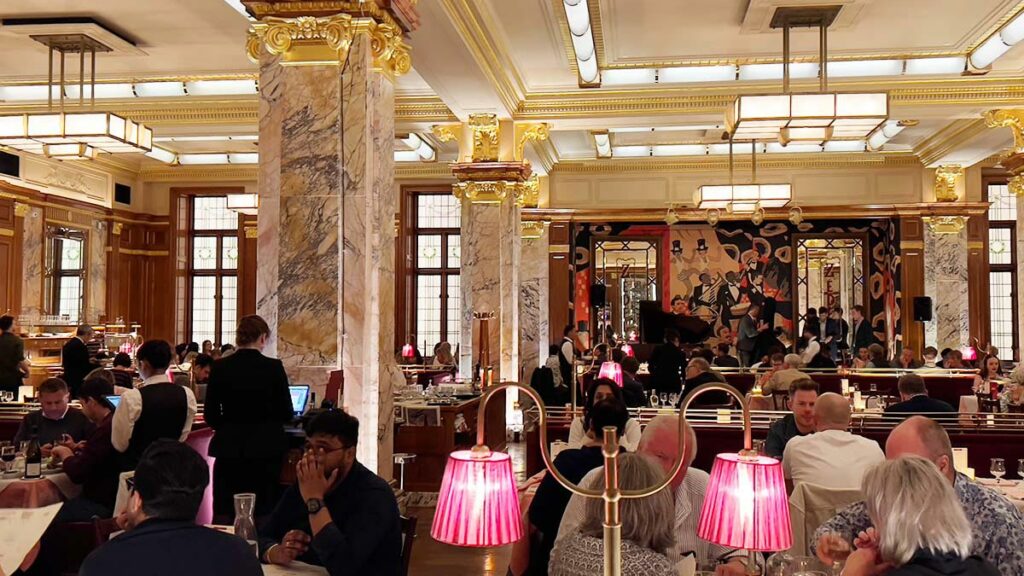 Without a doubt one of the coolest restaurants in London, Brasserie Zédel also has great wheelchair access. Once in you'll find yourself in a subterranean dining room with palatial decor, and a menu of excellent French cooking at your fingertips.
La Goccia
Covent Garden
While most of the restaurants in Covent Garden don't have step-free access, La Goccia does. It also happens to be a stunning place to eat. That's thanks to the abundance of greenery around the restaurant.
The place is run by the same people that run Petersham Nurseries out in Richmond and they certainly have a way with plants. They also have a way with small plates of quality Italian cooking, which is what you'll be eating here.
Hide
Mayfair
When in London you might want to splash out on dinner. You couldn't do better than Hide, a one-Michelin-star restaurant that skirts pretty close to perfection with its menu of modern European dishes and highly-sleek decor.
Don't let that centrepiece staircase fool you – They've got step-free access out, and one of the swankiest lifts we've seen in the city.
Practical Tips for Getting Around Wheelchair-Friendly London
Most places in the capital are pretty good at catering for people in wheelchairs. If in doubt give the attraction/restaurant/bar a call or check their website for further information.
When on public transport, you can always ask the employees to give you a hand. They're always super helpful. The same goes for Londoners – we're not the grumpy sods everyone makes us out to be.
Wheelchair-Friendly London: Map