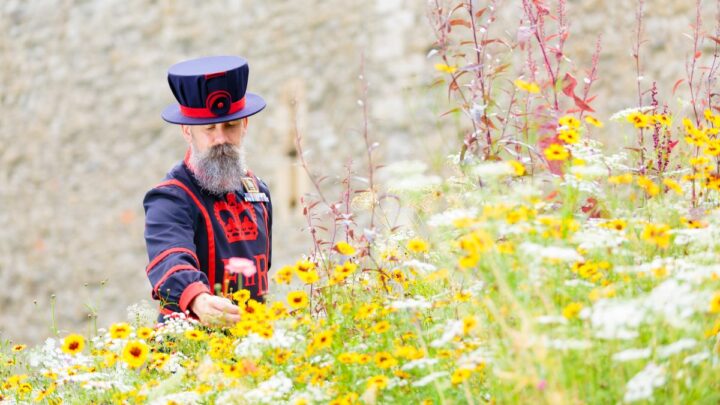 From June 1st, the Tower of London will transform into a floral oasis thanks to a beautiful Superbloom, as part of the capital's Platinum Jubilee celebrations.
To commemorate the Queen's 70 years on the throne, the completely immersive experience will allow visitors to enter the medieval moat – which will be completely blanketed in blooms – and explore the impressive fortress from a new perspective.
Here's what you need to know about the Tower of London Superbloom before it arrives in London next month…
A Riot Of Colour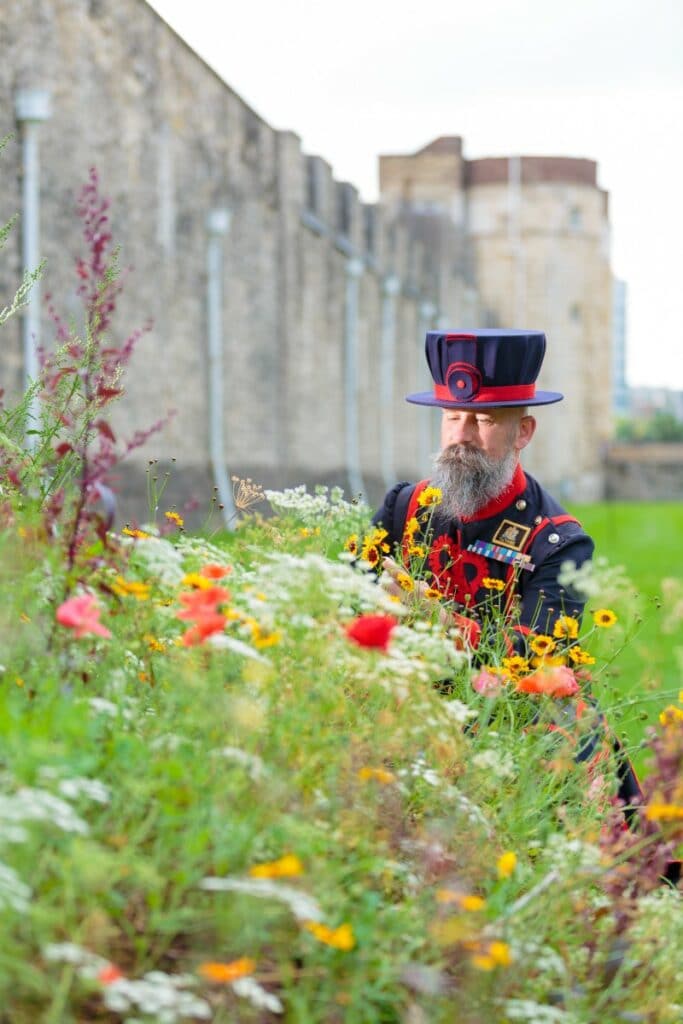 Planting designer Nigel Dunnett has created an enchanting flower garden made up of more than 20 million seeds, which are set to erupt into a riot of colour over the summer months.
On arrival at the Tower of London, visitors will be able to slide down into the moat on a Superbloom slide (or, you can use the accessible entrance if that's not your thing). From there, you'll be able to explore the dreamy scents and sights of the magical garden.
As you meander your way along the paths of flowers, you'll be able to enjoy a specially-commissioned soundscape, with sculptures that feel almost harmonious amongst the bees and butterflies.
Building a Natural Habitat
But, this Superbloom isn't just a pretty face – though, gorgeous as it is, it's actually designed to attract pollinators, introducing a new biodiverse habitat for wildlife.
This Superbloom is the first stage of creating a natural landscape in the moat in the City of London.
The moat will be transformed into a welcoming new habitat and haven of green space for pollinators, insects, and seed-eating birds.
The Glass Rooms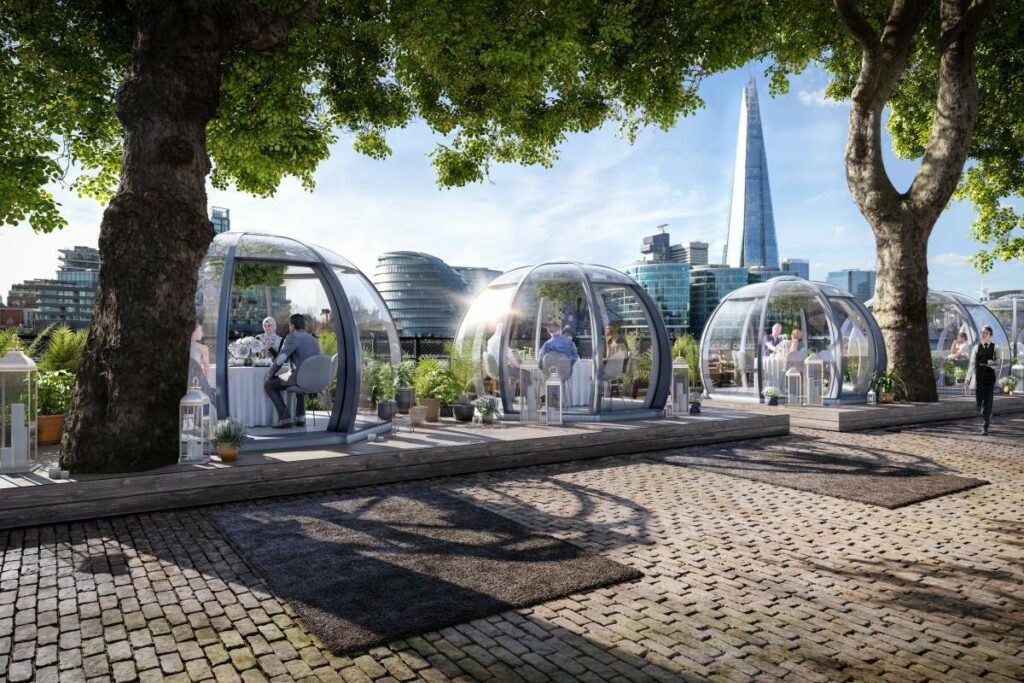 Once you've admired the flowers, there's no better way to relax than with a delicious dinner. Enter The Glass Rooms: a series of indulgent glass dining pods along the Thames.
Right next door to, and in conjunction with the Superbloom spectacular, guests can feast on a set menu made up of seasonal dishes – with a Superbloom cocktail or two thrown in for good measure.
Dishes include a 35-day aged native beef rib with smoked potato, grelot onions, and crushed green herbs, as well as a deliciously tempting vanilla-soaked Rum Baba, topped with Chantilly cream and summer berries.
Practical Information and Map
When?
Tower of London's Superbloom will be on display between 1st June and 18th September 2022.
Where?
The Superbloom will be taking place at the Tower of London – the nearest tube station is Tower Hill.
Tickets?
Tickets cost £36.50 for the full experience (including entry into the Tower of London). You can purchase your tickets here.
Discover More Things to do in London