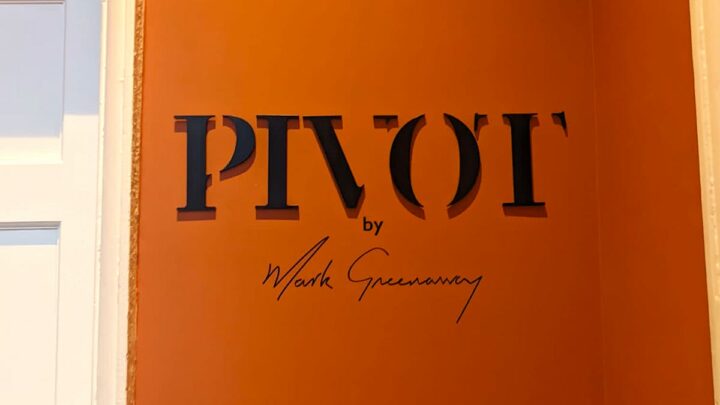 Tucked away on the first floor of 3 Henrietta Street, Pivot by Scottish Chef Mark Greenaway (of the Waldorf Astoria in Edinburgh, no less) is a modern British restaurant overlooking Covent Garden.
The restaurant's concept is simple: dishes are based around the idea of a rotating (or, pivoting, I suppose you could say) menu, with seasonal ingredients at its core.
We've been eyeing up this restaurant for a while, so when we finally got the chance to visit last week, our expectations could not have been higher.
We opted for the 8-course Tasting Menu – at £85 it's on the pricier side, but is it worth the splurge? Read on to find out. (Spoiler: absolutely, yes).
Pivot – The Full Review
The Food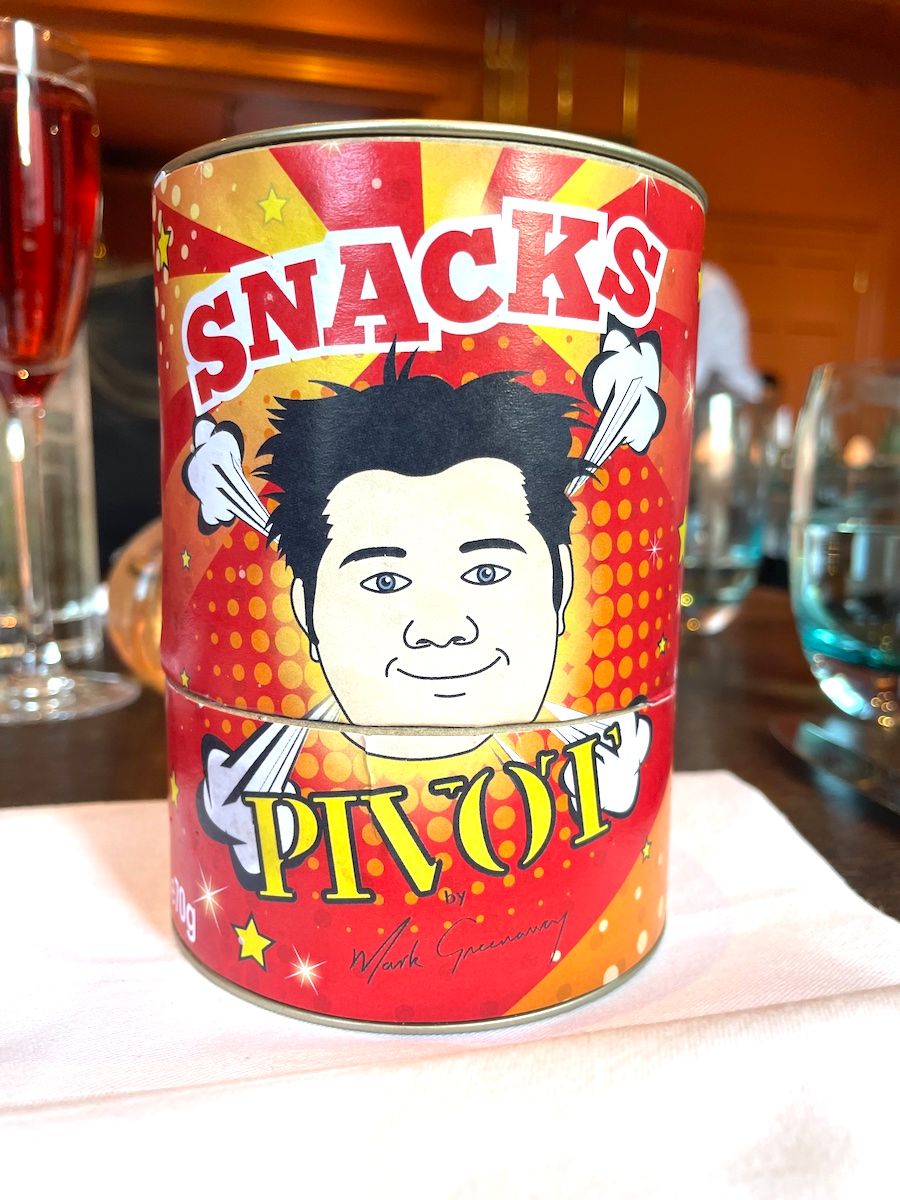 The moment we were handed a cartoonish tin with Mark's face on it, we knew we were in for a good time.
Warned to not disrupt the coffee beans inside, "We had an incident with a guest spilling them from the window!" our waiter told us, we carefully unboxed our first surprise with a little bit of trepidation.
Two pieces of art greeted us: a rice cracker topped with salmon and lovage, alongside a cannelloni-esque concoction of beef, horseradish, and bread.
This was swiftly followed by a charcoal sourdough stuffed with olives and served with duck skin butter. It was rich, it was indulgent, and it was absolutely delicious.
The standout dish of the night? Lamb haggis ensconced in an onion shell, balanced on a bed of potato mousse. The spiced lamb matched perfectly with the whiskey jus – creating the perfect homage to Mark's Scottish heritage – while the little onion house made for the perfect haggis-delivering vessel.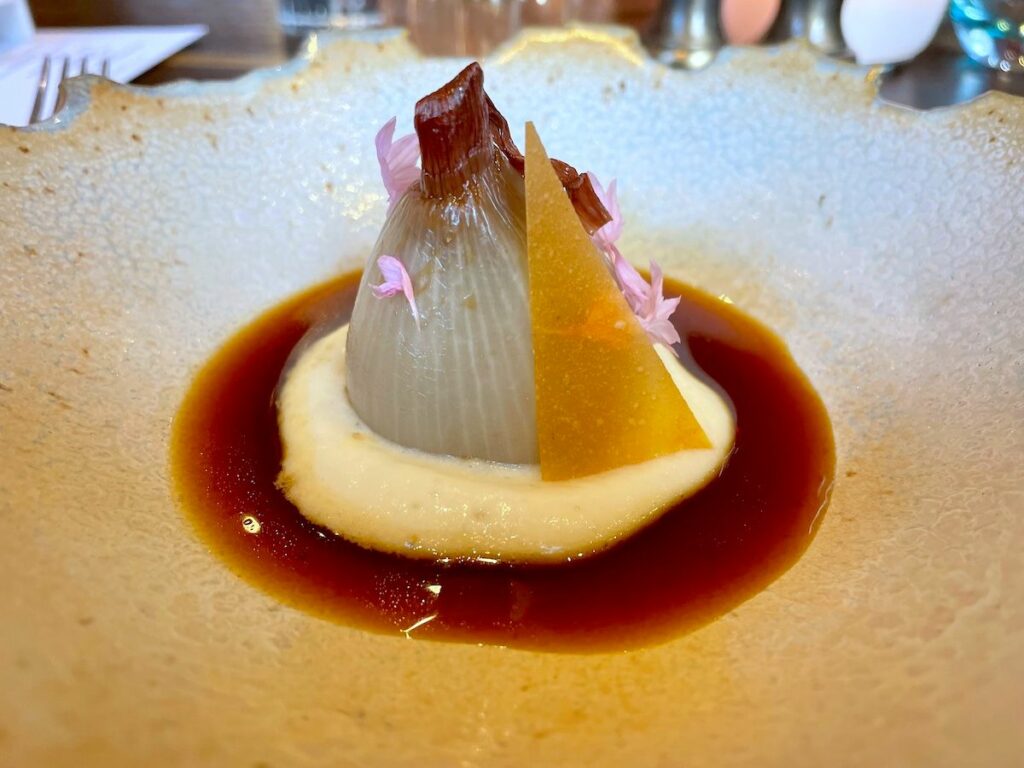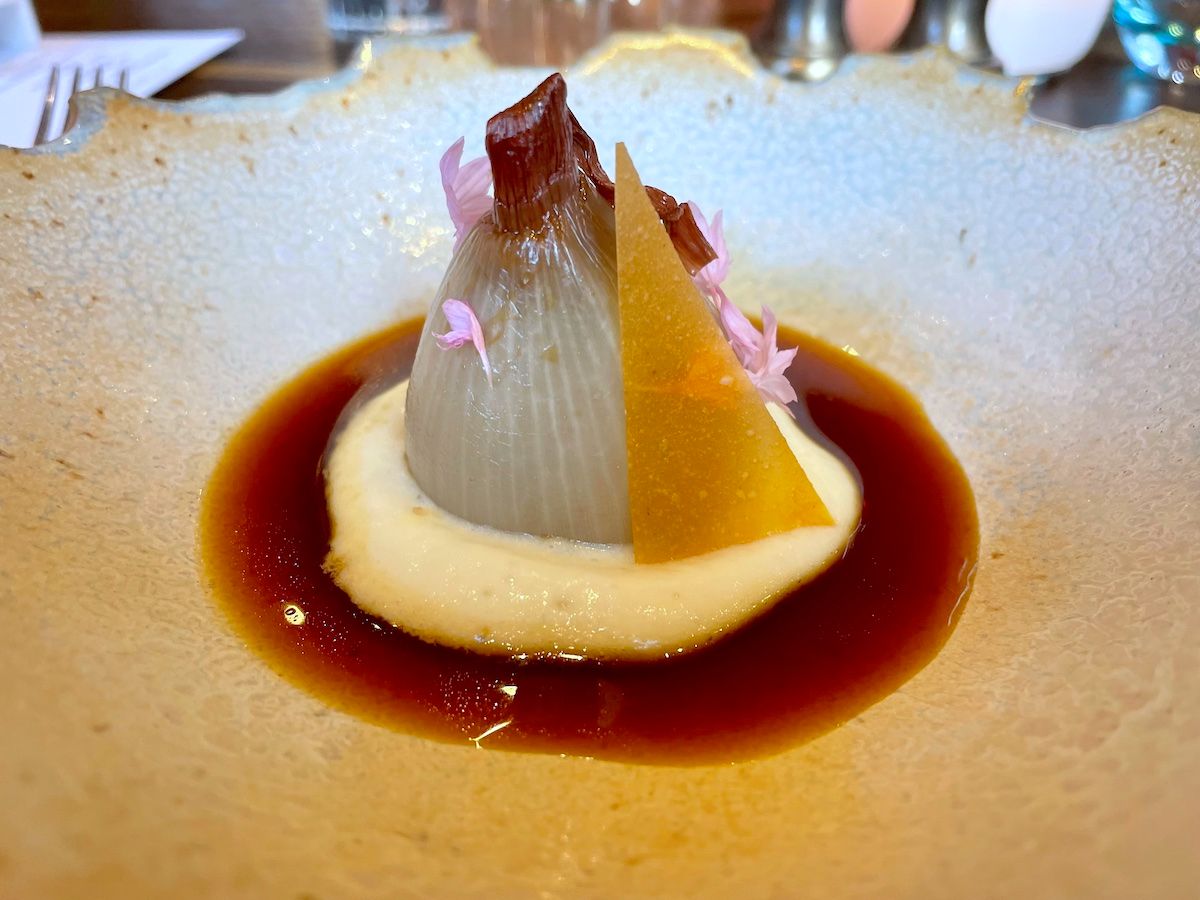 The monkfish fillet came next with an impressive stuffed chicken wing and a brown butter sauce that surprisingly delivered a very punchy flavour.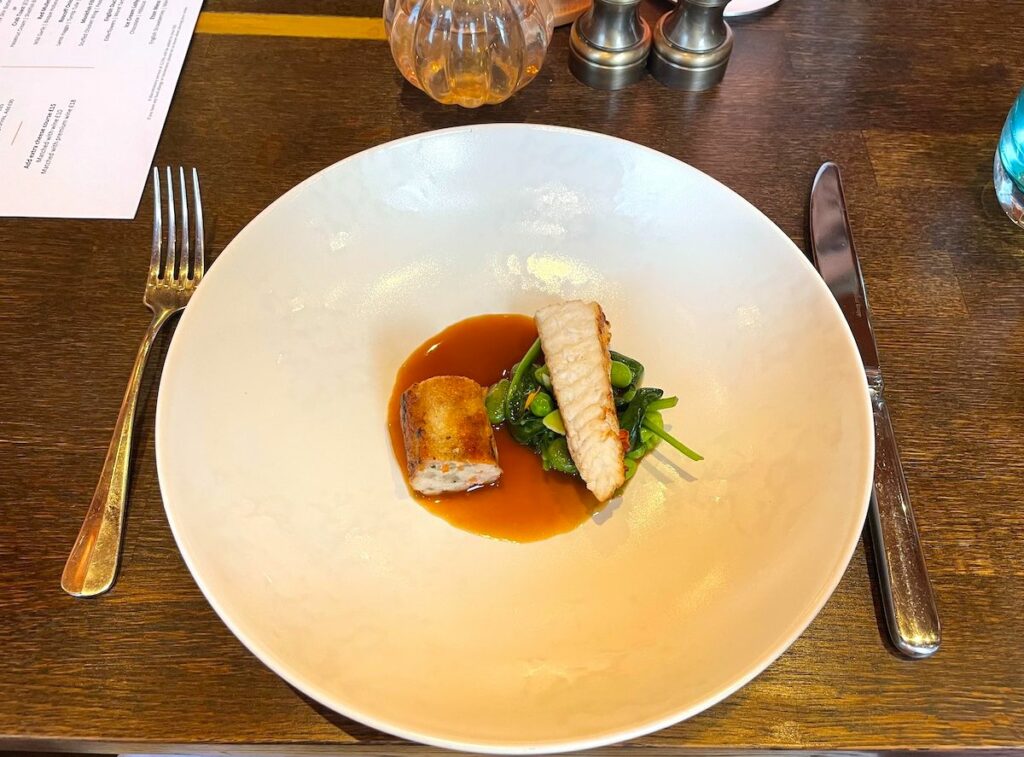 What followed can only be described as the most perfectly cooked duck breast I have ever tasted, with a duck leg salad, asparagus, and elderflowers to keep it company. And what delightful company it was.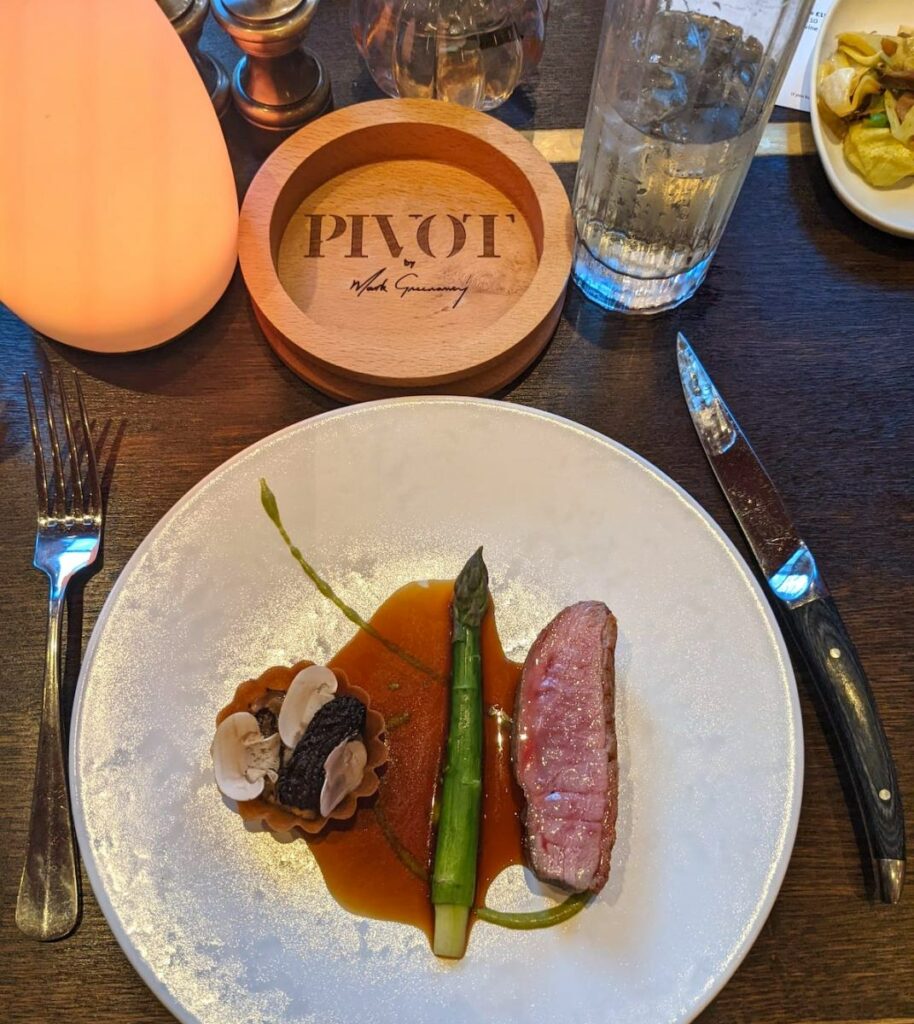 The penultimate dish was a nostalgia-inducing ice-cream pop, a tasty creation of fluffy vanilla and hibiscus covered in a white chocolate shell.
By this point, we were absolutely stuffed. But we still had a final course to go – and mama didn't raise no quitter.
Out came the deconstructed Eton Mess: toasted marshmallow with English strawberries, shards of meringue, and rich Chantilly cream. We scoffed it in record time, it was the perfect way to end a meal – not too rich or heavy, yet completely satisfying.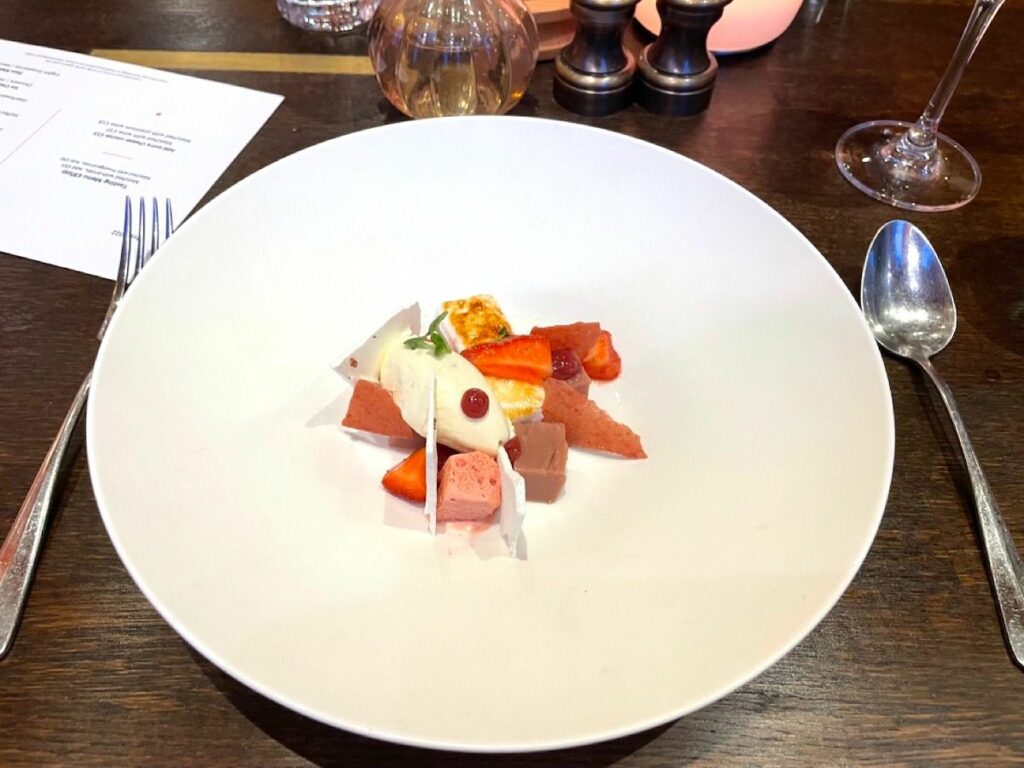 The Drink
You'll be glad to know that Pivot's drink menu, albeit on the smaller side, is as innovative as the food.
Intrigued, I opted for a Bramble Fizz – which turned out to be a more grown-up take on the classic Bramble, pimped-up with the addition of prosecco. Whilst my company happily sipped her way through a couple of Tiree Tease's, a rich yet fruity potion inspired by a popular Scottish herbal tea.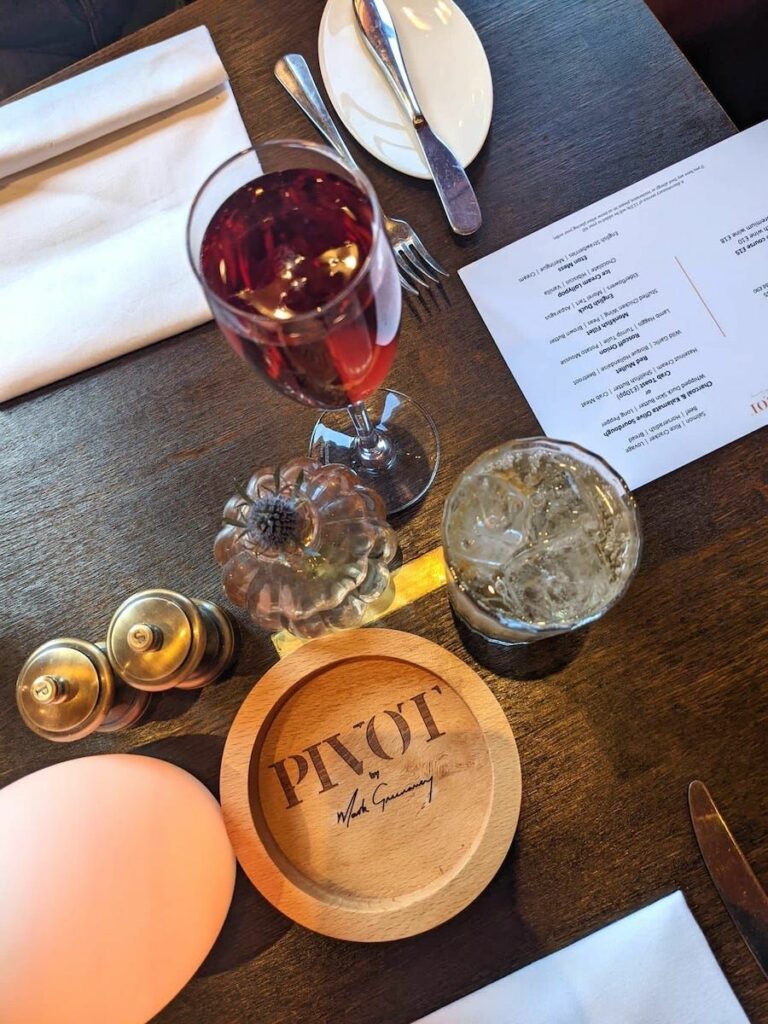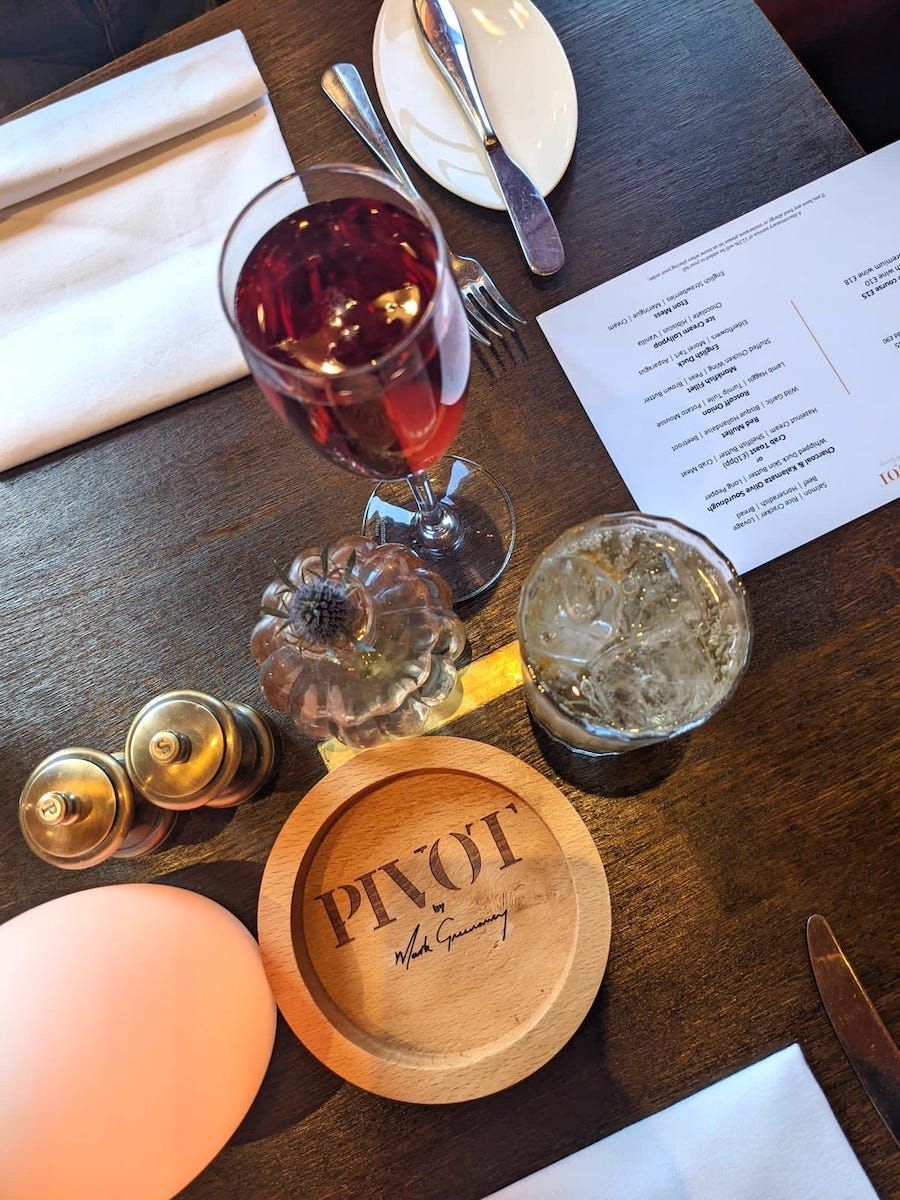 The wine menu was impressive, offering a carefully-curated selection of global reds, whites, and rosés, alongside plenty of British gins, spirits, and softs.
We were too full to sample other drinks, though our dining neighbours on the table over seemed particularly chuffed with their dessert wine. Which, I suppose, was partially aided by the friendly waiter slipping them an extra glass (with a wink).
The Look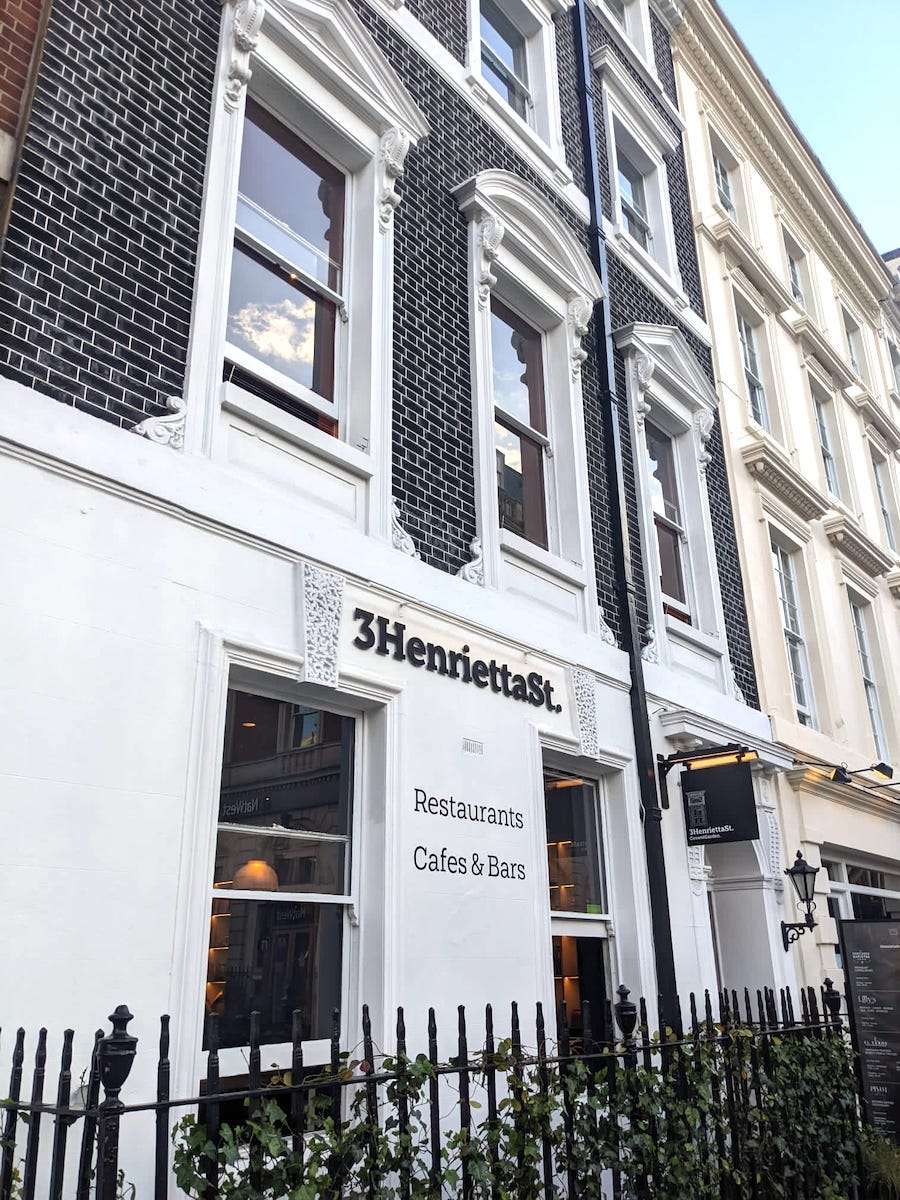 Pivot is certainly a smaller space on the second level of 3 Henrietta Street, seating 30 people at a push, but it's an intentional move to create an intimate dining experience.
It also helps that the waiters – of whom we couldn't speak highly enough of, particularly the hilarious restaurant manager – only need to take a mere few steps to plonk the next course down on your table.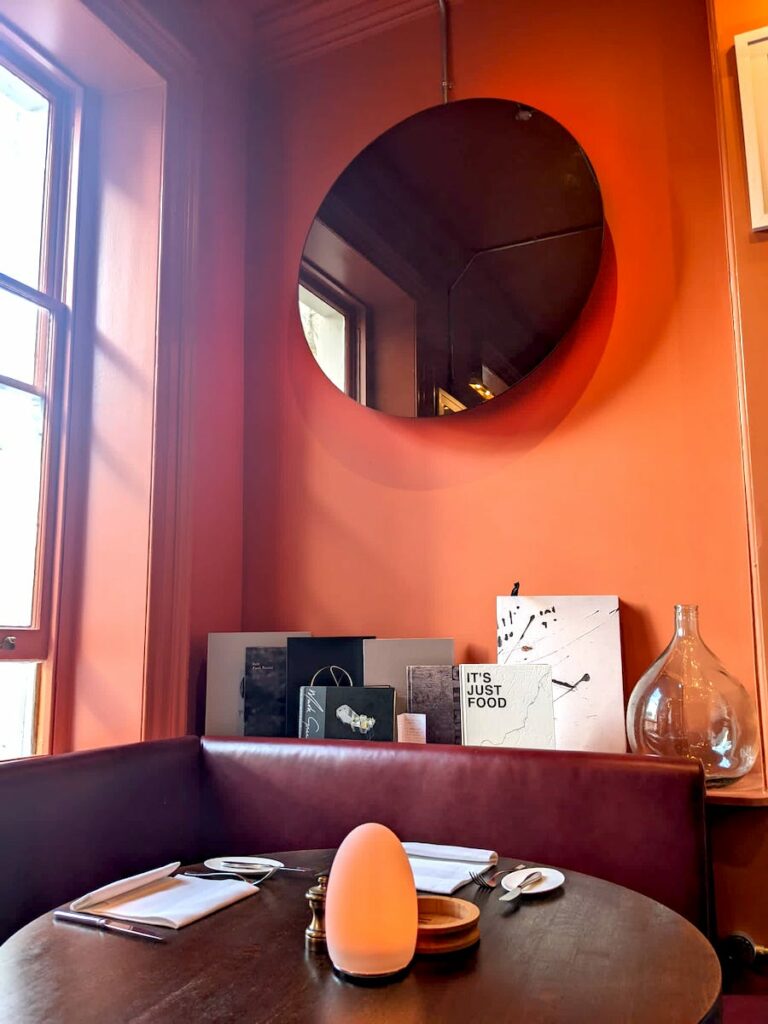 Terracotta walls are always a bold option, but it totally works at Pivot. An eclectic mix of art, florals, and brass accents makes this space totally welcoming. While the huge windows overlooking Covent Garden add just enough light to prevent it from feeling too dim inside.
Final Thoughts
Pivot ticks all the boxes – a beautiful dining space, delightful staff, and delicious dishes. It's fine dining without an ounce of snootiness or pomp – a must-visit.
Pivot – Practical Information and Map
Price: £££
Address: 3 Henrietta St, London, WC2E 8LU
Pivot Restaurant Review: Read More London Restaurant Guides
Pivot by Mark Greenaway, Covent Garden
Summary
Delicious British fare served up in an intimate setting.