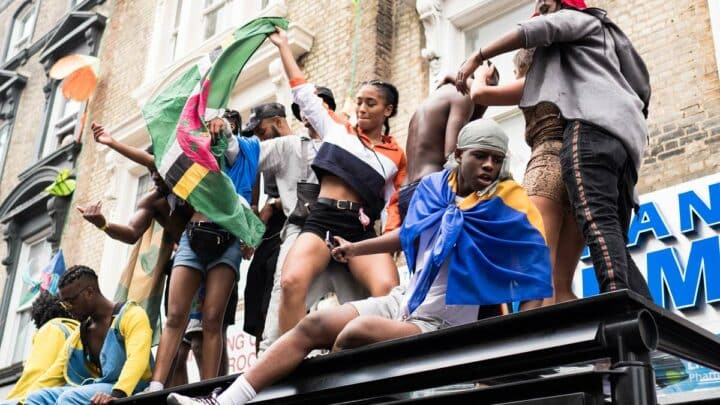 The capital's favourite celebration is back. Here's what you need to know about Notting Hill Carnival 2022.
Second in size to only Rio's famous annual carnival, Notting Hill Carnival is a huge celebration… and it's returning to West London this month for the first time since 2019.
And it's safe to say we are ready to party!
Excited? You should be. Here's what to expect this year.
Notting Hill Carnival 2022 Line-Up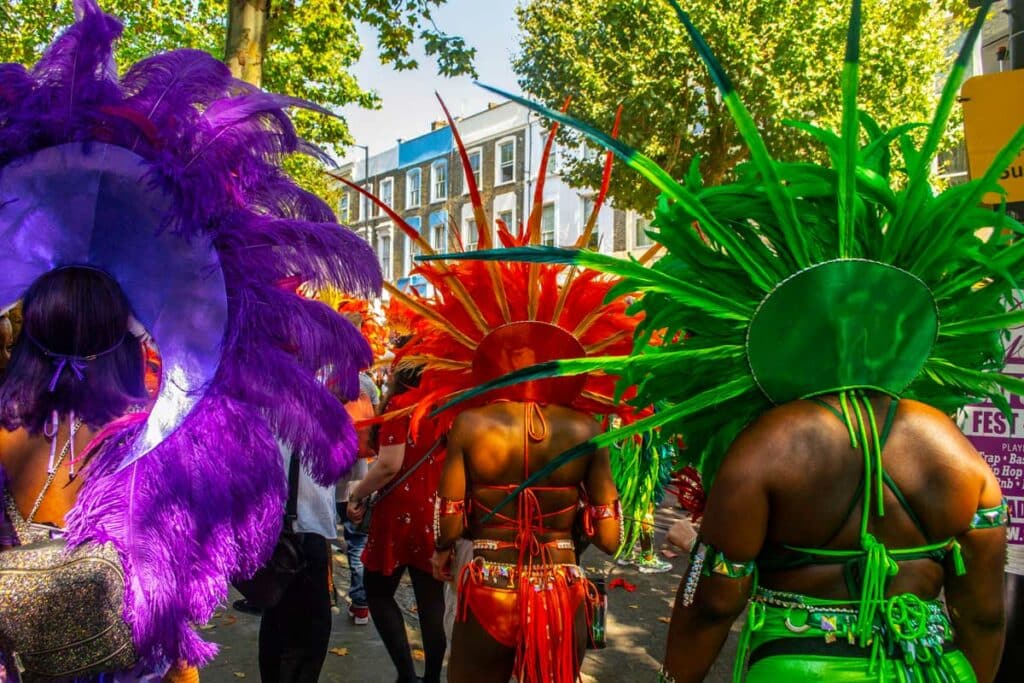 After two years of virtual celebrations, it's time to let loose and celebrate Mas, Soca, Calypso, and more in a Caribbean carnival like no other.
Want to get involved? The general public is welcome to join in with Mas on the 28th of August – the iconic parade through Notting Hill where participants dress to impress. We're talking about bedazzled bikinis, feather-laden headdresses, and more jewels than you can possibly count.
As well as this, you can count on the street food being incredible – indulging in some Jamaican Jerk Chicken is a Notting Hill Carnival rite of passage.
Though this year there is a huge increase in vegan food stalls, so plant-based partiers don't need to miss out on the good grub.
And, with over 300 food stalls to choose between, you're not short on choice.
The sound systems and live music also play a huge role in the celebration. Spend the weekend hopping from sound system to sound system, listening to the very best of Caribbean sounds… with a bowl of rice and peas in hand, of course.
A Brief History of Notting Hill Carnival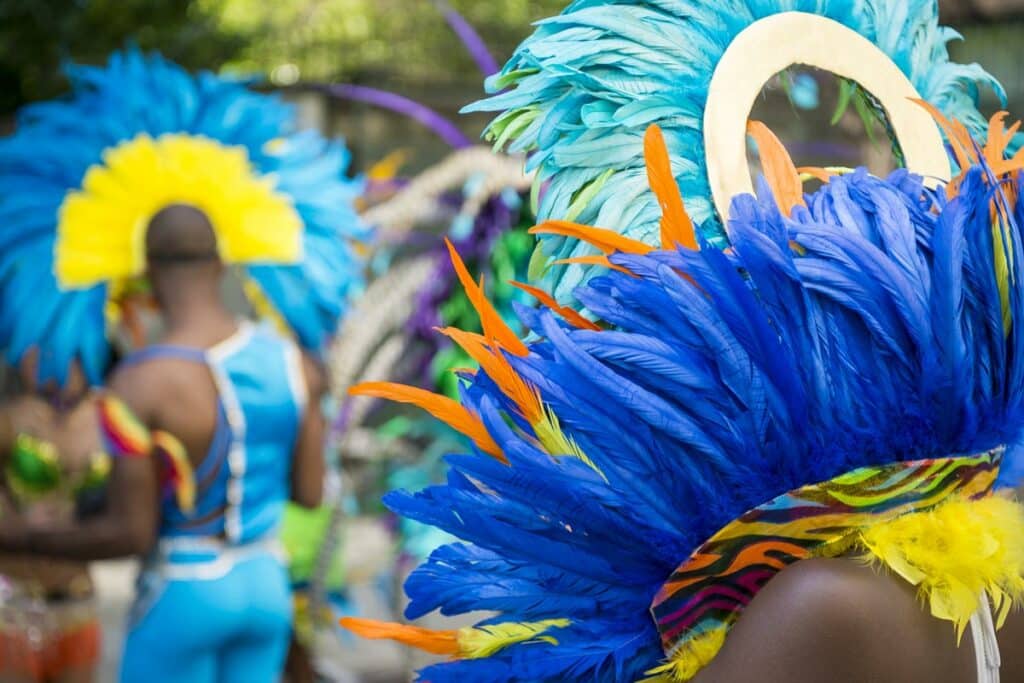 Notting Hill Carnival might be a joyous occasion today, but it spans from injustice, racial discrimination, and the tragic death of Kelso Cochrane.
Cochrane was from Antigua and was murdered in Notting Hill on 17th May 1959 in a racially-motivated attack – the community was outraged and more than 1200 people attended his funeral.
In order to combat the tension created by this crime (which, FYI, is still unsolved today, thanks to a police cover-up), Rhaune Laslett organised community events to bring the Caribbean diaspora together.
These small street fairs would soon morph into the Notting Hill Carnival we know and love today.
Notting Hill Carnival 2022: Practical Information and Map
When?
Notting Hill Carnival returns over the weekend of 27th – 29th August 2022.
Where?
The clue is in the name – Notting Hill. The areas of W10 and W11 are where the heart of the carnival is held.
Notting Hill Gate is the nearest tube station, though you can also travel to Ladbroke Grove or Westbourne Park and then take a short walk to the centre of the action.
Tickets?
Notting Hill Carnival is completely free and unticketed, just show up and get ready to party.
Notting Hill Carnival: Read Next