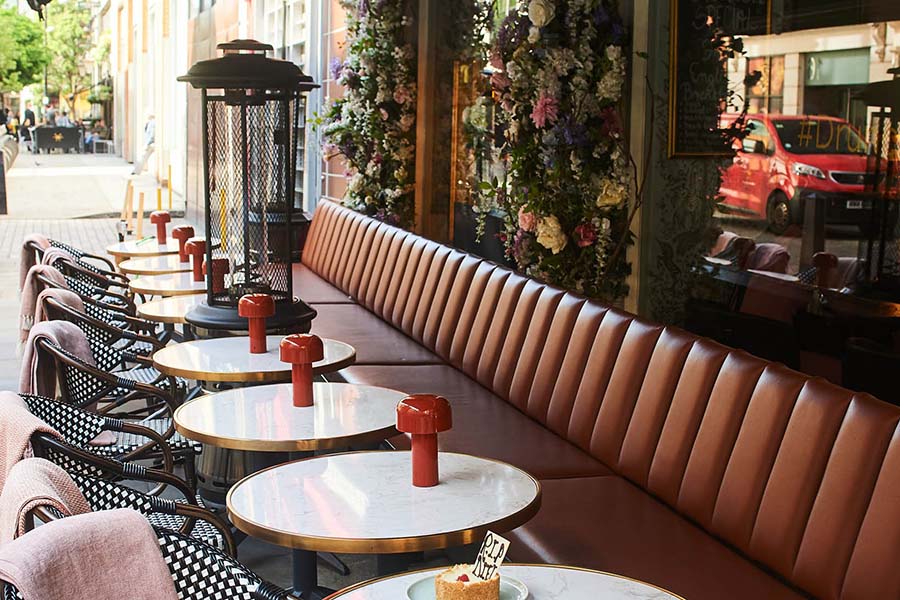 Looking for the best Mayfair cafes and coffee shops? Don't worry, I have your back.
There are two types of cafe – the bland massive chains that try to lure you in with their sub-par beverages and the indie coffee shops that actually put some time and effort into making it all a much pleasanter experience… not to mention serving up a mean cup of joe.
In recent years, Mayfair has welcomed the opening of a number of cool cafes and coffee shops – these are the ones you shouldn't miss.
The Best Cafes and Coffee Shops in Mayfair
H.R. Higgins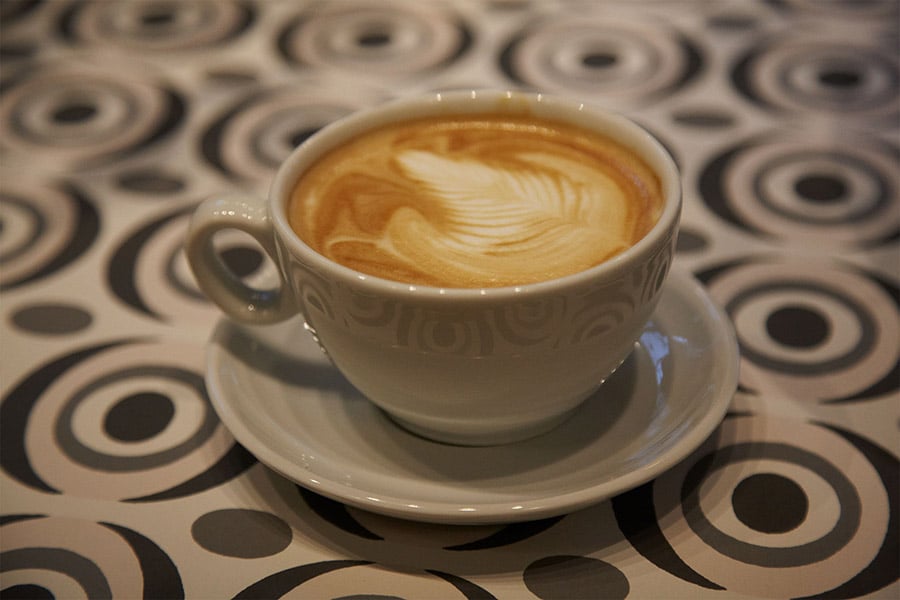 Founded in 1942, H.R. Higgins is a coffee lover's dream.
Perched proudly on the bustling Duke Street in the heart of Mayfair, the café is currently run by the grandson of the founder, Harold R. Higgins, and it maintains a charming, family-run feel that is so inviting.
This coffee shop has a truly artisanal feel to it, and there is a plethora of speciality blends to sample, as well as a huge variety of fruit flavoured teas.
Some of the top coffee blends to try at H.R. Higgins include the 'Brazil Bourbon Medium Roast', which has a rich and vibrant taste, the '1942 Blend' which uses Arabica beans from Central and South America, and evokes irresistible flavours.
If coffee isn't your cup of tea (couldn't resist), there are plenty of delicious teas, and one of the best is the 'Anniversary Blend', which was released to celebrate 75 years of the business, and exudes enchanting floral notes.
Parcafé
Located on the prestigious Park Lane in London's Mayfair, is the wonderful Parcafé, which is part of the five-star luxury hotel, The Dorchester.
Serving up some of the best artisanal coffees in the whole of Mayfair, with the finest beans sourced from all around the world, including Jamaica, Brazil, Guatemala and Panama, Parcafé is an absolute gem in the London coffee scene.
The interior of this fabulous café is also one of its key selling points; with its dimmed, cosy lighting and atmosphere, bright yellow take-away cups and smiling, friendly baristas, it's a joy to step inside.
Whether you are staying at The Dorchester or not, a trip to Parcafé is essential for anyone who finds them craving a coffee whilst exploring Mayfair.
EL&N
Famed for being one of the most Instagrammable cafes in London, yes, there is actually an award for this, EL&N on Mayfair's affluent Park Lane is in a league of its own.

Imagine pastel pinks galore, plush furnishings, floral walls, booths adorned with enormous love hearts, and excitable customers frantically snapping photos of their pink-coloured beverage and extravagant cupcake, and you have just a minute notion of what the brilliant EL&N coffee shop has to offer.
A hotspot for the style conscious, celebrities, and Instagram-enthusiasts, EL&N feels like a dream-world. There are so many fun and quirky coffees, cold drinks and teas, as well as a plethora of colourful sweet treats, savoury and vegan options.
The price for the food and drinks are pretty pricey, but you are undoubtedly paying for the unique experience that EL&N has to offer, and it is definitely worth it.
Drunch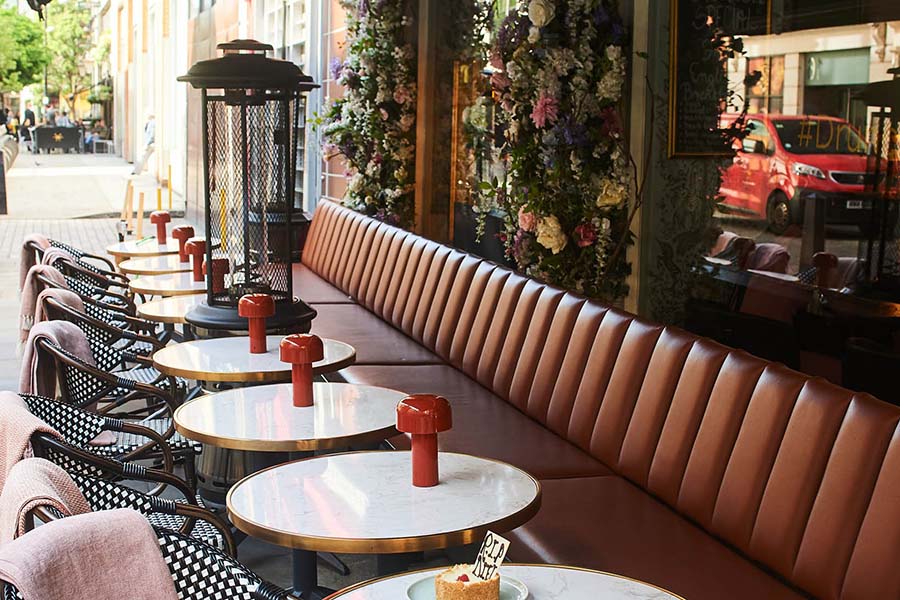 Discreetly nestled on a tranquil pedestrianised street between the bustling Oxford Street and the iconic Bond Street, is the charming Drunch café, which offers a true haven from the chaos of everyday London life.
With its grand and extravagant floral exterior, Drunch has a really calm and inviting atmosphere to it. The perfect spot for breakfast, brunch, lunch or dinner, or even just to pop in for a quick coffee before hitting the shops, Drunch has an expansive menu, which, for the area, is incredibly well-priced.
There is a gorgeous terrace, where guests can enjoy a spot of al fresco dining, or hit The Living Room, which is situated on the lower lever, where there is a really laid-back atmosphere; there are actually a few sofas and a TV, where you can watch Netflix!
The fun doesn't stop there, as there is also a huge selection of board games, from cards and chess, all the way to Monopoly. Drunch is a sanctuary from the craziness that is central London, and it's a great place to relax, chill, indulge, before heading back out into the city.
Ladureé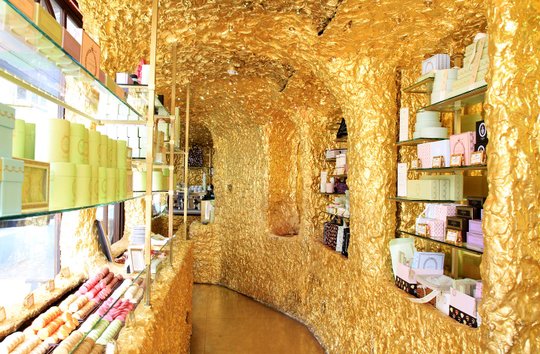 For a slice of Paris in the heart of Mayfair, make sure that you don't miss Ladureé, which is nestled in the stylish and upmarket Burlington Arcade.
There are a string of French Patisseries throughout London, but there is absolutely nowhere that compares to the sumptuous and authentic delights of Ladureé. From macarons, crème-filled eclairs and fluffy choux buns, all enhanced by the rich and flavourful artisanal coffee, Ladureé is the perfect coffee shop in Mayfair to indulge your sweet tooth.
The original Ladureé was established in Paris in 1862, where Louis Ernest Ladureé opened up a bakery at 16 rue Royale; since then, the company has become an international success, and there are branches across the globe.
However, there is something uniquely charming about the Mayfair Ladureé; it is small, intimate, and has a wonderful atmosphere.
Popina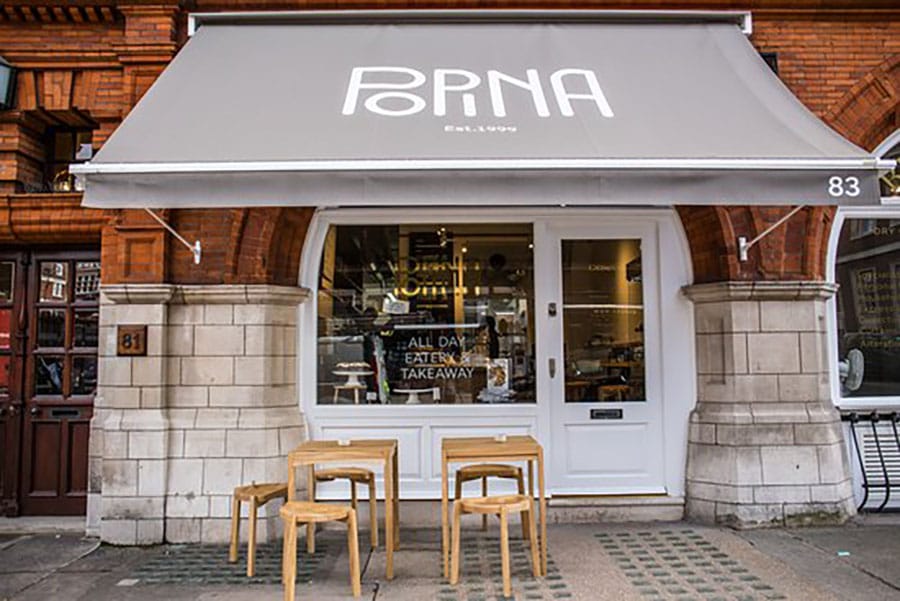 For a cosy spot in the heart of Mayfair, that serves up some of the best coffee, colourful dishes and has a fabulous atmosphere, Popina is the place to head to.
Situated on Mayfair's Duke Street, Popina is discrete and understated from the outside, but as soon as you step inside, you are welcomed with the scent of newly brewed coffee, entangled with the smell of fresh out of the oven pastries.
If you are staying in Mayfair, this is the ideal spot to head to for a spot of breakfast before starting your day of exploring and sightseeing.
Popina offers some of the most delicious coffee in Mayfair, and their breakfast menu is to die for; there is everything from Eggs Benedict, Nutella French Toast, all the way to perfectly flaky croissants and pain aux raisins.
Ralph's Coffee & Bar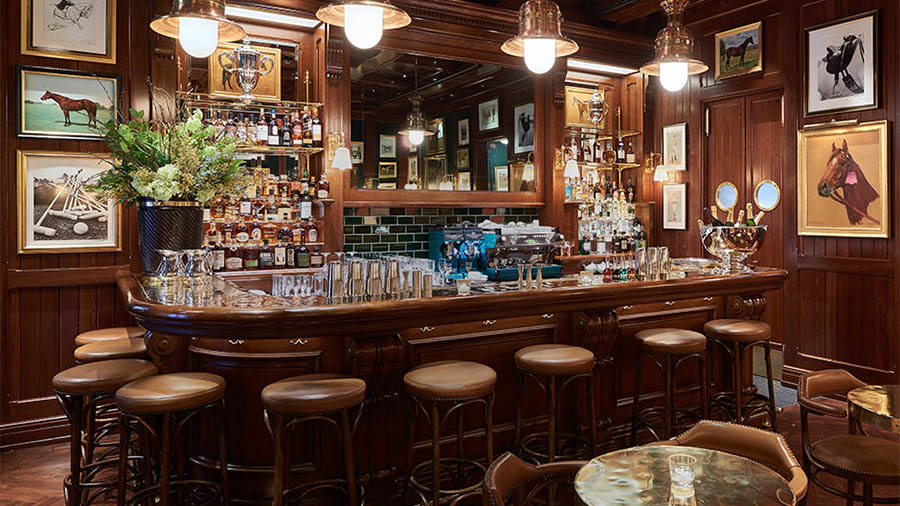 Part of the Ralph Lauren brand, Ralph's Coffee & Bar is the first dining destination in London launched by the designer, and it aims to channel the essence of the company's iconic style, whilst paying homage to its legacy.
Situated next to the flagship Polo Ralph Lauren store on Mayfair's Regent Street, this spot is a really interesting place to go to.
Whether you are a fan of the brand or not, there is something really captivating about the leather interiors, equestrian-themed artworks, dark wood panelling, and dim, atmospheric lighting, that makes you feel as though you have stepped into an old-fashioned movie.
Coffee wise, there is a popular and delicious custom blend that has been roasted specifically for Ralph Lauren, which is rich in flavour. If you prefer something a little stronger, there are also a series of classic cocktails.
Also serving Afternoon Tea and Brunch, Ralph's Coffee & Bar is a fantastic place to head to for a bite to eat and a fab cup of coffee.

Everbean
Located just a short distance away from the famous New Bond Street, lies one of the best cafes in Mayfair.
Everbean is a charming, welcoming and utterly gorgeous café in the heart of Mayfair, and has a real mix of visitors, from the regulars, business people and tourists, all of which share the same adoration of the fresh aromas of freshly brewed coffee wafting out the door.
The coffee at Everbean is excellent, but one of the things that sets this café apart is the friendly atmosphere. The service is fantastic, the baristas wear enormous grins and are always keen to chat, which truly makes it feel like an escape from the crazy hustle and bustle of London.
In addition to the coffee, there is also a huge selection of sweet and savoury treats, all of which are homemade.
Mayfair Coffee Shop Map
Looking for More Mayfair Guides?
Check these out…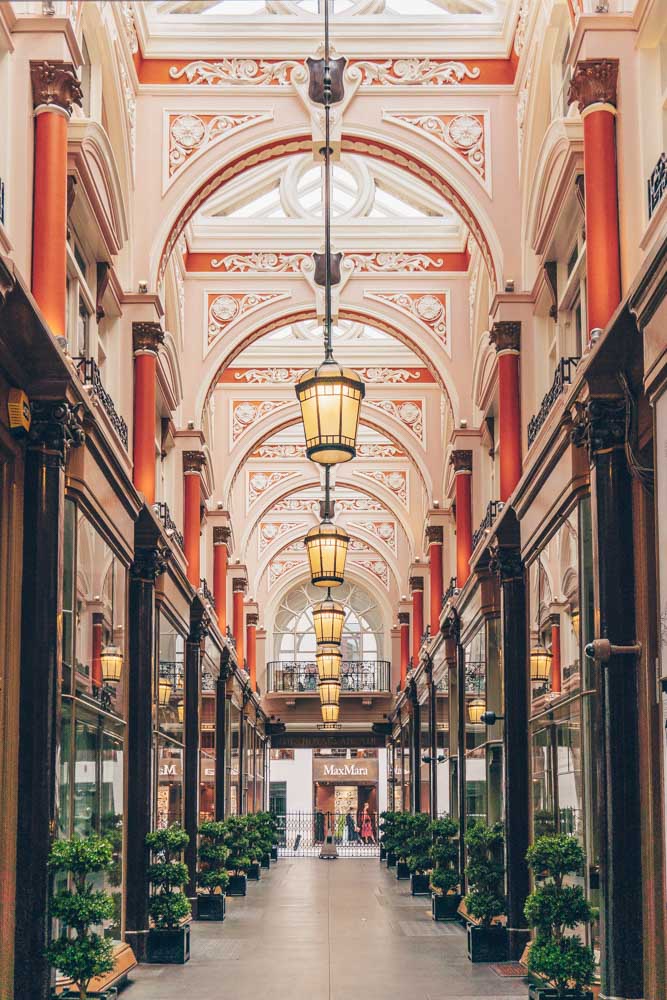 Mayfair Area Guide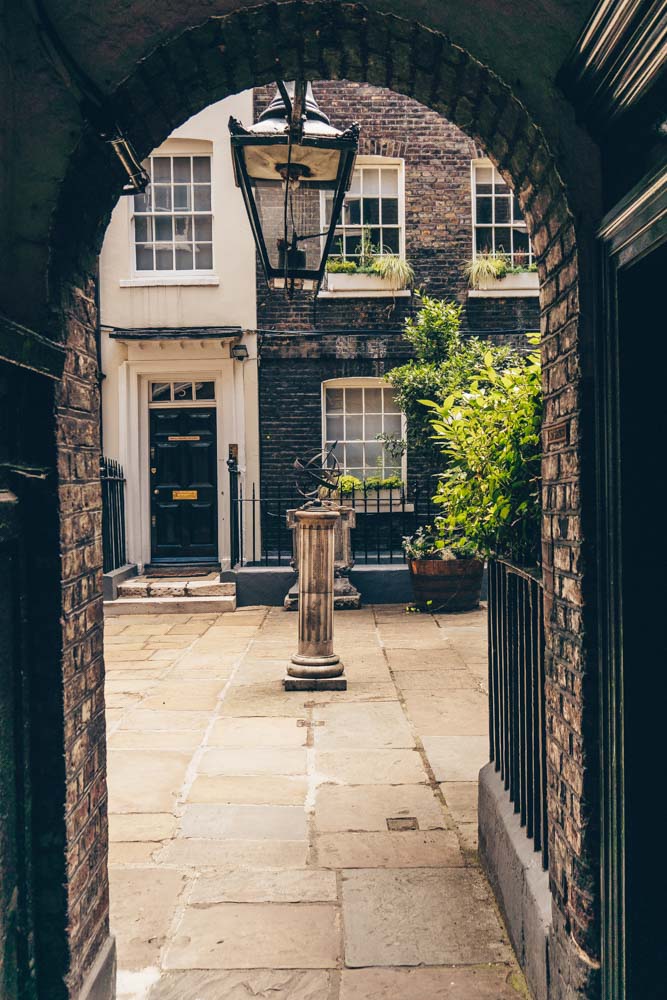 Secrets Spots in Mayfair – Pickering Place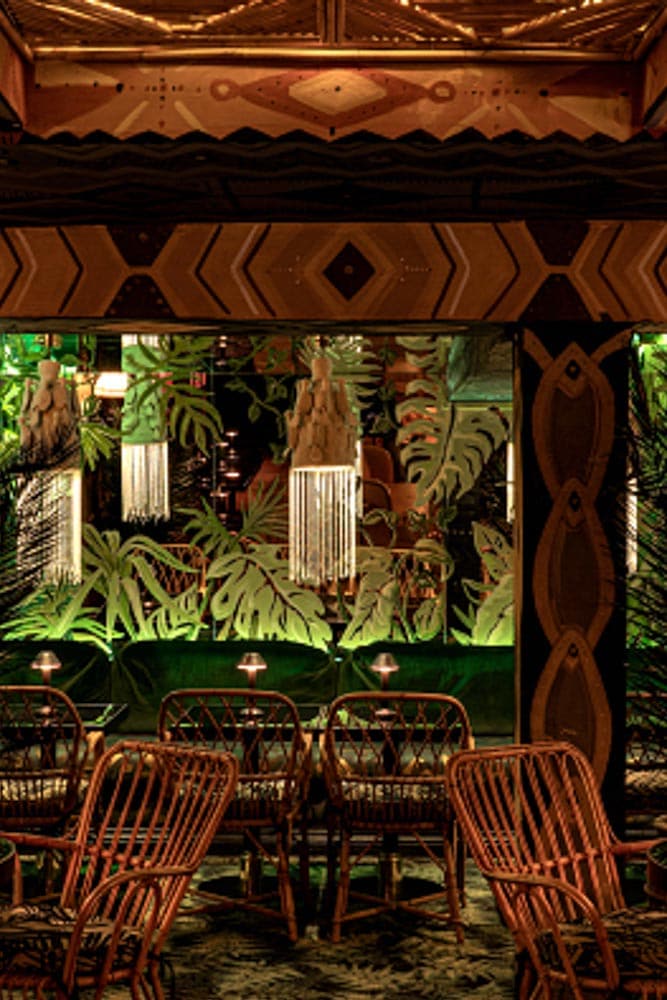 The Best Bars in Mayfair