When it comes to finding the best bars in Mayfair, you should know that there is serious competition.
Plush hotels with swanky cocktail lounges, late night party haunts, upmarket wine bars – there's no shortage of cool drinking spots in Mayfair, you just need to know where to find them.
These are the ones you shouldn't miss.
The Best Bars in Mayfair
DUKES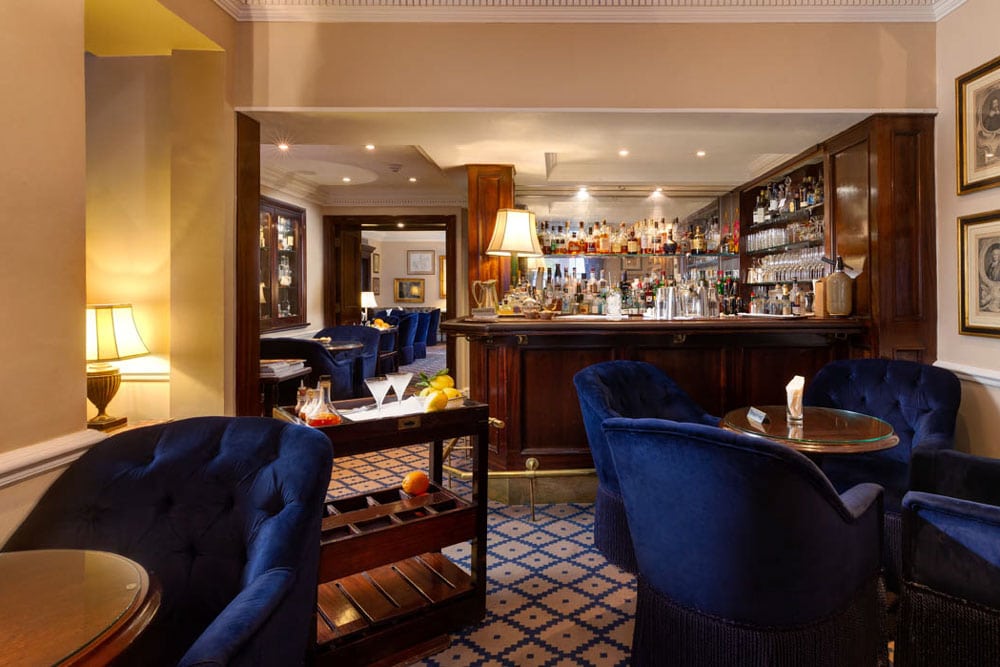 Is it OTT to call a cocktail life changing? Maybe, but you should at least drink the martini at DUKES Bar before getting too judgy on that front.
Legend has it that Ian Fleming actually coined the famous James Bond catchphrase 'shaken, not stirred' in DUKES, and the rest is history (read, Londoners slowly getting smashed on the best cocktails in town).
Though DUKES is famed for its martinis, the cocktail list extends far beyond that. Head bartender Allesandro Palazzi really knows his stuff – shaking up impeccably good drinks that Mayfair can't get enough of.
CircusXO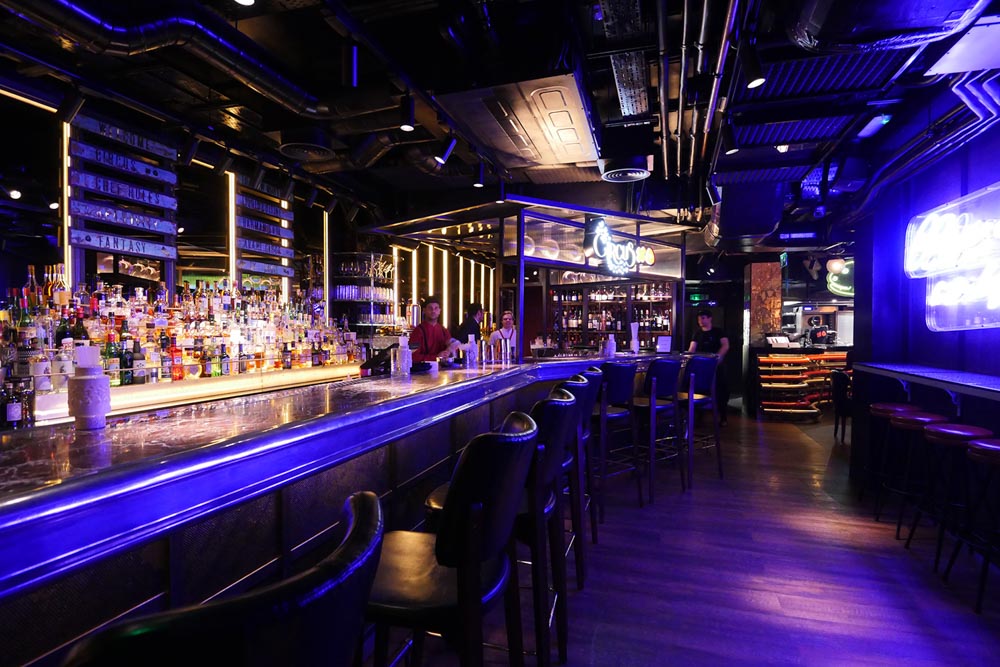 Bold, bright and in your face, CircusXO is an electrifying bar in the heart of Mayfair, discreetly hidden away in a basement beneath the incredible Dabiz Muñoz StreetXO restaurant.
Bringing cocktails served in fish bowls away from the likes of Zante and Magaluf to classy Mayfair, CircusXO certainly puts a spin on the neighbourhood bar scene.
With a live DJ, happy hours and a club atmosphere, CircusXO feels a million miles away from the swish hotel bars that define Mayfair, but I promise, you will absolutely love it.
The Coburg at The Connaught Hotel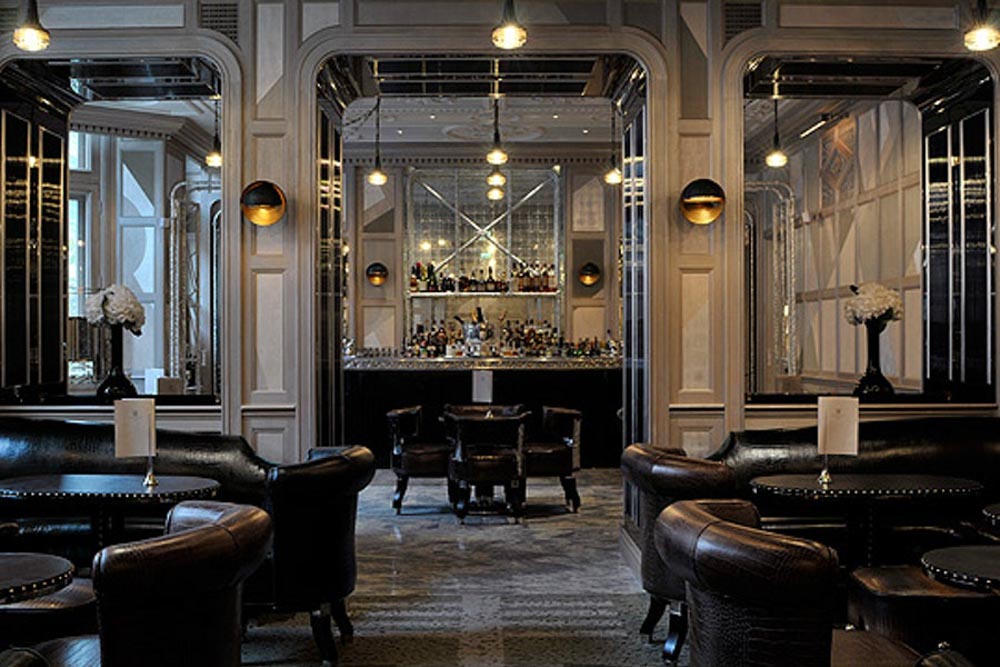 You're never going to struggle to find a high-end hotel in Mayfair and, with that comes a number of extravagant bars that 1) Know how to make a mean cocktail and 2) Really do it in style.
That's pretty much what you should expect at The Connaught's fantastic bar, The Coburg.
Exuding a country-house-feel and serving up drinks from a finely curated menu, from exquisite champagnes, classic cocktails and rich cognacs, The Coburg really knows how to execute a tipple.
Even if you're not a guest, it's difficult to resist the allure of a cheeky drink in a palatial art-deco styled bar isn't it? Yes, yes it is.
The Donovan Bar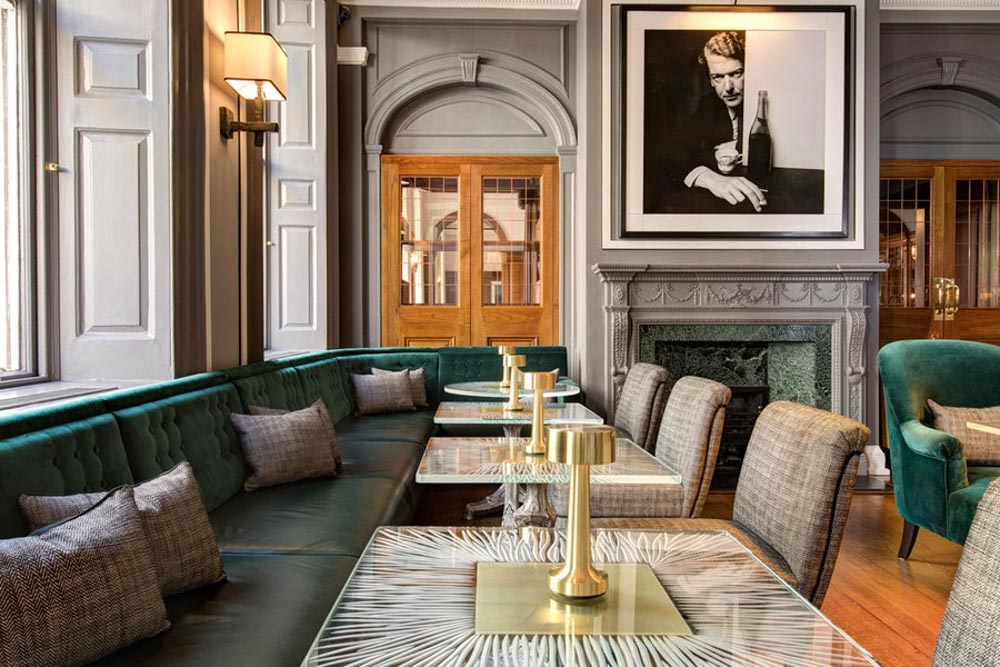 Another Mayfair cocktail bar contender from one of the swish hotels in town, you'll find the Donovan Bar nestled inside the luxury Brown's Hotel. and pays homage to the swinging-sixties in a truly sophisticated manner.
The bar exudes a distinctly swinging sixties vibe – classy of course but lavishly adorned with prints and photographs from the era that cemented its position as one of the best bars in Mayfair.
The expansive and legendary cocktail menu at The Donovan Bar was designed by Salvatore Calabrese, who is a renowned expert in the field, and really knows how to create mouth-watering and innovative cocktails.
The Donovan Bar even has its own 'Naughty Corner', where you can enjoy an after-dark tipple…Need I say more?
Kwant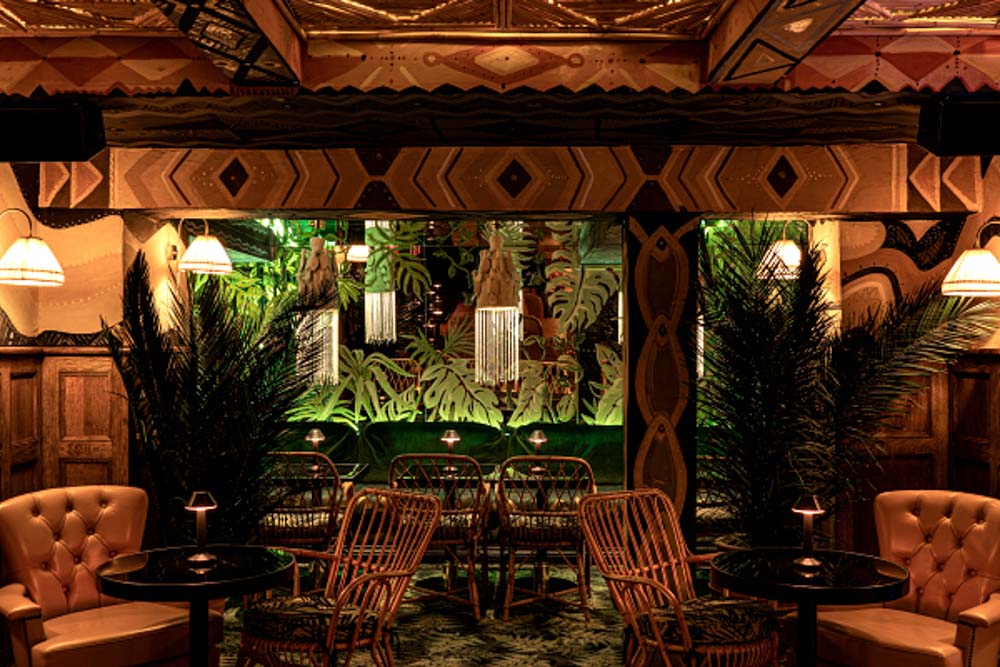 Tucked away in a vibrant basement and created by an ex Savoy bartender, Kwant is a bar like nowhere else in Mayfair.
Nestled beneath the iconic Momo restaurant, and situated on the famous Heddon Street, Kwant has it all in terms of location, but that's not why you go.
The name comes from the old French for quaint – but in its original meaning of being unusual and ingenious – two words that sum the bar up pretty nicely.
What's the appeal? Well, Kwant certainly breaks free from the stereotypical "Mayfair bar". The Moroccan-style decor is matched with a cocktail list that balances just enough unusual ingredients for you to raise an eyebrow but pulls them off with such aplomb that you immediately order five more.
Claridge's Bar
Claridge's Hotel is one of the most prestigious hotels in Mayfair, so it should come as no surprise that its bar, simply named Claridge's Bar is one of the area's go-to drinking spots.
Designed by David Collins, Claridge's Bar is slick, suave, and sexy, and is the ideal spot to indulge in one of the many sumptuous cocktails on the menu.
When it comes to Claridge's Bar, champagne and cocktails are the name of the game – the champagne list is one of the most extensive in the city and the cocktails are suitably classy and certainly not the type you can knock up at home.
Mr Fogg's Residence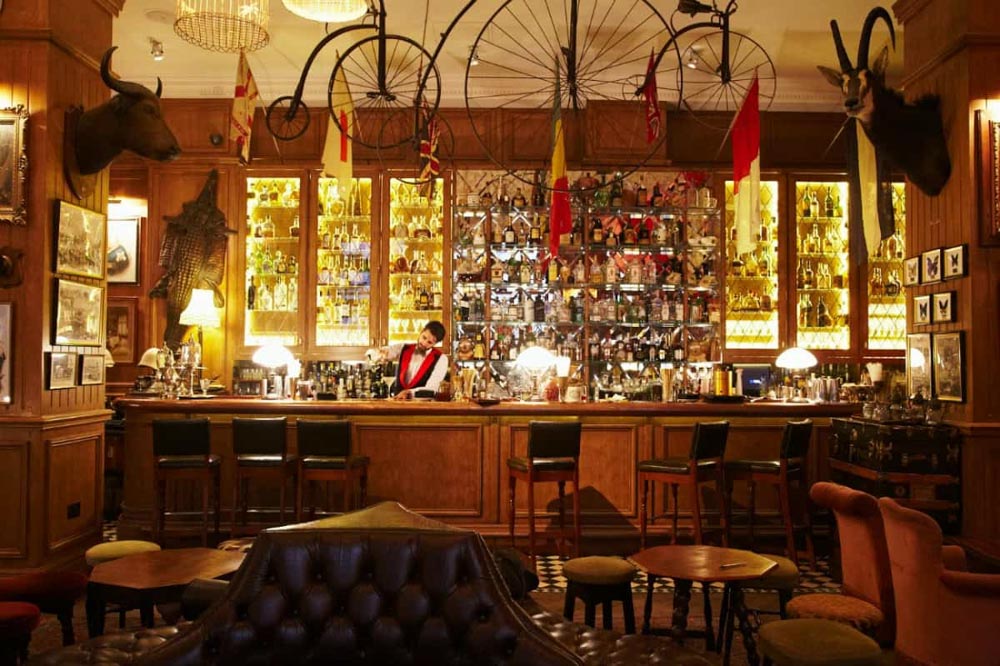 Without being biased, I'll be straight up honest, Mr Fogg's Residence is one of my favourite bars in Mayfair.
Filled to the absolute brim with random objects from a fictional Victorian explorer, Mr Fogg, it's a riot of oddity and pushes its eclectic vibes to the max. With everything from taxidermy animals, tandems, flags, hunting rifles and more, this place is cluttered like your nana's old house, and just as welcoming.
It can be a little overwhelming to visitors expecting a swish and upmarket establishment. But what's life without a little overwhelm? Exactly.
Mahiki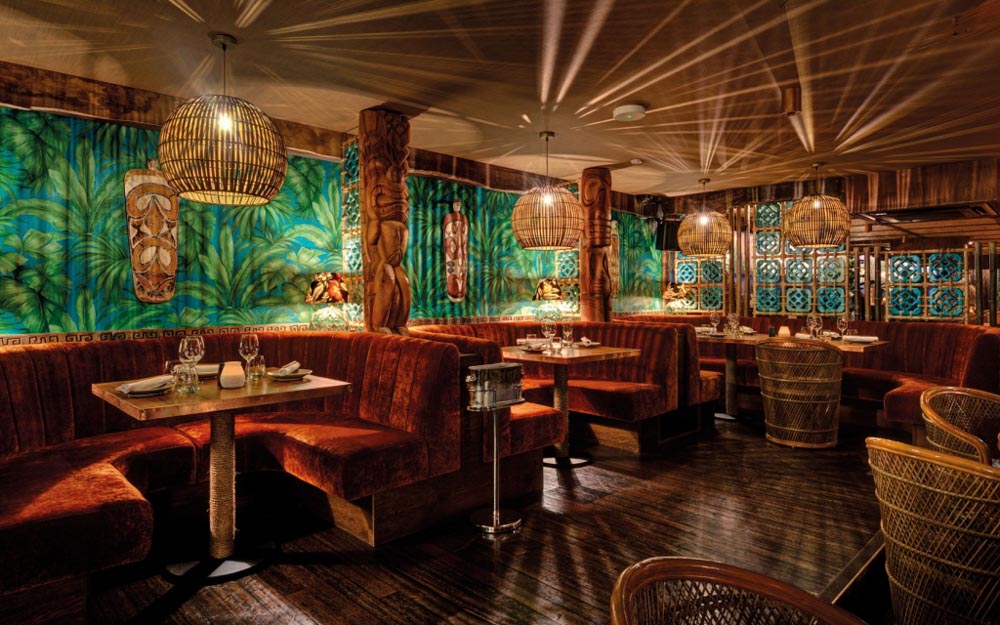 Possibly the most un-Mayfair-esque bar in the neighbourhood, Mahiki is one of London's best-known late-night hotspots. Wanna spend your evening boozing it up with a celeb or two? Mahiki is a great place to start.
The name derives from the Polynesian path to the spirit underworld, 'Lua-o-Milu' and the theme is unashamedly tiki to the max. Trinkets everywhere, wall-hangings and props galore – sure it's a little tacky, but it's also fabulous.
Dickie's Bar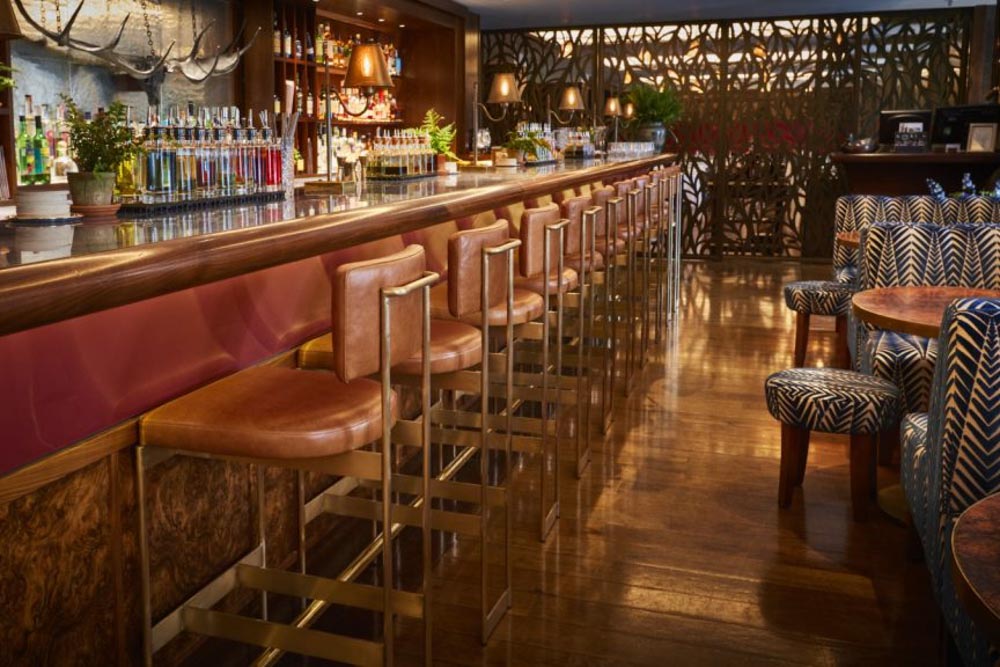 What do you get when you combine a restaurant that emphasises the importance of fresh ingredients and a cocktail list from a mixologist at the helm of one of the best bars in the world?
Tucked away at the back of Corrigan's, Dickie's slogan is "Simple, Seasonal, Sumptuous" – and that's pretty much what you find.
The atmosphere is low-key and classy. Patrons sip on cleverly-named drinks like the Capability Brown – a delicious blend of Macallan, vermouth, Pedro Ximénez, Galliano and mole bitters that's billed as "Deep, Spirituous and Academic" and sink into the ridiculously comfy seats.
The cocktails were masterminded by Gregory Buda – the mixologist in charge of the Dead Rabbit in New York (side note: the Dead Rabbit is often named as the best bar in the world, though I'm sure there are a lot of London bars that would disagree).
Comptoir Café & Wine
Looking for the perfect glass of vino (umm, who isn't)? Comptoir Café & Wine is here to step up to the plate.
It's everything you expect from Mayfair's best-known wine bar. The expertly crafted wine list from master sommelier Xavier Rousset, is guaranteed to put you through your paces.
There's an almost mind-boggling array of grapes, flavours, and origins for you to choose from – don't worry though, the staff are super-knowledgeable and will help you find a tipple to suit.
Manetta's Bar at Flemings Hotel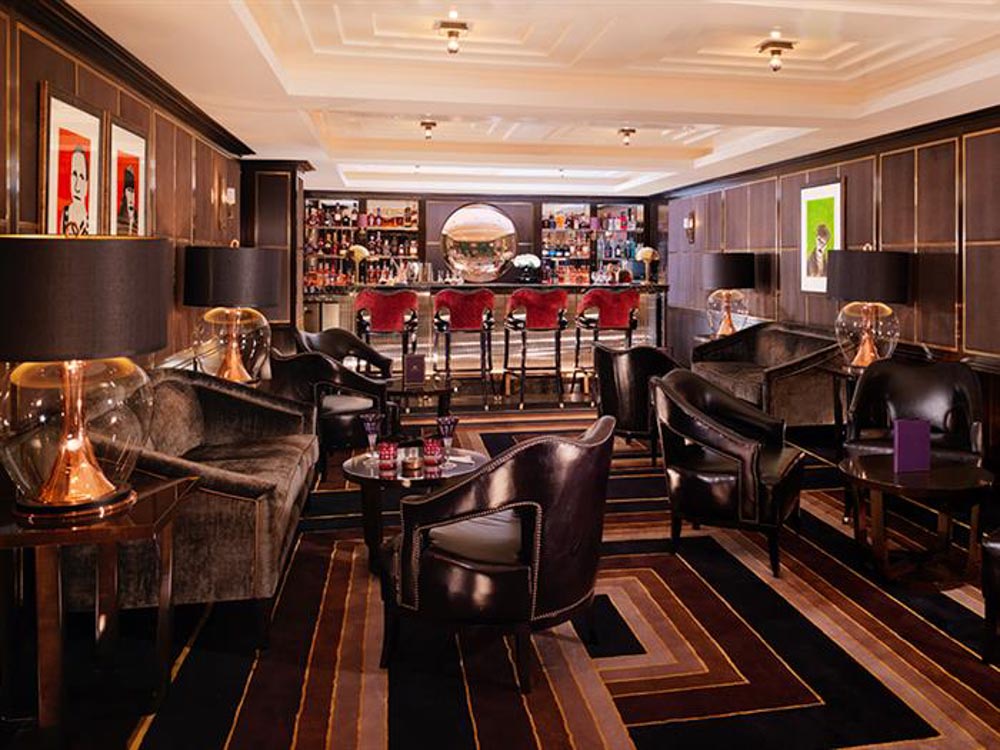 Flemings Hotel is a Mayfair institution and its bar, Manetta's, is as swish and swanky as they come.
With an interior that wouldn't be out of place in an art-deco murder mystery, it's a haven away from the outside world – one in which you can get quietly boozed safe in the knowledge that you're doing so on some of the best cocktails in the city.
This is the place to come when a) nothing but the best will do and b) you're feeling spenny AF.
Hawksmoor Air Street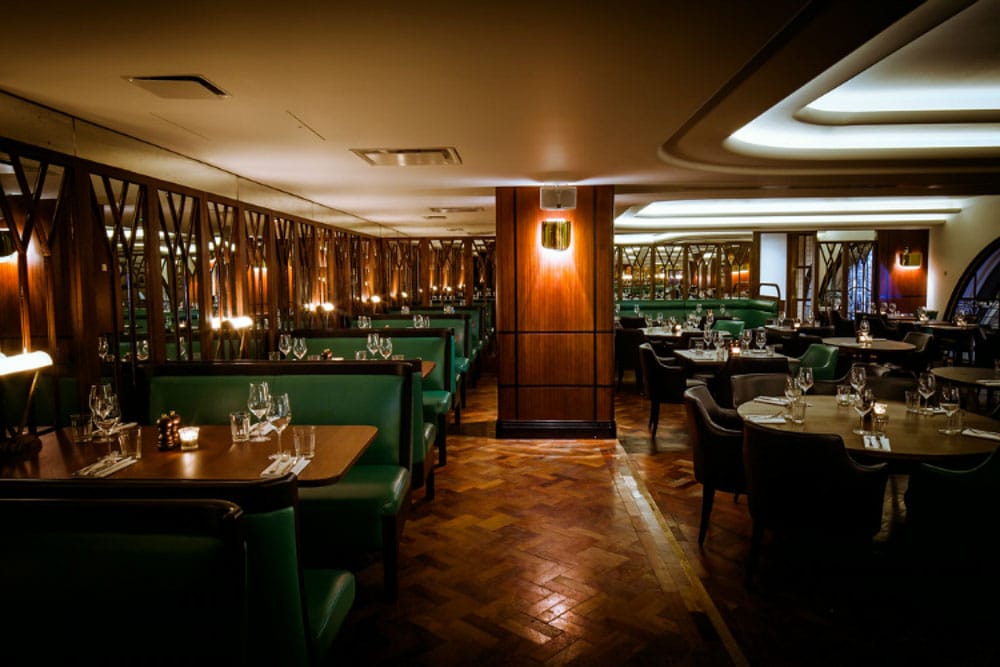 Hawksmoor Air Street might be best known for its juicy steaks, but it is also a fantastic place to pop in for a cheeky drink or two.
I've always loved the emphasis the Hawksmoor folk have put on making sure stellar cocktails sit front and centre on their menu. Let's put it this way, if they didn't serve meals, people would still be talking them up for the cocktail list alone.
My personal fave is the Gathered By The Woods – an all-too-drinkable blend of vodka, amaro and cucumber tonic that bills itself as being almost virtuous. If only that were true.
Sexy Fish Bar
Though the weird name might make it sound a bit like a seedy den of iniquity, Sexy Fish Bar is actually one of Mayfair's swishest late night bars.
Imagine enormous, illuminated fish lanterns hanging over the bar, electrifying colours and bold cocktails, Sexy Fish Bar is in a league of its own, and is a real stand out in the London bar scene.
This place got so much hype when it first opened, but for good reason – the combo of fabulous cocktails and late night DJs is too good to pass up.
Trader Vic's
Looking for a fabulous late-night bar in Mayfair? Head to Trader Vic's.
Trader Vic's is so retro it hurts – and that's exactly why it still continues to pull in the punters more than five decades after it first unveiled its tiki lounge brashness to London's open arms.
Let's face it, we all love a night spent drinking amidst bamboo, ocean objects and straw mats, even if we want to pretend otherwise.
American Bar at the Beaumont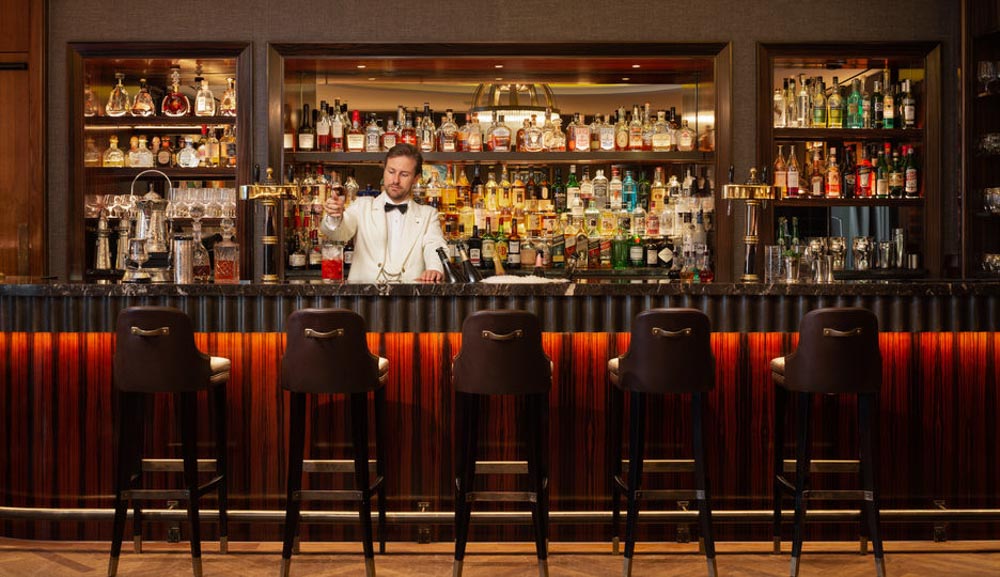 The American Bar at the Beaumont is a Mayfair classic.
Expertly-made cocktails, timeless elegance and a real sense of class – it's not hard to see the appeal of the American Bar. Why rewrite the rule book when the rules are so good?
It's not a night at the American Bar if you don't quaff at least one martini – noone can put their finger on what makes theirs so perfect, but it's universally accepted they're some of the best in town.
The setting is also gorgeous – think lush dark wood-panelling, dim lighting and numerous portraits.
Mayfair Bars: Map
Cool Bars in Mayfair: Practical Tips
Most of the bars in Mayfair are pretty pricey but if you're on a budget – check for happy hour as some of them do have them.
Even without the current crisis, booking ahead is a good idea. At the moment, it's a must.
A lot of the bars do have strict dress codes – don't be surprised if you're turned away if you don't comply.
Many of the areas swankiest bars are in Mayfair's high-end hotels – but they have a surprising amount of atmosphere nonetheless.
Looking for More Mayfair Guides?
Check these out…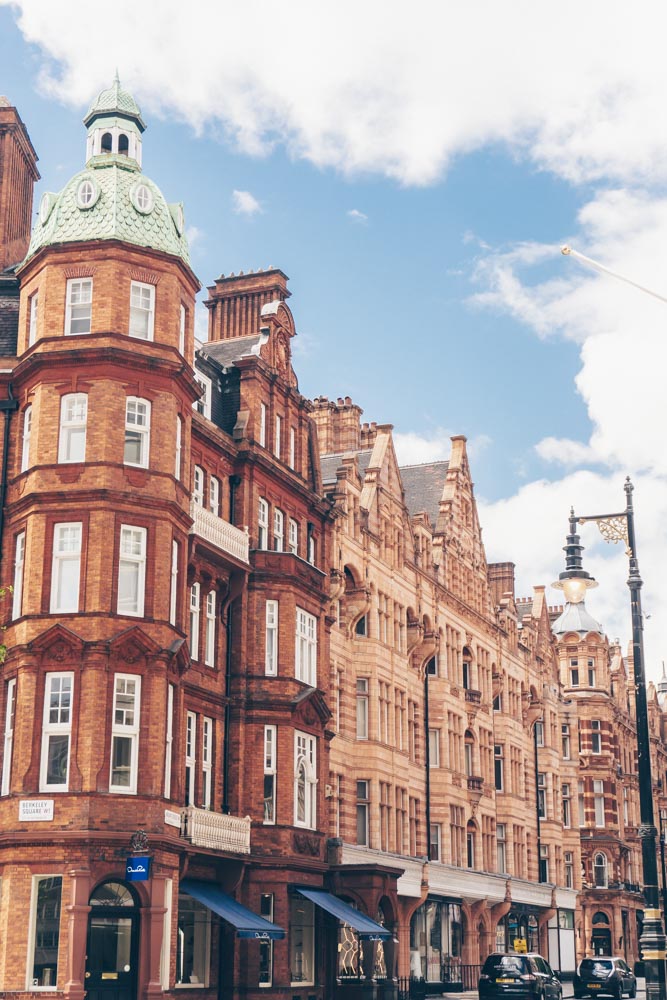 Mayfair Area Guide
Coffee Shops in Mayfair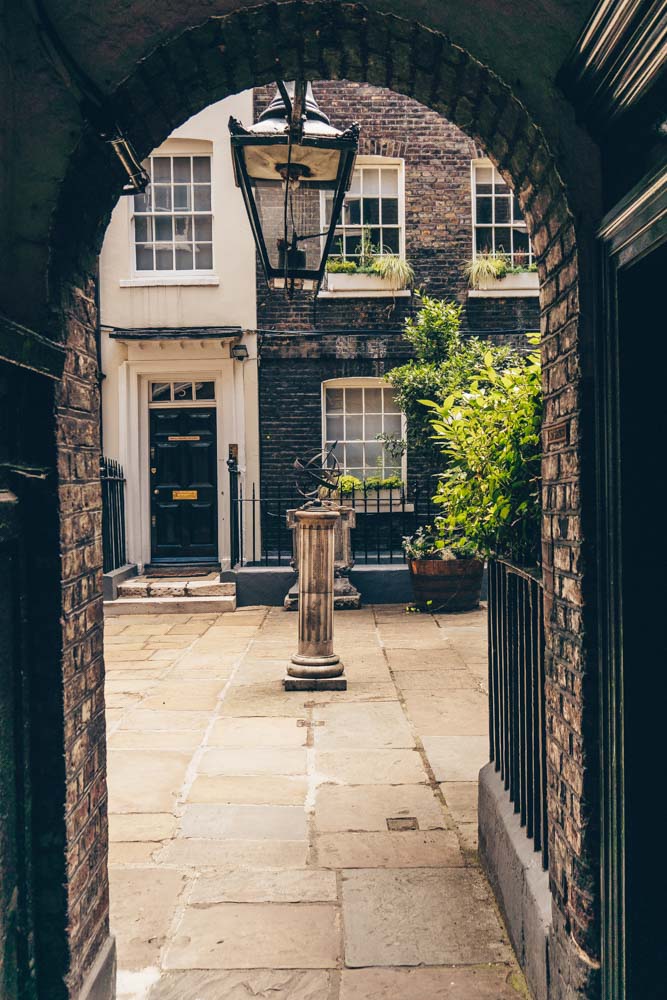 Pickering Place: Mayfair's Hidden Gem