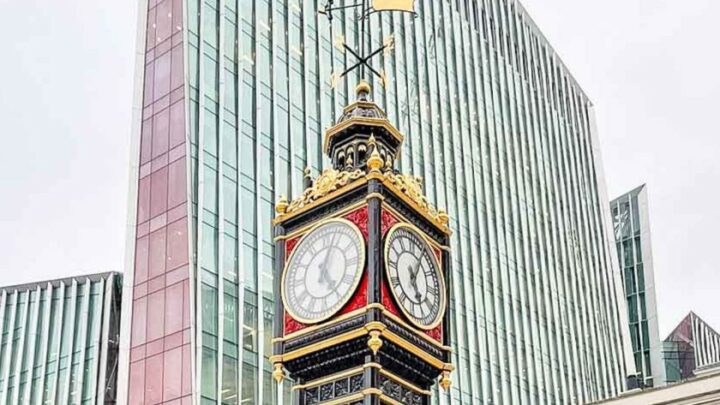 You've probably heard of Big Ben – but have you ever stumbled across Little Ben?
Situated outside Victoria Station, you'll find Big Ben's (admittedly, more gothic) little brother – decorated in black, red, and gold, it has to be said that this clock looks almost as impressive as his big bro.
We have to admit – we'd passed the tower many times before one day we did a double-take and thought to ourselves… hang on… that clock looks a little bit too familiar.
But more importantly: why does the capital need Big Ben and Little Ben? Read on… and all will be revealed about Victoria's answer to its famous big brother located around the corner in Westminster.
The History of Little Ben
Little Ben was built by Gillett & Johnston of Croydon and was first unveiled on the 14th March 1892.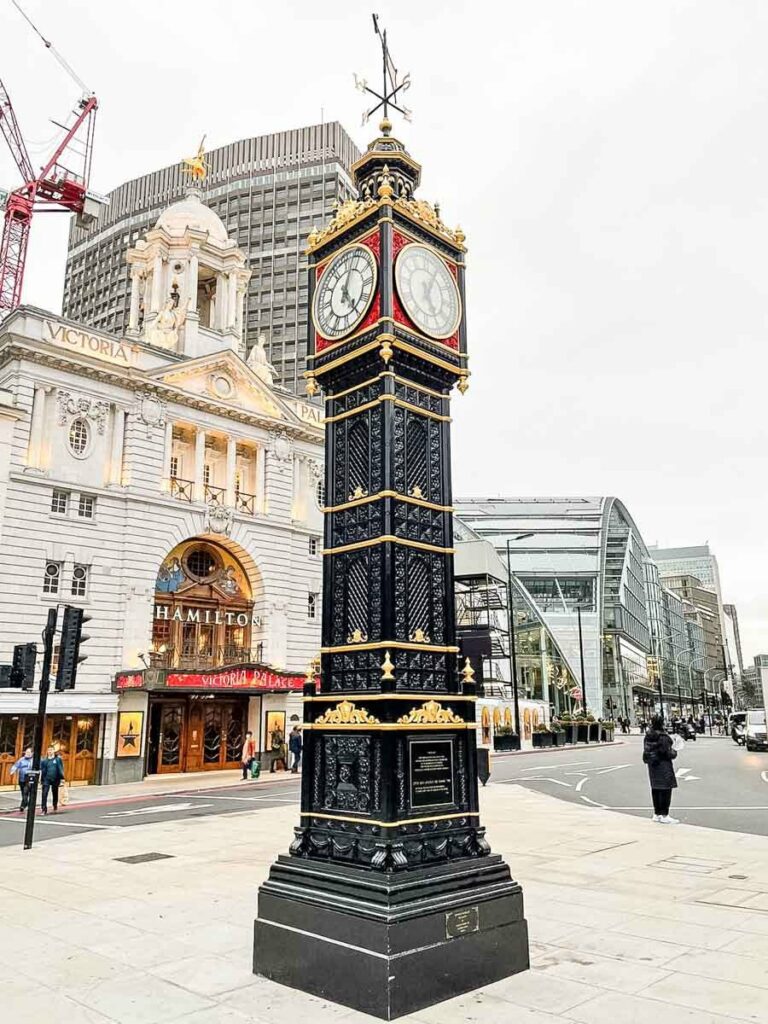 This little Victoria clock was intended to be a complete replica of Big Ben, but, if you look closely, it's not actually too similar.
Although, you'll be surprised to know that the black and gold colour of the Victoria clock today is completely wrong; it was originally three shades of green.
That's not all: Gillett & Johnston were so sure that the design for this clock was going to be a huge hit, and so they registered it as a pattern. Then they sat and waited for the influx of sales and for lots of Little Bens to be dotted around the world. Cute.
In reality, only a few were sold – the most famous being located in the Seychelles.
This replica was called Lorloz and painted silver. It was installed in 1903 in the centre of Victoria (Seychelles' capital) to celebrate Queen Victoria's Diamond Jubilee six years earlier.
But why was Little Ben built? It might seem a little strange, but the clock tower was built because the Vestry of St. George's Hanover-Square declared it a public convenience.
There are two main reasons floating about as to why this clock was commissioned: one being that it was used to hide a ventilation shaft of a nearby public loo (charming), though, the more likely reason is that it was helpful to those running for their trains, as it's in a Big Ben blindspot.
The body of the clock is adorned by a couplet from the poem, Apology for Summer Time and signed "J.W.R.":
My hands you may retard or may advance
my heart beats true for England as for France.
This little rhyme references the fact that the clock was originally intended to be on Daylight Saving Time only – meaning that for the Winter months the time would be showing as an hour fast.
Though, nowadays Big Ben and Little Ben both show the correct time all year round. Phew. No missing trains for us.
Little Ben: Renovation and Re-Erection
It hasn't all been plain sailing for this quirky clock, though. Oh no no no…
Despite Little Ben being first unveiled way back in 1892, the clock tower was temporarily removed in 1964, before being re-erected in 1981 as a symbol of France and Britain's friendship – after a £35,000 restoration, no less.
And, if you're confused about Little Ben's French connection, it's because the clock was a popular spot for French expats to meet up and board the train from Victoria to a boat from Calais at the time.
However, this isn't the only interruption Little Ben has had to its very important service over the years.
In 2012, the clock tower was removed and held in storage whilst London Victoria Station had plenty of upgrades.
The timepiece in the centre of the clock's face also got a little bougie makeover during that time – and the Little Ben clock was eventually put back in its rightful place in 2016.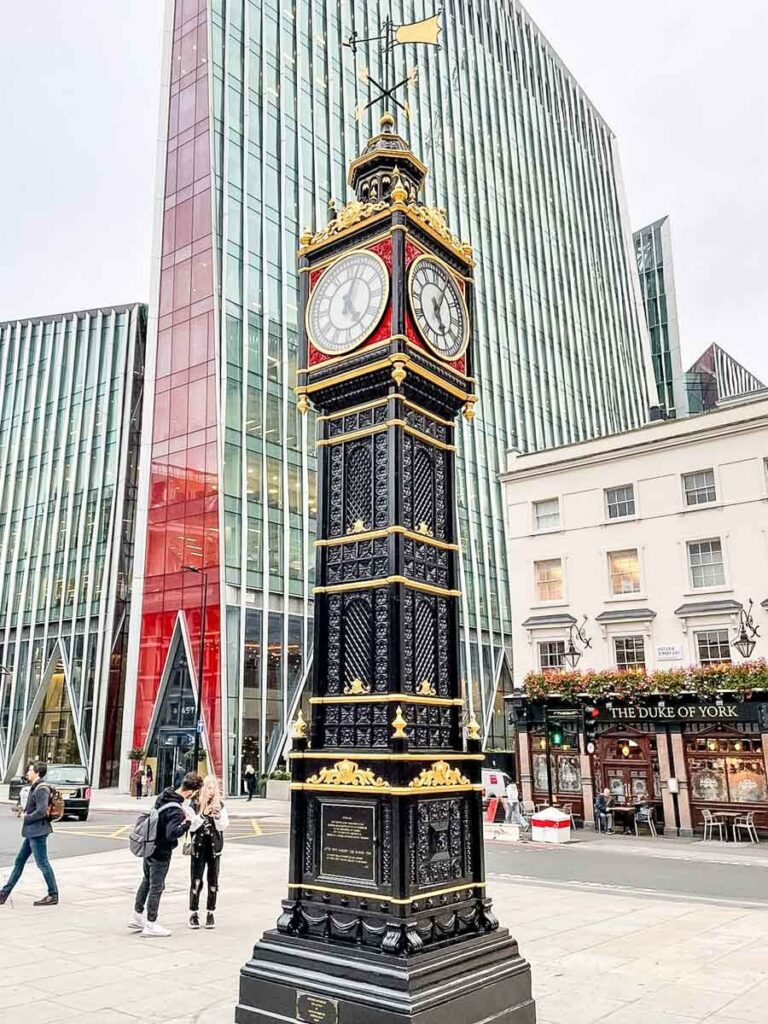 Little Ben, Victoria: Practical Tips and Map
If you want to snap a few photos of Little Ben, avoid rush hour. Not only will you thank yourself for avoiding the hordes of commuters, but you'll also be able to get clearer shots without dishevelled Londoners ruining your photos. You're welcome.
Now You Know About Little Ben.. Discover More Quirky London Guides