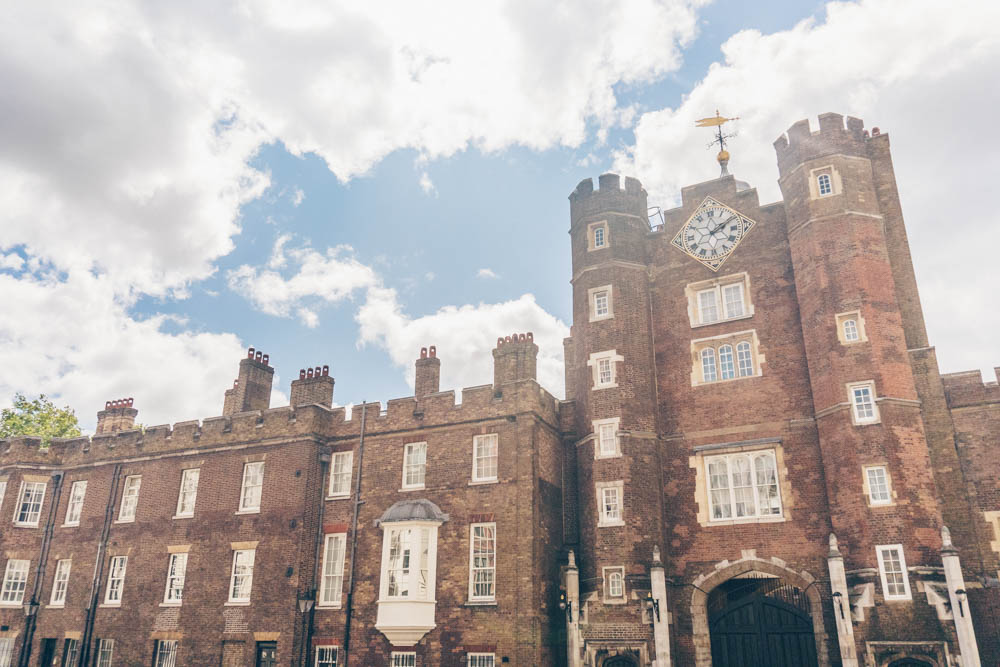 Did you know that just around the corner from the Georgian monstrosity that is Buckingham Palace (IMHO, too blocky, no elegance), there's another palace that not that many people have even heard of?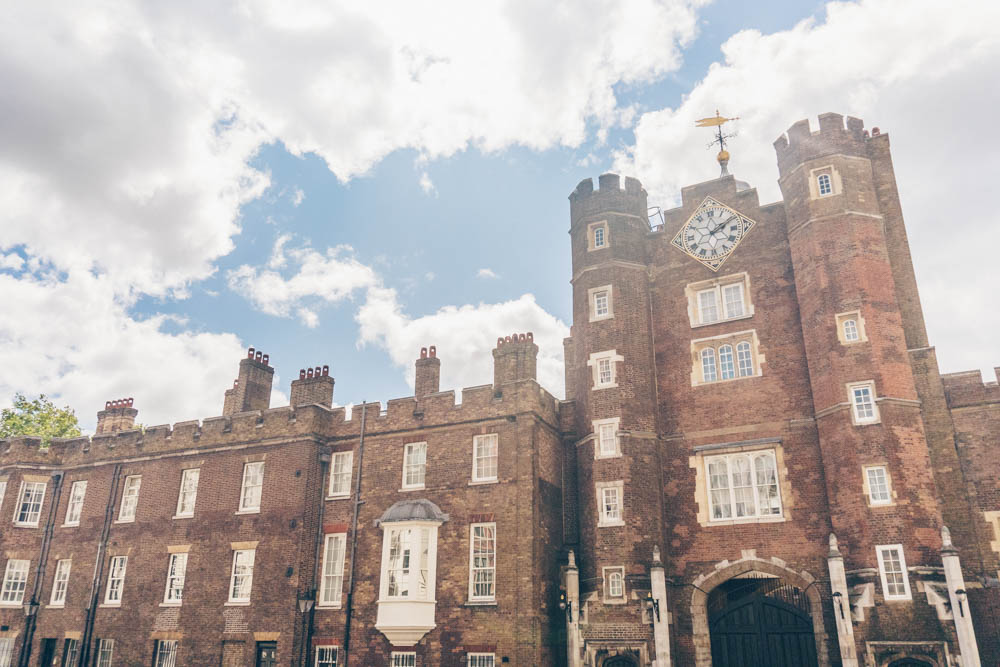 St James's Palace is a royal palace in St James's / Mayfair dating all the way back to the Tudor times. In fact, large parts of the original palace constructed by Henry VIII still survives today.
Built in the 1530s on the site of a leper hospital, St James's Palace was the favoured residence during Henry's marriage to Anne Boleyn and became the senior Royal Palace after the Palace of Whitehall burnt down in 1698.
PS: Looking for more inspiration and ideas? Check out the Unusual London Book.
A Brief History of St James's Palace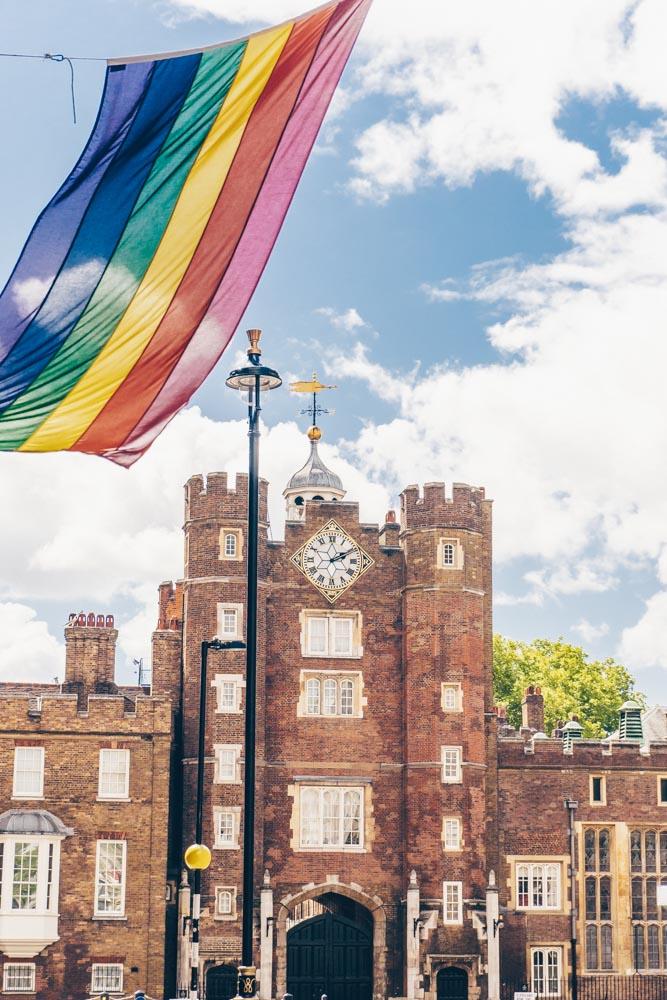 During its early years, Henry used the palace as a refuge from the demands of his time at court. At the zenith of their relationship, he and Anne Boleyn spent a lot of time there, enjoying their life together.
It's not all rosy though: even aside from the fact that Boleyn quickly fell from grace, the palace was associated with a series of unfortunate events including the death of two of Henry's children, the illegitimate Henry Fitzroy, 1st Duke of Richmond and Mary I.
Subsequent royals also made use of the palace, though the associations weren't always pleasant: Elizabeth I spent a lot of time at St James's – most famously awaiting news of the fate of the Spanish Armada after it sailed across The Channel.
Charles I also spent his final night before his execution in the palace. It was restored by his son Charles II, but not before a period in which Oliver Cromwell had turned it into army barracks during the Commonwealth years.
William III and Mary II used the palace as their principal residence but it was demoted to house the mistresses of George I and II, before George III purchased and renovated Buckingham House (to become Buckingham Palace) in the 18th century, a move that was formalised by his granddaughter Victoria I in 1837.
Though St James's position as the primary royal residence is long finished, it has continued to play an important role in royal life throughout the years – today it is the official residence of Princess Anne, Princess Beatrice, and Princess Alexandra.
Why Visit St James's Palace?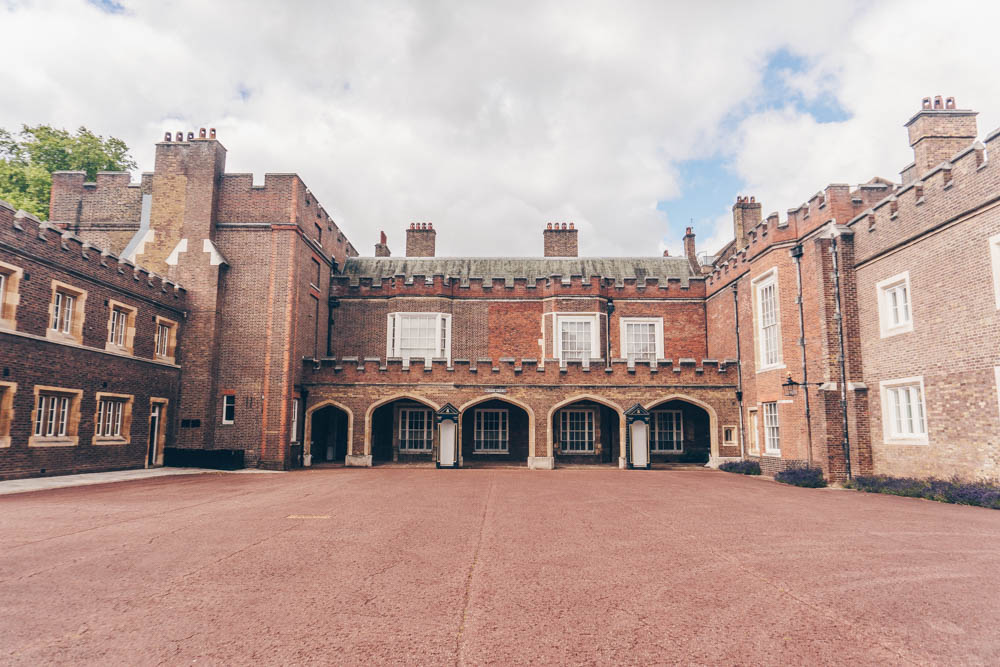 St James's Palace is unusual in that you can still see most of the original Tudor architecture today, though parts of it were rebuilt after a fire at the beginning of the 19th century.
Visiting is also a great chance to spy on the most senior Royal Palace of them all. That sounds pretty epic – even by London standards where our attitude to old stuff is decidedly lax because there's just so much of it.
So why isn't more fuss made over St James's Palace? The answer is pretty simple… because you can't actually go inside.
Unlike Buckers and other royal palaces, St James's Palace generally isn't open to the public (unless you snag an elusive invitation to an event hosted there) … but you can see large parts of the palace buildings without going inside.
Simply walk down The Mall from Buckingham Palace and turn left into St James's and take a wander to look at St James's from all angles.
Visiting the Chapel Royal at St James's Palace
There's an exception to the "no public access" rule for those attending a service at the Chapel Royal, a part of the original Tudor Palace.
You can attend public services in the Chapel Royal at 11.15am on Sundays – except during August and September and the Sundays immediately after Easter and Christmas.
Note: In the winter, the services move to the newer Queen's Chapel, which is adjacent to St James's and designed by Inigo Jones.
St James's Palace: Practical Information and Map
Address: Marlborough Rd, St. James's, London SW1A 1BQ
Looking for More Historical London Guides?
Check these out…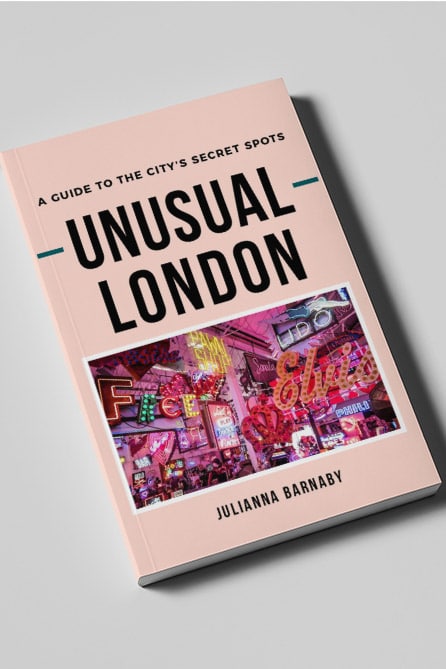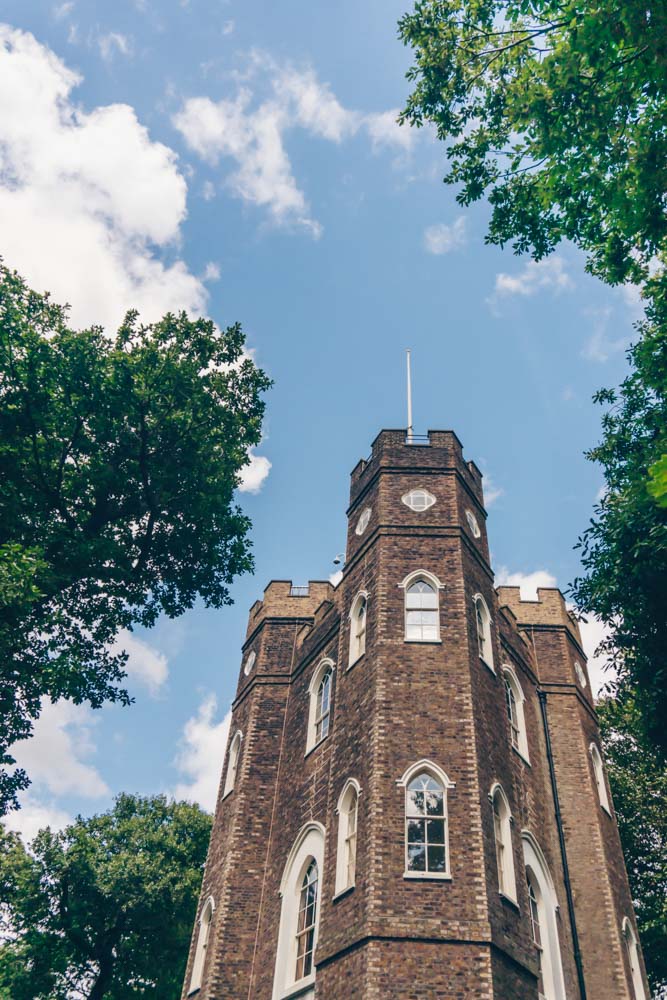 Time to Discover: Severndroog Castle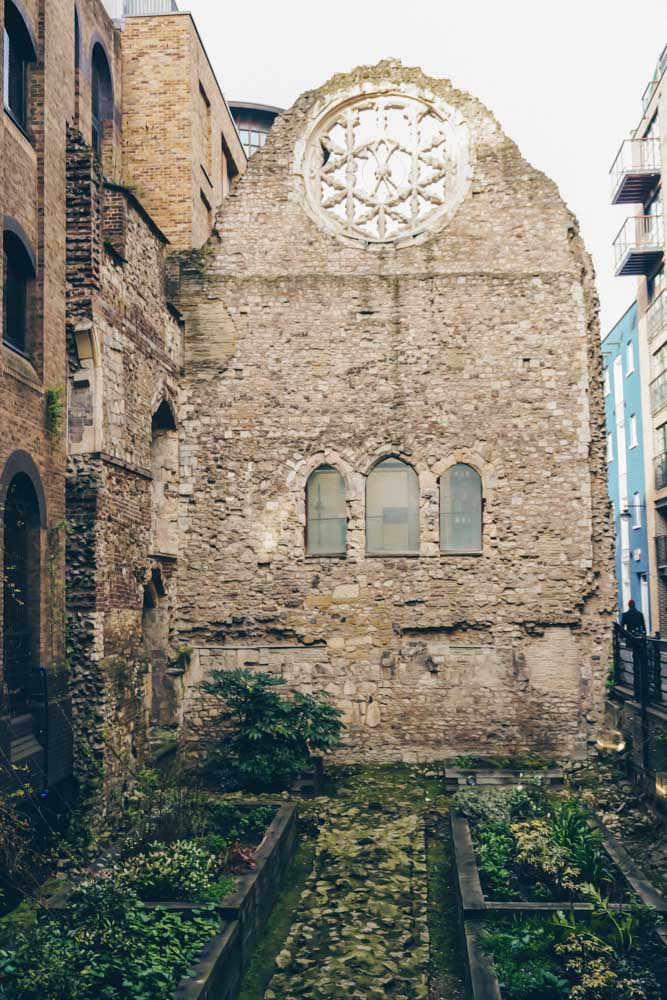 Time to Discover: Winchester Palace