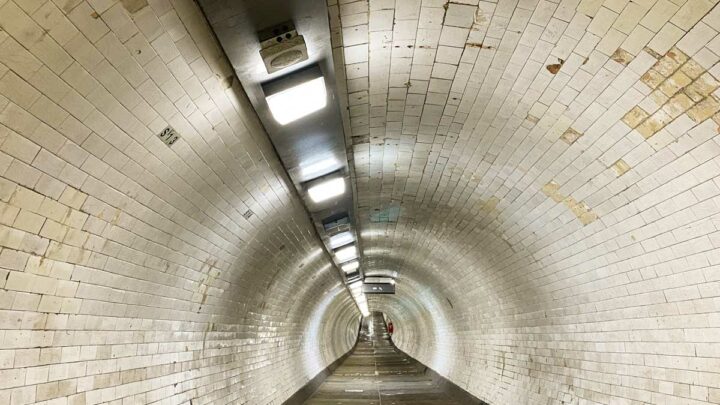 Everyone knows about London's bridges – Tower Bridge, London Bridge… even the controversial Millennium Bridge (which had to close as soon as it opened for some time because it wobbled too much). But did you know about the Greenwich Foot Tunnel?
Deep under the Thames lies a public pathway between the north and south side of the river. Over 4,000 people use this tunnel every day, which adds up to a whopping 1.5 million each year. Pretty crazy right?
Despite this, not many people know the history of when or why the tunnel was built, or about the huge role it played in the lives of those who worked on the docks in the early 20th century.
Allow me to enlighten you.
PS: Looking for More Greenwich Inspo? Check out our video of Greenwich's must-visit spots
What is the Greenwich Foot Tunnel?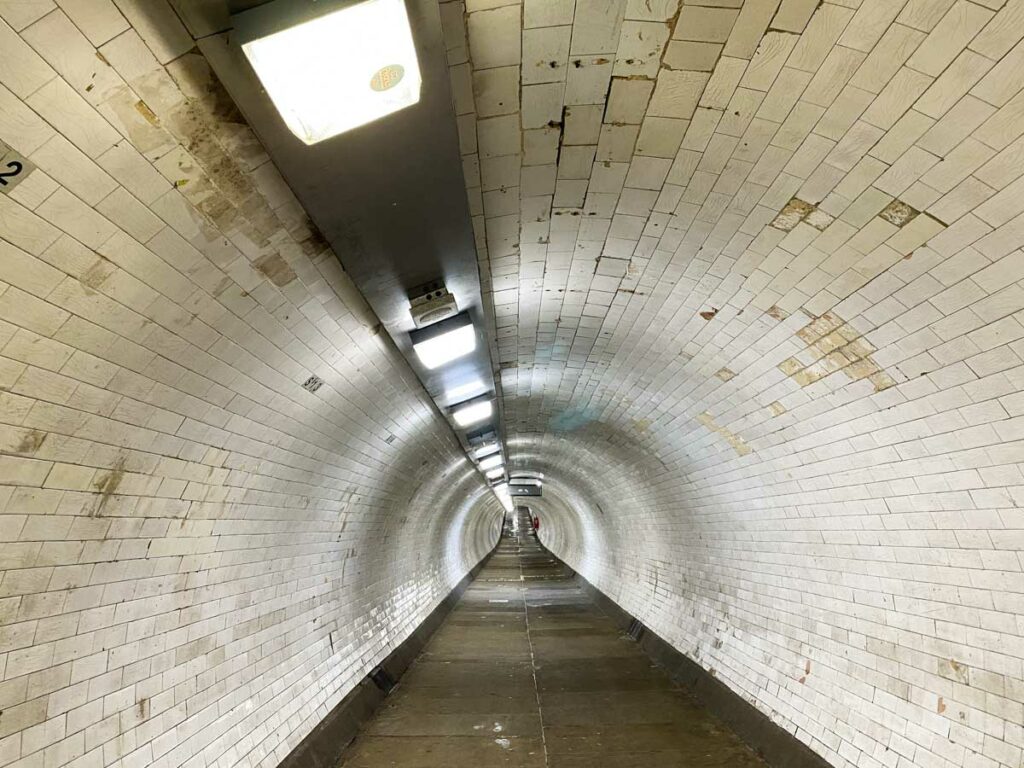 It might not look like much to the untrained eye, but when it opened in 1902, it was one of the city's most impressive engineering achievements – burrowing under the Thames with 370 metres of dead-straight tunnel in line with Sir Alexander Binnie's design.
Originally lined with 200,000 white tiles, sections have been replaced by reinforced steel and concrete after the tunnel sustained bomb damage during the Second World War.
As the chief engineer for London City Council, Sir Alexander Binnie was somewhat of a tunnel connoisseur. In fact, he also designed the first Blackwall Tunnel and Vauxhall Bridge, as well as working with Sir Benjamin Baker to design major parts of London's drainage system.
It only takes around 5 minutes to walk through the Greenwich Foot Tunnel, but it's the experience of seeing Victorian engineering up close that makes it so special (and some people even believe it's haunted). And where else can you say you've walked underneath the Thames?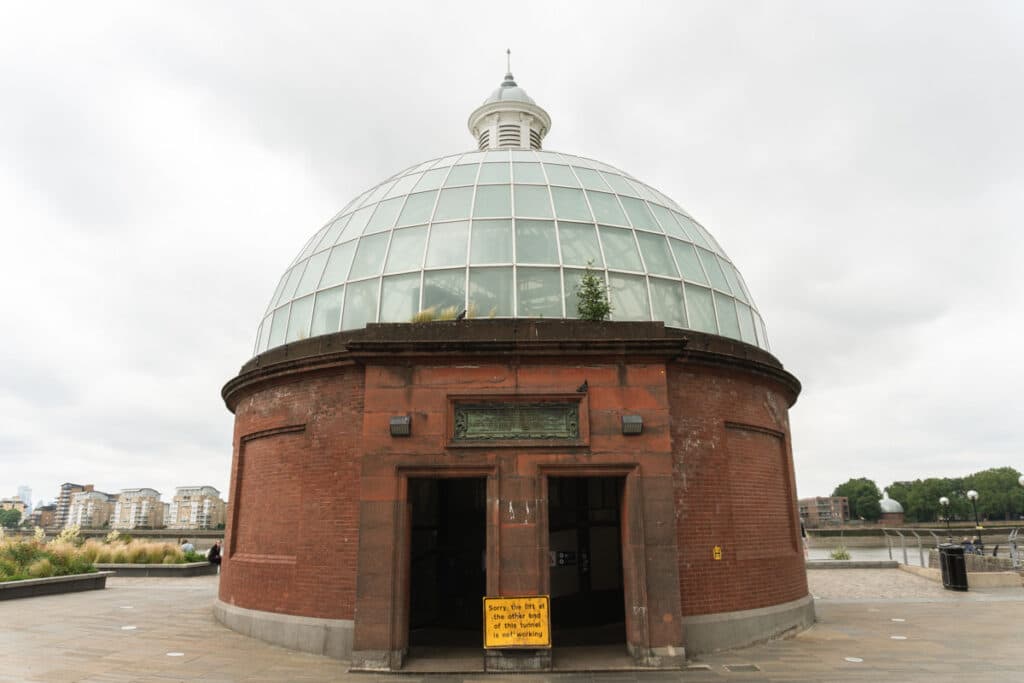 To access the Greenwich Foot Tunnel on either side of the Thames, look out for a red brick building with a green dome on top – there's over 100 steps to reach the depths of the tunnel, or you can find an elevator to the side.
It's completely free to walk through, so take your time appreciating the hard work it took to build (more on that later).
Things to do Nearby
Once you've walked through and fully admired the Greenwich Foot Tunnel, go and make a day of it – there's actually a fair amount to do nearby in the Greenwich area, as well as some brilliant pubs and restaurants to choose between.
The north access point is in the Isle of Dogs area, next to the Island Gardens and Millwall Park – the perfect place to rent a bike or take a stroll through.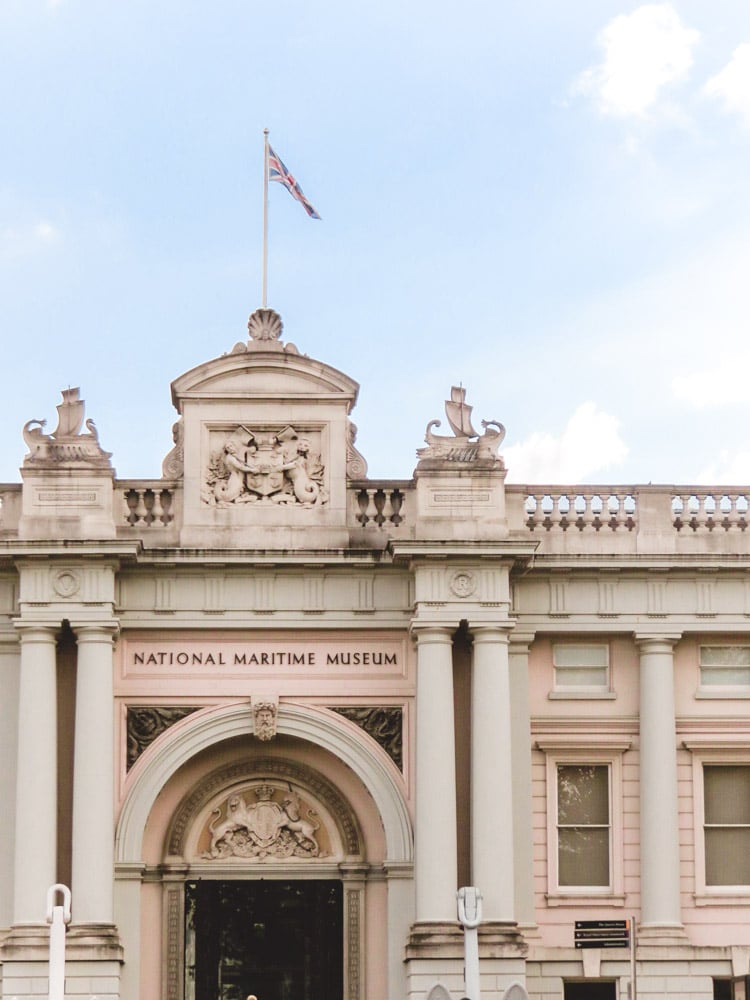 On the south side of the foot tunnel, you've got the historic sailing ship the Cutty Sark and its museum to explore. You can also wander over to the National Maritime Museum and The Old Royal Naval College to learn more about Britain's role at sea. You've probably seen that big beautiful moon being posted everywhere over instagram, you can catch that here too.
History of the Greenwich Foot Tunnel
The tunnel transformed the lives of the Docklands workers who'd previously had to crowd onto a ferry service to make the journey across the river. It's still used by well over a million people each year today.
Council Funding
It was a long time coming, but the foot tunnel at Greenwich was finally built because Will Crooks, a labour politician who held London County Council Bridges Committee, began to campaign for the dockworkers who lived on the southside and risked their life crossing the water on foggy mornings.
Eventually, his campaign gained a lot of traction and it was decided that something needed to be done to protect the workers. Greenwich Foot Tunnel had an important role to play, it was to provide reliable access to the London shipyards and docks on the north of the Thames.
Greenwich Foot Tunnel cost around £127,000 to build – which would be about £15 million in today's money, so it was a pretty big deal at the time. This cost actually included £30,000 (£3 million) in compensation to the London watermen for the issues that they had faced during their service.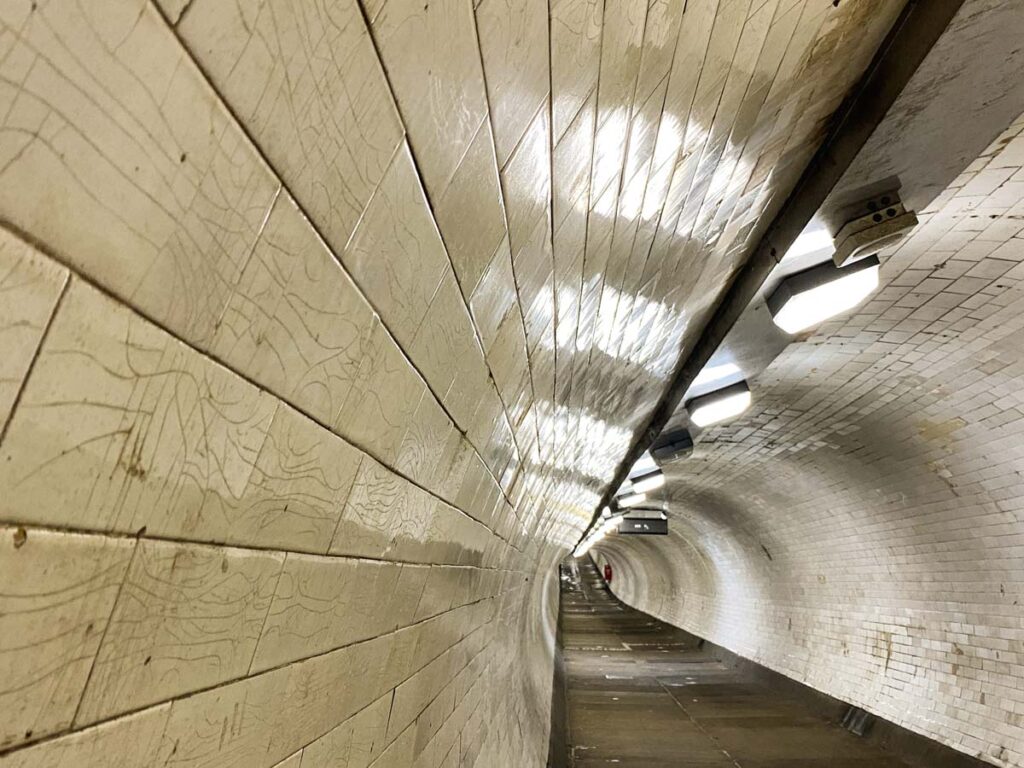 The best part about the tunnel? It was suitable for all kinds of weather, meaning no more life-risking attempts at crossing the water.
Following the success of the Greenwich Foot Tunnel, the Woolwich Foot Tunnel was added a little bit further down the river in 1912 (although, that only cost £84,000 to build) – this tunnel was designed by the brilliantly named Sir Maurice Fitzmaurice. Amazing.
Both of these tunnels were built by the equivalent of the London County Council in an attempt to support a workforce of around 15 people, although many people use them today and they have become a little bit of a tourist attraction.
Building the Tunnel
I know what you're thinking… How did they build the tunnel?
In order to dig Greenwich Foot Tunnel (and the one in Woolwich, for that matter), constructors used a tunnelling shield, which looks something like a huge truck crossed with an underground bunker.
Interestingly enough, the actual excavation of the tunnel was completed by hand. Workers dug tirelessly throughout the day and night, working long shifts to complete the tunnel.
It's thought that they actually managed to dig around 3 metres every day until the bridge was around 370 metres long and sat at around 15 metres deep…. Which, by my calculations, means that it took just under half a year to complete. Not bad considering it was built over 100 years ago.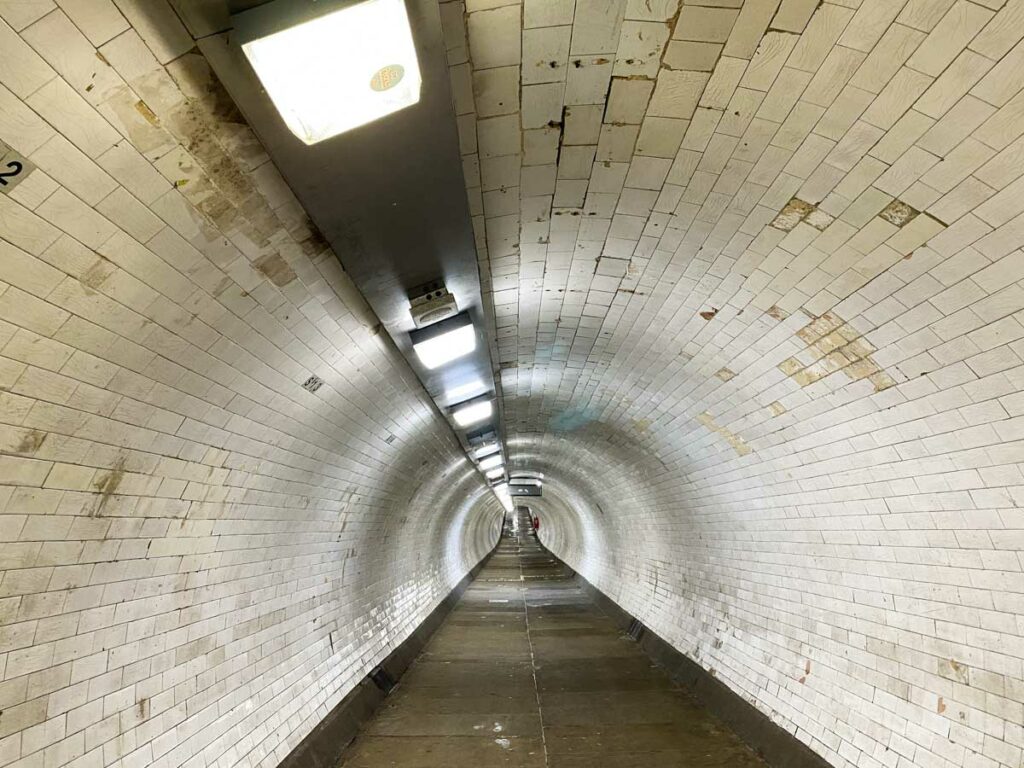 Originally, you could only access the tunnel by a winding staircase, but thankfully, lifts were added in 1904, making it accessible for everyone to walk under the Thames at Greenwich.
Practical Information and Map for Visiting Greenwich Foot Tunnel
If you've got a bike, make sure to dismount as you go through the tunnels, or face the wrath of some very angry pedestrians.
Address
Thames Path (NE Extension), Cubitt Town, London E14 3UX (North Side)
Greenwich Foot Tunnel, Greenwich, London SE10 9HT (South Side)
Opening Times
Lucky for you, the Greenwich Foot Tunnel's opening times are 24 hours, 7 days a week.
Cleaning takes place on the first Tuesday (followed by Wednesday) of each month from 8pm to 10pm – the tunnel remains open during this but it can get a little bit slippy down there.
Looking for More Greenwich Guides?
Check these out…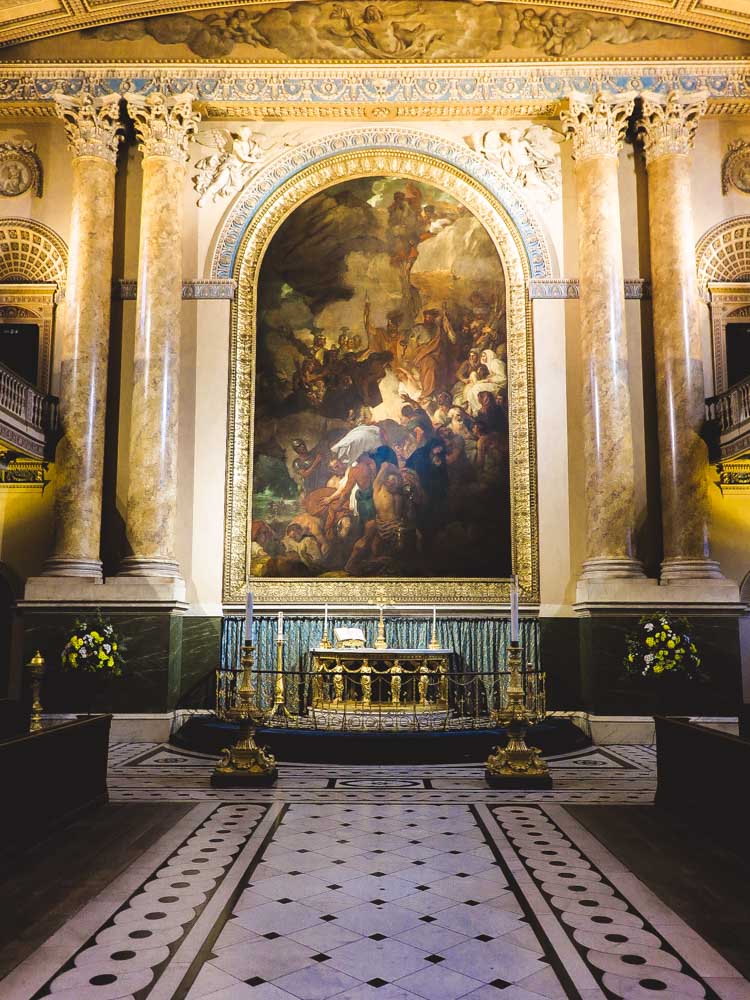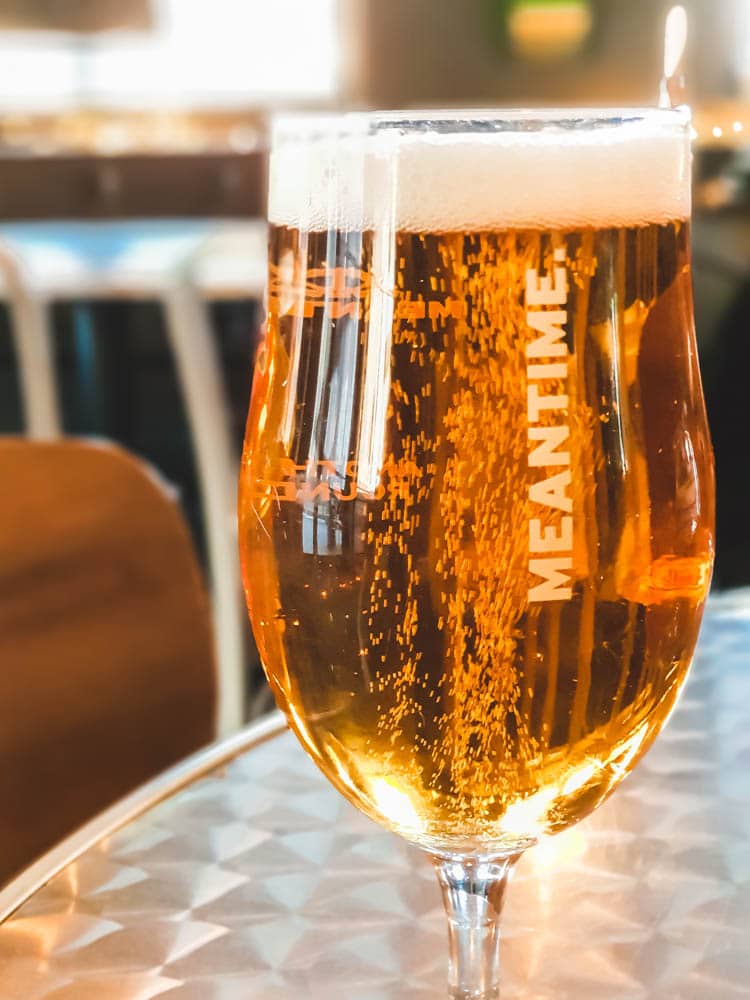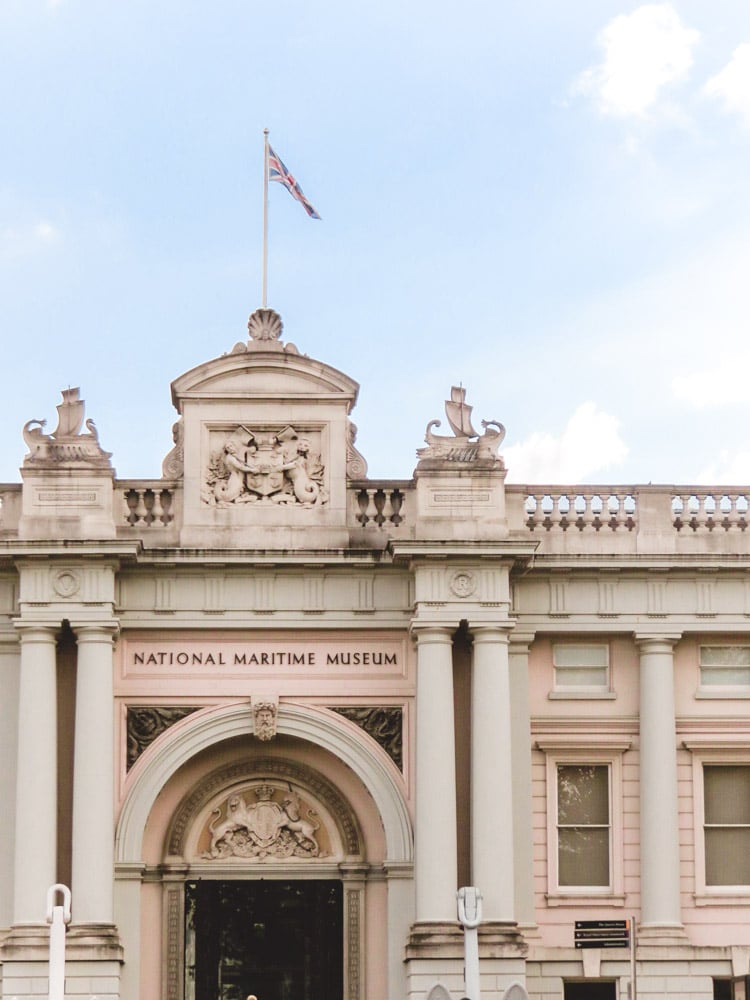 Things to do in Greenwich