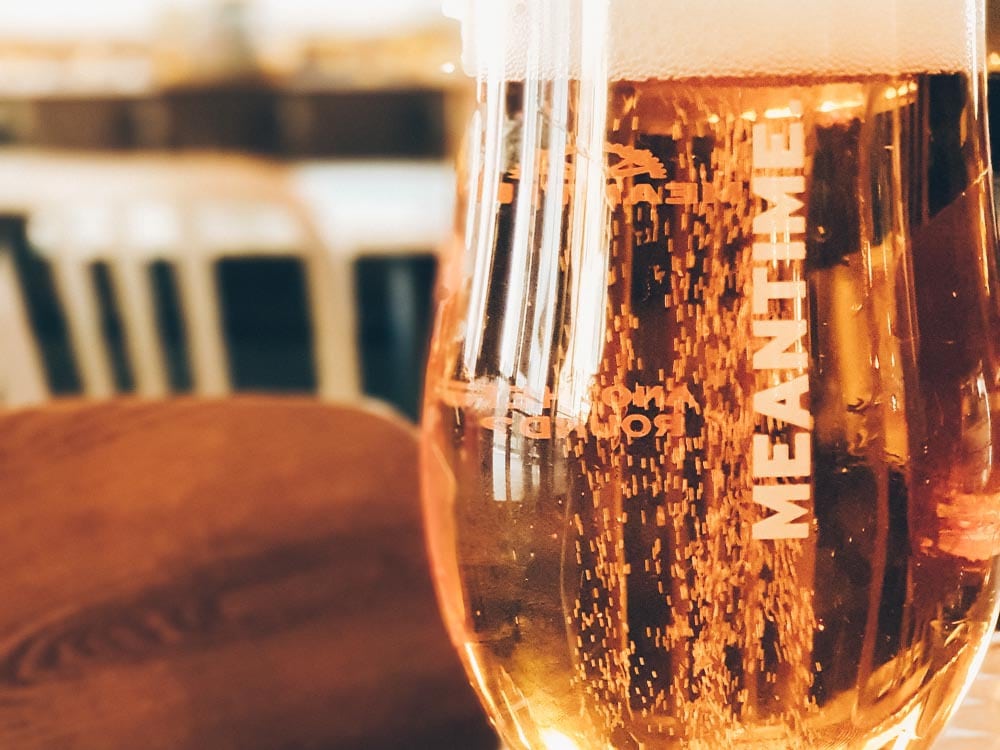 Our guide to the fantastic pubs in Greenwich you should probably sink a pint or two at.
Why are the pubs in Greenwich so great? We can't say for sure. Is it the area's maritime and industrial history? The gentle stream of tourism that constantly brings people to the area? Or do the locals just love a good boozer?
Whatever the reason, the pubs in Greenwich are excellent.
Whether you're looking for a great gastro pub, a trendy art space, or a historical boozer by the water, these are the pubs in Greenwich you should stop by for your next pint.
The Best Pubs in Greenwich
Cutty Sark Tavern
The Cutty Sark Tavern is one of the best pubs in Greenwich if you're looking for a view of the river. The huge, period windows of the bar look across to the water, and if you sit outside you get either a great view of the O2 or of the far shore.
The pub is, of course, named for one of Greenwich's longest-standing attractions, a clipper called The Cutty Sark.
If you're new to Greenwich, here's the lowdown on the famous boat: it was the fastest ship of its time, and is now a museum. Every London child visited the Cutty Sark on a school trip at some point.
You'll be pleased to know there's no ships biscuits on the menu at the Cutty Sark Tavern, though. Instead, there's a menu of good pub food, like fish and chips and sausages and mash, with a few lighter options thrown in, and even multiple vegan dishes!
Of course, you can have that with a rum cocktail if you insist on pretending to be a sailor.
Meantime Tasting Rooms
Home of Meantime beers, this Greenwich brewery offers both tours and a tasting room.
The tasting rooms offer some outdoor seating and plenty of space inside, in a large industrial-style room that borrows US brewery aesthetics. That extends to the menu too – with chicken wings, beer-based sauces, and burgers flying out of the kitchen all day.
The staff at Meantime are great, and will chat to you for as long as you like about the beers on tap, so don't worry if you aren't already an expert!
If you want to learn more, though, why not take a tour of the brewery? A tour and tutored tasting costs £20, which includes the beers you'll be talked through and taste. Pretty good deal really.
Richard I
This Young's pub is a solid Greenwich favourite. And it should be, it has been the local boozer for everyone on and around Royal Hill since 1923!
The Richard I is a good old pub. It has a quaint two-bar setup, but a refurbishment about five years ago means it doesn't have the sad and care-worn vibe of many old-man pubs (hey, we know old-man pubs have their place. But this isn't one).
One of the biggest draws of the Richard I at the moment is its lovely covered, heated beer garden, where you can drink pints and eat decent pub food… without any parts of you falling off due to frostbite and/or exposure to rain.
Davy's Wine Vaults
Okay, so this one is less a Greenwich pub and more a Greenwich wine bar, but we're pretty sure you'll forgive us for that when you hear more.
Davy's Wine Vaults has been watering locals (and probably quite a few sailors from afar, too) since 1870. These days, carefully restored period features are highlighted by carefully balanced decor. It is all, in a word, classy.
With two bars and a terrace, there's plenty of space at Davy's Wine Vaults for events and functions, but it's also a great place to grab a bite and a drink if you're in the area. Along with an extensive wine list, Davy's stock a large number of speciality gins, so remember to check those out when you visit.
Sail Loft
The Sail Loft is certainly one of the biggest pubs in Greenwich, but apart from that, it might not have a lot going for it if it weren't for its location. Honestly, this Fuller's pub would feel sort of soulless, a post-work drinks place at best, if not for its view.
And what a view! The pub is in a new, plate-glass building, so two full walls are made up of windows. As it's on the curve of the river, you get a view of the water and the North bank pretty much wherever you sit.
The Sail Loft is a perfect spot to take visitors, as it's right on the Greenwich tourist trail, with a well-stocked bar, decent food and the aforementioned fantastic views. The pub is also dog friendly, with water bowls and treats always available, so bring four-legged guests along too.
Trafalgar Tavern
One of the best dog-friendly pubs in Greenwich, the Trafalgar Tavern also happens to be a Georgian gem.
This historic pub was once frequented by Charles Dickens, and despite upgrades like a huge roof terrace and more outdoor dining on the jetty, the pub retains an historic air. That's helped along by the paintings, artefacts and collections dotted about the place of course.
Another great option for elevated pub food, the Trafalgar Tavern is a popular spot for eating oysters, buckets of whitebait, and an excellent selection of puddings. The drinks menu is also good, with a selection of craft beers that includes offerings from the excellent Brixton Brewery.
Pelton Arms
Okay, so the Pelton Arms is an old-man pub. If you ignore the pizza menu, anyway.
A beautiful tiled exterior lets you know exactly what you're in for, and inside you'll find the expected (and beloved) old Guinness ads, booze-branded mirrors, rag-tag selection of team photos, dartboard, and open fire.
This is what most Brits think of when they imagine a pub! Except, now with added pizzas. Don't worry though, they serve roasts on a Sunday.
The Gipsy Moth
The Gipsy Moth is a great Greenwich pub housed in a grade-I listed building in a stellar location. If you're drinking al fresco, or sat by the front windows, then you get a great view of the Cutty Sark. You can pass the time watching packs of kids on school trips, and slightly bemused tourists come and go for hours!
The Gypsy Moth is also a great spot for a pub lunch in Greenwich, perfect if you've been exploring the park and the Maritime Museum.
Pub favourites like homemade scotch eggs and excellent roasts are joined on the menu by classier fare, like a Calabrian charcuterie board. That sounds like something for everyone.
The Ashburnham Arms
The Ashburnham Arms is one of the best pubs in Greenwich, but that's partially because it's off the beaten track. Or, off the tourist trail at least.
In fact, tucked into the Ashburn Triangle just off Greenwich High Road in a Victorian brick building surrounded by residential properties, the dog-friendly Ashburnham Arms is the definition of a local boozer.
The garden at the back is a welcome surprise, and the food is great. Does Ossobuco belong on the same menu as a jalapeno cheeseburger? The jury is out on that, but both look pretty good nonetheless.
The Old Brewery
You'd be forgiven for not noticing this Greenwich pub – after all, it is located inside the Royal Naval College. But if you're looking for somewhere fun, buzzy and stylish, then get yourself to The Old Brewery.
Inside, the decor is millennial meets nautical. With a splash of industrial from the old brewing and distilling equipment. Yes, it's a choice. And kind of hard to imagine. But honestly, it's very much Instagram worthy!
The food, too, is old meets new. Summed up well, in fact, by the following bar snack: a lamb, rhubarb and chevil scotch egg, with harissa yoghurt. You see?
Finally, the bar is well-stocked, with a particular focus on gin and gin cocktails. If that's not your thing, though, they have a decent wine list and a fair few craft beers available.
The Old Joinery
The Old Joinery is potentially the coolest pub in Greenwich. This is to be expected of course, as it's housed in an old industrial building (a joinery, in fact), plus it's an events space, home to attached studios, and is regularly used as a filming location.
A huge garden area makes The Old Joinery a great choice for summer drinking, and the venue will soon be open again for gigs, theatre and art exhibitions.
Food-wise, the usual menu is pizzas and burgers, very good ones, with many to choose from, but food trucks and pop-ups also visit from time to time.
The Old Joinery is a fantastic choice of Greenwich pub for a big group when the sun is shining, and if you check what's on during any given weekend you're unlikely to find yourself disappointed.
disappointed.
The Hare and Billet
If you're looking for pubs with food in Greenwich it might be worth stretching your legs across Greenwich Park and heading over to The Hare and Billet.
The place is a textbook definition of a gastropub. Pastel colour schemes, exposed brick and modern touches are drenched in sunlight, as is the extensive floor plan – most of which has been given over to dinner tables.
The food is essentially modern British cooking and elevated pub classics. If you're looking to have a quiet pint in a gloomy historic boozer, you won't find it here. But if some good-quality cooking is what you want you'll have it in spades.
The Coach and Horses
Located just off Greenwich Market, The Coach and Horses is never usually anything less than packed at the weekend and, as such, has a great atmosphere about it. Even off the weekend days, you'll likely find the place one of the busier boozers in this guide.
The pub has been a popular watering hole since 1780 (no joke) and has a nice local feel to it. They show sport which adds to the crowds on match day and do a great menu of seasonal British pub food.
Of that menu, we submit that the best day to eat at The Coach and Horses is a Sunday – the day they lay on a very good roast.
Pubs in Greenwich: Practical Tips
One of the nicest things about exploring these Greenwich pubs is that you can string together a great pub crawl. Starting or finishing at The Cutty Sark will put you on to hit The Trafalgar Tavern, The Gypsy Moth and The Sail Loft – a lovely route that skirts the waterfront and some of Greenwich's top sites.
If you're looking for the historic pubs that Greenwich is known for have The Gypsy Moth, The Pelton Arms and The Coach and Horses on your radar.
Pubs in Greenwich: Map