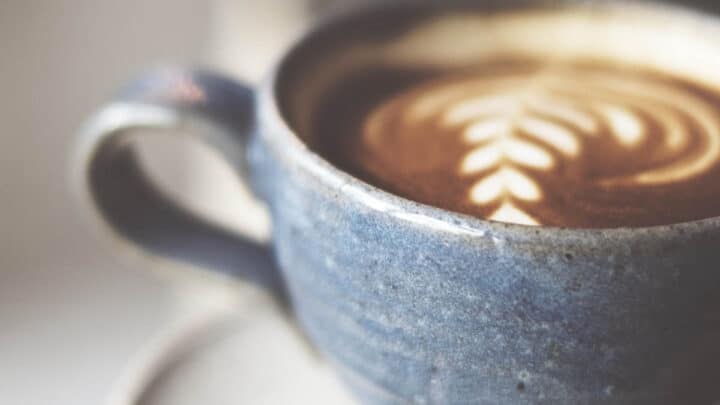 Greenwich is one of my favourite parts of London.
It's full of life, easily accessible from just about anywhere, and packed with fantastic coffee shops and restaurants.
Greenwich is home to one of the best parks in the city, where visitors regularly spend hours enjoying the greenery and incredible views. So, after a morning in the outdoors, what better way to relax than enjoying a delicious coffee in one of Greenwich's best cafes?
Here is a complete guide to the ten best Greenwich coffee shops.
The Royal Teas
Just a stone's throw from the fabulous Greenwich Park is the popular Royal Teas. This cosy spot is the kind of place that invites you to stay for hours, enjoying freshly ground coffee and lovingly homemade food.
The menu offers all the staples you expect from a Greenwich café, but at very reasonable prices. Of course, no brunch here would be complete without tasting one of their unique blends of tea. For something fresh and fruity, try the loose-leaf Japanese Cherry. As well as the eclectic offerings, The Royal Teas have perfected the originals – the earl grey tea and flat white coffee are incredible.
If you can't manage to secure yourself a table at this popular spot, grab one of their prosecco cream teas to take away – the perfect picnic to enjoy overlooking the city.
Black Eye Coffee
Situated just north of the park, Black Eye Coffee has been providing Londoners with their daily caffeine fix for years. It's a favourite among locals, offering delicious pastries but with a clear focus on excellent coffee.
This is a truly independent spot, and the staff are knowledgeable and friendly, always on hand to answer any coffee-related queries.
If you're lucky enough to visit on a summer's day, make the most of their beautiful outdoor terrace. However, tables fill here very quickly, so be prepared for a wait, especially on weekends.
Peyton and Byrne
Ok, so Peyton and Byrne would definitely class themselves as a cake shop rather than a coffee hotspot, but I couldn't write a Greenwich café guide without giving them a mention. Think classic Bakewell tarts and delicious orange polenta cake.
They cleverly add modern twists to classic cakes, served alongside fantastic fresh coffee. The atmosphere is relaxed, and the friendly staff never make you feel rushed whilst mulling over a flat white.
In an abundance of Greenwich coffee shops and cafes, Peyton and Byrne do a great job of standing out from the crowd.
Craft London
If you're looking for something a little more upmarket, then Craft London will be for you.
The top floor of this stunning building is a swanky restaurant and cocktail bar. However, the ground floor is home to a fabulous café (much better than the eatery above, in my opinion) offering some of the best Greenwich coffee.
They're open until 6 pm every day, with a varied menu and warm fresh pastries. Grab the shakshuka and a flat white for one of the best brunches in Greenwich.
The Monsoon Café
Tucked away inside Greenwich market, this small café looks relatively unassuming from the outside. However, it offers some of the best coffee in the area.
Monsoon cafe provides an amazing selection of freshly made cakes each day and has a surprisingly extensive breakfast and brunch menu.
The carrot cake here is some of the best I've ever tasted. So, bag yourself a seat in the window and enjoy a generous slice of cake with a frothy cappuccino, watching the hustle of Greenwich market pass you by.
Red Door
This place is a breath of fresh air.
Red Door is a traditional coffee shop nestled just outside of Greenwich market. It stands out amongst a sea of hipster spots as one of the very few excellent tea rooms in the area.
The furniture is mix-matched, and the staff are friendly. Think China cups and red gingham tablecloths. There's nothing showy about the place – but the standard of their food and coffee suggests they've got plenty to brag about.
Expect great coffee and a range of homemade cakes – including many choices to cater for vegan and gluten-free guests.
Paul Rhodes Bakery
Is there any better smell than freshly baked bread? Absolutely not.
The team at Paul Rhodes specialise in providing baked goods to chefs across the city, and their small yet bustling north Greenwich café affords delicious refreshments after a stroll around the park. If you've eaten in any of the top restaurants in London, it's likely you've already tried a sample of this bakery's magnificent offerings.
Their sweet and savoury selections are equally as delectable, with a range that spans from chocolate doughnuts to Mediterranean flatbread.
I recommend a flat white and warm croissant as the perfect on the go breakfast. If you can, grab one of their speciality loaves to go, truly phenomenal!
River Gardens Café
You can expect two things from this wonderful spot in Greenwich: fantastic views and delicious coffee.
Riverside Gardens is situated right on the Thames, with a magnificent view over the river into Canary Wharf. Of course, you'll be paying a slight premium for the luxury, but it's completely worth it, in my opinion.
The bare brick walls and polished herringbone floors manage to create a rustic and cosy atmosphere in this large open space.
The staff here are coffee magicians. They clearly love their craft and pour every coffee with the same attention to detail, regardless of whether you're sitting in to enjoy the view, or taking it on a stroll along the Thames.
Amar Coffee
Coffee shops don't get much smaller than a telephone box situated just south of the Thames.
The duo who run Amar makes their passion for the product abundantly clear. They now have three telephone boxes across the city, serving their incredible coffee to the locals.
The co-founders met in Colombia in 2017, and have since worked tirelessly to bring a product to the UK that stands out in a saturated market. London is packed with small businesses trying to make it, and by focusing solely on their excellent product, Amar has succeeded.
Greenwich Grind
Ok, I know. You've seen this place on Instagram. Bleached white walls and pink neon signs, it was always going to be popular amongst those of us who love to snap a photo.
There are seven Grind locations across London, serving everything from early coffees to late-night cocktails – but don't let this put you off.
I'm pleased to say that Grind lives up to the hype – the breakfast here is exquisite. Buttermilk pancakes are a personal highlight, with the Açai bowl being a close runner up.
Grind also sells whole bean and ground coffee to take away and enjoy at home. Amazingly, if you spend more than £25 on food and drinks, you can purchase a tin for just £5. So, whilst you might not be able to replicate the glamorous atmosphere at home, at least you can enjoy the amazing coffee.
Greenwich Cafe Guide: Map
Looking for More Greenwich Guides?
Check these out…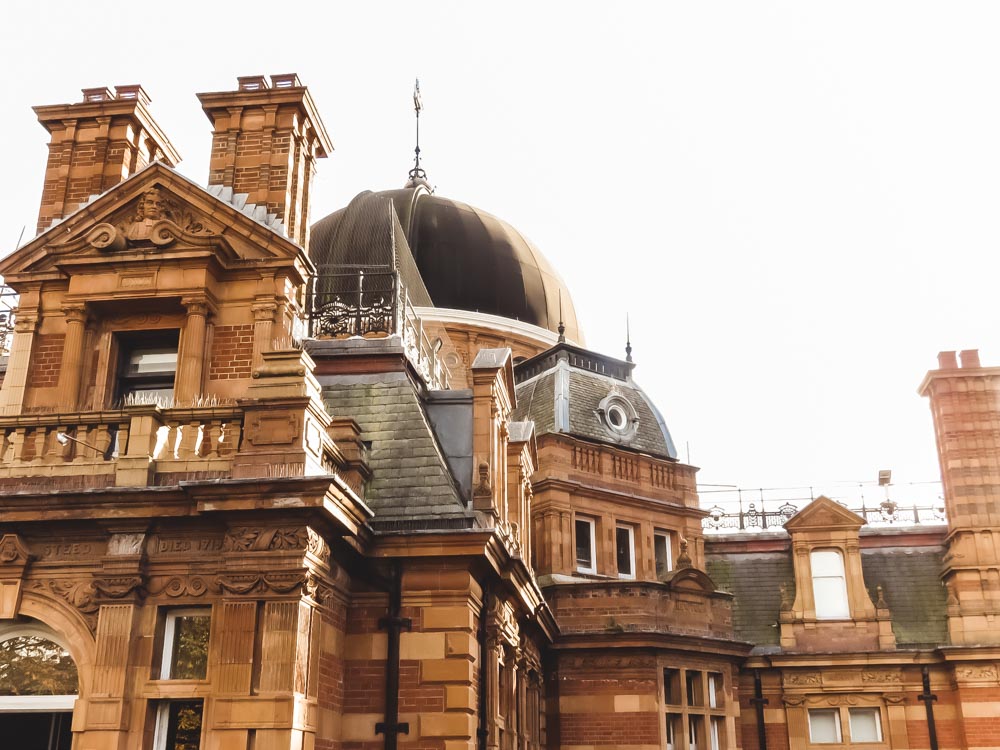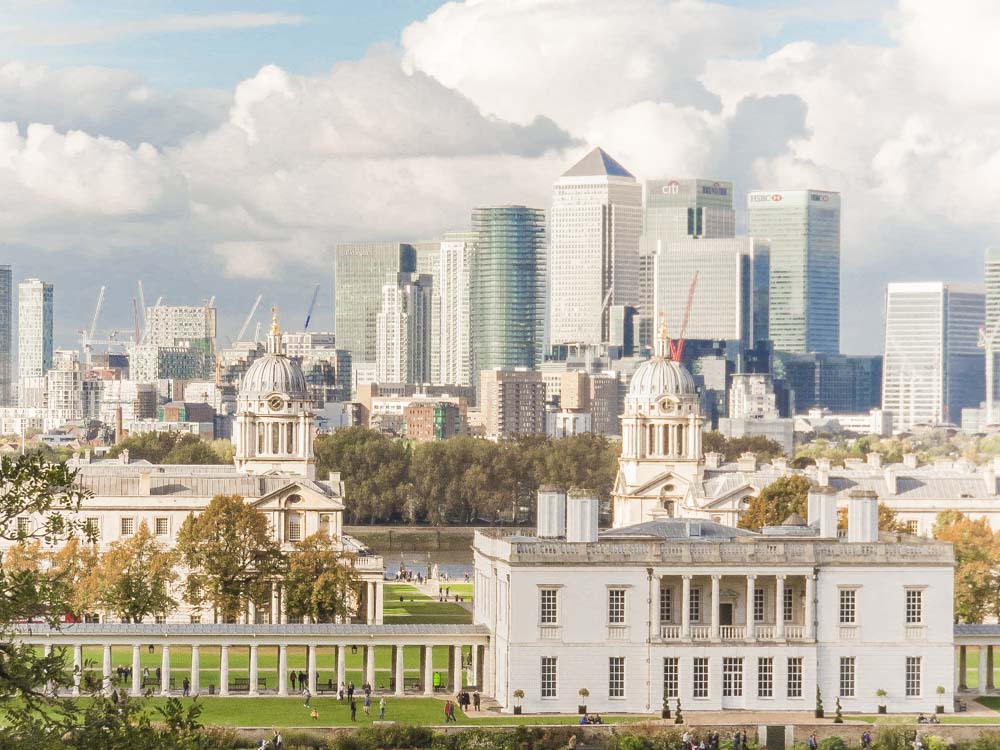 Things to do in Greenwich