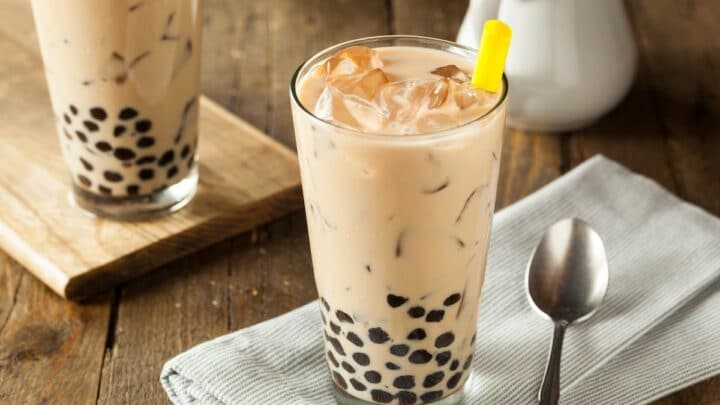 Looking for the top bubble tea spots in London? We've got you covered – the best boba the city has to offer.
In the last few years, bubble tea (also known as boba) has taken the world by storm, and it's safe to say that this tasty drink from Asia has found its way into the heart of many Londoners.
Countless shops now serve this deliciously addictive drink. But, with so many places claiming to offer the best bubble tea in London, narrowing down the best spots can be challenging.
Luckily you don't have to – this guide will take you through the best boba tea in London.
Where to Find the Best Bubble Tea in London
Cuppacha Chinatown
Chinatown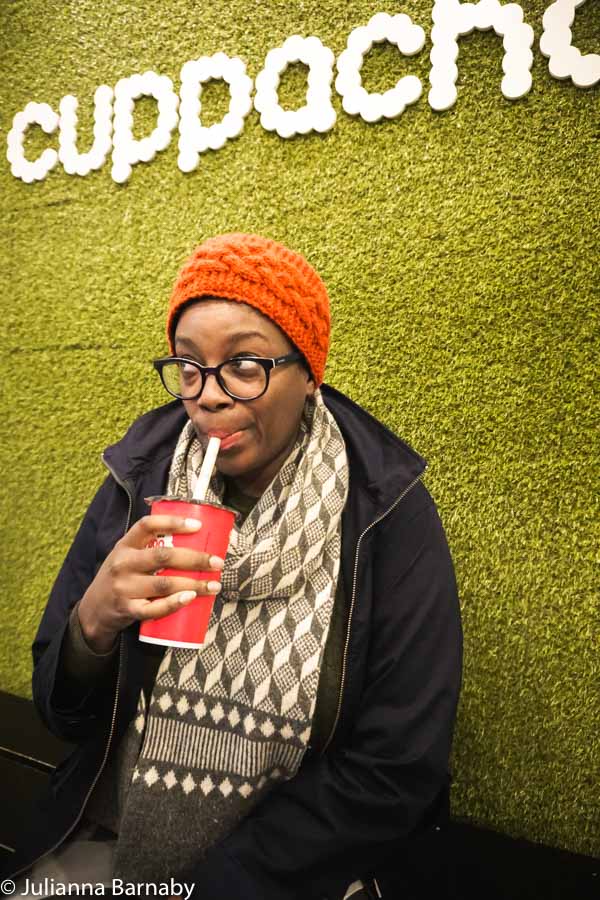 Without a doubt, you'll find some of the best bubble tea in Chinatown at Cuppacha. You'll find everything from milk teas to fruit teas and textured juices here.
If you're new to bubble tea, stick with a classic like the Cuppacha milk tea. What's great about Cuppacha is you can order your tea online, customise your order and simply pick it up – no need for panic ordering at the till.
It's our top spot for the tastiest bubble tea Chinatown boasts.
Bubbleology
Various locations
Bubbleology is easily one of the best bubble tea bars in London – especially if you're a newbie looking to dip your toes in the boba world. They only use 100% organic tea leaves and are one of the few tea bars certified by the Soil Association.
Their drinks menu features milk teas, fruit teas, and "fruit fizz." Each drink comes with tapioca, although we recommend sticking with a classic fruit tea and opting for your popping boba of choice.
It's also one of the few places that serve alcoholic bubble tea in London – their alcoholic boba beverages include classics like a Pina Colada.
Xing Fu Tang
Soho
For the best Taiwanese bubble tea in London, check out Xing Fu Tang. In English, Xing Fu Tang means "pure happiness store," and there couldn't be a better way to describe their drinks – this cafe boasts some of the best boba tea in Chinatown.
Xing Fu Tang hails from Taiwan and uses age-old techniques to create the perfect bubble tea. One of these methods includes stir-frying brown sugar in a wok by hand for their tea.
For the most authentic bubble tea London has to offer, try their signature Brown Sugar Boba Milk made from tapioca pearls, caramelised brown sugar, and organic creamy milk foam.
Coco Fresh Tea & Juice
Various locations
Coco Fresh Tea & Juice is one of the biggest bubble tea franchises in the world. The brand originates from a small town in Taiwan, though today it has over 4500 stores around the globe, including London.
If you're looking for some of the finest bubble tea in central London, you'll love this adorable cafe. They have got one of the most extensive bubble tea menus in London. You'll find Yakult, fresh milk, and seasonal tea variants.
To keep it simple, try their Roast Tea Boba which has a smoky flavour paired beautifully with tapioca pearls and milk.
Biju Bubble Tea Room
Various locations
There's no better place to grab a bubble tea in Soho, London, than at Biju Tea Room. Why? Well, for starters, Biju is one of the OG bubble tea shops in London and has helped shape the boba tea scene into what it is today.
If you enjoy Matcha flavoured things, this is the place to be. You can enjoy a Matcha Latte or Matcha Caramel Latte. Matcha tea has many health benefits, but if it isn't your thing, they've got an amazing menu with tons of alternative options.
For cool things to do in Soho, visit Biju with your mates or by yourself.
Happy Lemon
Chinatown
For the best bubble tea in Chinatown, London, make your way to Happy Lemon. It's another global franchise with stores across the world, though their menu includes teas, lemon milk tea, cream crown milk tea, and plenty more.
Their menu also includes speciality drinks like a Red Bean Matcha Latte. For something to snack on, they serve mini-cheesecakes that are to die for.
MooBoo
Various locations
Mooboo is a UK-based bubble tea joint and according to them, they have the best boba in London – although their competitors might beg to differ.
Whether they do or not, they certainly are one of the top bubble tea cafes in London. With over 1000 flavour combinations, the possibilities to create the perfect boba are endless.
Another thing that makes them great is their "Click & Collect" option, meaning you can order your boba in advance and skip the queue.
Bubble Majik
Ealing Broadway
Bubble Majik is one of the coolest places for a boba. For some great bubble tea near London Bridge, check them out. They are extremely passionate about what they do and aim to bring a smile to all their customers' faces.
You can choose a drink from their standard menu like bubble iced coffee, milk teas, or fresh ice tea. If you're feeling more adventurous, you can customise your drink – we recommend adding popping bubbles.
Yunique Tea
Little Newport Street
Yunique Tea is one of the cutest bubble tea spots. If you're an Oreo lover, this is one of the best places to get an Oreo Bubble Milk Tea in London.
Their menu features a range of fruity teas, with their top-sellers including watermelon and lychee and a refreshing passion fruit tea. Although, you won't go too far wrong with their Brown Sugar Bubble Tea option either.
Ding Tea
New Malden, Angel
With stores across the UK, Ding Tea is another home to some of the most game-changing boba tea London has ever seen (or tasted).
Unlike other bubble tea cafes that focus on providing a wider range of tea options, they focus on tapioca pearls, golden pearls, and other toppings, which really makes an impact on the taste of their teas.
But that doesn't mean that their menu is meagre. You'll still find a range of great-tasting teas to tickle your tastebuds. If you're new to boba, opt for the chocolate milk tea – it tastes more like a milkshake and is absolutely delicious.
Truedan
Bloomsbury
Hailing from Taiwan but making its home in the Brunswick Centre, is Truedan. They do some pretty great tea but probably the best thing about this place is the option for black sugar boba – a type of bubble that's made demerara sugar for an added touch of sweetness.
There's no where to sit in store and enjoy that tea. Instead all you'll find is a big mural of a Taiwanese street market and a few snacks in baskets to fill the little shop.
Have a go at some of the snacks if you're hungry. They aren't the sort of thing you'd recognize from any English tea shop but the Asian biscuits and cakes would be more than welcome in our cupboards.
Nuttea
Soho
So you want to try milk tea but you're off the dairy. Fear not. We have an alternative for you. At Nuttea they don't use cow juice in their teas. Instead they make them with nut milk.
What's that? Well it's a bit like almond milk, but with a wider variety of nuts. The "mylk" as they call it contains a mix of the milk of macadamia, walnut, hazelnut, almond and cashew.
This is then blended into a delicious milk alternative and poured over the tea bases you'd want from a good boba shop: Jasmine and oolong are both on the menu alongside four seasons and a surprise appearance from Earl Grey.
Dragon Cat Cafe
Hammersmith, Chinatown
Another great option to taste some legit bubble tea is the Dragon Cat Cafe. You can pick up a cup from either Chinatown or Hammersmith. The Chinatown location often has big queues, but don't let that put you off. They move fast at what's at the end is worth hanging around for.
The tea they make is true to the flavours you might taste in the street markets of taiwan. That's because they don't sweeten their products too much which gives plenty of space for the tea flavours to come through.
They also make some great wheelcakes – a type of Taiwanese cake that goes very well with a cup of tea. These are made fresh everyday and we advise you to get one, or maybe two.
Practical Tips for Drinking at London's Best Bubble Tea Spots
If you visit a more authentic bubble tea spot, you'll likely automatically be served tapioca. These are black chewy bubbles and have an acquired taste. First timers should try popping bubbles instead – there's a variety of flavours.
The two main types of bubble tea are fruit tea and milk tea – if you're trying your first bubble tea, opt for a fruity flavour. If in doubt, Bubbleology is a great starting spot for those new to boba.
Boba & Bubble Tea in London: Map
Looking for More London Food and Drink Guides?