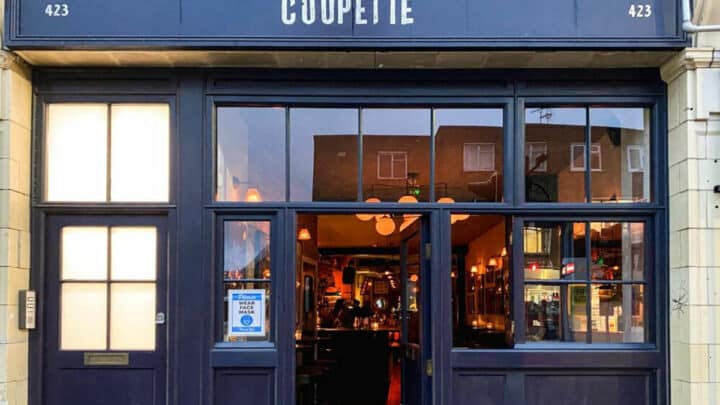 Ready to explore the best bars in East London? From London's very own vineyard to cool late-night hangouts, don't miss these spots.
East London is the place to go if you're looking for fun bars, cute wine bars or anything that involves drinking… and that's even more true when the weekend rolls round.
Still. Choosing which one to spend your hard earned pennies in is no easy task. Don't sweat – we've picked the best east London bars you should be drinking in right now.
The Best Bars in East London
Seed Library
Shoreditch
££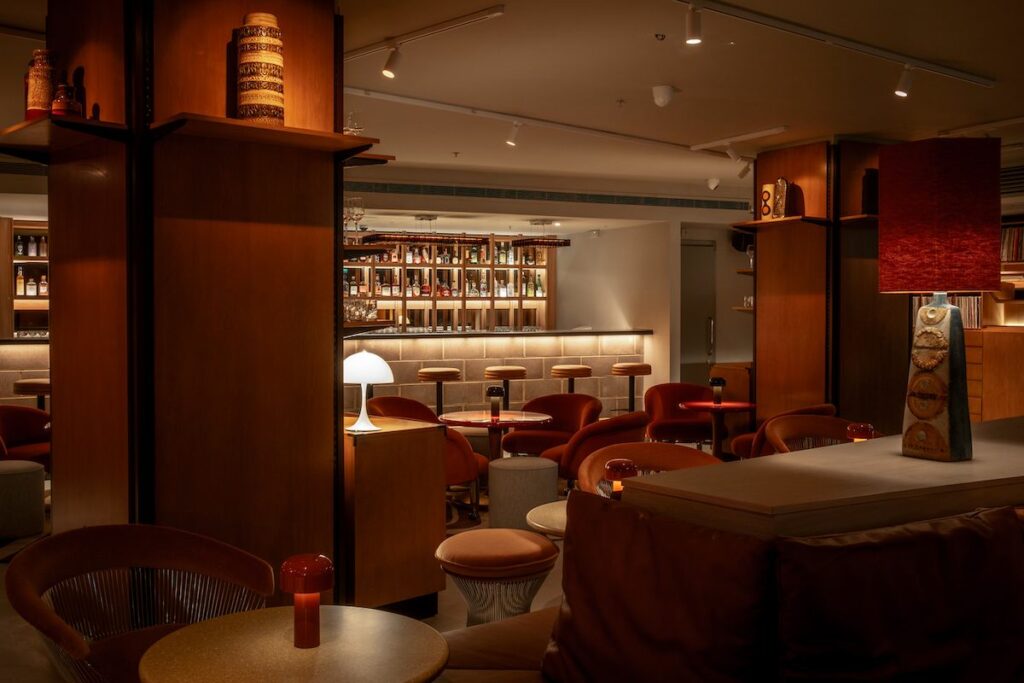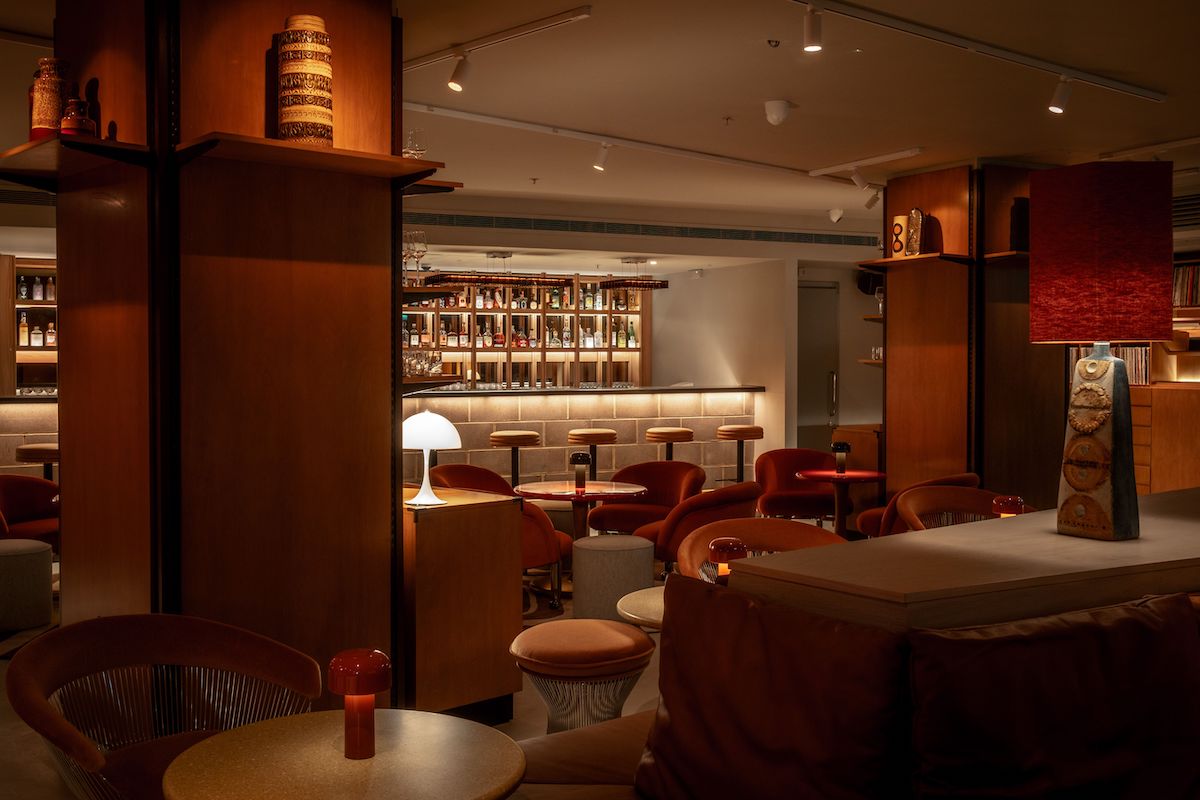 Seed Library is a very laid back cocktail bar in the heart of Shoreditch where you can enjoy a cocktail or selection of beer and wines.
The focus is on stripped back analogue drinks, embracing natural variance and a maker's touch. You'll find it in their music, stylings and drinks.
Seed Library truly does outstanding cocktails in East London, it's got a funky speakeasy feel when you go downstairs and the space is absolutely beautiful. We recommend trying their old fashion, as far as East London cocktails go – this is the top.
Read Next: Seed Library – The Full Lowdown
Renegade Urban Winery
Bethnal Green
££
Renegade Urban Winery is a cutting edge urban winery base in Bethnal Green.
Founded in 2016, they buy only the top quality, hand harvested grapes from vineyards around the UK to make the most innovative, premium, modern styles of wine.
Think super cosy vibes that feel like home, with a microbrewery essence but almost purely for wine! What more could you ask for? In all honesty, Renegade is by far the best wine bar in East London.
Be sure to check their website because they also do wine tasting on certain days of the week. Make sure you try their sparkling English white wine because it would rival any champagne – it's a must!
Nightjar
£££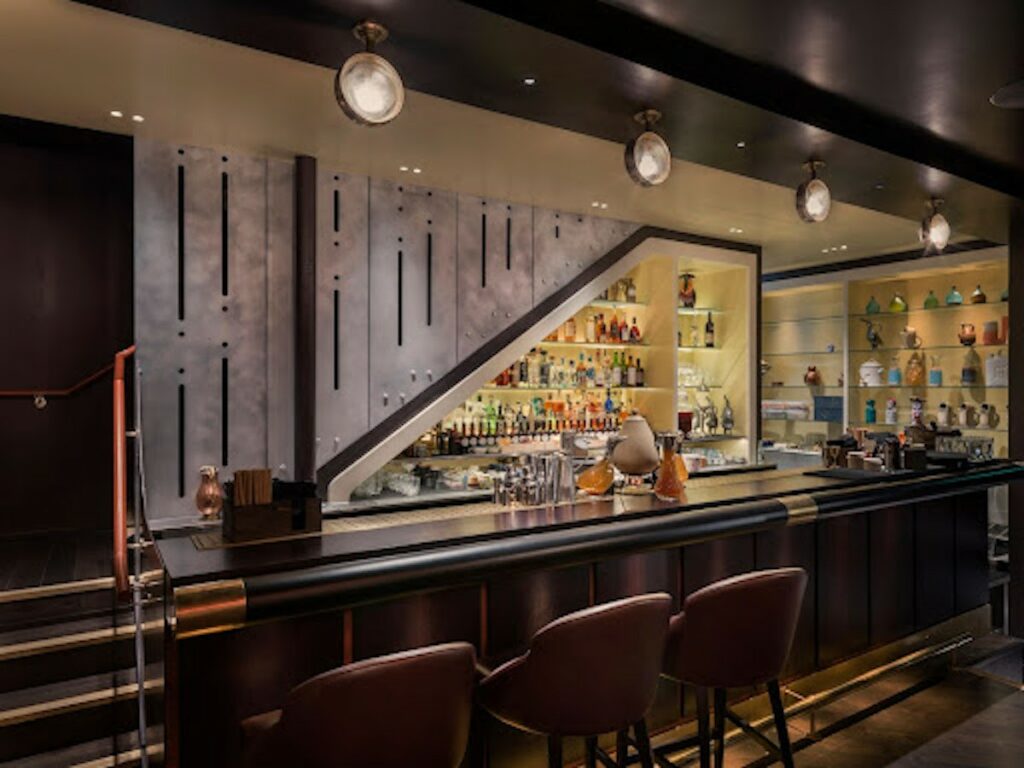 Nightjar is all about bringing a little bit of old-school glamour to Shoreditch.
This is one of the best bars in Shoreditch because not only do they have the tastiest cocktails out there, they also have live music events and everything you need to get your feet and dance.
They host live music every single night of the week, from some of the country's top jazz, swing and blues musicians. The speakeasy-style subterranean bar is for people who want to be taken on a musical adventure through time.
The atmosphere is fun and creative, everything you need when looking for bars around East London.
Read Next: Nightjar – Shoreditch's Cool Jazz-Come-Cocktail Bar
Callooh Callay
Shoreditch
££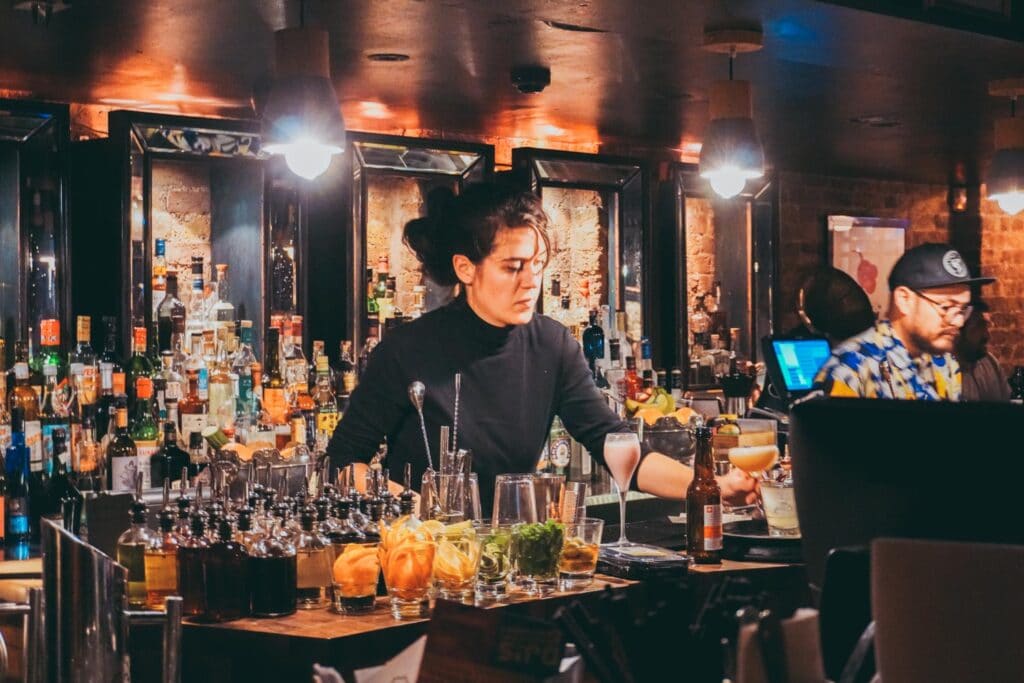 When Callooh Callay opened in 2008, there were hardly any cocktail bars in Shoreditch. They basically wanted to open a venue which delivered high quality drinks and services but without any of the pretension that came along with it.
And boy did they succeed. Callooh Callay is still to this day one of the best cocktail bars in East London with numerous awards and being named in the top 50 cocktails bars of 2022.
On top of being an incredible cocktail bar, they also do cocktail making masterclasses so make sure you check their website to book in so you can make your own amazing cocktails.
Read Next: Why We Love Callooh Callay
Coupette
Bethnal Green
££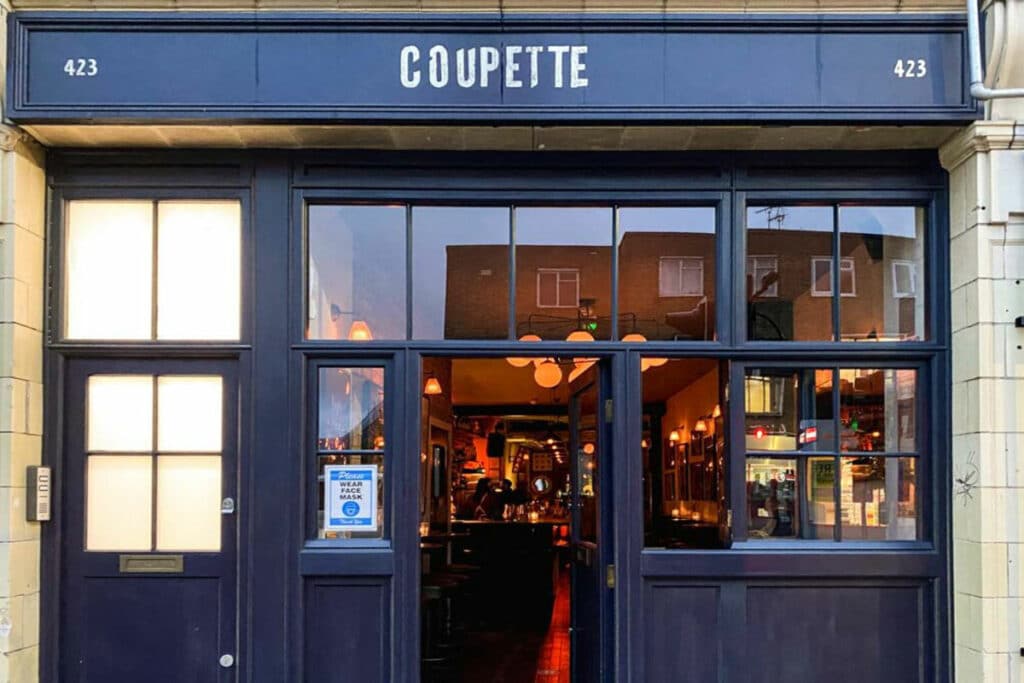 Bethnal Green seems to have all the best places to drink, and Coupette fits right in there. Coupette is a stylish, dimly lit bar with incredible cocktails and a very large collection of French brandy.
Proudly inspired by France, you almost feel like you're in some Parisian bar. Coupette is known for its authenticity and unpretentious style, gaining an international reputation and it's even been listed as the 23rd world's best bar.
Enjoy the beautiful classic glassware your drinks are served in, along with the incredibly tasty drinks themselves!
Happiness Forgets
Shoreditch
££
A small low-lit basement bar that feels like you've stumbled upon East London's best kept secret drinking spot – Happiness Forgets. It's an awesome little speakeasy serving cocktails by some of the country's best mixologists.
The staff are very energetic and friendly, they know what they're doing and after all – they're the master of their craft. It's rare to find such a welcoming environment. We loved the Fawlty fizz and Tokyo Collins, but ask your lovely bartender to talk you through the menu and you'll definitely find the drink for you.
Happiness Forgets is very hidden, which is a good thing because not many people know about it. They also have ice that says 'happiness forgets' – how cool is that?
The Last Tuesday Society & Absinthe Parlour
Cambridge Heath
££
Found in the Viktor Wynd Museum of Curiosities, Fine Art and Natural History is The Absinthe Parlour which is a pataphysical bar offering a range of literary and experiential discussions… and cocktails!
The bar is a drinker's cabinet of wonder filled with unusual spirits, from the old world and new, together in one curious exhibition of extra elixirs. This is the best hidden treasure of East London and has won the award for being the best bar in all of London.
There's very few bars in London with a quality absinthe quite like this bar, the absinthe list is larger than the wine list.
A perfect ambience, within a veritable menagerie of taxidermy and preserved animal skeletons? It's impossible to resist.
Top Tip: We recommend sitting by the tropical fish tank, it's the best seat in the house.
Top Cuvée
Stoke Newington
££
Looking for the best affordable wine bar in East London? Top Cuvée does just that.
This restaurant and bar takes wine bar to a whole new level. The owners really know what they're doing when it comes to picking out the right ones and knowing how to present them.
There's always a buzz here and it's always busy!
We recommend booking, especially in the evening. Along with a fantastic wine list specialising in natural and biodynamic wines, they also have delicious food and some tasty beers.
A lively neighbourhood wine bar that you will never want to leave.
P Franco
Clapton
££
P Franco is a wonderful wine bar in Clapton offering a fantastic a la carte menu with no reservations – just walk-ins. It's snug, trendy and has wonderful communal tables with rotating chefs turning out diverse nibbles.
There's an overwhelming amount of wine so make sure you speak to your waiter and fine the wine for you. The knowledgeable staff are the best part of this wine bar if you're looking to broaden your natural wine horizons.
Fun and friendly atmosphere, P Franco is one of the best wine bars in Clapton.
Barge East
Hackney Wick
££
Fancy heading down to a floating bar in East London? Well, Barge East is just that.
Lovingly restored and converted into an epic restaurant and bar, this restaurant was recently awarded Taste of London 2022 and rated London's number 1 restaurant on Tripadvisor.
The buzz around this restaurant is exactly what it deserves, it's absolutely amazing and the fact you're literally on the water makes it so much cooler. We love the vast amount of drinks and cocktails.
If you can, try and get a seat in front of the chef. Even if you're just there for cocktails, it's impressive to watch.
East London Bars: Map
Best Bars in East London: Read Next