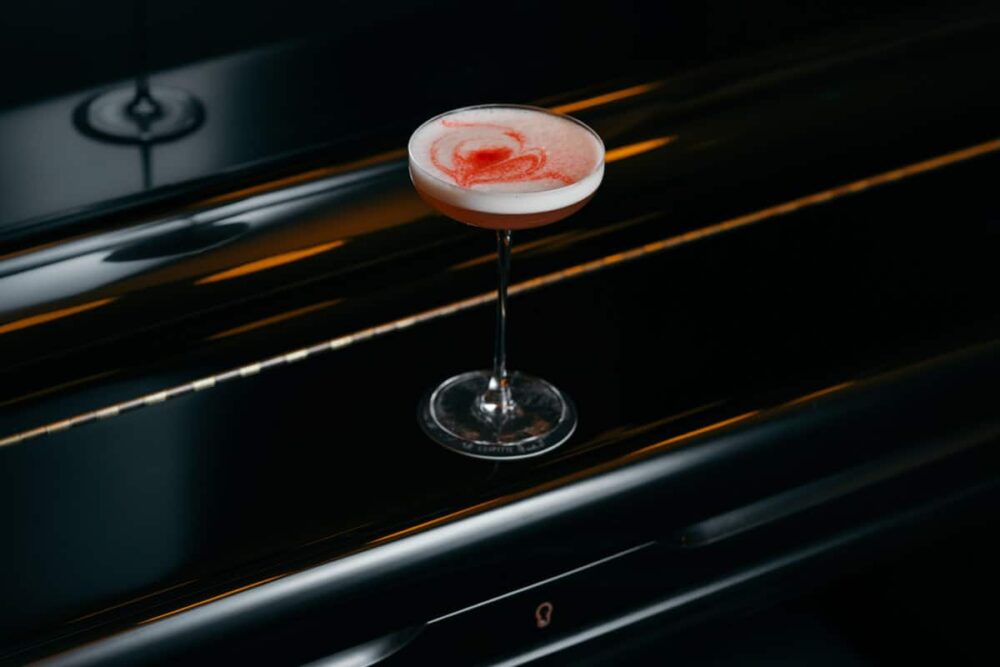 It's no secret that there are plenty of brilliant cocktail bars in London, but Bethnal Green's very own French-inspired bar Coupette should be at the top of your list. Take it from me – I've made my way through many, many cocktails in the search of London's best bars.
From the outside, Coupette has that kind of unassuming charm that's oh so French, but step through the blue door and you are instantly transported into a swanky Parisian cocktail bar. Dim lighting, stylish interior, and exposed brick walls add to the ultra-cool atmosphere.
It's safe to say that with all this hype around Coupette, I just had to visit for myself to check it out. I caught up with Andrei Marcu the bar manager at Coupette and chatted to him about the bar and why it fits perfectly into East London's steadily growing collection of cocktail bars.
Watch the full interview with Andrei on Youtube
About Coupette
A French bar in Bethnal Green may seem kind of random, but with Coupette it really works. Andrei explains:
"We take a lot of influence from French culture. Our favourite spirit is Calvados, we're very much in love with this spirit and we have a massive collection of it – right now we have 54 bottles."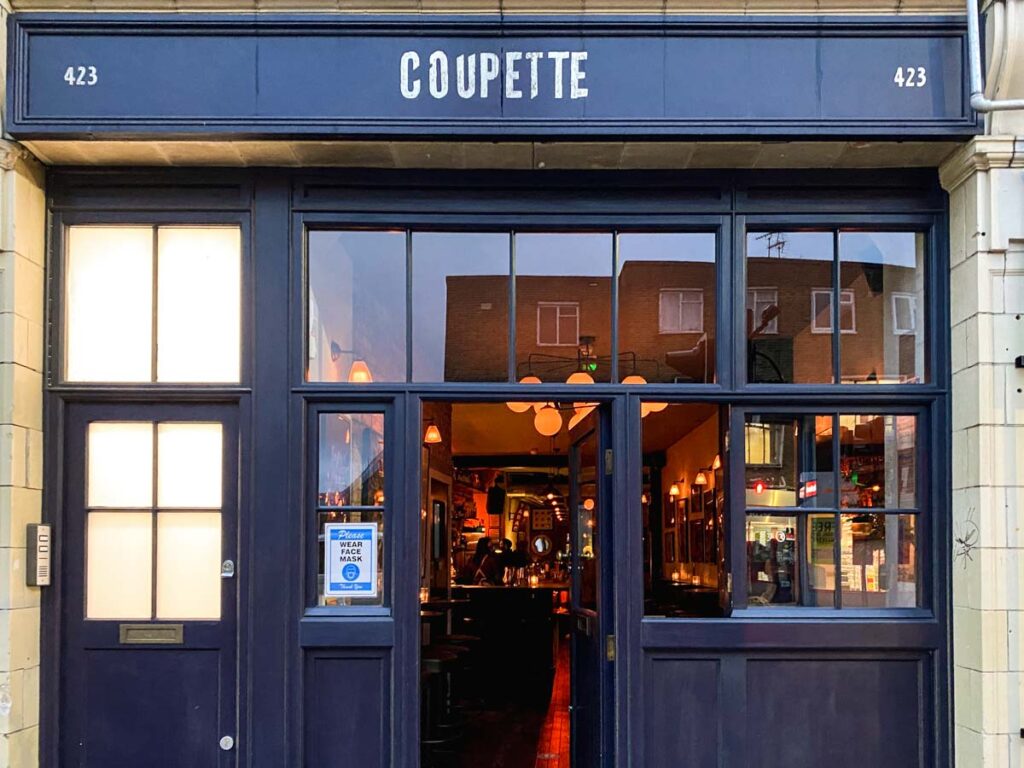 It's clear that they love their French brandy – they display bottles of it all over the walls inside the bar – but they've also been widely recognised as one of the best in the biz.
"We've won quite a few awards in the past. We were the 23rd best bar in the world in 2019, and 18th best bar in the world in the previous year. We've won quite a few 'Best Cocktails in the UK' from CLASS Awards and many others," he adds.
On Creativity…
The menu at Coupette is pretty extensive, and Andrei and his team are always ready to create something unique just for you.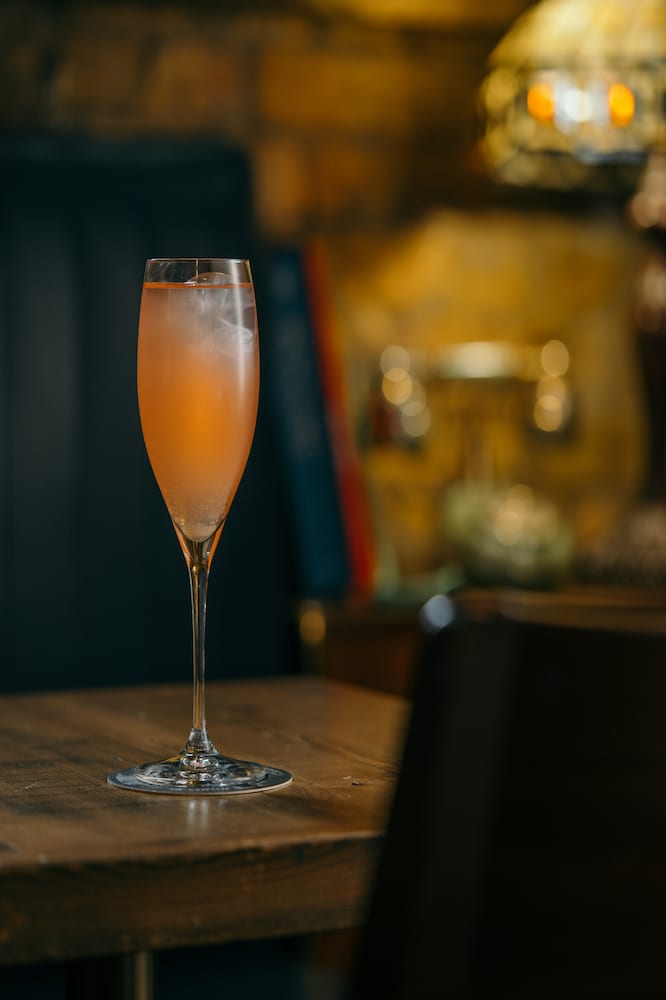 They pride themselves on their creativity and ability to craft something special for each customer. Andrei describes their creativity:
"We are one of the most creative bars because we have lots of menus and we've been doing something called 'Sunday development'. Whatever we create, we put it on the menu on Sunday and we sell them for £6. All we want is to get some feedback from our guests."
Currently making a mental note to return on a Sunday… all in the name of development, of course.
… And Why Bethnal Green is Special
Home to plenty of independent eateries and bars, as well as the infamous Columbia Road Market, Bethnal Green is a vibrant part of London's East End and a melting pot where many different communities come together.
So why does Coupette fit in so well here?
"It just made sense, it's a very interesting vibe. You have a mix of everything – different cultures, different types of people, lots of tourists coming by because it's close to central. It was just a spot that needed a bar like this," Andrei tells me.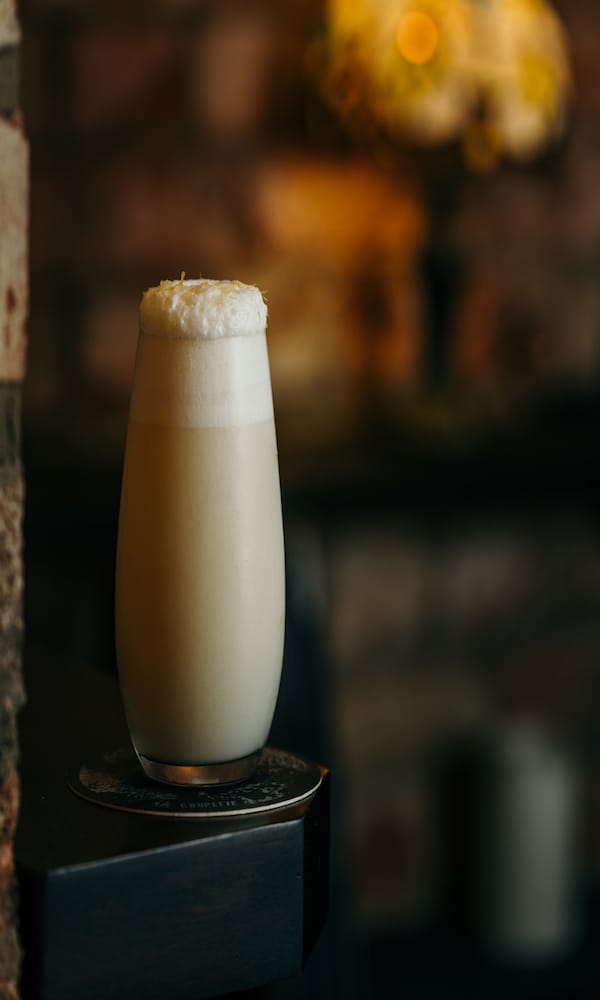 Andrei then adds that the east has the biggest concentration of cocktail bars in London, and why he thinks this is:
"It's just an incredible amalgam of different people, it's relaxed and it's chilled. You can create pretty much any concept bar and put it in a spot in the east and have a pretty successful place," he says.
Time For A Drink
After all this talking, it's time to try out one (or two) of these award-winning cocktails for myself. Andrei starts to make a Cosmopolitan Fling – a mix between a Singapore sling and a cosmopolitan, and one of his favourites on the Coupette menu.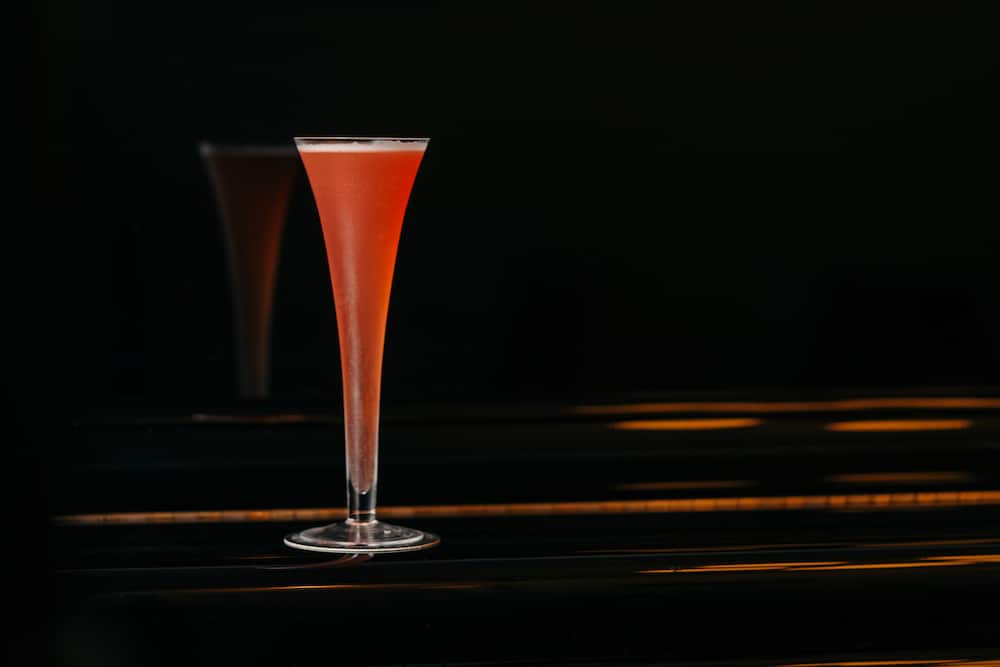 Andrei explains the accidental inspiration behind it:
"It came out of a mistake – we were behind the bar and we mixed up a few ingredients in a hurry. We tasted it and it was horrible, of course, but then the idea of doing a mix between a Cosmopolitan and Singapore Sling just stuck with us and we worked out a beautiful recipe.
It's a very elegant, long drink. Super refreshing, with notes of cranberry and a tiny bit of spiciness."
Sounds good to me.
How does it taste? Absolutely delicious, with the perfect balance of sweet and bitter. Whether you like a sugary cocktail or not, I think you'll appreciate this brilliant concoction.
Andrei adds that they actually make the Singapore sling blend in house, using a combination of cranberry and cherry bitters to create the perfect drink.
Coupette, Bethnal Green: Practical Tips and Map
Bethnal Green is home to many brilliant cocktail bars – it's the perfect area to spend an evening bar hopping. Start at Coupette and make your way around to the others nearby.
If you can't find a drink on the menu that takes your fancy (near impossible but I suppose it could happen), ask Andrei and his team if they can make you a special one.
Take advantage of the Sunday development offers, when Coupette's new drinks in development get sold for just £6! Who doesn't love a cheap cocktail?
Looking for More Bar Inspiration?
Check these out…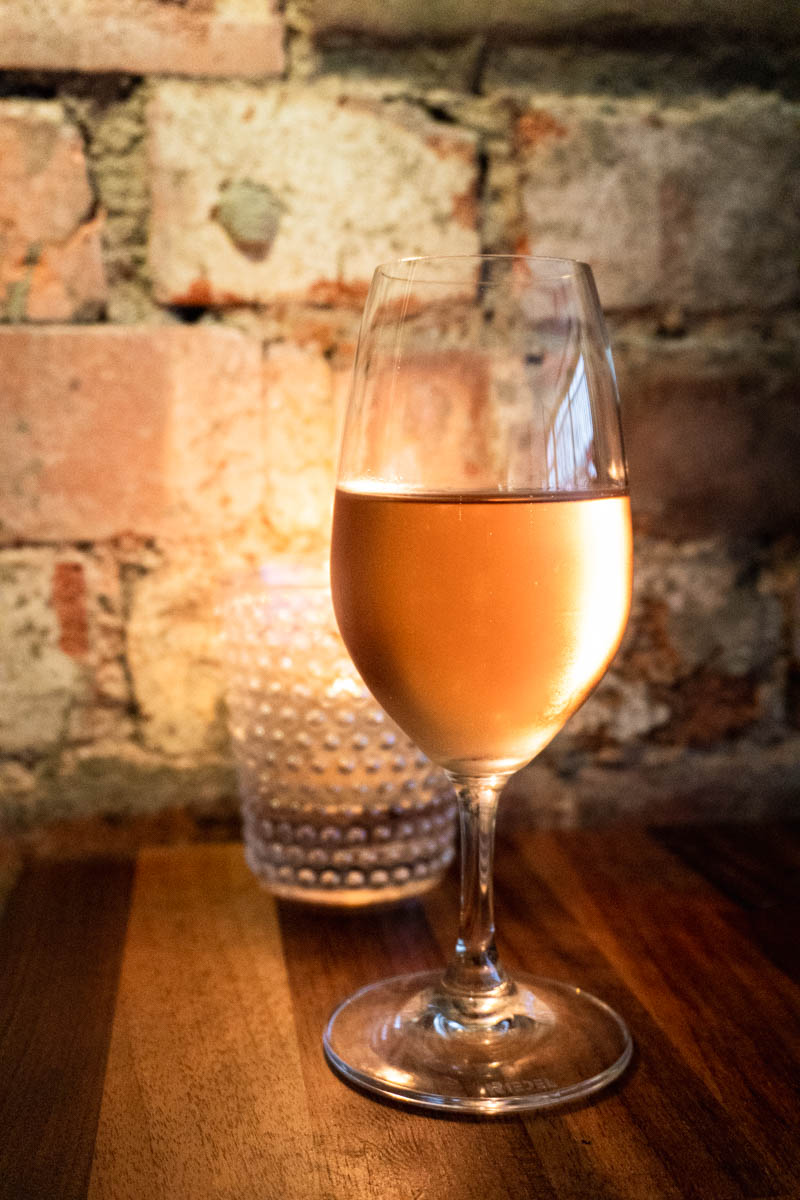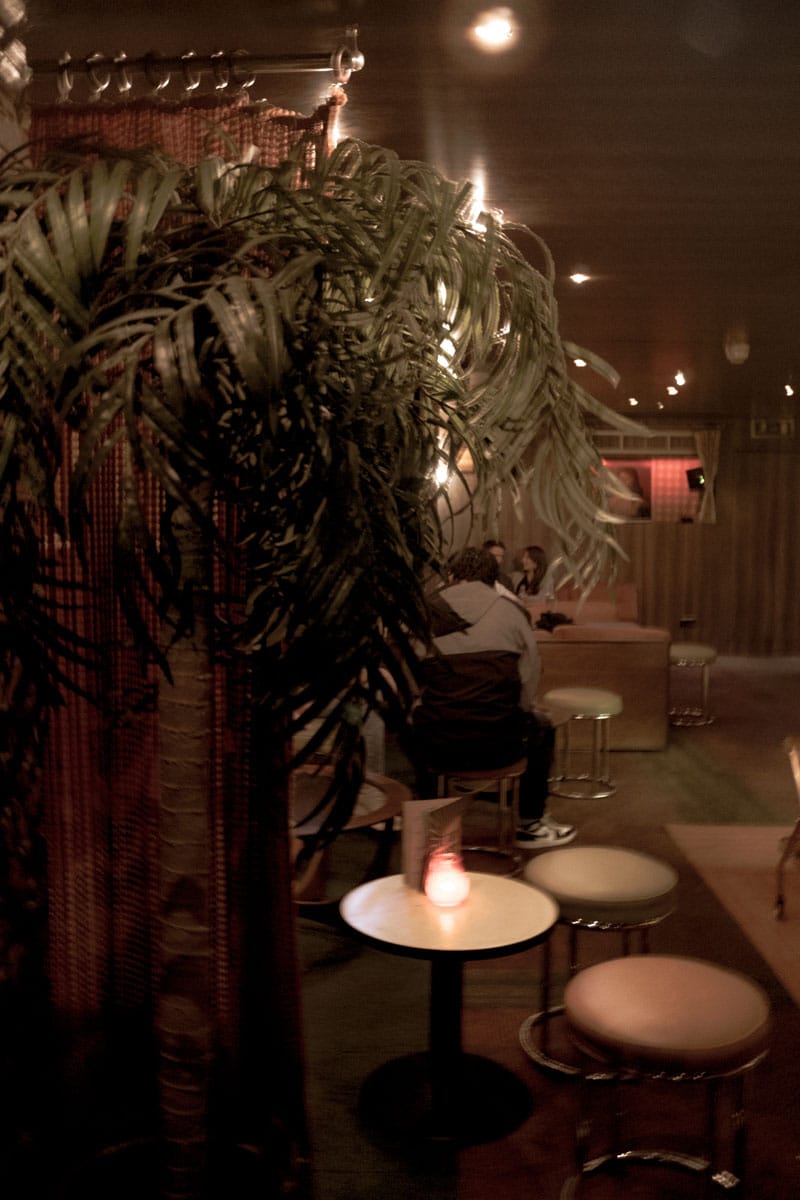 In Conversation With: Trailer Happiness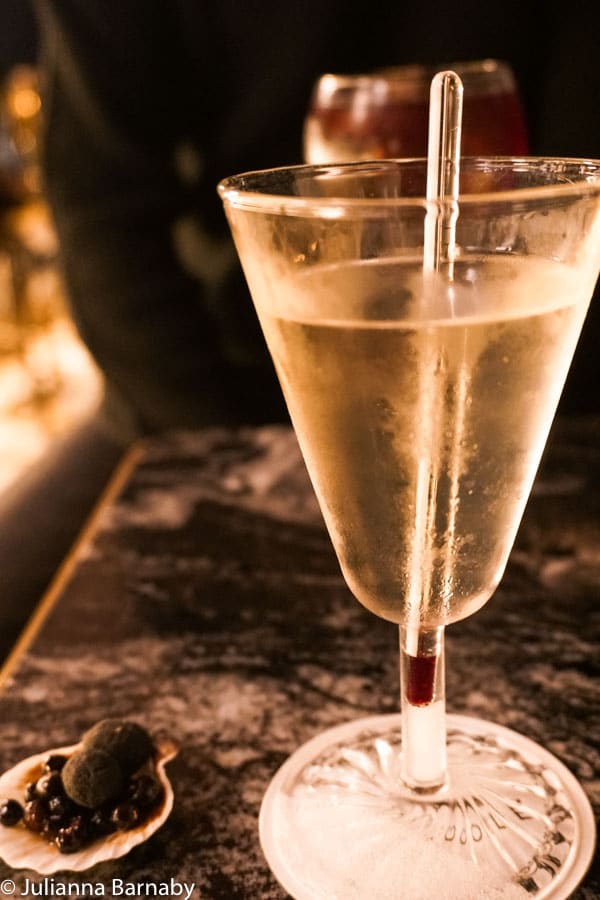 Quirky London Bars You Have to Try