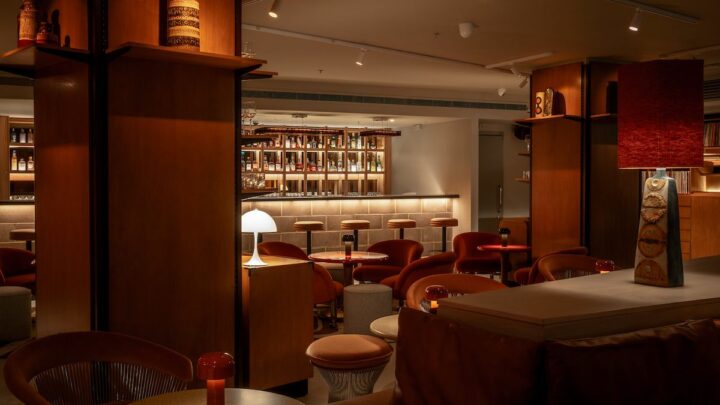 Seed Library is one of Shoreditch's coolest new bars. Here's why you need to swing by for a cocktail or two.
Ryan Chetiyawardana (A.K.A "Mr Lyan") has long been renowned as one of the world's most innovative mixologists, so when we heard that he was opening a new bar called Seed Library in One Hundred Shoreditch earlier this year, it's safe to say that we were very excited.
But how does the Shoreditch bar shape up? Read on to discover why it's about to become your new favourite drinking spot…
Seed Library, Shoreditch
The Drinks
The constantly changing menu is the first in a long line of satisfied ticks when it comes to Seed Library. To be fair, this rotating concept is nothing new when it comes to restaurants, but quite a unique approach for bars – and I want to see more of it – please and thank you.
Why is it such a win?
Well, it means that you can visit again and again and you're always guaranteed to find a new favourite to quaff – no chance of the menu going stale here. And visit again, you most certainly will.
As we've come to expect with Mr Lyan, stripped back cocktails take centre stage. Or, as Seed Library likes to describe it – a lo-fi, analogue approach. And full praise goes to head bartender Dan Garnell – he executes this perfectly.
Though, that's not to say the drinks aren't impressive, quite the opposite. Despite using small-batch spirits, the drinks aren't overly fussy – rather it's their simplicity that allows the ingredients to shine.
After careful consideration (read: had a major dilemma as every drink looked divine) I opted for the A&B Sour first – Empirical Copenhagen's "The Plum" mixed with Abasolo's Mexican Corn Whisky and Nixta Corn Liquor.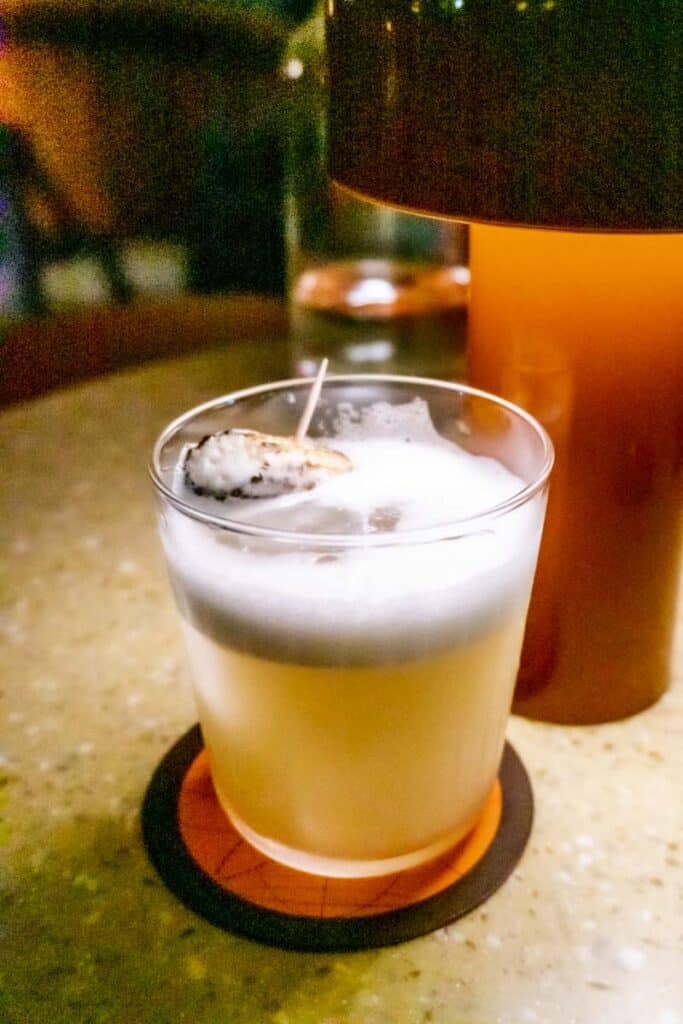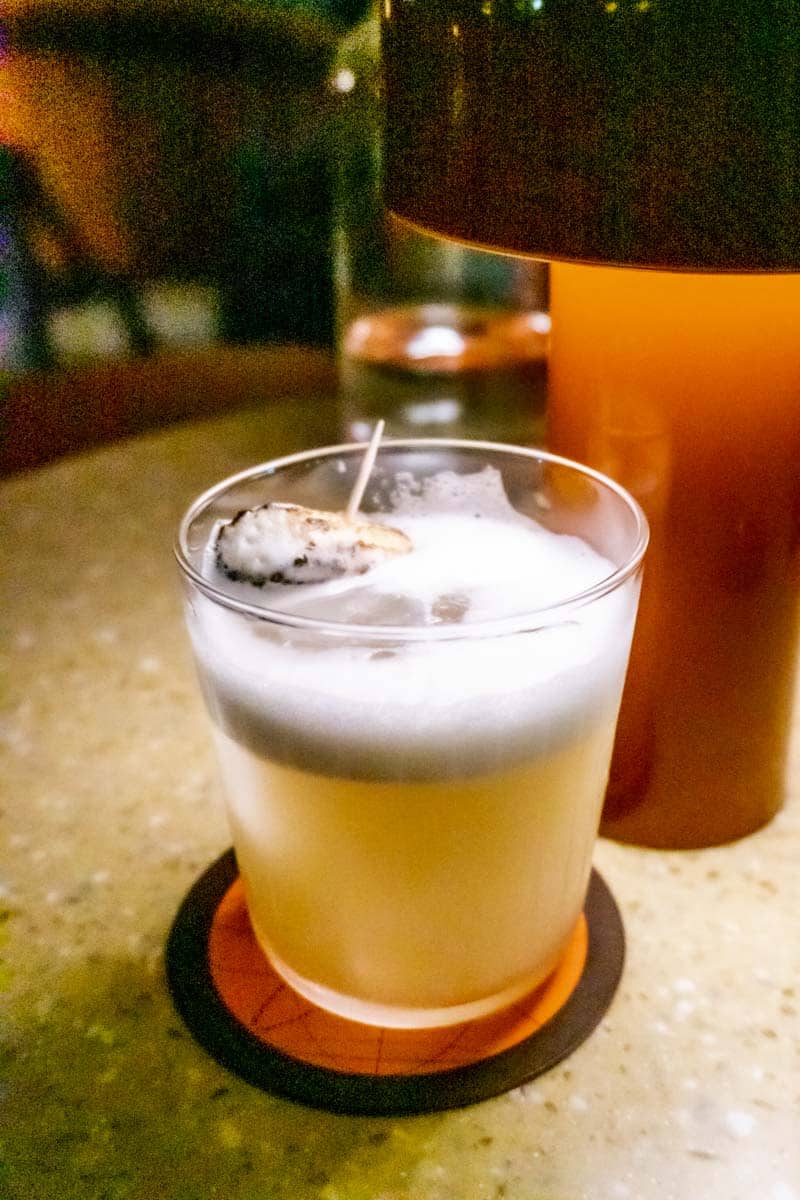 It's a complex cocktail (and one I've never seen before) but completely well-rounded and warm with hints of toasted nuttiness, emphasised by the toasted baby corn perched on the top.
It's an exercise in something you wouldn't think would work but does – not at all corny (haha) but rather a whisky sour all grown up and come of age – softer and mellower and with the kind of gravitas that's guaranteed to turn heads.
Next was the Coriander Seed Gimlet's turn – a twist on a very traditional cocktail made with Beefeater London dry gin and coriander seed cordial. Coriander can be a little bit hit or miss in my opinion (certainly when it comes to drinks), but some kind of magic was brewed up in this drink.
It's rare to see cocktails that put the herbal notes in gin front and centre – and this one does so without being overpowering (well not in flavour anyway. It's a gimlet, so it is stronger than Stallone in his seventies Rocky era). Punchy yet delicate, another resounding success.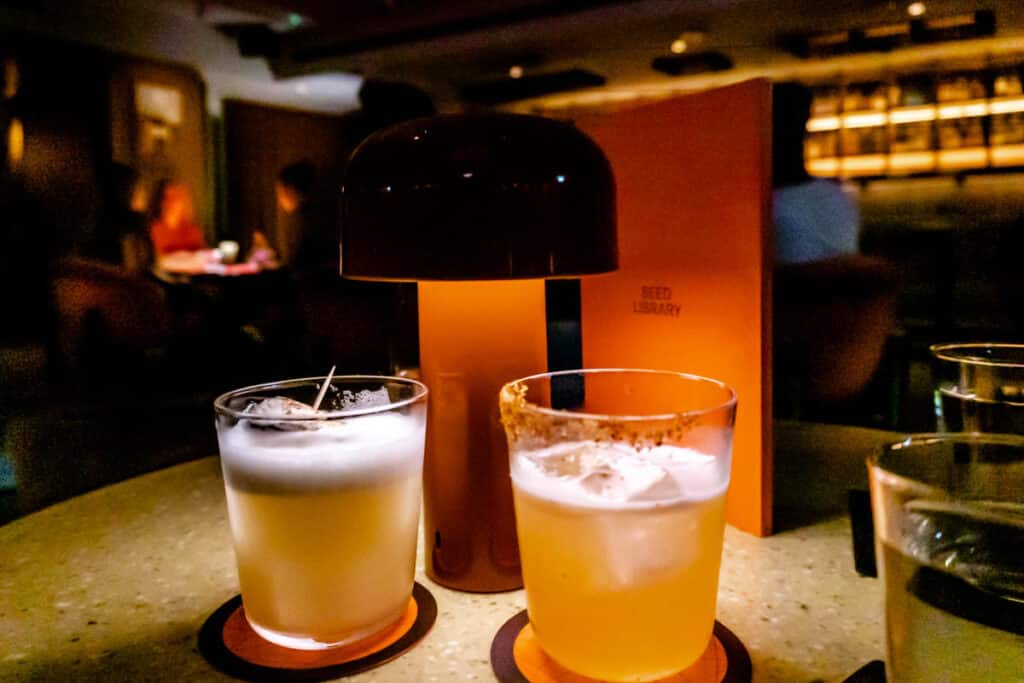 We also took a punt on the Chilli Margarita – which, as a huge spicy margs fan, felt like quite the gamble (if it ain't broke, don't fix it). However, Patron tequila, mezcal, Pasilla chile, lime, and worm salt ensured that this concoction was pleasantly spicy, but not overwhelmingly so.
It completely side steps that eye-wateringly raw taste of a badly made spicy marg with grace, instead serving a smooth drink with a well-defined kick.
Now the drinks were excellent, but I'm sure it was the stellar service that made them taste even better. The staff were super-friendly and relaxed, always on hand with recommendations based on your tastes and preferences.
Alright… So what's the catch? Well, there isn't one. Even the prices are relatively decent for a swanky London cocktail bar.
Each concoction clocks in at around £12/£13 – incredibly affordable for London and nowhere near the eye-watering prices I've seen (and sadly, paid for) at many a cocktail bar in the city. It's even better-priced when you consider the level of craft that goes into making such well-balanced cocktails.
And, unlike other swish cocktail bars in the city, the vibe here is very much about being welcoming (walk-ins are encouraged) – which is incredibly refreshing. But, to be quite honest, Seed Library need not be so humble: This bar is excellent.
The Look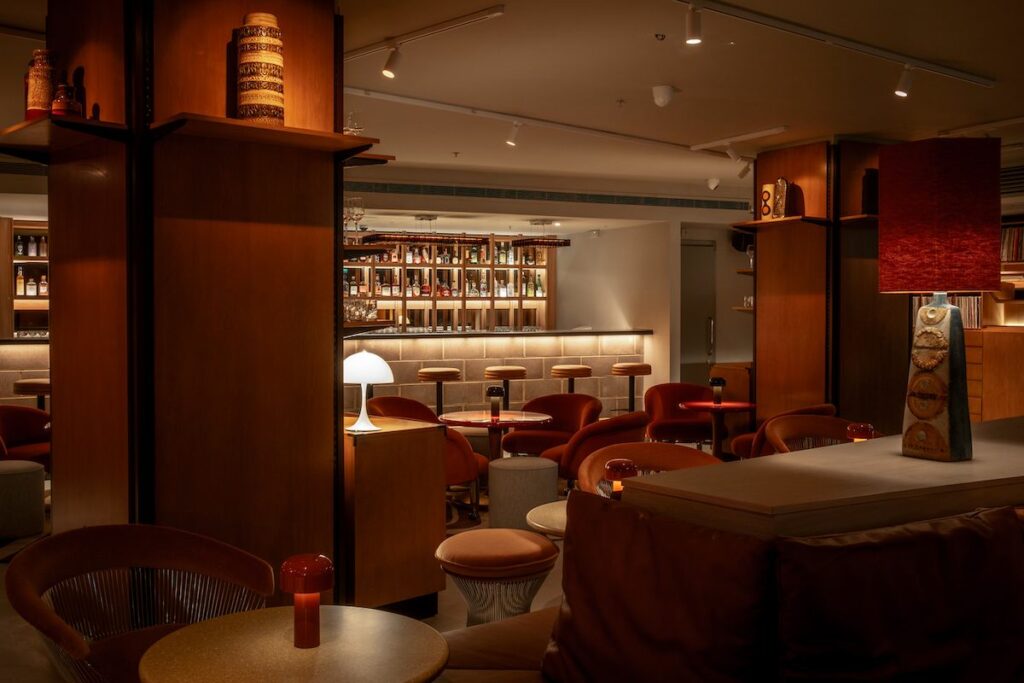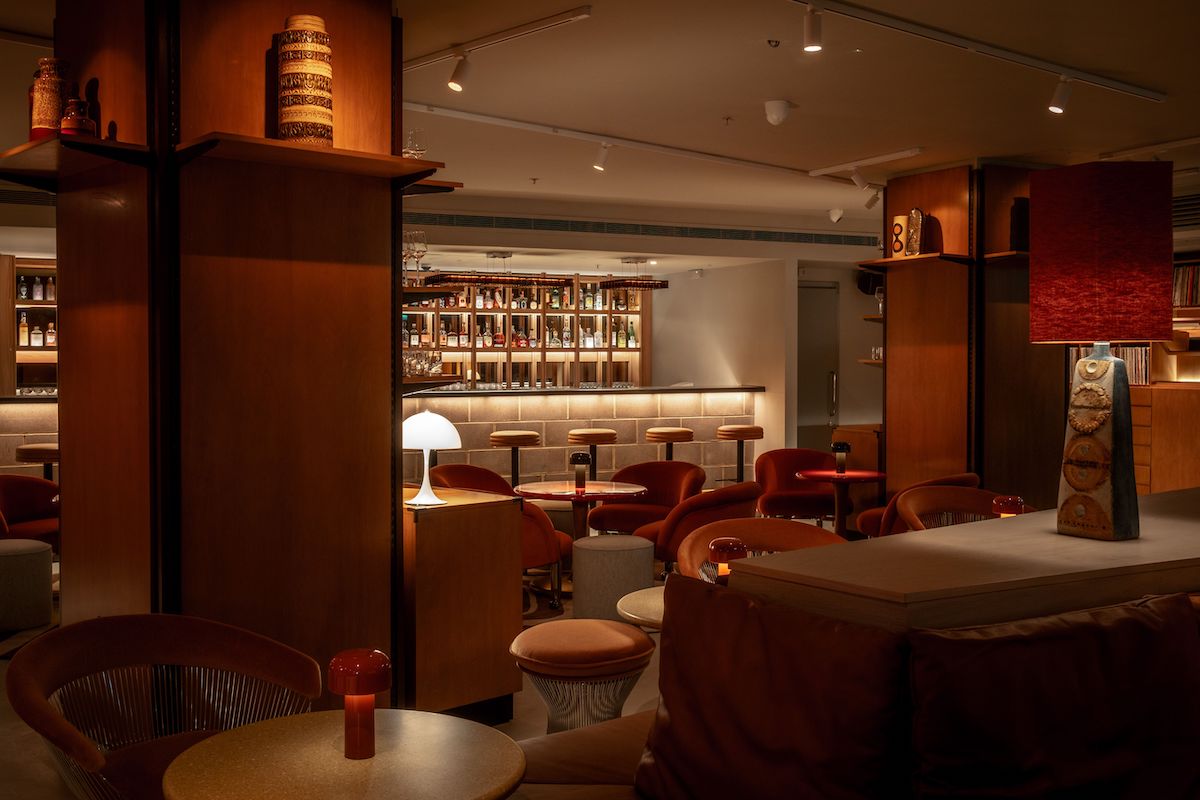 Looks-wise, this Shoreditch bar stands out against the overly sanitised (read: boring) spots that seem to be popping up in London every week. I've had enough of them – give me something with a little bit of character, I beg.
It seems like Seed Library heard my cries, as it has everything you could want from a cocktail bar – a sleek design with a mid-century modern finish and lots of comfortable seating. Featuring wood panelling, statement lighting, and plush chairs amidst which the bar sits as the central focal point.
The mixologists are framed by shelves of small-batch spirits and tinctures, looking something like a modern day apothecary, creating an ever-changing menu depending on what's in that week.
Seed Library is open Wednesday through Sunday, from 5pm until late. I pottered on down during the week, so it was quieter but still buzzy. Though, if you're looking for a little bit more life, things ramp up a little bit as Love Vinyl takes to the decks at the bar on weekends.
Final Thoughts
If you couldn't tell by this completely glittering review, the Seed Library bar gets the London x London seal of approval. Head there for simple yet elevated drinks in a venue that stands out against others on the scene.
Well done, Mr Lyan – you've done it again.
Seed Library – Practical Information and Map
Price: ££
Address: 100 Shoreditch High St, London E1 6JQ
Review 5 / 5
Seed Library London Review: Read Next