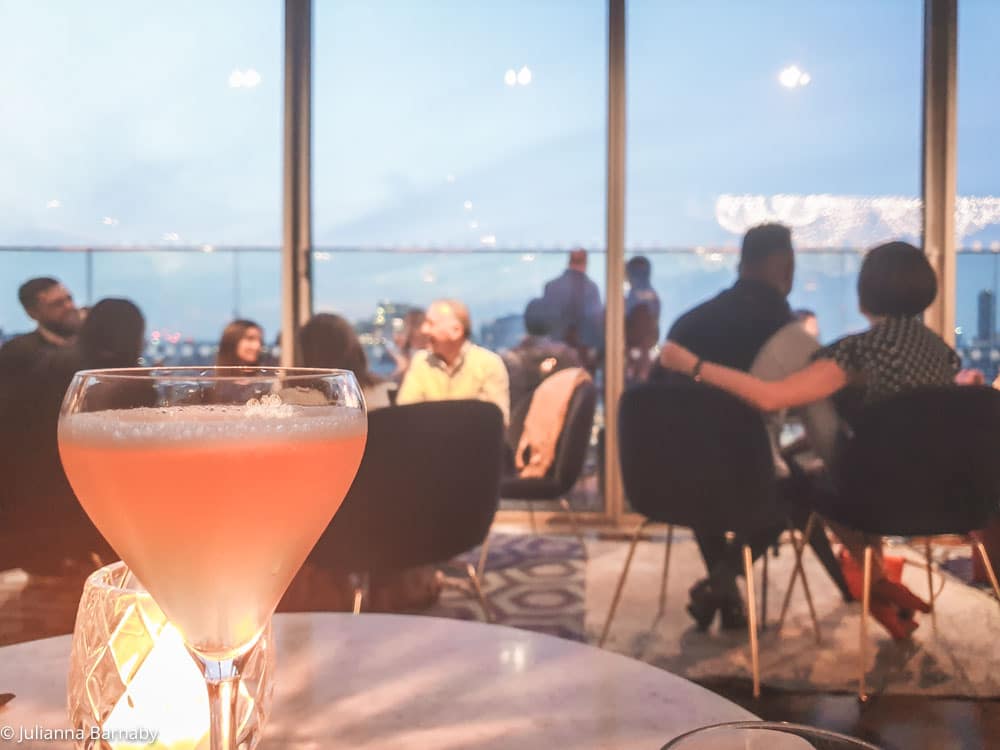 12th Knot might not be quite as famous as Lyaness downstairs, but Sea Containers upstairs bar is no second-placer. Offering iconic views over the Thames and rather perfect cocktails, it's a stellar cocktail bar that you need to visit.
If you haven't visited, here's why you should.
12th Knot: The Bar
12th Knot: formerly the Rumpus Room – you know the rooftop bar with the crazy beautiful views out over London, a dramatic exterior and those very drinkable cocktails? Well if you didn't, you know now.
You'd think that with a bar like Lyaness (formerly Dandelyan – which was named as the best bar in the world) downstairs, 12th Knot might struggle to get a look in. Not so. Judging from the buzzy atmosphere and packed tables I've encountered on each of my visits, 12th Knot is steaming along just fine.
Deservedly so. This gem of a cocktail bar sits atop Sea Containers on a quieter part of the Southbank. It's cool without trying too hard, offering plenty of options for those in search of their next great drink. I low-level love it and I think you will too.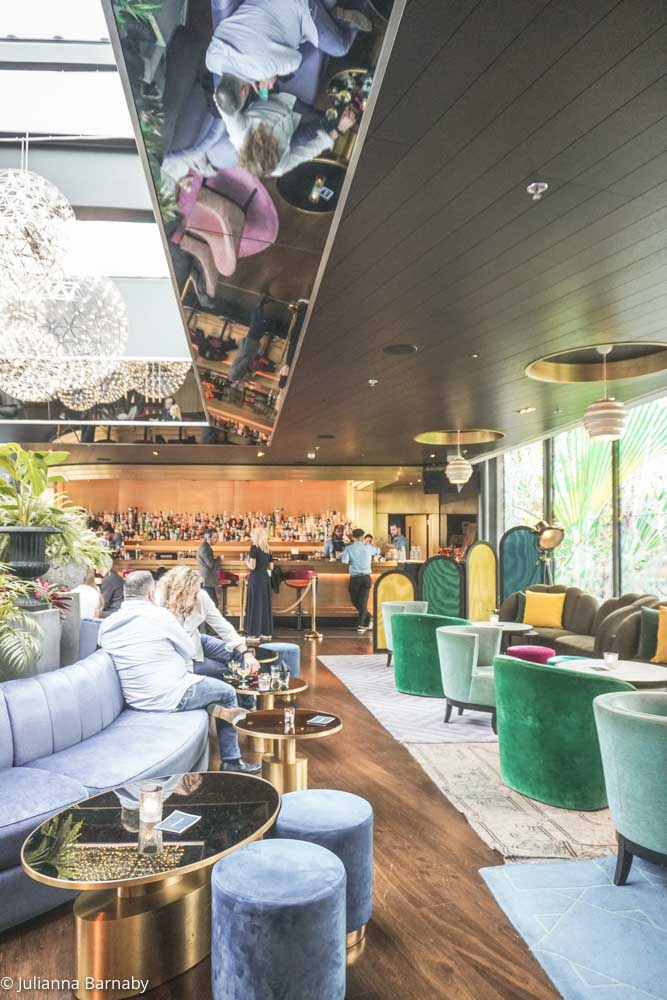 The greatest challenge about any visit to 12th Knot is actually finding the place. Accessed by a dedicated lift that's hidden well away from the hotel's main lifts, it can be a bit confusing to find. But, once you're gliding up towards the entrance, you can sit safe in the knowledge that everything else is going to be just peachy.
12th Knot: Cocktail Menu
The cocktail menu is diverse and mostly in-house creations made by the skilled mixologists behind the bar. My favourite, the Big Ben, blends Grey Goose Citron, Tea and Thyme Syrup, Apricot and Lime (£13.50) – it's zesty, fragrant and exactly what you need to ease you into the evening.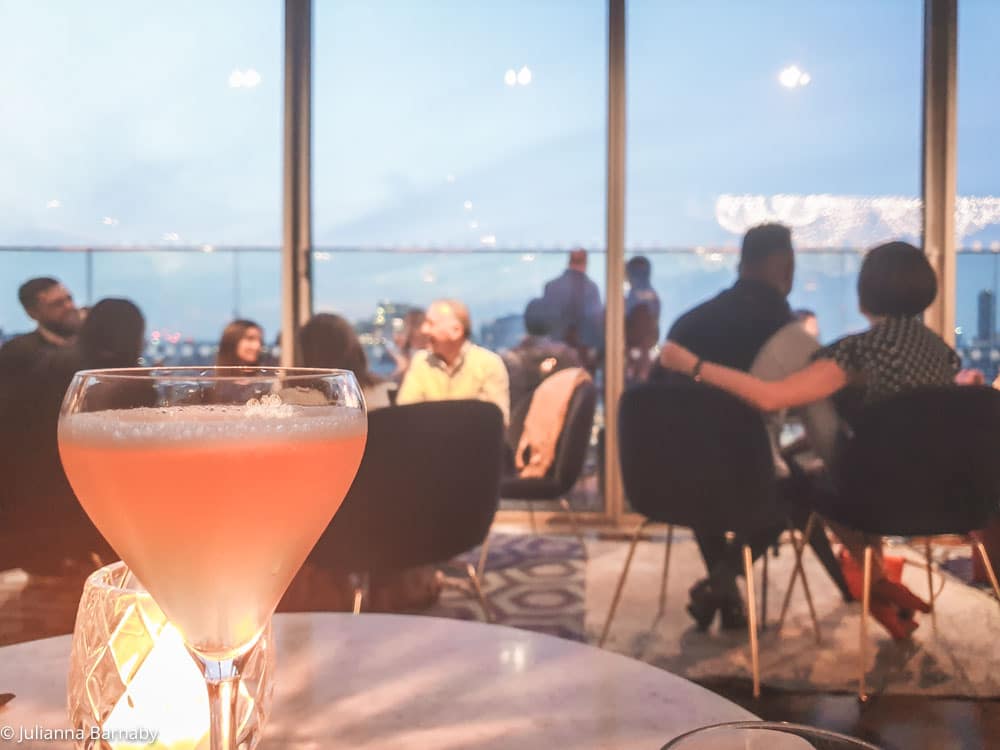 Another winner comes in the form of Harry's Legacy – a very drinkable mix of Dubonnet, Saint Germain, Beefeater gin, Yellow Chartreuse, redcurrants, citrus and champagne. It sounds like a bit too much, it's not – but it does pack a welcome summery punch.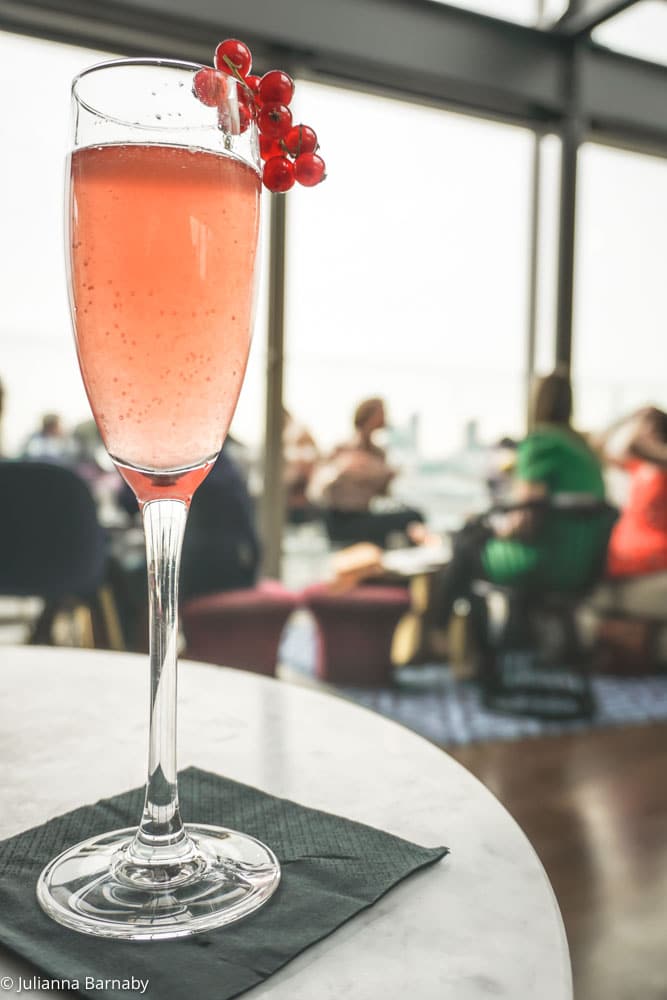 Non-drinkers can also rejoice. Rather than the usual half-hearted concoctions (or, even worse, J2O) you're usually faced with if you're not drinking alcohol, you have several well-thought through options to choose from.
The Innocent Pleasure couldn't be more aptly named, the cocktail's balance of raspberries, cherry nectar, seedlip, lime and egg white tasting every bit as delicious as its alcoholic counterparts.
Cocktails are generally priced between £13-14 for alcoholic versions, £9 without. Steep, yes, but no more so than most other central London bars – with the added benefit that the setting, service and views are much better than most other London drinking spots can boast.
Final Thoughts
12th Knot is totally worth your time and money. Did anyone say Friday night drinks?
12th Knot: Practical Information + Map
Address: 20 Upper Ground, South Bank, London SE1 9PD
Phone: 020 3747 1063
Click here for a map with 12th Knot's location.

Looking for More London Bar Guides?
Check these out…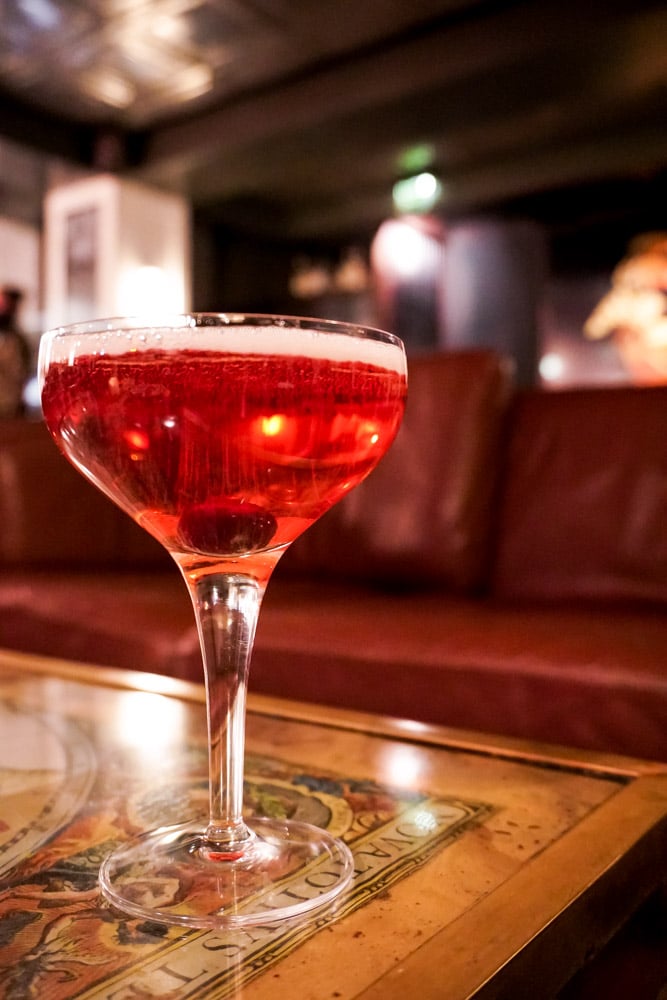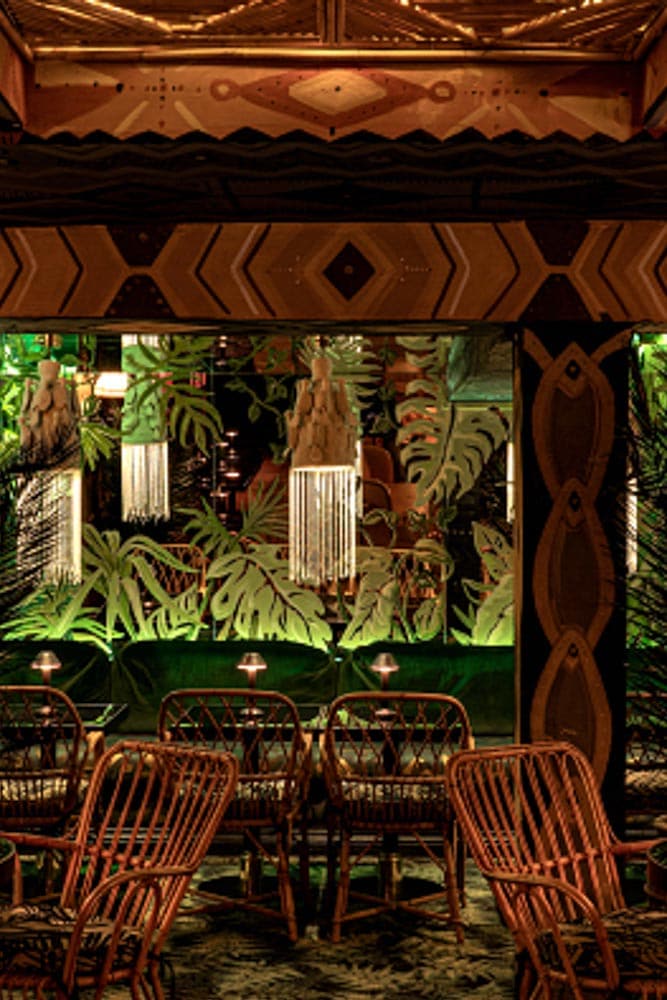 Mayfair's Best Drinking Spots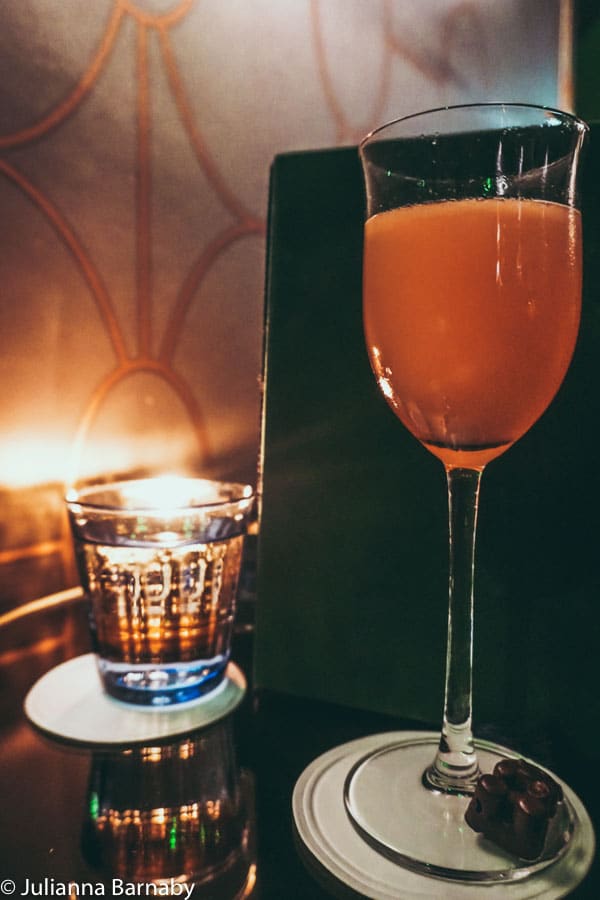 Drinking At: Disrepute Soho