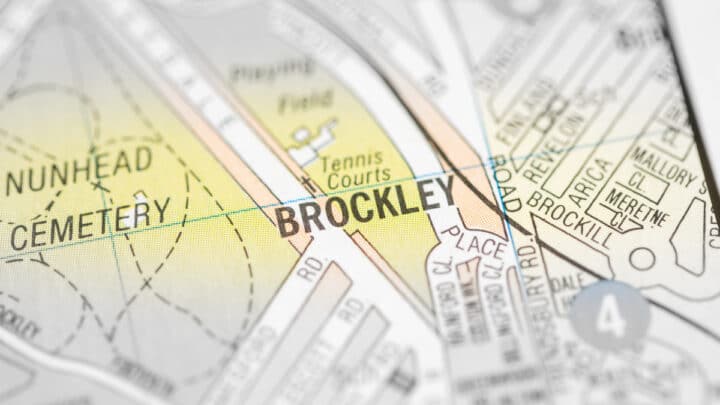 Discover the top things to do in Brockley with this handy guide. These are the top bars, cafes, restaurants, and things to do in the area.
Brockley was once part of Kent but became a part of Lewisham in 1889 – and we're so glad it did.
Brockley originated in an agricultural Hamlet of the "Brockley Jack" area, but today it is known for its wonderful restaurants, street art, and iconic Brockley Market that attracts hundreds of locals and in-the-know tourists alike each weekend.
Brockley is an area that often flies under the radar, but there are many fun things to see and do in this little pocket of London.
Read on to discover the top things to do in Brockley.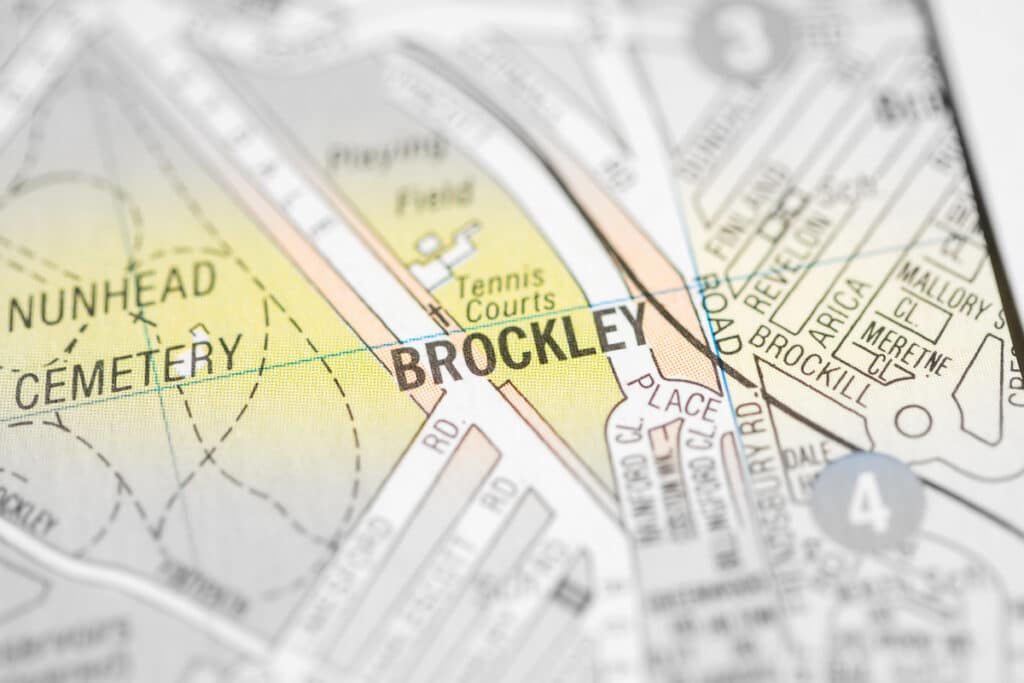 Discover the top things to do in Brockley with this handy guide. These are the top bars, cafes, restaurants, and things to do in the …
Things To Do In Brockley: Exploring
Rivoli Ballroom
Did you know that Brockley also plays host to some filming locations for very famous media? You can find the Rivoli Ballroom on Brockley road.
It's the last ballroom from the 1950s left intact in London and is often used as a film location because of its beautiful interior. Rivoli Ballroom has been used for The Avengers, Strictly Come Dancing, and plenty more.
Though, Rivoli Ballroom is now used for live music events that take place on Saturdays. It would be wrong for any visitor to Brockley to exclude this ballroom from their list.
Brockley Nature Reserve
Far from the hustle and bustle of Brockley, you will find the Brockley Nature Reserve.
This is also known as New Cross Gate Cutting and is a wonderful green space in Brockley. If you want to go for a peaceful walk or to relax while gazing at 170 species of flowers, then this is the spot for you.
You can find the flowering plants in the woodland area, and there are many trails that allow you to safely walk through the woods for that much-needed fresh air.
It is important to note that Brockley Nature Reserve is only open on certain days of the year, so if this is something you are keen to do, it is important to double-check it is open for visitors before you go.
Brockley Max Festival
Brockley Max Festival is a nine-day festival that happens once a year, and its purpose is to celebrate the local talent of art, theatre, and live music. The festival happens in May-June every year with food stalls and other activities taking place throughout the day.
While you are at the festival, you will be able to appreciate the amazing street art dotted around Brockley, particularly on both Harefield and Brockley road. And let's not forget the street art in the station, or the amazing murals adorning Coulgate Street! It truly is a treat for the eyes.
Brockley And Ladywell Cemetery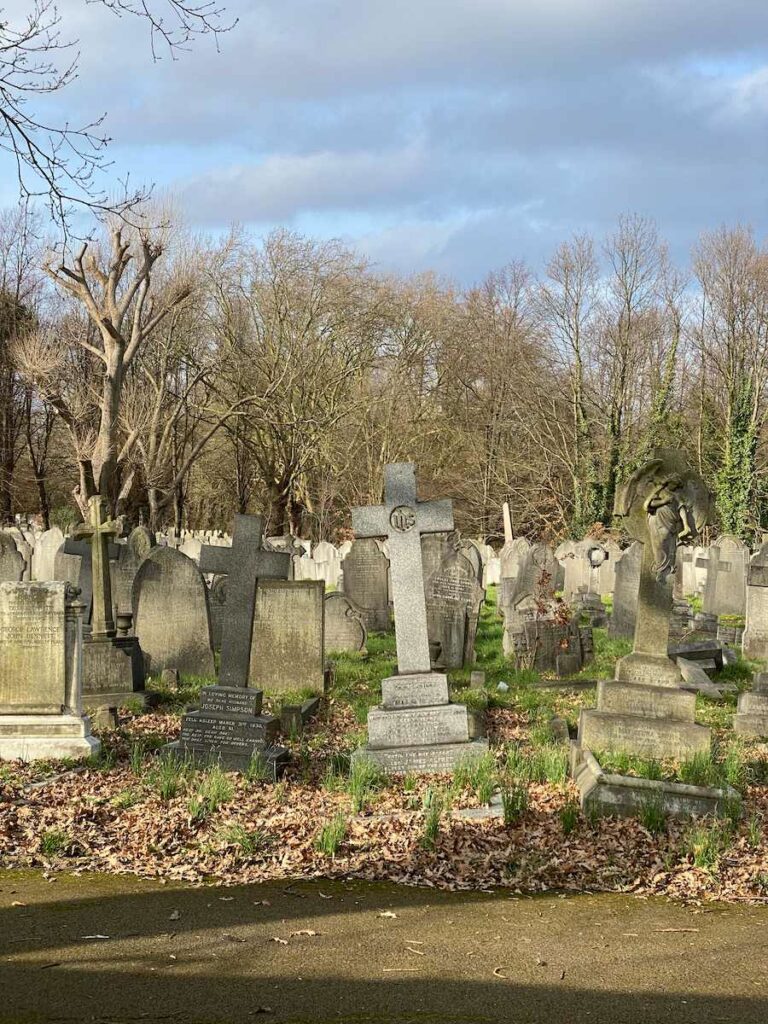 This cemetery originally started as two different cemeteries that originally opened in 1858.
They were once considered to be a fantastic example of Victorian splendour, but now act as more of a nature conservation site complete with wonderful walking paths and historic gravestones.
Jam Circus
Jam Circus is a pub on Brockley Road that hosts a quiz every Wednesday night and live music every weekend.
Jam Circus is open-plan, which is great for busier times (and it does get busy over the weekend!) Not to mention, the front becomes a dancefloor where visitors can boogie the night away.
And, if there are visitors who are not a fan of dancing, then they shouldn't despair – Jam Circus also has a quiet, secluded area that allows you to talk in peace.
Hilly Fields
Hilly Fields is a beautiful park in Brockley where you can go for long walks or an early morning run. It features sloping hills, and if visitors find themselves on one of the many expansive lawns, then they will see some of the most beautiful views of London.
But Hilly Fields is not just a lovely place to walk. It is actually a place where visitors can be active in other ways. There are many playgrounds for children to run around and lots of sports fields for a kick about.
Hilly Fields provides fun for all the family, so if you find yourself in Brockley, make sure it is on your list.
Things To Do In Brockley: Bars & Restaurants
Brockley Station Area
A quaint corner of Brockley, the station area has many wonderful little cafes and shops. On rainy days in Brockley, there's nothing better than taking a book to Browns of Brockley and having a warm tea or latte. And on those hot summer afternoons, nothing beats a gelato from Little Spoon.
For a kick of something spicy, head to Parlez for delightful Indian cuisine and a selection of refreshing cocktails. Or opt for a hearty burger at Coqfighter – we love the fried chicken bao.
Brockley Market
Brockley Market is an award-winning attraction of Brockley that you simply have to visit if you're in the neighbourhood.
It's an outdoor food market that takes place every Saturday. You will be able to find stalls dotted all around Lewisham College Carpark, featuring a plethora of dishes, such as fresh seafood, raw dairy products, charcuterie, pasta, pies, award-winning teas, craft beers, and much more.
Brockley Market is open from 10 AM until 2 PM, so if you're looking for a quick bite for lunch, this is the perfect spot.
London Beer Dispensary
If you love craft beers, then this is the place for you. The London Beer Dispensary in Brockley is home to some of the best craft beer around.
Not only is their selection various, but their prices are great, and it is all made better by the open-plan, rustic bar space that is perfect for socialising with friends and family.
And if you fancy a bite to eat, then you're in luck – The London Beer Dispensary serves some amazing burgers. And can you think of a better Saturday night than burgers and beer?
Brickfields
If you're seeking a classy night out, or some casual drinks with friends, then look no further than Brickfields.
Brickfields can be found on Brockley Road and specialises in classy cocktails, quality beers, and fine wines. It boasts an excellent atmosphere in the evenings, where you can laugh the night away with your friends and family.
The Brockley Mess
Last but not least, there is The Brockley Mess. This venue is located on Brockley Road and functions as both a cafe and an art gallery.
You can spot its mural collection in the back of the store, and discuss it while drinking a pot of whatever loose leaf tea takes your fancy. And if you're feeling peckish, then The Brockley Mess offers a range of dishes for you to enjoy – including a wide variety of veggie options.
Top Shopping Spots In Brockley
Jones Of Brockley
Jones of Brockley is a must-visit attraction. It's a shop that plays host to many foodies, professional chefs, and those who want to add a little something extra to their cooking.
Jones of Brockley specialises in quality beers sourced from local breweries, wonderful food, and a plethora of teas and jars of honey that make for wonderful gifts for loved ones.
Practical Tips For Exploring Brockley, London
There is street art and murals dotted all around Brockley London. Head from Brockley station towards Honour Oak to spot some of the best pieces.
Brockley is not far from central London – just half an hour on the overground away. Yet, hotels are cheaper here, so it can be a great base for those looking to explore the capital.
Where To Stay In Brockley
St. James's Guest House
St. James's Guest House is located within two miles of Greenwich Park and is very popular among couples. Decor-wise, it's spacious and modern.
Refurbished 2 Bedroom Apartment
This gorgeous two-bedroom apartment is located within Brockley, London, and also comes with a garden. It is within walking distance of many of Brockley's amenities.
ALTIDO Vita London
This hotel is also within walking distance of many Brockley amenities, including Brockley Market, and is great for short stays. The rooms are modern and light, packed with everything you need for a comfortable stay.
Things to do in Brockley, London: Map
Discover More Things to do in Brockley