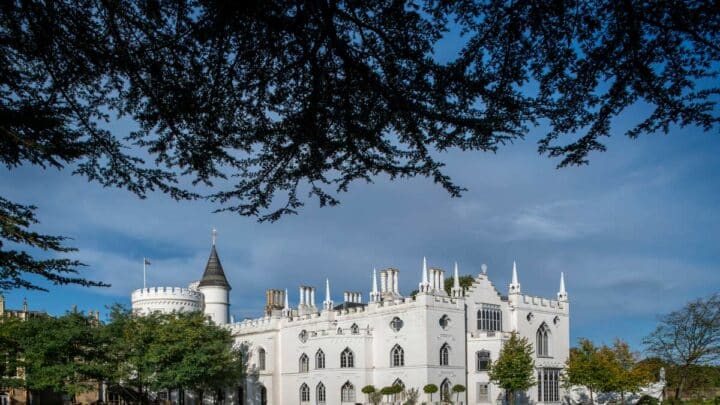 Strawberry Hill House is one of London's Gothic Revival architectural masterpieces. Here's what you need to know.
Strawberry Hill House is one of those gloriously weird and wonderful spots in the city you should really visit if you haven't already.
Looking like someone nabbed it off a wedding cake, it's certainly one of the more unusual buildings in the city – and it has a long and storied history to boot.
Want to know more? Of course you do…
Why Visit Strawberry Hill House?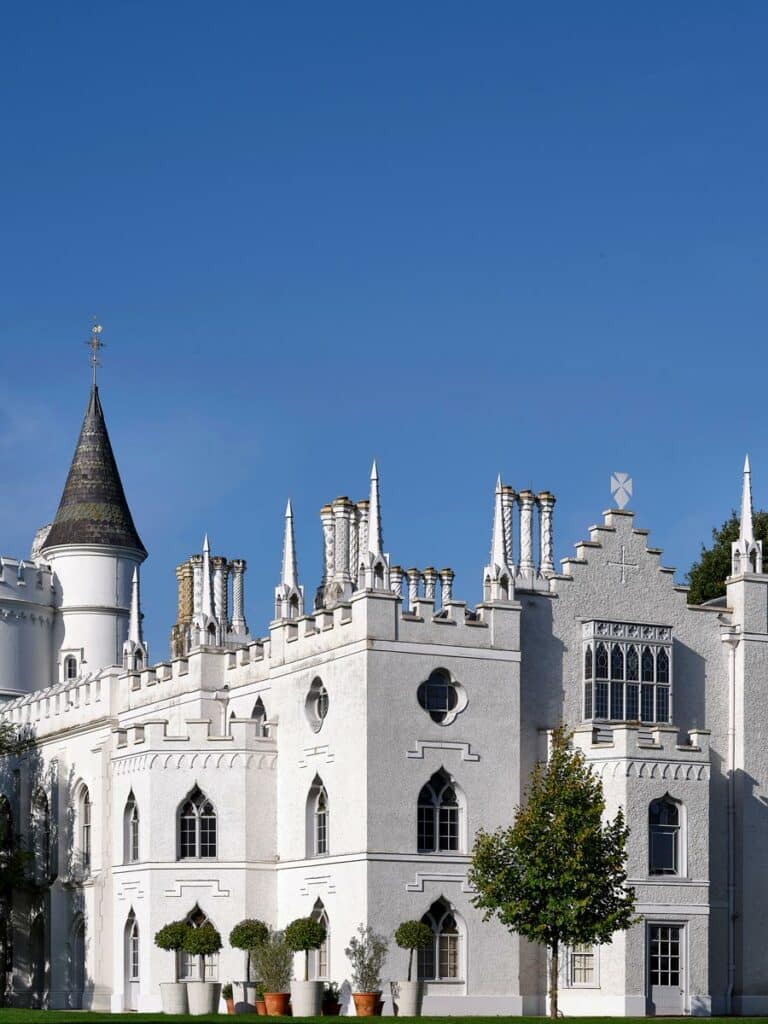 Of all the reasons why you should visit Strawberry Hill House & Garden, the fact that it's internationally famous as Britain's finest example of Georgian Gothic revival architecture should be enough to pique your interest.
Hold up. How did Strawberry Hill House even come into being?
The famous writer and 4th Earl of Orford Horace Walpole had Strawberry Hill House built in the 18th century.
Given that this was a man who's best-known work, The Castle of Otranto, is a Gothic romp with more than a little of the bizarre (read: straight up weird in the best way possible), it shouldn't really be a surprise that the home he commissioned was more than a little unusual too.
The decor and architecture are like nothing you'll have seen before. Strawberry Hill House is filled with rare paintings, furniture and sculptures – plus masterpieces by Walpole himself,and you're onto a winner.
The History of Strawberry Hill House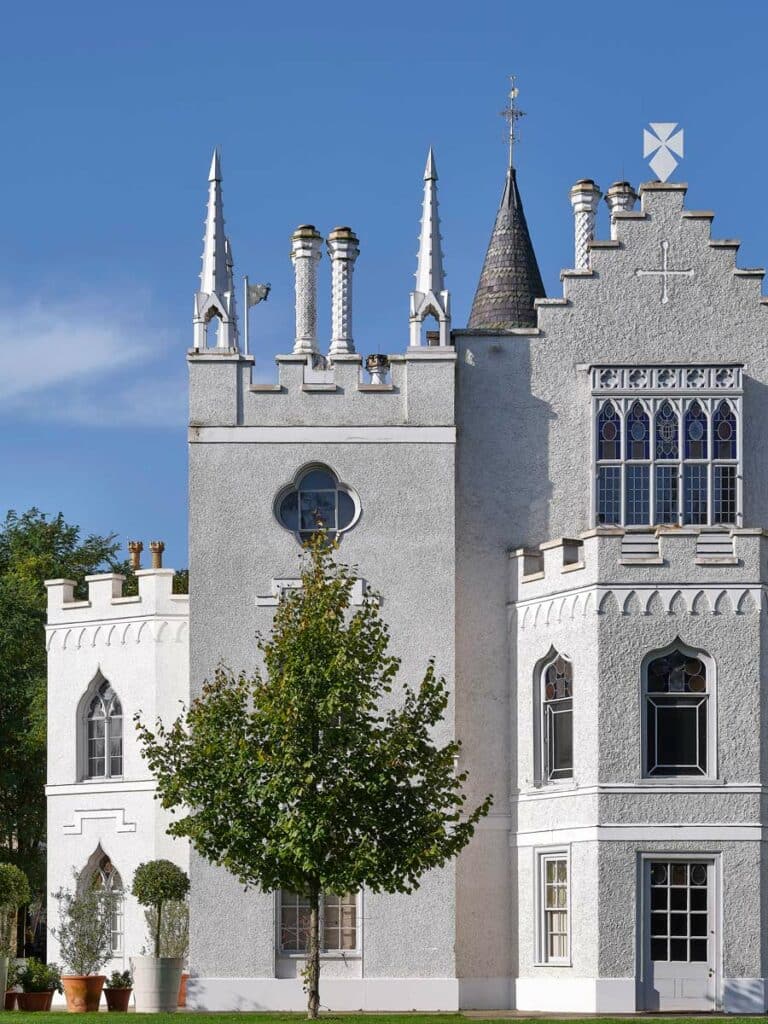 Horace Walpole discovered and purchased Chopp'd Straw Hall in 1747.
The hall was one of the last remaining sites on the banks of the river Thames in the highly fashionable Twickenham. Walpole then began transforming the remaining cottages into a little Gothic castle complete with pinnacles, battlements and a round tower.
The Public Fascination with Strawberry Hill House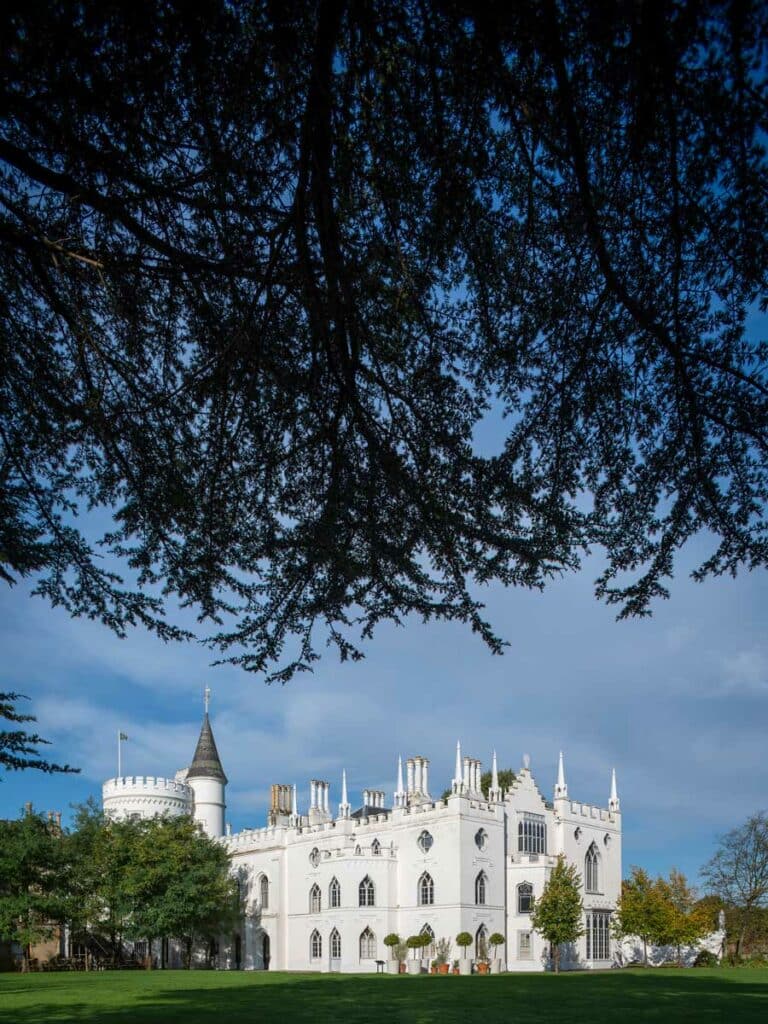 It was so eye-catching that Strawberry Hill House became something of an attraction as soon as it was constructed, and still is today.
Strawberry Hill House was intended to be Walpole's summer residence, but because it was so magnificent it drew in lots of local visitors. In light of this Walpole decided to allow up to four visitors to take tours led by his house-keeper – tours were strictly adults only.
Gothic Revival Architecture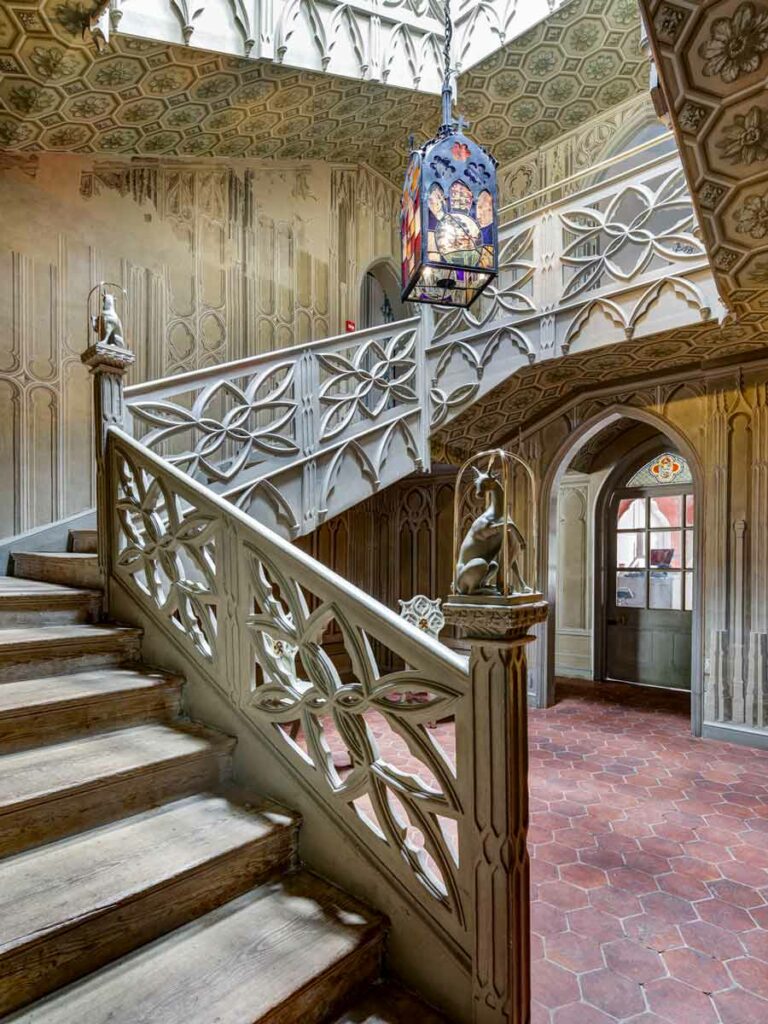 Strawberry Hill House paved the way for the Gothic Revival Architecture that swept across the country in the 18th and 19th centuries. The movement was influenced by Gothic cathedrals around Europe.
Most of these new Gothic Revival buildings were designed by Walpole's friends who were otherwise known as the Committee of Taste: comprised of John Chute and Richard Bentley.
Strawberry Hill After Walpole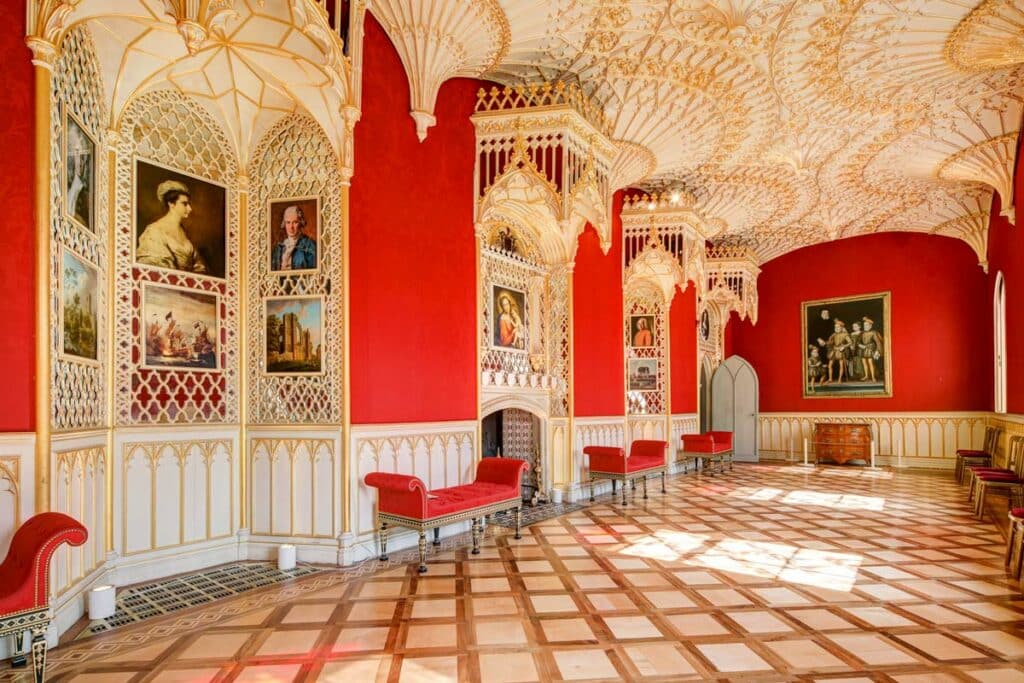 After Walpole's death, Strawberry Hill House was passed on to his cousin's daughter and renowned sculptor, Anne Seymour Damer.
The house subsequently passed to Walpole's great niece, Elizabeth Waldegrade in 1811 followed by her grandson John Waldegrave and John passed the house to his brother George Waldegrave when he died prematurely.
George had been imprisoned for riotous behaviour and took action against Twickenham voicing that he would let Strawberry Hill House go to ruin. In 1842, he arranged what was to become known as The Great Sale and sold most of Walpole's collection over the space of a week.
The Expansion of Strawberry Hill House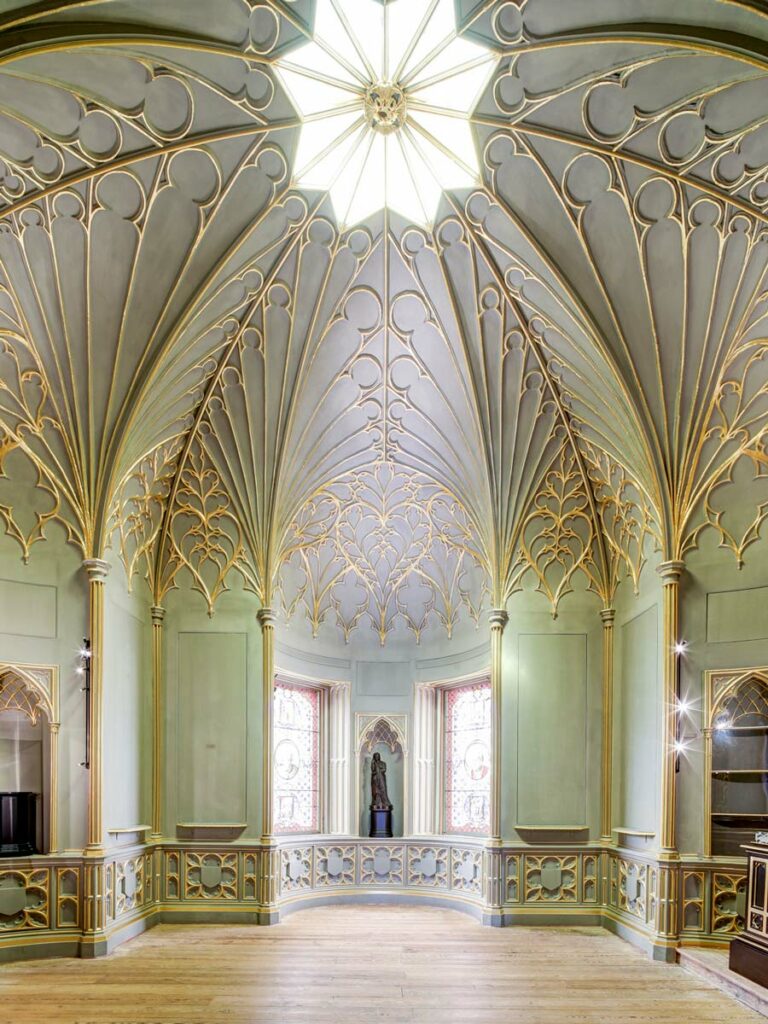 After George's death in 1846, his widow, Lady Francis Waldegrave was left with a substantial amount of income and in 1856 after her marriage to Granville Harcourt she sought to secure Strawberry Hill's House's future.
She began expanding Walpole's Gothic castle, in line with his original wishes. She expanded the hallway, pushing back the main road to create a horseshoe entrance.
Waldegrave then went on to build her own grand Drawing Room, Billiard Room and Dining Room – rooms that are no longer part of Strawberry Hill House. She raised the Round Tower another storey and gave Strawberry Hills Tudor pots in the style of Hampton Court.
Lady Waldegrave held grand parties and the house became well known in the liberal establishment.
Following Lady Waldegrave's death, the house was sold to the De Stern family in 1879 and then again in 1923 to St Mary's University College who still own the site today.
What Can I Do at Strawberry Hill House?
Guided Tours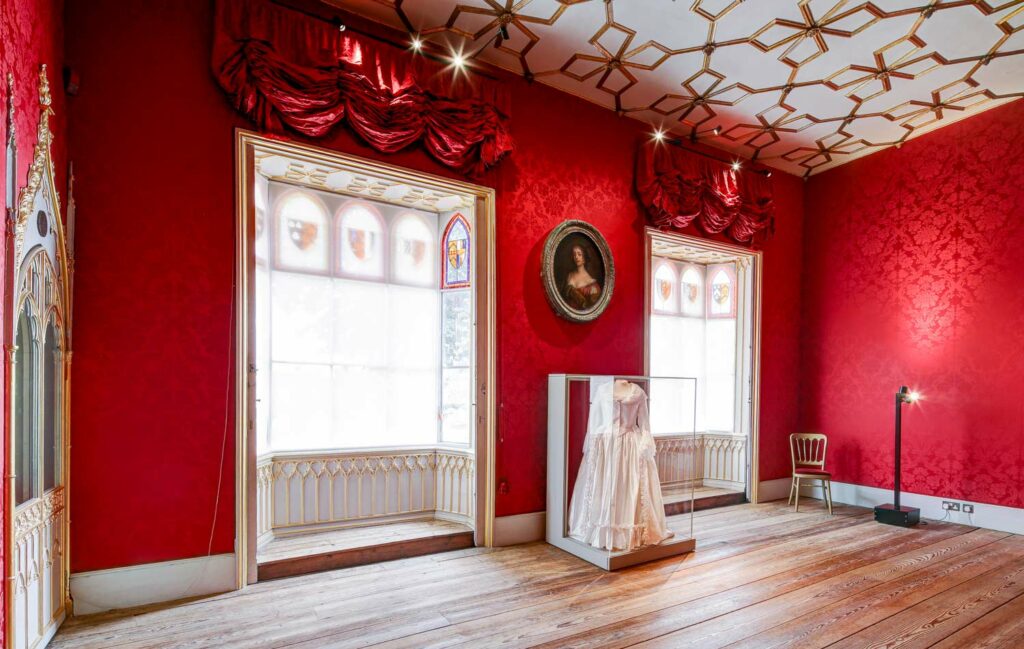 Strawberry Hill House has plenty to see and do – but if there's one thing you have to do, it's to book a guided tour.
The tours give you the chance to delve into the house's history, art and architecture whilst wandering around the magnificent structure, and give you lots of insider info about the history and evolution of the house as we see it today.
Stained Glass Tours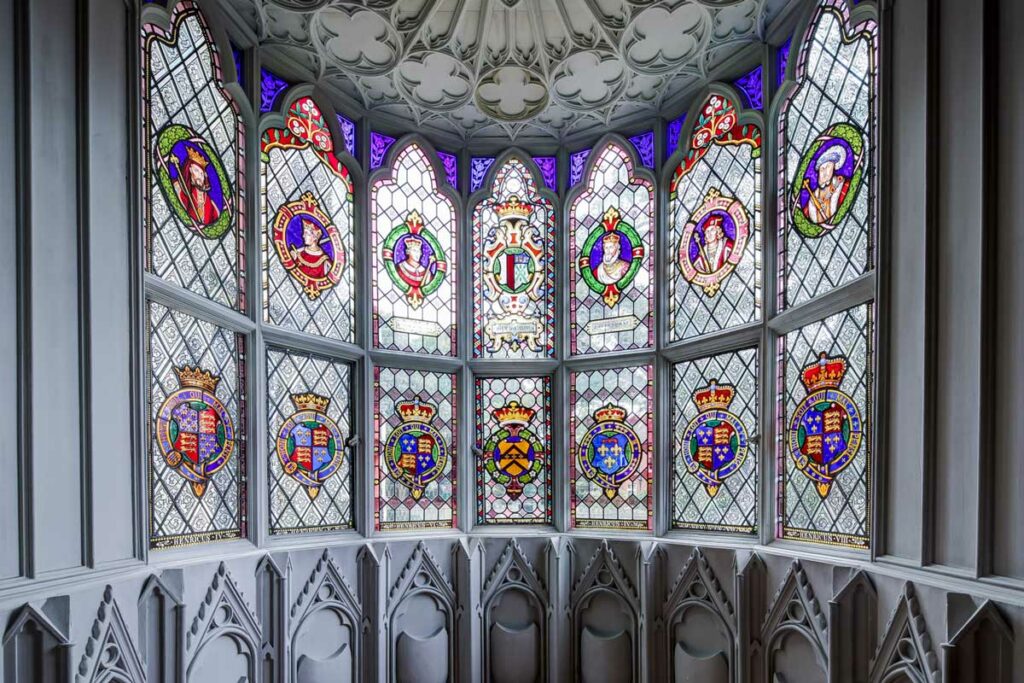 Strawberry Hill House also features a beautiful collection of stained glass windows, and it's actually one of the highlights of visiting. Walpole assembled a large collection of more than 450 pieces of painted glass to decorate his summer house.
Photography Tours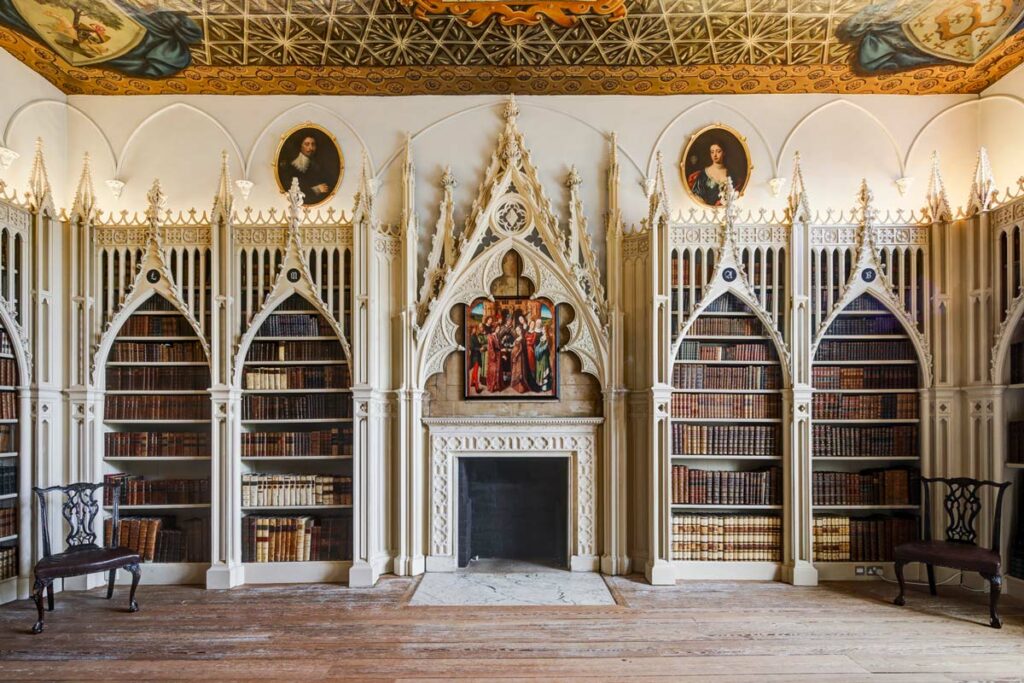 If you're into photography there's supervised photography sessions that run from January to November that give you exclusive access to the house and its magical interiors.
Twilight Tour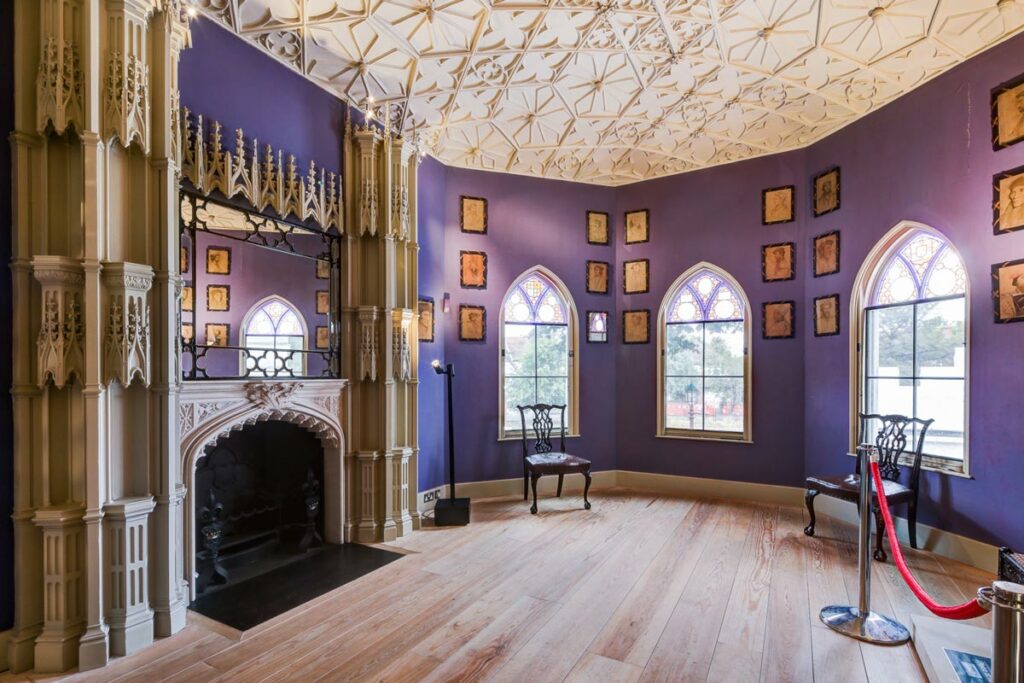 If you're looking for something unique to do on a Friday night, you should book the twilight tour. Available Monday through Friday, an exclusive out of hours tour is kicked with a glass of fizz and you can explore Strawberry Hill House lit up.
Shop & Cafe
During your visit, there's a gift shop on site offering a selection of books and souvenirs that are relevant to Strawberry Hill House. In the spring and summer you can find a selection of garden products including pots, vases and other garden accessories.
There's also a Garden Cafe run by Grounded, which occupies the Great Cloister of Strawberry Hill House and overlooks Walpole's naturalistic garden. From the cafe menu enjoy lunches, home baked cakes and cookies.
Strawberry Hill House: Practical Information for Visiting
The closest railway station is Richmond and from there you can catch the bus R68 towards Hampton Court
If you're visiting via car, Strawberry Hill House has a free car park for visitors
You can (and should) book tickets online before you visit, it's £12.50 for an adult and kids under 16 visit for free
The house and shop are open Sunday through Wednesday, 11am to 4pm
The garden and cafe is open Sunday through Thursday, 10am to 4pm
Strawberry Hill House: Map
Love Strawberry Hill House? Read Next