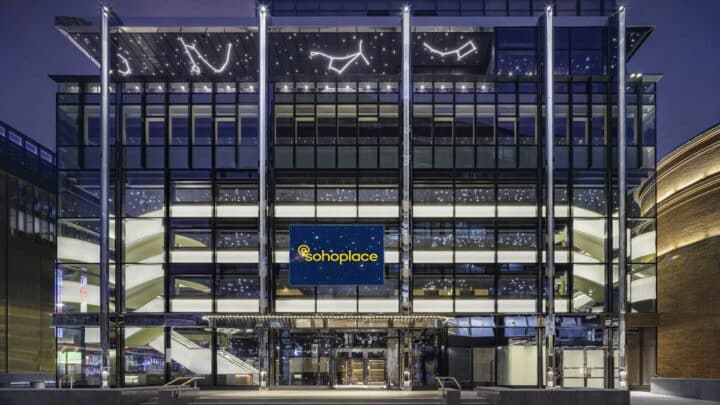 Theatre lovers, get excited. London's West End is getting a swanky new theatre this autumn and you're going to want to check out the first production.
Excitingly, @sohoplace is the first new-build West End Theatre to open in 50 years – and there's no better location for it than at Soho Place. Which, FYI, is the first new street name in Soho for 72 years.
We can't quite think of a better way to spend a cosy autumn evening than catching a production here. Read on to discover why you need to book tickets RN.
About @sohoplace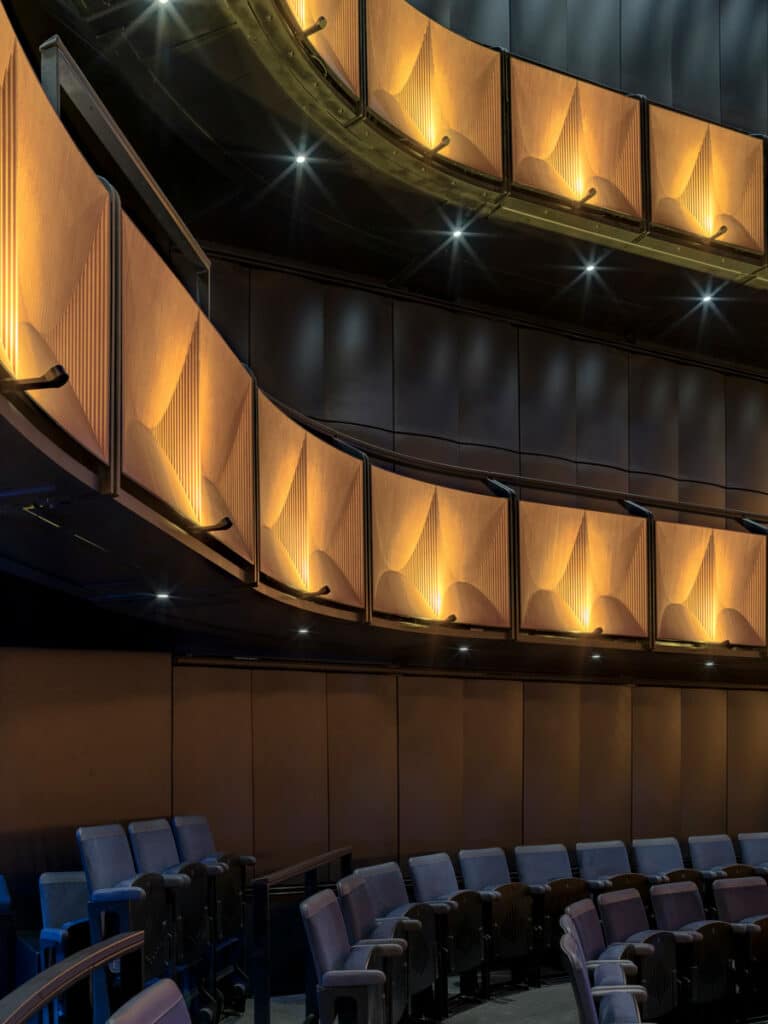 @sohoplace is the new kid on the block, a fresh face amongst the highly esteemed theatres that dot the West End.
The theatre sits in the northeast corner of Soho, and the clever engineers have managed to get the acoustics just right – a tricky task considering the theatre sits directly above 3 rumbling Tube lines.
The state-of-the-art 602-seat auditorium promises perfect sightlines (no need to peer round pesky beams) and excellent acoustics, alongside a creatives' floor and rehearsal room, an actors' Green Room, and a spacious bar and terrace perfect for pre-play drinks.
Marvellous
@sohoplace is opening with the wonderful production of Marvellous, which will run between 15th October and 26th November.
The theatre has flexible seating and will open as a Theatre-in-the-Round for this show – if you're not clued up on your thespian vocab, that means with the seating in a circle and the stage in the middle.
This is a true story and follows Neil "Nello" Baldwin who, despite being told his life was going to be a struggle, makes it his mission to make his life marvellous.
As he did in real life, stage Neil hitchhikes across the country, becomes a famous clown, and even accepts a BAFTA award for the film made about his life, among plenty of other weird and wonderful accolades. He's an inspirational person IRL and the stellar cast, many of whom are neurodivergent themselves, bring his story to life perfectly.
@sohoplace: Practical Information
When?
@sohotheatre opens with Marvellous on the 15th of October, with more productions to follow.
Where?
This brand new theatre in Soho sits opposite Tottenham Court Road Tube Station – an ideal location if you're travelling on public transport. Alternatively, Leicester Square and Covent Garden Tube Stations are a ten-minute walk away from @sohoplace.
Tickets?
You can purchase tickets directly through the theatre's website here.
@sohoplace: Map