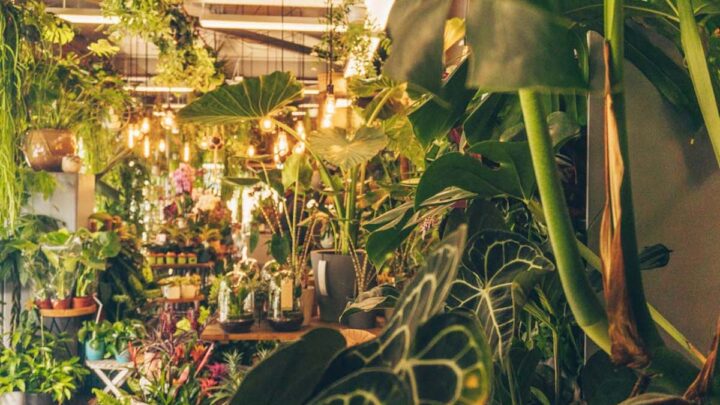 Tired of staring at the same old four walls? These brilliant plant shops in London will help you bring your home to life.
You might not think it but purchasing your first houseplant is kind of a *big deal*.
Not only do houseplants scream "successful adulting" but they're also touted to have health benefits like reduced stress, boosted moods and increased productivity. In other words, they're exactly the tonic we need for life in the gritty city.
Need to know where to find these magical objects? These stellar plant shops in London will sort you right out.
The Best Plant Shops in London
Plant Warehouse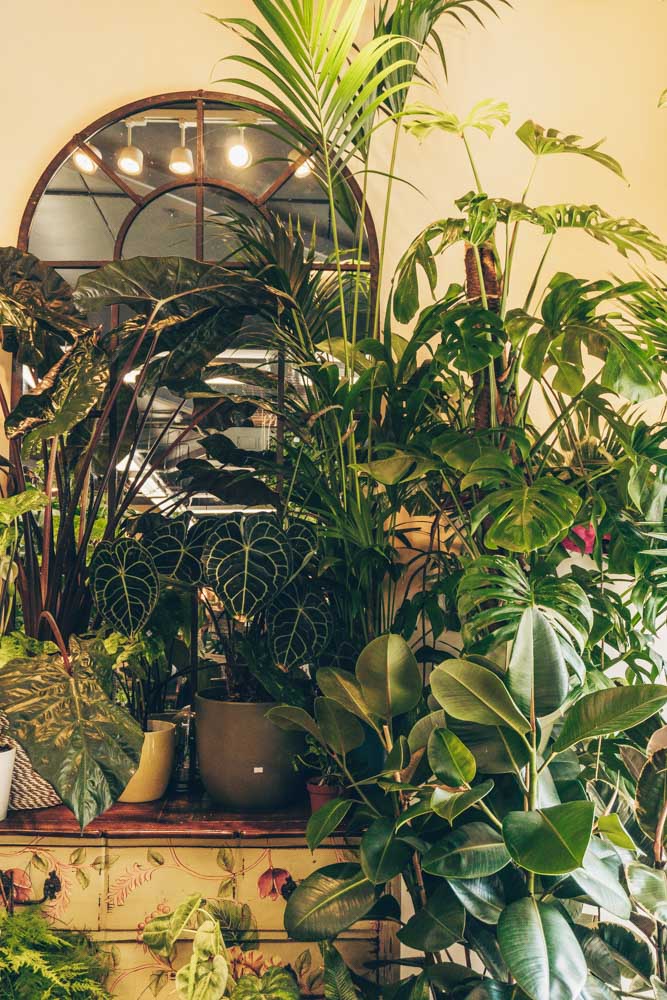 We'll level with you – the interior of Plant Warehouse is straight-up #goals.
We dare anyone to walk into this Hackney plant shop and not immediately start thinking about how they can replicate it at home.
Guess that's the point isn't it? Those big houseplant dreams will make you get spenny with it – but let's face it, we've all dropped a lot of cash on worse things than a botanic haul.
Conservatory Archives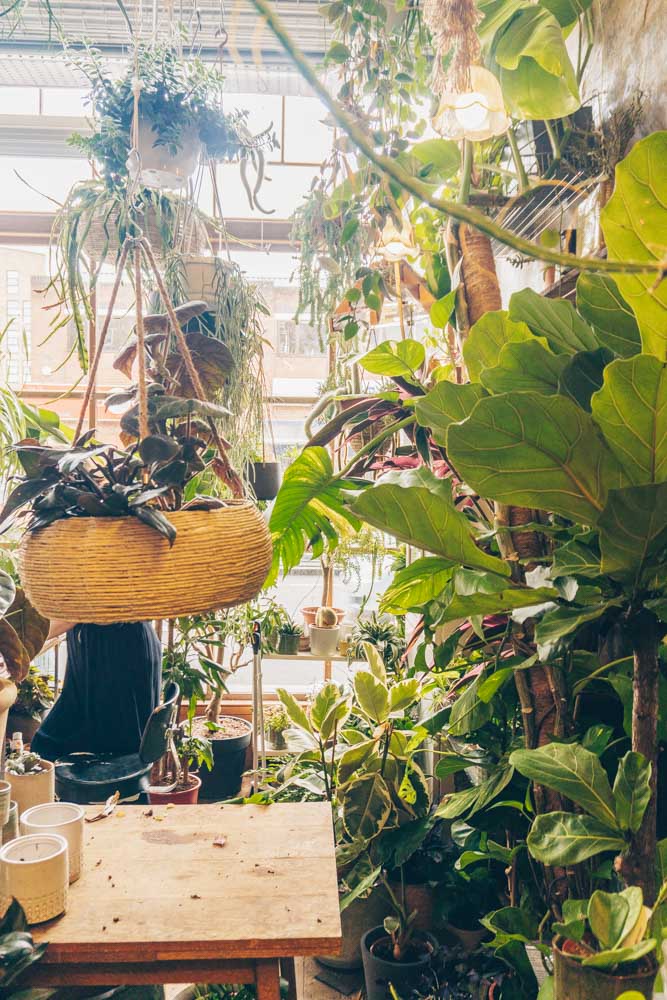 Conservatory Archives may be small but holy Jesus, it's mighty.
A pocket of lush jungle-esque greenery in Hackney, you'll have to shimmy between the hanging vines and shiny yuccas to hunt out your purchase.
The small size also means you're never far away from a member of staff – their encyclopaedic knowledge of the stock is sure to help you walk away with something you love.
Battersea Flower Station
Pun-cellent name aside, the Battersea Flower Station sells itself short.
It sells flowers, sure, but it also touts a pretty eye-catching array of indoor plants you won't be able to resist.
The space is pure escapism – complete with bunting and fairy lights it couldn't stand in starker contrast with the concrete jungle of its Battersea surrounds.
Forest
East Dulwich and Deptford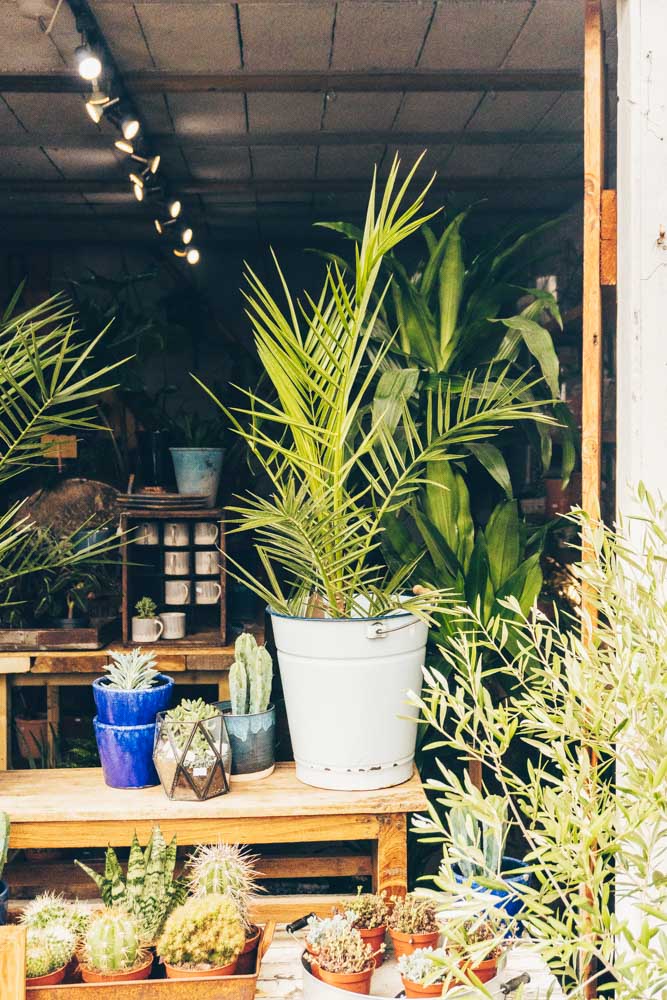 The eeny meeny East Dulwich outpost of Forest has been keeping the area's yummy mummies in bragging fodder for a while now.
They pride themselves on only stocking plants that are easy to grow (read: pretty difficult to kill) AND take the time to give you pointers on how to look after them too. There's another Forest branch in Deptford and you can find them online serving up one of London's best plant delivery services too.
Botanique Workshop
Clerkenwell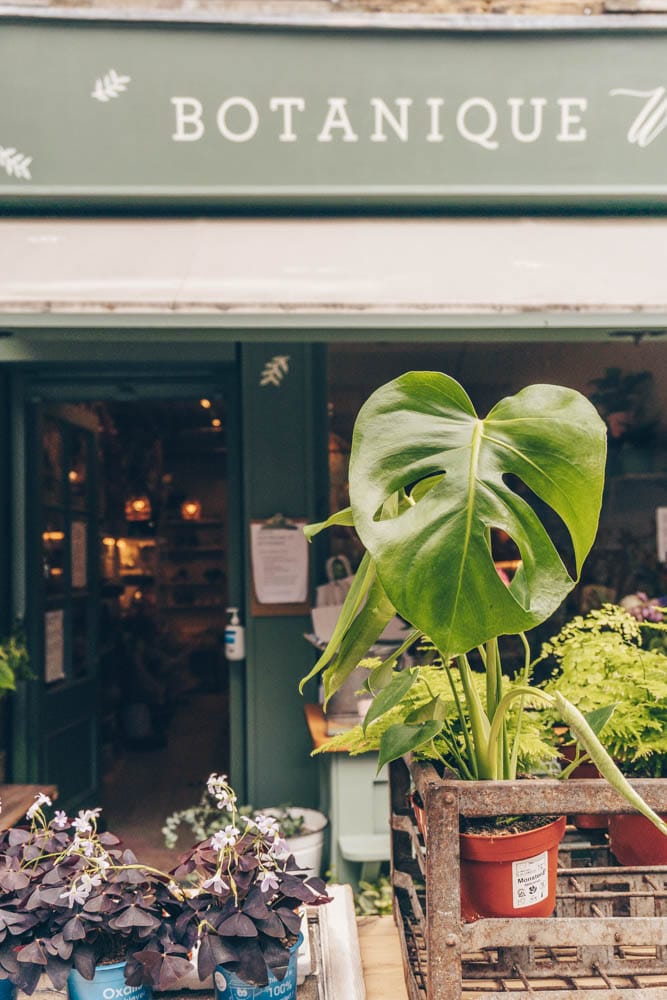 You know all those riotous green-filled interiors spamming your Pinterest? The ones you sigh as you scroll past thinking "one day". Well, Botanique is here to help today be that day.
The big hitters are all there – Monsteras, Strings of Hearts, leafy ferns and succulents – and they'll talk you through how to keep them thriving, well and happy when you get them home.
Grace & Thorn
Shoreditch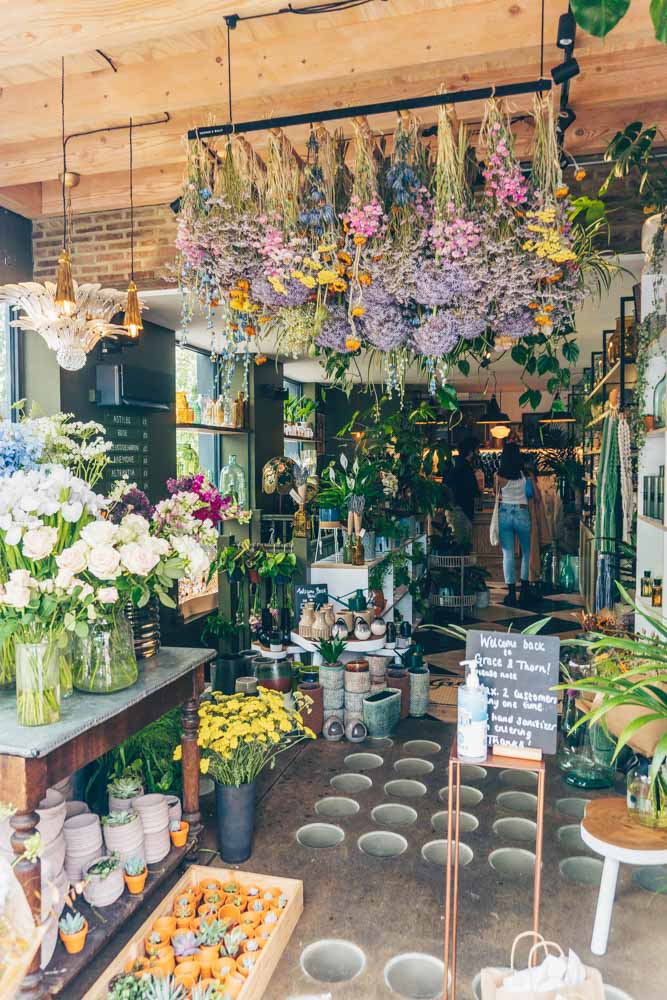 Perched just at the end of Columbia Road, Grace & Thorn is a botanical dream. This Shoreditch plant shop will help you greenify your home.
These guys are the plant growing maestros – so much so that they've even got a book on "How Not to Kill Your Plants" – don't be all egotistic, you probably need it to avoid the "oh no! I've killed my baby houseplant" wailing that always comes about sooner or later.
Clifton Nurseries
Maida Vale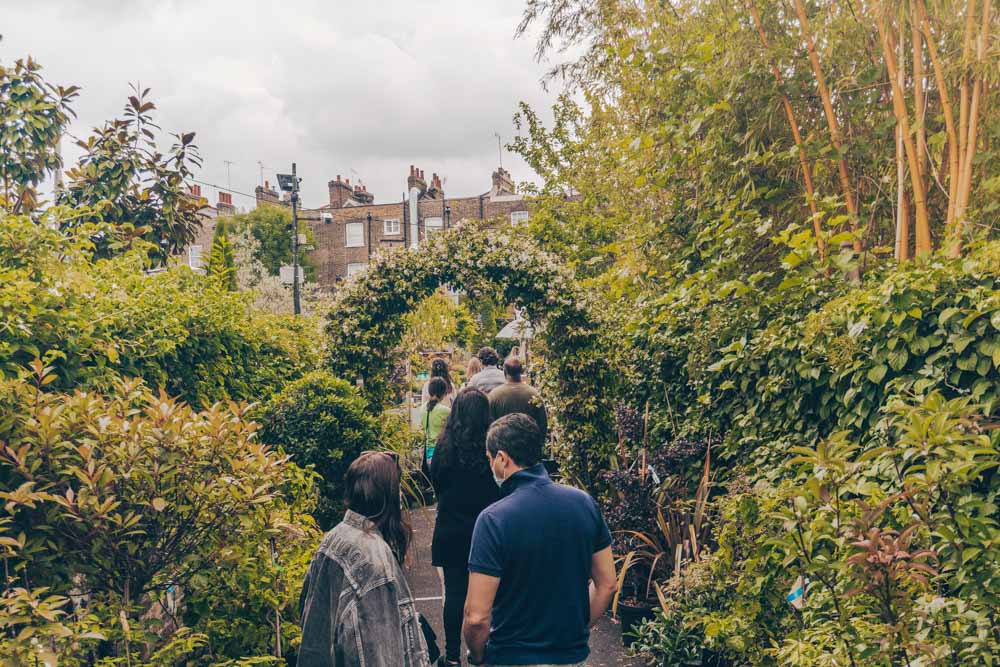 With the ever-increasing wave of uber-trendy and Instagrammable AF indoor plant shops in London, it's easy to forget old stalwarts like Clifton Nurseries.
You shouldn't though, this is London's oldest garden centre – opened to help Victorians get adventurous in the garden and aiding every generation ever since.
Don't worry – as well as outdoor plants, there are plenty that will thrive indoors too.
Petersham Nurseries
Wisteria hanging from the ceiling, flowers poking out of every available space – Petersham Nurseries is a vibe we're willing to roll with.
It's very firmly on the green-fingered Londoner's map, so don't expect it to be empty. That said, its infallibly calm aura makes for a particularly zen shopping experience… particularly when you can finish up with a meal in their Michelin-starred restaurant (you really do deserve it).
The Chelsea Gardener
Like a pimped-up garden centre, this Chelsea plant shop sells all the houseplants you could ever need.
Throughout the year the conservatory offers up a collection of Orchids, Bonsais, and Cacti, alongside Citrus trees and Succulents. And the offerings only get extra-magical at Christmas-time.
City Flora & Plants
With a huge focus on gardening and the cultivation of plants, City Flora & Plants is one of our favourite London plant shops. Vijitha and her daughter Luckmini run this gorgeous store, which is situated on Shoreditch's Old Street.
Not only do they offer a huge variety of species, but the aftercare options are second-to-none – the staff are always on hand to answer questions from panicking plant parents.
Jen's Plants and Florist
Tucked away on Brick Lane, Jen's Plants and Florist has an excellent selection of charming houseplants in a range of varieties that's uniting theme seems to be that they would all look excellent in a designer house.
You don't need to live in one to shop here though. The plants would do a good job or tarting up any room. They also have a nice, heartwarming story.
Jen used to work in corporate finance before she ran the plant shop and found the whole experience a little soul sapping. One day she decided that she needed to give it up and follow her dreams and that's how Jen's Plants was born.
The Nunhead Gardener
Nunhead
The exposed red brick of Nunhead's railway arches makes the eye-wateringly stylish setting for The Nunhead Gardener. That railway arch home also provides them with plenty of space in which to stock their extensive range of indoor and outdoor plants.
The big thing about these guys though is that they employ a brilliant team of horticulturalists to run the place, meaning that even if you're a total plant novice you'll be able to walk away with the right plant for you.
They've since expanded their plant-based empire into Mayfair and Camberwell, where you can find a similarly great selection of plants on offer.
Cornercopia
Streatham
Cornercopia began life as a small shop in Brixton Village Market back in 2009 and went on to do all sorts of very cool things like hosting restaurant and cocktail bar pop-ups in amongst its veritably forest of greenery.
They've since moved out into larger digs in Streatham, taking their fabled cat Ginger along with them. They offer some great looking plants and are clued up on all the benefits that plants can have on a person.
We should also mention their range of plant pots and other ceramics that are well and truly in line with the MO of making your space look beautiful, and for beginners you can even take workshops here to learn from the best about the ins and outs of houseplant care.
Honourable Mention – Columbia Road
Shoreditch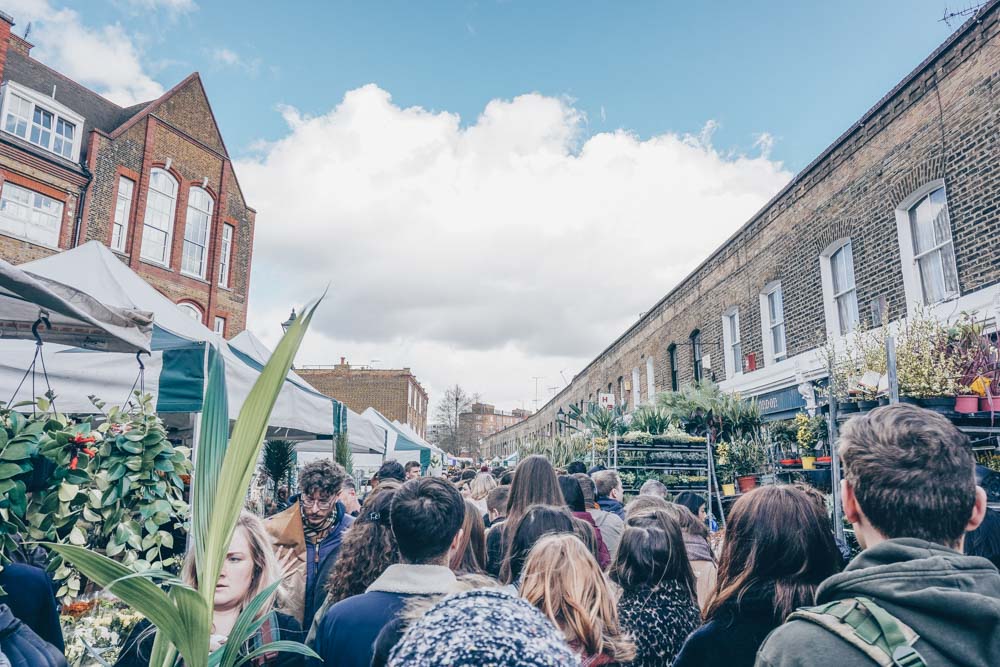 No, it's not a shop but we're giving Shoreditch's Columbia Road Flower Market in Shoreditch an honourable mention because it's peak plant-power London.
There's nothing better than bustling between the market stalls on a Sunday, picking up more plants and flowers than you can carry and always eyeing up just one more.
Prick
Online
There's a very big reason we love this place – for it's tongue in cheek name: Prick. Why is it tongue in cheek? Because this shop specialises in the prickliest of plants, the cactus.
There's another reason we love it too and that's because of their unabashed acknowledgement that they only deal in plants that are very easy to take care of. You'll find a fantastic spread of funky-looking cacti and succulents that are sure to make an interesting addition to your living room.
Prick used to have a bricks-and-mortar store in Bethnal Green but they recently moved online only. For all the reasons mentioned above, we have to give it an honourable mention
The London House Plant Guide: Practical Tips
Do remember to ask the shopkeepers about the plants and how to take care of them. They should be more than happy to offer the kind of advice that means that new ficus won't be dead in the backyard by the end of week one.
Picking up some plant food from your local plant shop can be a great way to give plants the nutrients they need to stay alive.
The London House Plant Guide: Map
Looking for More London Inspiration?