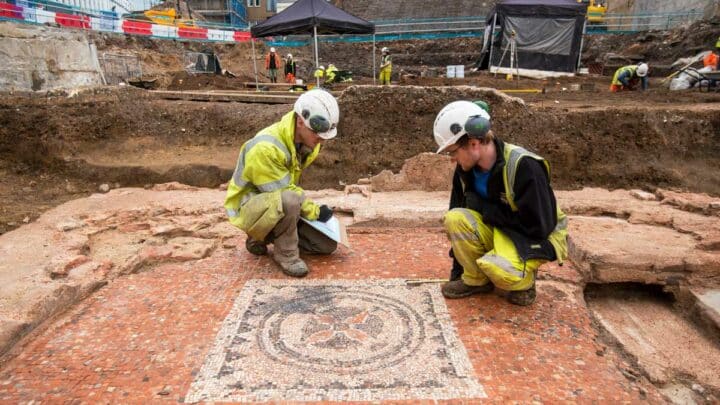 A rare discovery has been made that gives us a glimpse into London's Roman past.
The remnants of an ancient Roman mausoleum have been discovered at a dig site in London. As if that wasn't fascinating enough, the find is particularly significant as it is the best-preserved and most-intact structure of its kind to be uncovered in Britain, ever.
The discovery was made just a short walk from Borough Market and London Bridge at the Liberty of Southwark dig site where in February 2022 archaeologists unearthed a pair of Roman mosaic floor tiling – themselves some of the largest found in London in more than half a century.
So, What's the Story?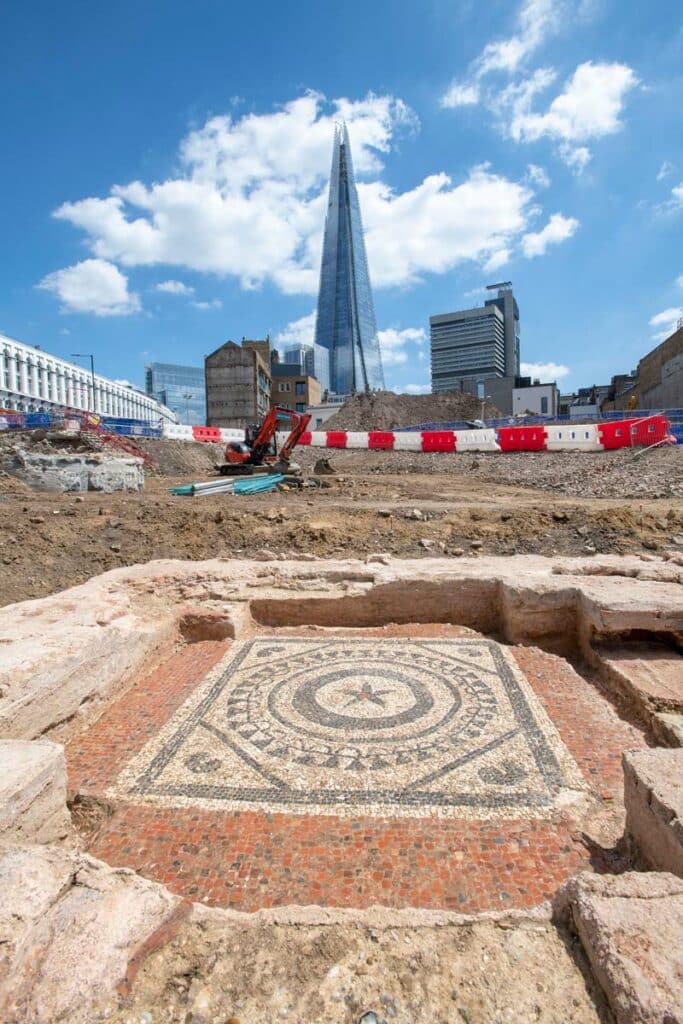 As to what happened to the structure, there's speculation that it was likely torn down during London's mediaeval period. What's survived shows signs of having worn the weathers of time too. Its floor, decorated with a flower mosaic, sits on top of an older original in the same design, indicating that the floor had been raised or repaired.
Archaeologists seem confident that when it did stand it would have been quite a sight to behold, likely climbing two stories up and decorated ornately – no doubt then that it would have served as final resting place for a family of very wealthy Romans.
Funnily enough no human remains have been found in the tomb though over 100 coins have been discovered along with bits of pottery and tiles that would have once made up the roof (what kind of grave robbers made off with the bodies but left the cash?).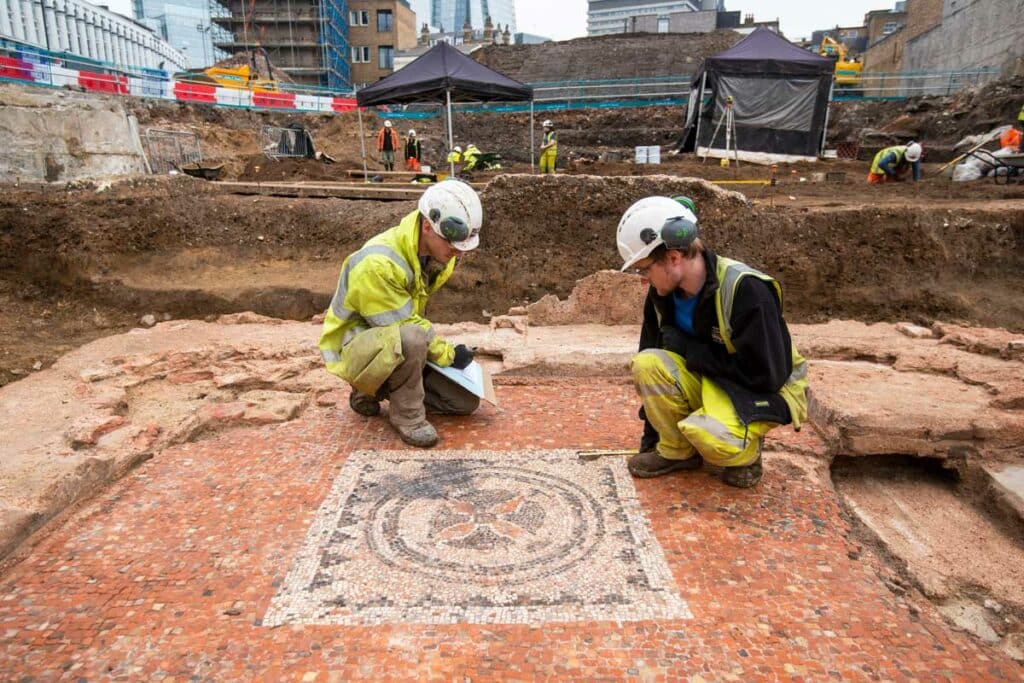 There are plans in order for this site to be put on public display though no date has been fixed yet. Our guess is that it will be tied to the The Liberty of Southwark development, a site that's clearly not ready to let go of its past – something we're very pleased to see.
London's New Roman Mausoleum: Practical Tips
Open: TBA
Address: Address: 15 Southwark St, London SE1 1RQ