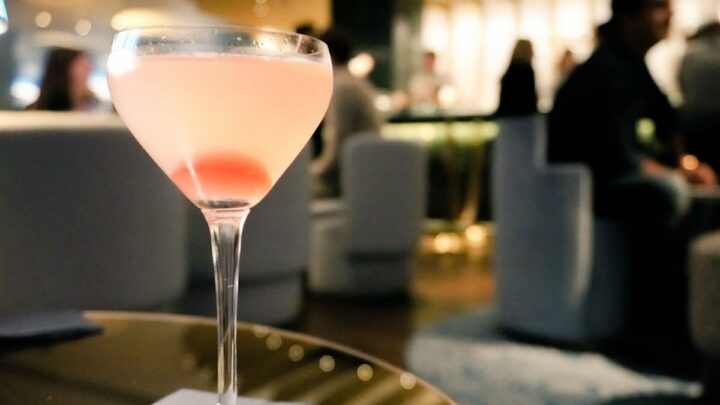 Lyaness, the cocktail bar at Sea Containers, had some big boots to fill.
Its predecessor, Dandelyan, was named The Best Bar in the World – so it came as a surprise when the man behind it, Ryan Chetiyawardana announced he'd be closing it and replacing it with a new bar and a new concept… Lyaness.
How does it shape up? What should you expect?
Time to dive in.
Lyaness Review: First Impressions
Nothing says high-end cocktail bar like a plush interior, redolent of the sitting rooms of days past where guests were entertained, alcohol sloshed aplenty and gossip brewed like good tea.
Anyone who ever visited Dandelyan will know that it wasn't too shabby on the interior fronts, and nor is Lyaness either.
The bar manages to tread the line between luxurious and welcoming perfectly – in other words, it's the kind of place you want to spend a few hours in the early evening catching up with friends.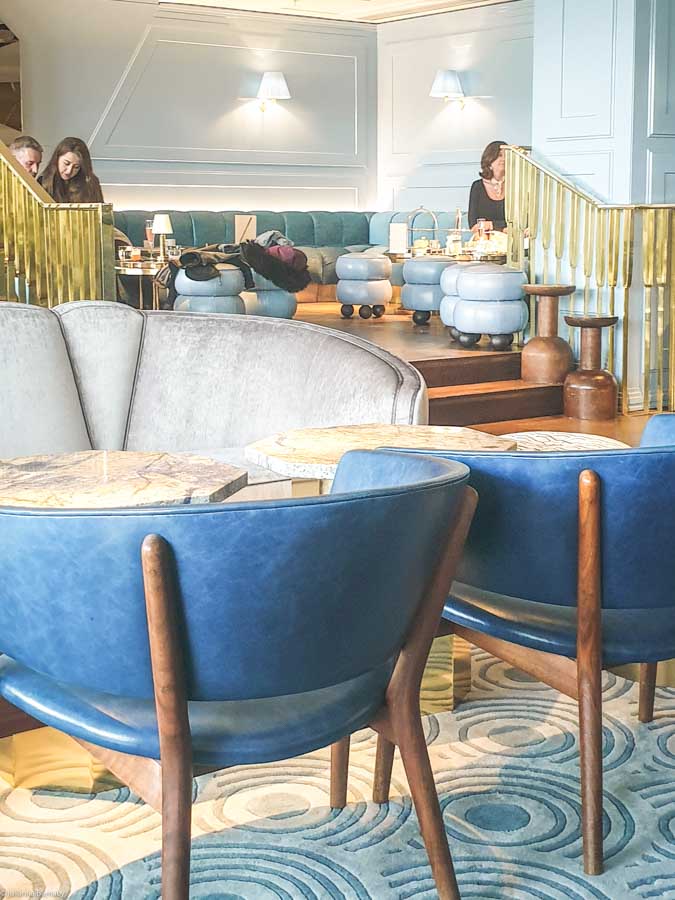 Cerulean blue velveteen banquettes, brass tables and dove greys ooze an aura of money with comfort offset by touches of marble and low-key sixties patterns. Designer Jacu Stauss also designed Dandelyan but the mood is more playful than the Lyaness predecessor.
It's the kind of place that Don Draper would drink in – well, before he got hit with the bad suits and questionable shoes in the 70s.
The Lyaness Cocktail Menu
So, first impressions are good. But here in London, we know that it takes a lot more than a pretty interior to make a great cocktail bar. So the million dollar question is how are the drinks?
In one word? Impressive.
Chetiyawardana, who's often nicknamed Mr Lyan is one of the world's most awarded bartenders – if you thought Dandelyan was some kind of a fluke, think again.
This is a man who knows his way around every conceivable flavour that goes into a cocktail, plus a few more that you hadn't even thought possible.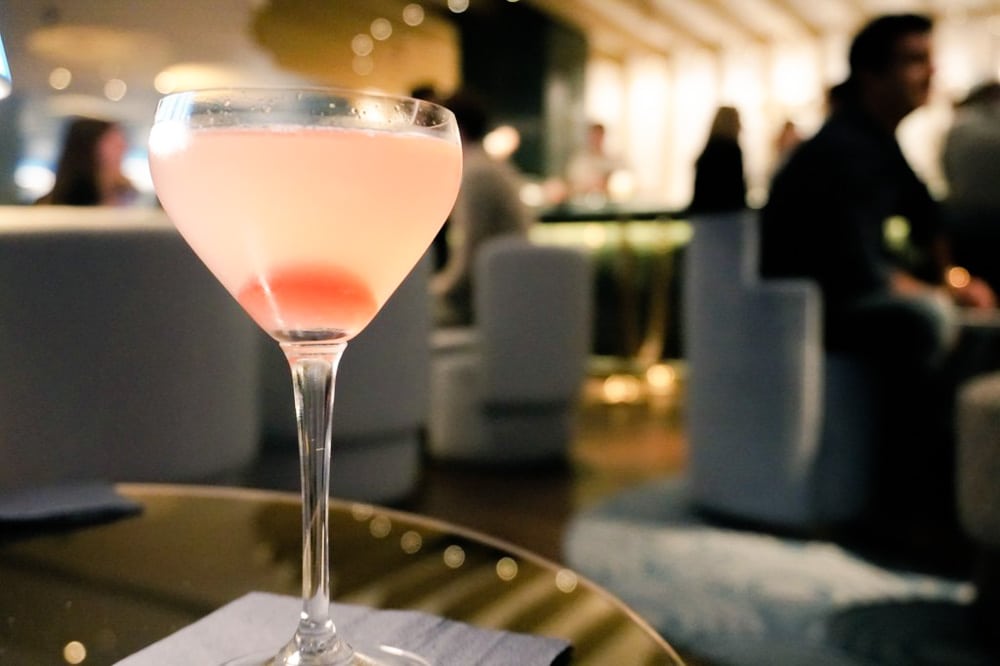 Normally, we're not too keen on a concept menu – anything that takes you longer to work out how and what to order than it would to drink the cocktail is, in our opinion, a massive fail.
While Lyaness' cocktail list could be described as a concept menu – the concept is pretty simple. The drinks are organised by five key ingredients – Oyster Honey, Blood Curaçao, Green Sauce Liqueur, Malt and Grass Amazake, and Fruit Furikake.
Some you'll recognise, others you won't – that's fine – the very descriptive menu should give you an idea of what to expect.
One of our favourite finds on the cocktail menu is the rather clever drinks map, which plots each cocktail on a chart of day to night, light to rich to help you choose your perfect tipple.
It feels so obvious an inclusion, but the fact that we're yet to see it on another menu elsewhere suggests it's yet another mark of Chetiyawardana's understated genius.
If that fails the ridiculously knowledgeable team will pick up the mantle, talking you through the cocktails to help you take your pick. After all that, if you still don't find quite the drink you are looking for, they will make one up based on your preferences – simple.
Safe to say, we've never gotten as far as ordering off-menu. We've visited Lyaness a few times and the biggest challenge is choosing which of the drinks to order.
The "Green" Spritz – a refreshingly light drink made from Roku Gin, Fruit Furikake, Martini Ambrato, 'green' strawberry kombucha, jasmine, and bubbles – can't help but please.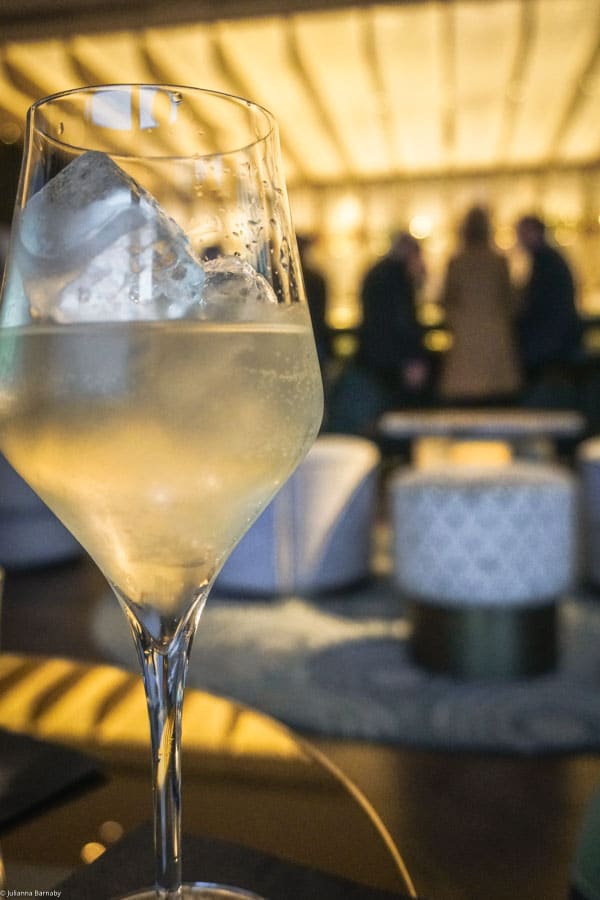 Looking for something a little richer? The Blood Brown Derby – made up of Maker's Mark, Blood Curaçao, grapefruit honey, and fermented rose – is rich and tangy, the perfect segue into the evening.
Other winners include the gin-based McMaster Fizz and the incredibly boozy Palm Tree Daisy – which is a lot of fun to drink, as Mr Lyan's cocktails invariably all are.
Final Thoughts: Is Lyaness Worth the Hype?
Yes. Lyaness is certainly worth the hype.
Chetiyawardana has done it again – in razing his previous world-class cocktail bar to the ground, he's made way for a new and equally exciting bar to rise from its ashes.
Lyaness is a must-visit for anyone in love with the humble cocktail.
Lyaness: Practical Information and Map
Contact
Address: Sea Containers, 20 Upper Ground, South Bank, London SE1 9PD
Telephone: 020 3747 1063
Opening Hours
Mon – Weds + Fri 5pm – 11pm, Sat + Sun 12pm – 11pm.
Do I Need to Book a Table at Lyaness?
As with all of London's brilliant bars, booking a table in advance is highly advised to avoid being turned away.
Does Lyaness Serve Afternoon Tea?
Yes, Afternoon Tea fans can rejoice – Lyaness serves their Spirited Tea on the Weekends. Book here.
How Much are Cocktails at Lyaness?
Cocktails are around £14 – which is on the higher end of average in the capital.
Looking for More London Bar Guides?
Lyaness, Sea Containers
Summary
A dazzling cocktail menu and gorgeous interiors. Lyaness is a winner.