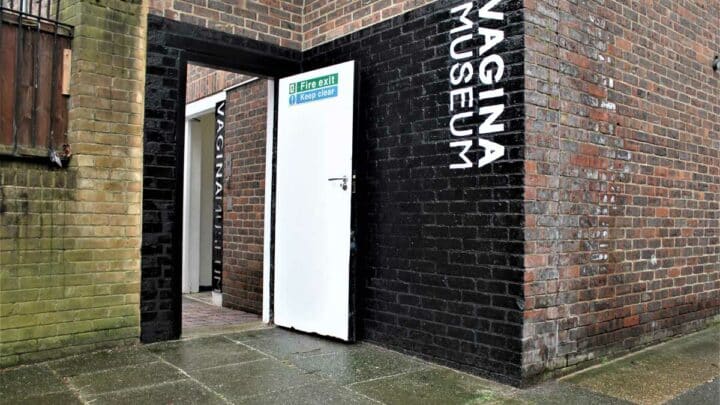 Did you know that London has the privilege of being home to the world's first bricks and mortar museum about the vagina? Read on to find out all about it.
It's almost as simple as it sounds. The museum is fully dedicated to gynaecological anatomy.
There's a penis museum in Iceland, which is cool. But there was no vagina equivalent anywhere in the world until the Vagina Museum came in.
How Did The Vagina Museum Come into Existence?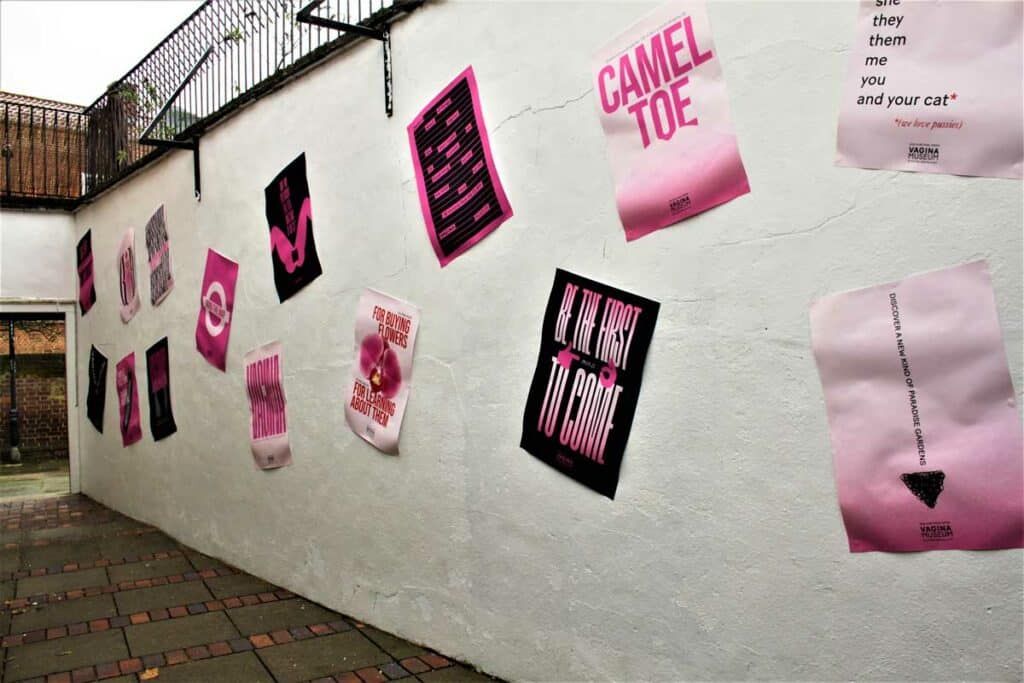 Well, the project launched in 2017, initially starting with pop ups around the country and a few exhibitions and events.
They did pop ups in all kinds of places. From the Green Man Festival to the Royal Insitution and the Feminist Library to the Freud Museum.
2019 saw them open their first museum in Camden Market, and a second Bethnal Green in 2022 with a view to start work on a permanent fixture in the next few years.
They have clear values: To respect, to always have integrity, to empower and to be inclusive at all costs. It's a big YES from us!
They also have a very clear mission:
Firstly, they aim to spread knowledge and raise awareness of gynaecological anatomy and health.
Secondly, they want to give people confidence to talk about the issues surrounding gynaecological anatomy.
Thirdly, they want to erase the stigma around the body and gynaecological anatomy.
Fourthly, to challenge the heteronomative and cisnormative behaviour. And finally they aim to promote intersectional, feminist and transclusive values.
What Do They Exhibit Exactly?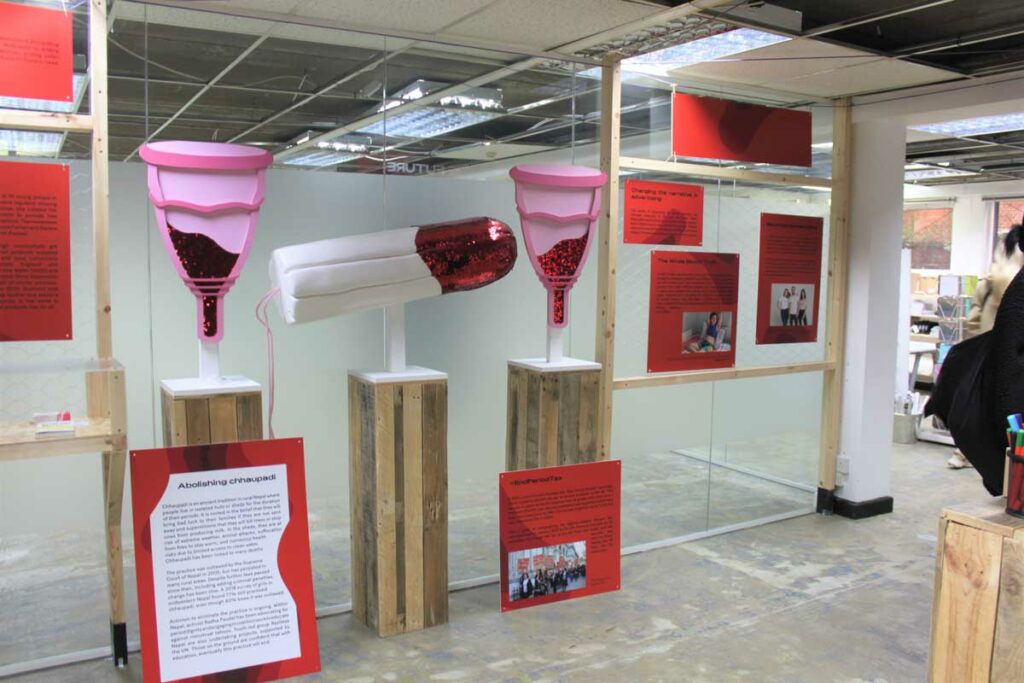 Everything to do with vaginas! They have both permanent exhibitions and exhibitions that last limited amounts of time.
For instance, 'Periods: A Brief History' won't stick around long – and is highly worth a visit.
They look into the fact that periods have been a taboo subject within society for thousands of years.
Even though over 800 million people menstruate daily, and over 50% of the global population will menstruate at some point in their lives, this natural process is still shrouded in shame and stigma to this day.
The exhibition hones in on where the taboo of periods came from, has it always been that way? Are there cultures that believe that menstruation is a positive thing?
Free Exhibitions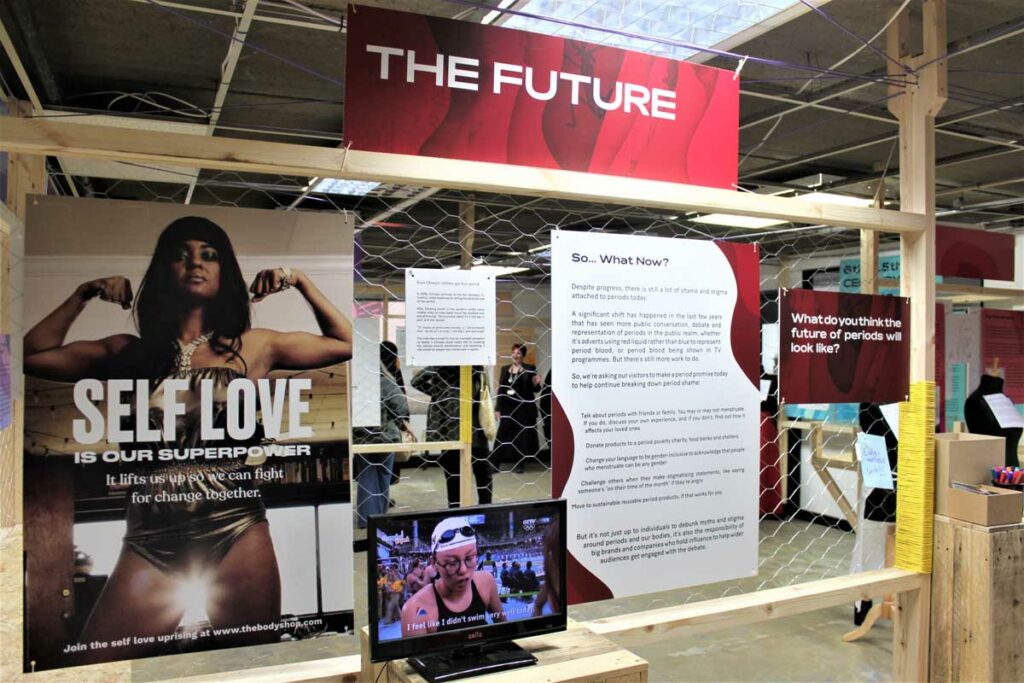 'From A to V' is another free exhibition which is there permanently and looks at undoing the stigma around the vagina, vulva and whole gynaecological anatomy.
The exhibition impresses the idea that with dedication to learning, open discussion and intersectional feminism, they can remove this stigma completely.
They believe all people should know that there is nothing offensive or shameful about their bodies. In the exhibition, 4 main areas will be covered: anatomy, health, vulva diversity and activism.
Thought-Provoking Themes
A recent exhibition, Muff Busters: Vagina Myths and How to Fight Them, shined a spotlight on how the lack of information and lack of relatable, accessible examples of where the vagina is and what a vulva looks like means that unachievable ideas of what is normal have been formed.
This has then led to unrealistic expectations of what we should expect from our bodies, what they should look like and our relationship with them.
More importantly, it has led to people to take extreme measures with their own bodies. For example between 2002 and 2012 labiaplasty surgery increased by 500% on the NHS alone.
Why Should I Visit London's Vagina Museum?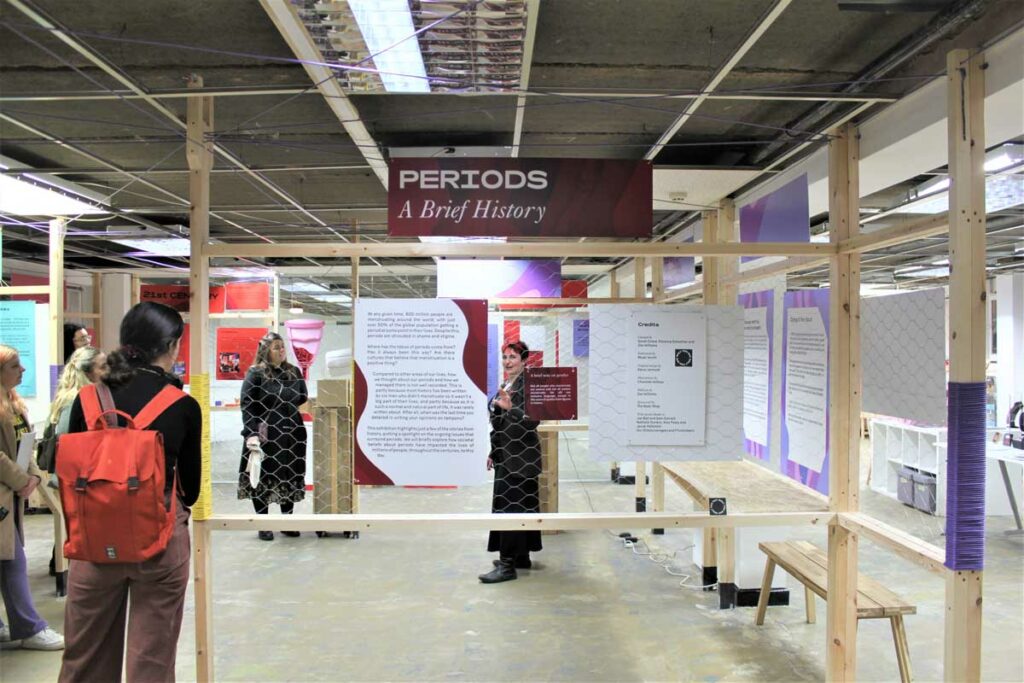 Either you are a woman, you identify as a woman or you simply know a woman, and that is reason alone to visit.
Female liberation begins with healing the wound around a woman's anatomy, around all the shame and guilt that goes with simply having a vagina.
Visiting, donating and just being there helps spur on dialogue around why it's so important to talk openly about vagina's and is what we need to be doing more of for many reasons.
But mainly so we can open the space for generations to come to feel comfortable and safe in their bodies and not afraid to ask questions.
There's a lot to fear out there, but vaginas definitely shouldn't be one of them.
Visiting The Vagina Museum in Camden: Practical Tips
You have to book your slot online if you want to visit. It's done very easily on their website.
Some exhibitions are free and some are paid, all the information is on the website.
Even the ones that you need to pay are only £6, so it's still very worth it. They also have concession prices if you're on universal credit or jobseekers allowance.
There's so many other ways you can support The Vagina Museum if you can't attend, so be sure to check their website and the support section.
Vagina Museum London: Map
More Inspiration? Or Just More of London's Quirky Spots