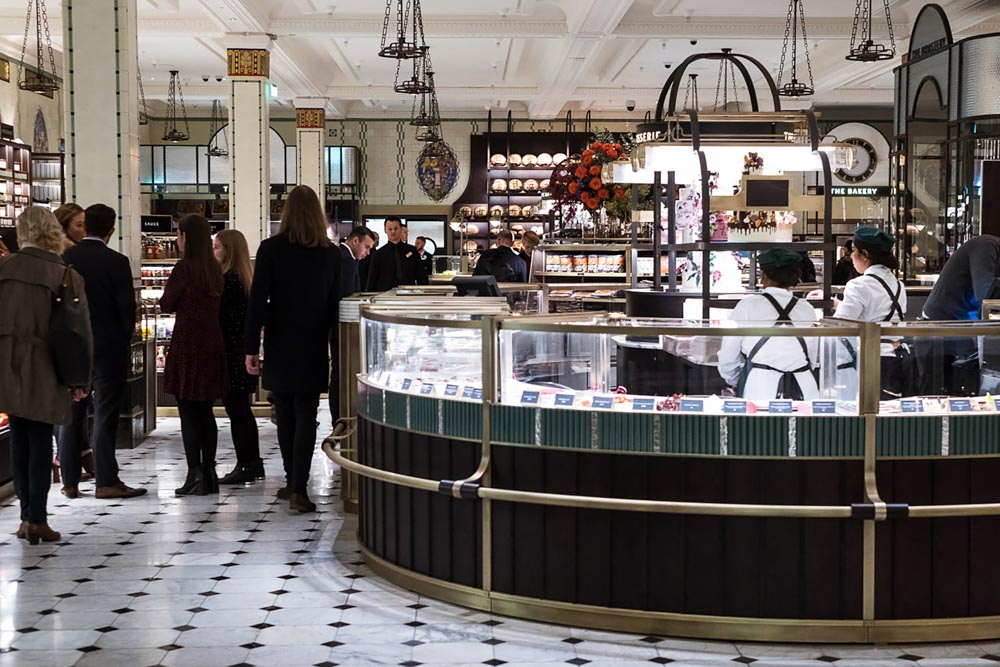 As you'd expect from swanky Knightsbridge, the cafes here are nothing to be sniffed at.
The area has a surprisingly assorted range of cafes and coffee shops and these picks are all united by their commitment to serving quality repast in comfortable settings.
Looking for the best cafes in Knightsbridge? These are the spots you should have on your radar.
The Best Cafes and Coffee Shops in Knightsbridge
Feya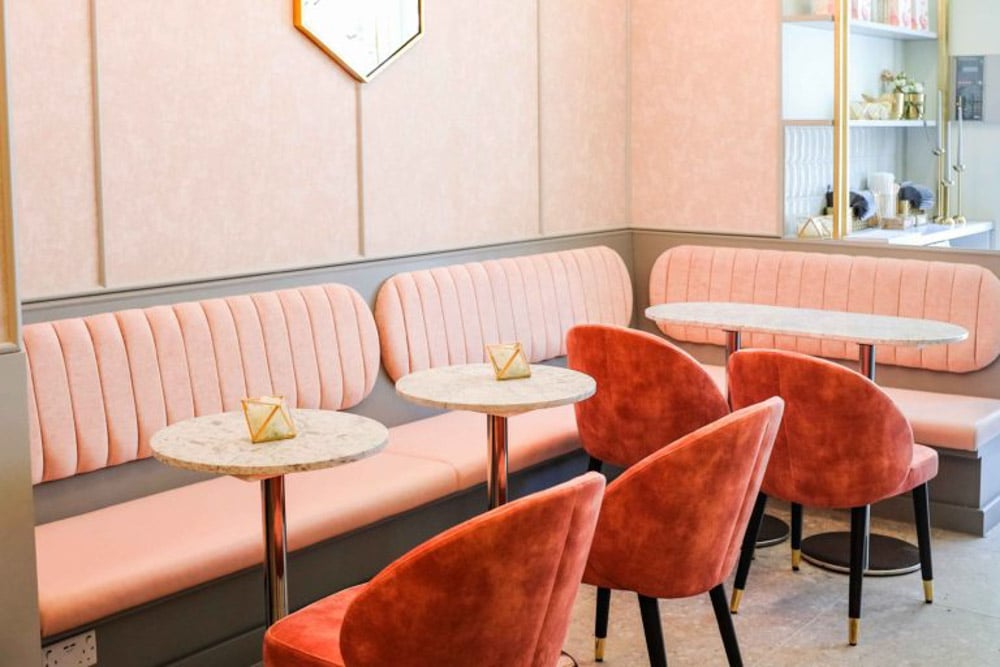 Feya is one of the most beautiful and dream-like Knightsbridge cafes, if not London as a whole.
This heavenly café was founded in June 2018 by Zahra Khan, and it has been outstandingly successful ever since. Lavender-themed and absolutely enormous, the Knightsbridge branch is actually the second café, with the original one being in Marylebone.
The coffees at Feya are really fairly priced, considering its location, and they are just absolutely delicious. If you fancy something a little different, be sure to try the Arabic Coffee, which is flavoured with cardamom and saffron, and isa real treat.
Elegant, unique, and completely Instagrammable, Feya is a wonderful spot for fans of all things pretty and pastel; this is an unbeatable place for an afternoon coffee, or a little bit of mid-morning brunch before hitting the shops of Knightsbridge.
Carpo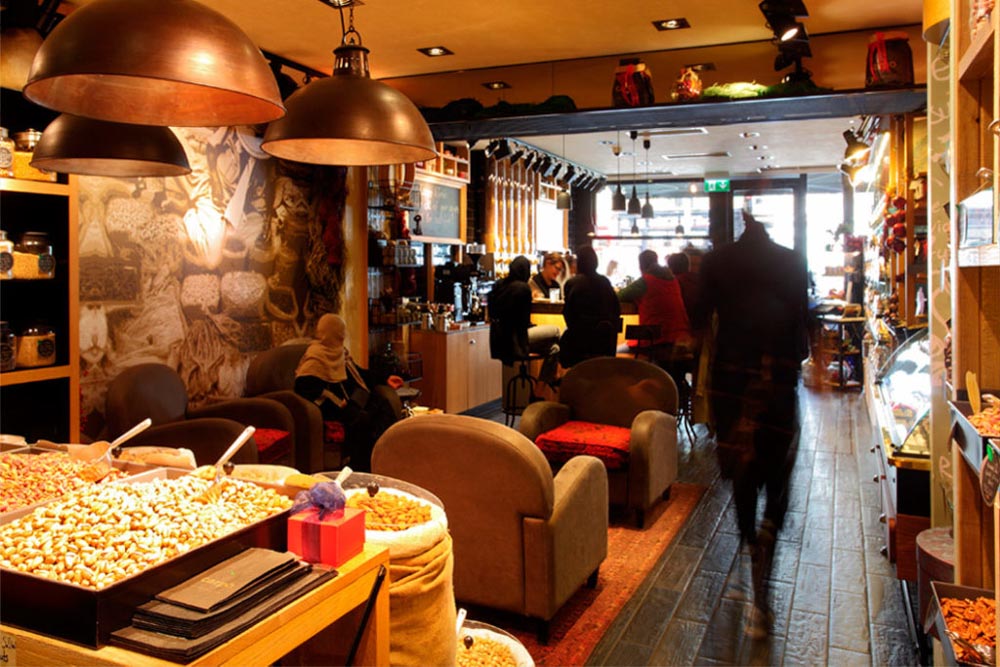 Founded in Athens in 1991, Carpo coffee shop has completely grown and flourished, now with five branches in Athens, and three in London.
The Knightsbridge branch is absolutely fantastic. One of my favourite cafes near Harrods, these guys really know their stuff when it comes to coffee. Theyonly use the highest quality beans and methods to ensure that their customers have a complete sensory experience.
What sets Carpo apart from many of the other coffee shops in Knightsbridge, is that they completely immerse their visitors in the history of the coffee, the smells, sounds and flavours, which is truly memorable.
Another big part of the Carpo brand is that their range stretches from coffee, all the way to nuts and chocolate as well; there is an overwhelming smell of roasted nuts as soon as you step foot inside the doors, which is truly intoxicating.
Courtyard Cafe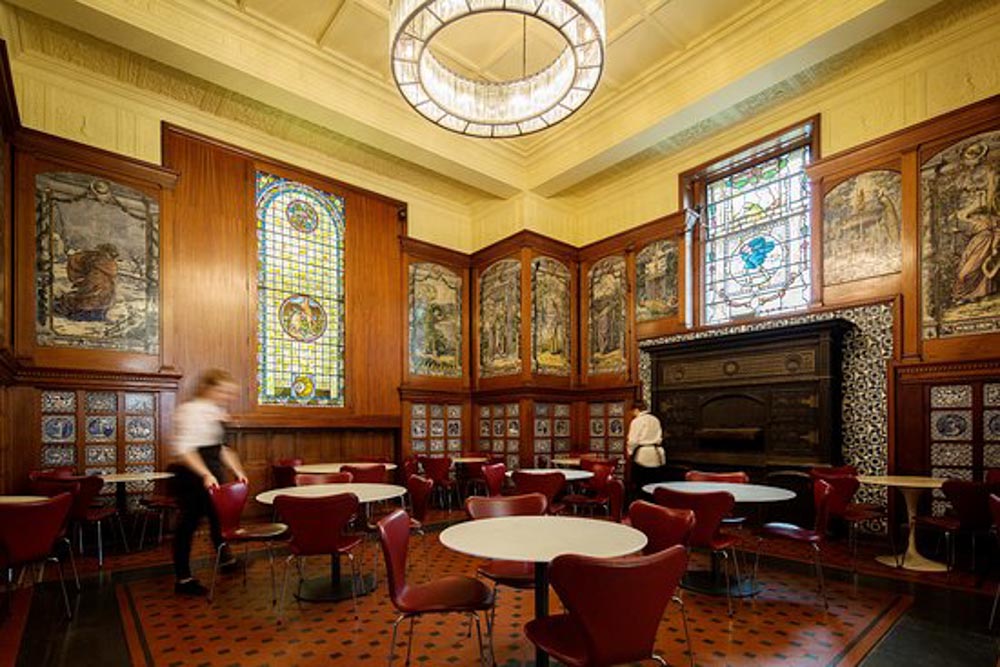 Situated in The Victoria and Albert Museum, Benugo is set inside a gigantic Victorian dining room, which is adorned with enormous columns, archways, original features and works of art. I think that anyone would agree, even by just looking at a photo of Benugo, that it beats Costa or Starbucks any day.
One of the highlights of Benugo is the Victorian afternoon tea, which is served every Friday from 1pm to 7pm. Served on traditional British Burleigh crockery, as well as supplying original antique cutlery from the turn of the 20th-century, this is the very first museum café in the world.
Queen Victoria was captivated by the idea of an afternoon tea, and the royal household were well-known to host daily tea parties. Working with food historians, the V&A have recreated Queen Victoria's afternoon tea, and some of the foods involved include Fruit sconelets, Indian ham sandwich, Ice orange cake and Gooseberry tart.
Let's be honest, it's not every day that you can say you have had a Victorian afternoon tea in the V&A.
L'eto Caffe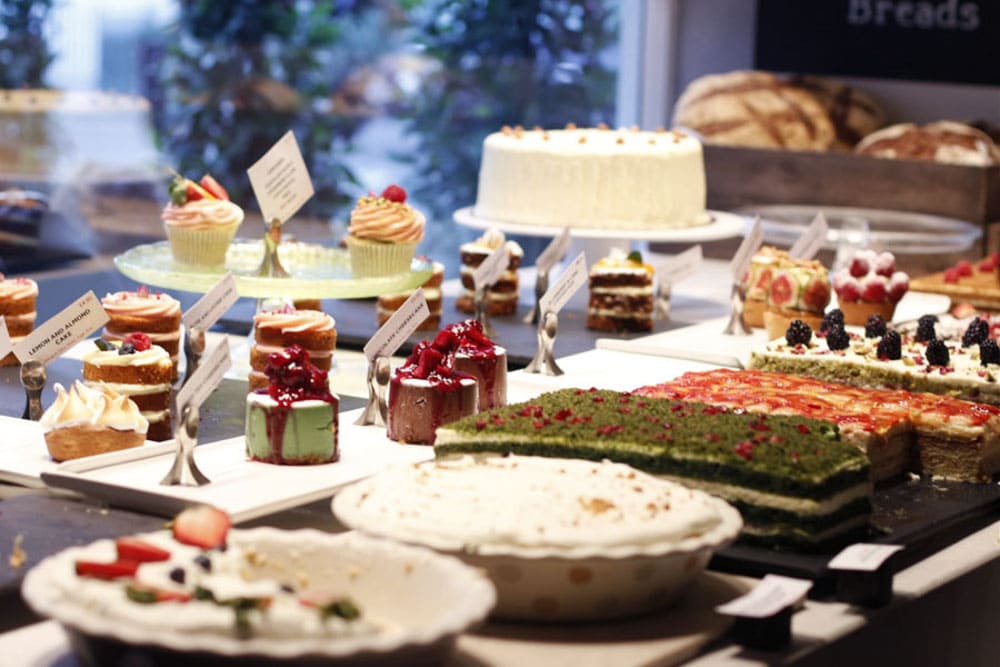 Located on Knightsbridge's Brompton Road, L'eto Caffe is one of the best coffee shops in the neighbourhood, particularly if you are looking to indulge your sweet tooth.
With a window display full of cakes, tray bakes and pastries, it is almost impossible to walk past the building and not be captivated by how mouth-wateringly good and aesthetically beautiful these sweet treats are.
With plenty of vegan, vegetarian, and gluten free options, there is something for everyone at L'eto Caffe. The coffee is also exceptional and of outstanding quality; it is without a doubt some of the best coffee in Knightsbridge.
So, if you are exploring Knightsbridge, make sure that you head to L'eto Caffe for an afternoon cup of coffee and a cake, because they really are delicious; I promise you that you won't regret it! Some of my favourites include the saffron cheesecake and the chocolate cinnamon cake.
Caffe Concerto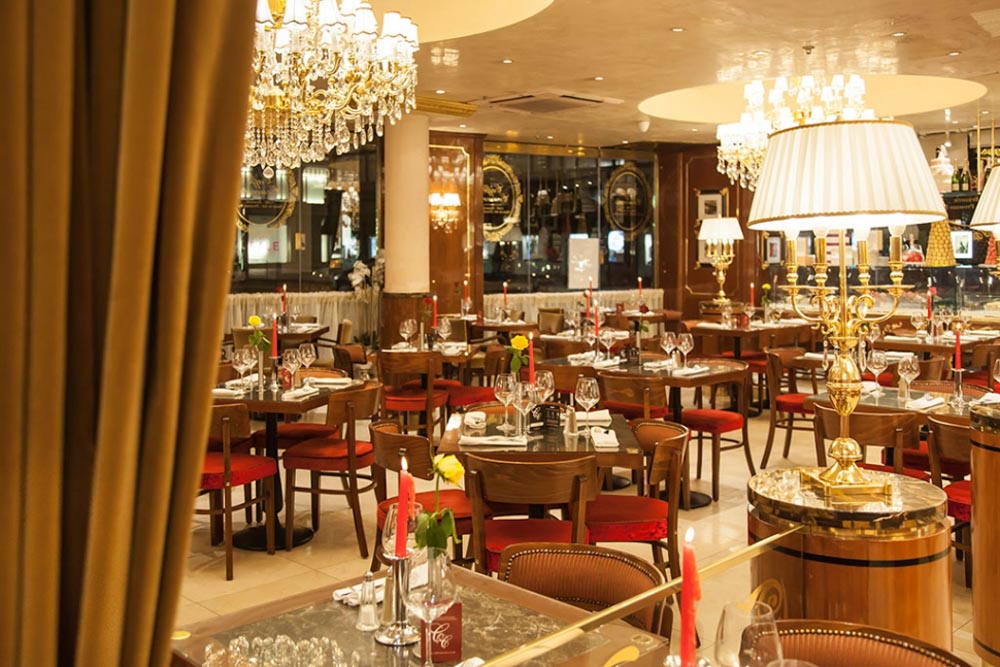 For an authentic Italian coffee experience in the heart of Knightsbridge, your best bet is to head to Caffe Concerto, and, you are actually spoiled for choice, as there are two: one is situated at 78 Brompton Road, whilst the other is located on 152 Brompton Road!
Italians really know how to do coffee, and this place has got it absolutely spot on. We all know that Italy is famous for its incomparable and spectacular coffee, and it is also true that Knightsbridge is one of the most charming parts of London. Caffe Concerto proudly brings together these two beautiful things, and the product of them together is absolutely unbeatable.
If you are feeling a little peckish, there is also a huge selection of pastries, all of which are homemade by the pastry chefs; they are truly sumptuous. Also, great news if you are vegan, vegetarian, or follow a gluten-free diet, as there are lots of delicious options as well.
Serpentine Bar & Kitchen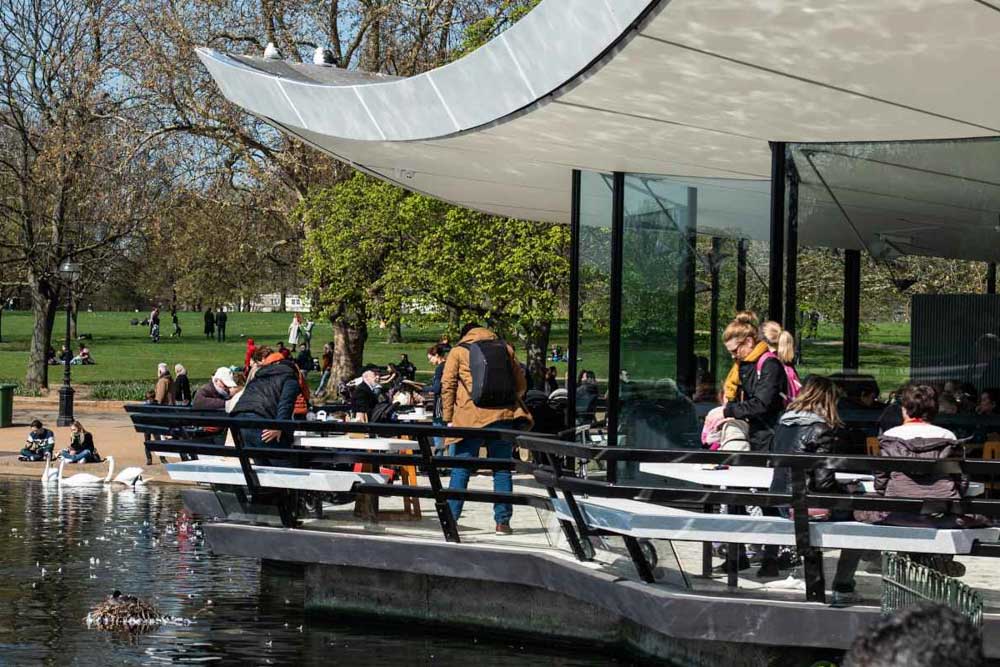 Nestled in the gorgeous Hyde Park, Serpentine Bar & Kitchen is an indoor-outdoor café that serves up some delicious coffees and dishes with spectacular views of London's iconic green space.This is one of my favourites spots in Knightsbridge.
If you are a nature enthusiast, a stop at the Serpentine Bar & Kitchen should be high on your list of things to do in Knightsbridge; with the terrace overlooking the lake and incredible views, this is the ideal spot to sip away on a delicious cappuccino.
This place truly feels a million miles away from the incessant hustle and bustle of the city; though slap-bang in the centre of London, it has the feel of a serene sanctuary.
If you are craving something to eat in addition to a coffee, Serpentine Bar & Kitchen also do some fabulous brunch options, from a full English breakfast, to porridge with fresh fruits.
The Roastery at Harrods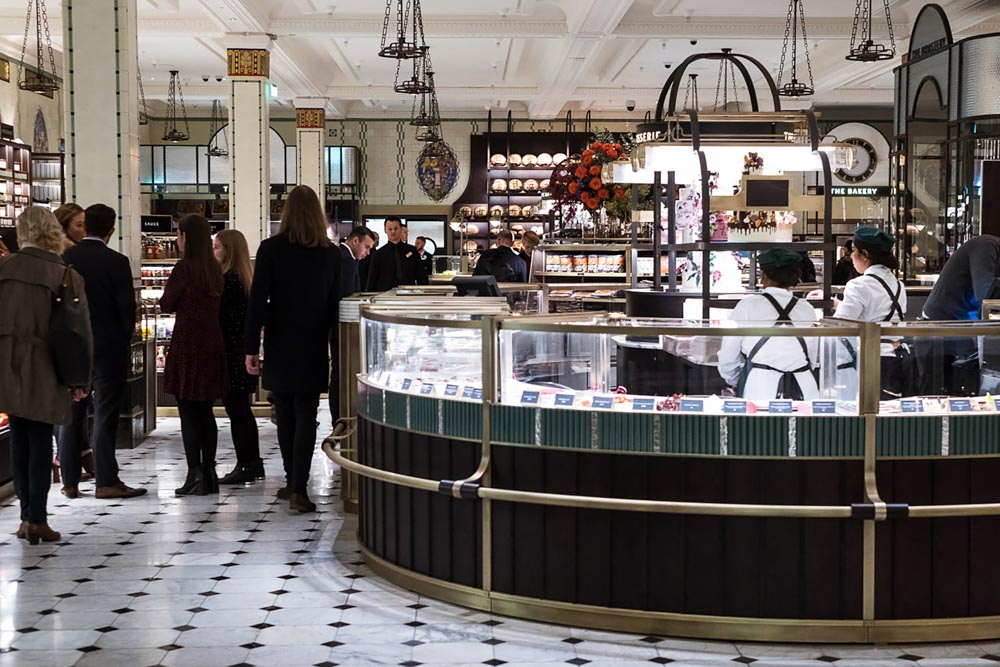 Set inside one of the most luxurious and iconic department stores in the world, Harrods, any coffee shop looking to break this market has some pretty high standards to meet.
Unveiled in 2017, The Roastery is part of the enormous and newly renovated food hall, and really emphasises adding a theatrical dimension to food production, rather than just initiating a transaction with nothing memorable or exceptional about it.
The art deco style food hall is completely elegant and glamorous, and has a real wow-factor. The Roastery has some truly striking coffee, and I would really recommend trying the house espresso, which is named 'Knightsbridge'; it is essentially a blend of different Arabica beans, from several different Central and Southern American countries. Offering a unique and distinctive taste, with spicy and nutty notes, this blend is gorgeous.
Any trip to Knightsbridge involves exploring Harrods, and there is no better place to sample some sumptuous coffee than those served at The Roastery.

The Brompton Café and Bookshop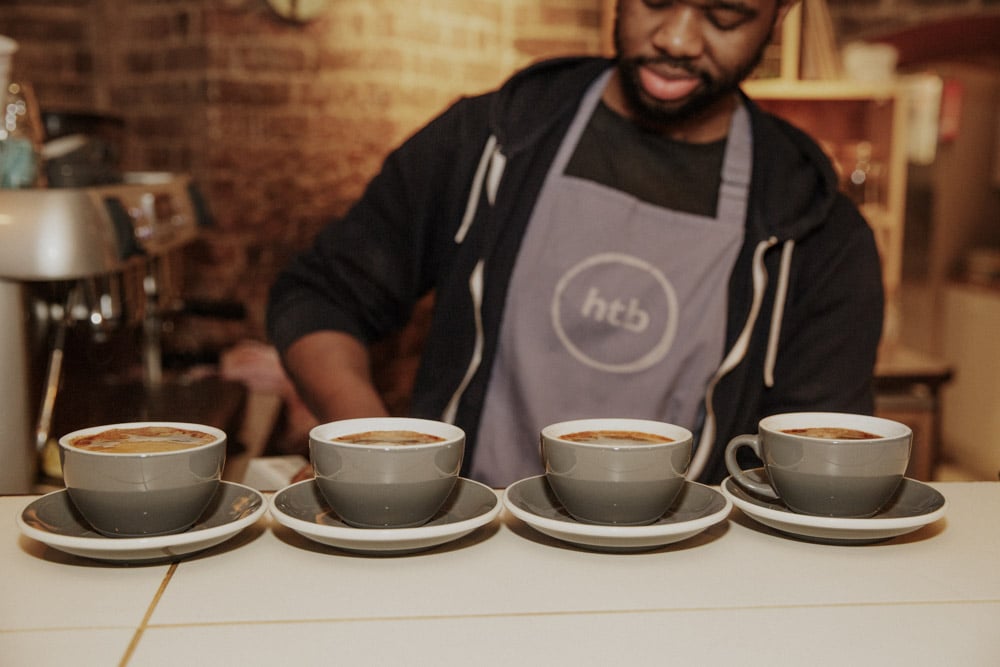 For a really unique coffee shop experience in the heart of Knightsbridge, I would really recommend checking out The Brompton Café and Bookshop, which is discretely hidden in the crypt of a historic church.
With its perfect and quirky underground setting, it really feels like you have found a secret spot; serving up delicious speciality coffees, various fruit and herbal teas, kombucha, as well as some lovely artisanal brunch options, The Brompton Café is a really fantastic spot.
Fresh pastries are also baked daily, including almond croissants and pain au chocolats, as well as some tasty cakes, such as honey and pecan, and blueberry crumble.
As the name suggests, there is also a bookshop on site, which has a focus on Christian reads.
Chapati & Karak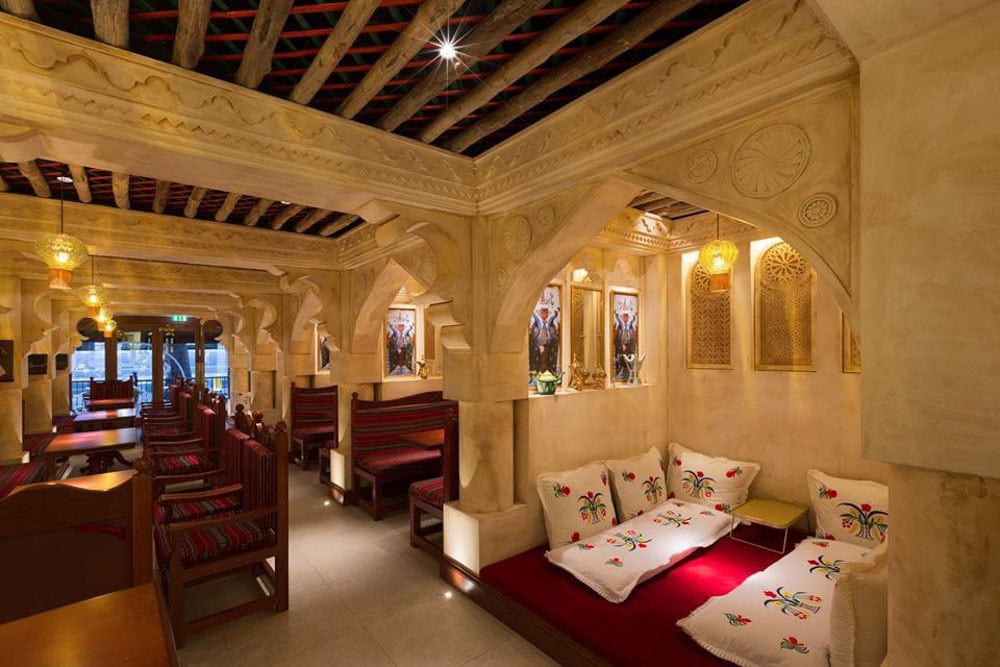 Bringing the traditions and knowledge of food and coffee making expertise from their ancestors to Knightsbridge, Chapati & Karak are on a mission to serve London's upmarket shoppers with the local culinary delights of traditional Indian cuisine.
The acclaimed café restaurant of the Middle East and Qatar, Chapati and Karak have now turned their attention to Londoners and curious tourists, who are charmed by the unique and stand-out concept.
The interior of Chapati & Karak is one of its highlights; with its Danchal ceilings, traditional wooden doors, and Majles seating, it feels like you have temporarily escaped London; keep an eye out, as occasionally the café serves its delights from a cart on the streets.
Situated on the trendy Brompton Road, Chapati & Karak is a wonderful spot for those who are looking to try something a little different from the regular coffee shop chains.
Knightsbridge Coffee Shop Map
Looking for More Knightsbridge & Mayfair Guides?
Check these out…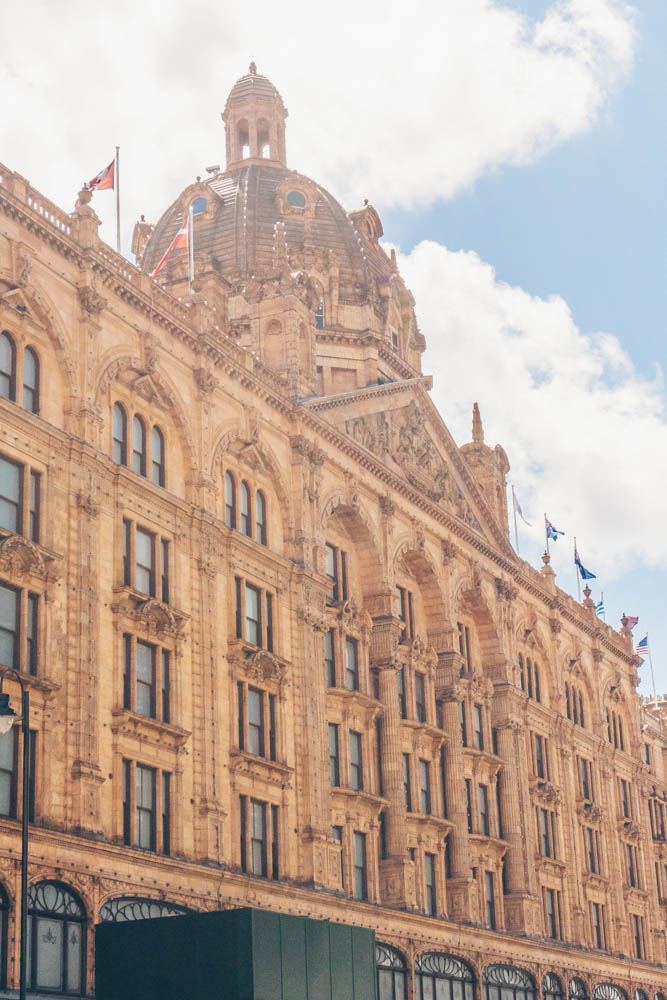 Knightsbridge Area Guide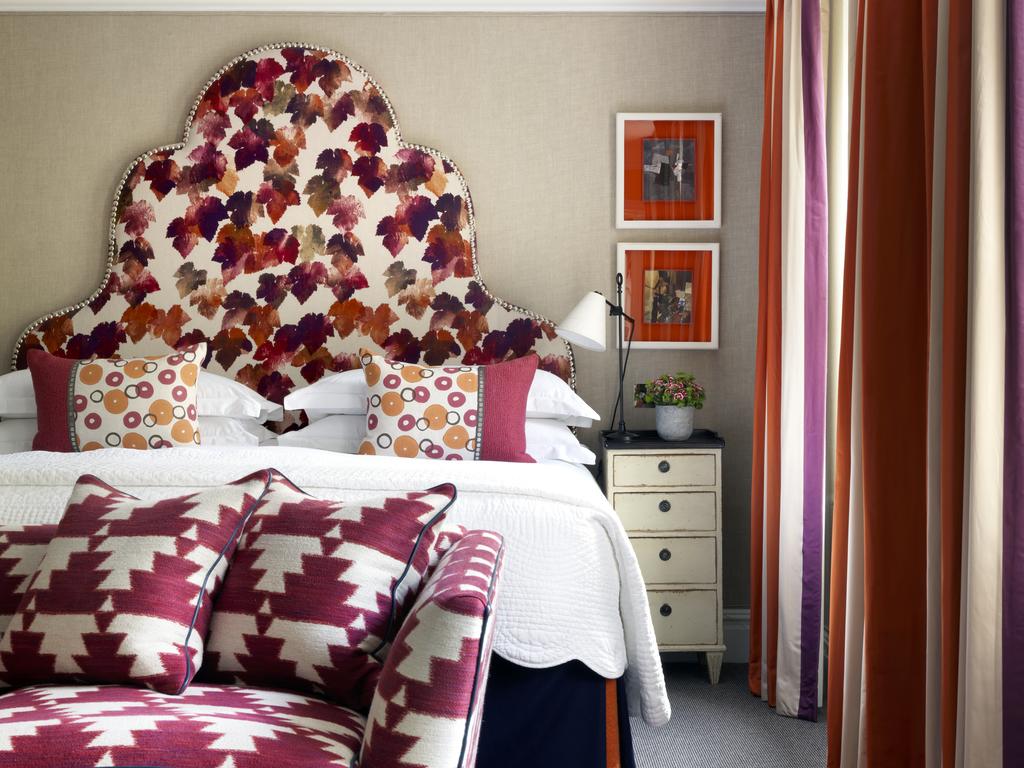 Where to Stay in Knightsbridge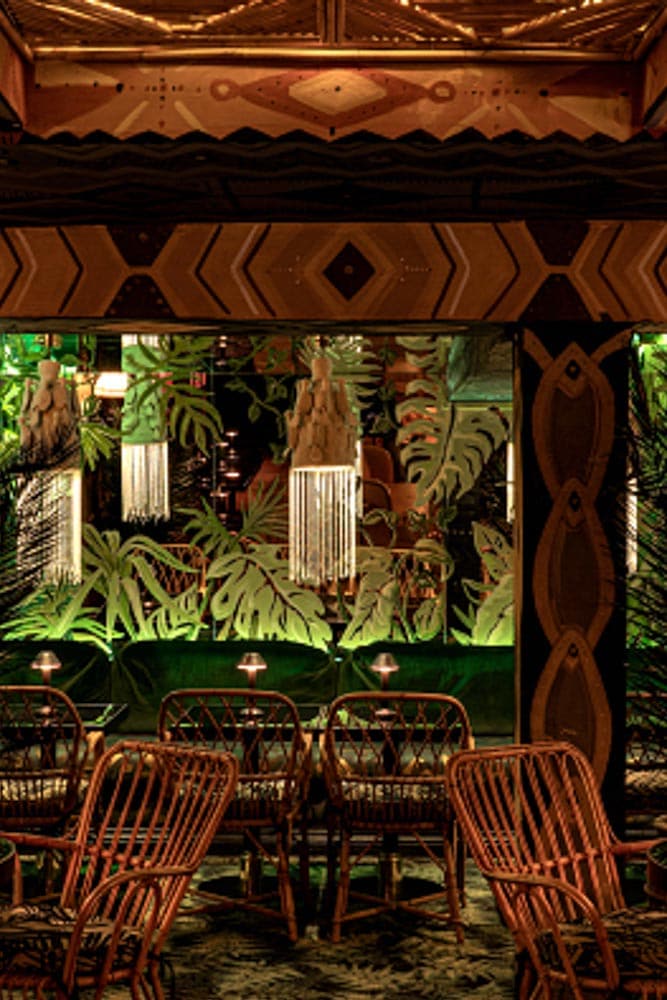 Best Bars in Mayfair