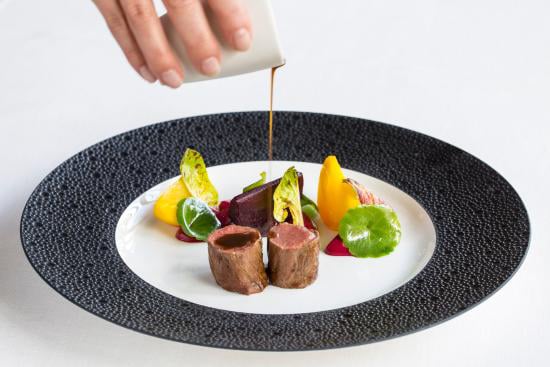 As one of London's most affluent areas, you could be forgiven for thinking that the Knightsbridge restaurant scene is all about the big spenders – but it's surprisingly eclectic.
From lavish restaurants to indie eateries, these are the best places to eat in Knightsbridge.
Best Restaurants in Knightsbridge
Cicchetti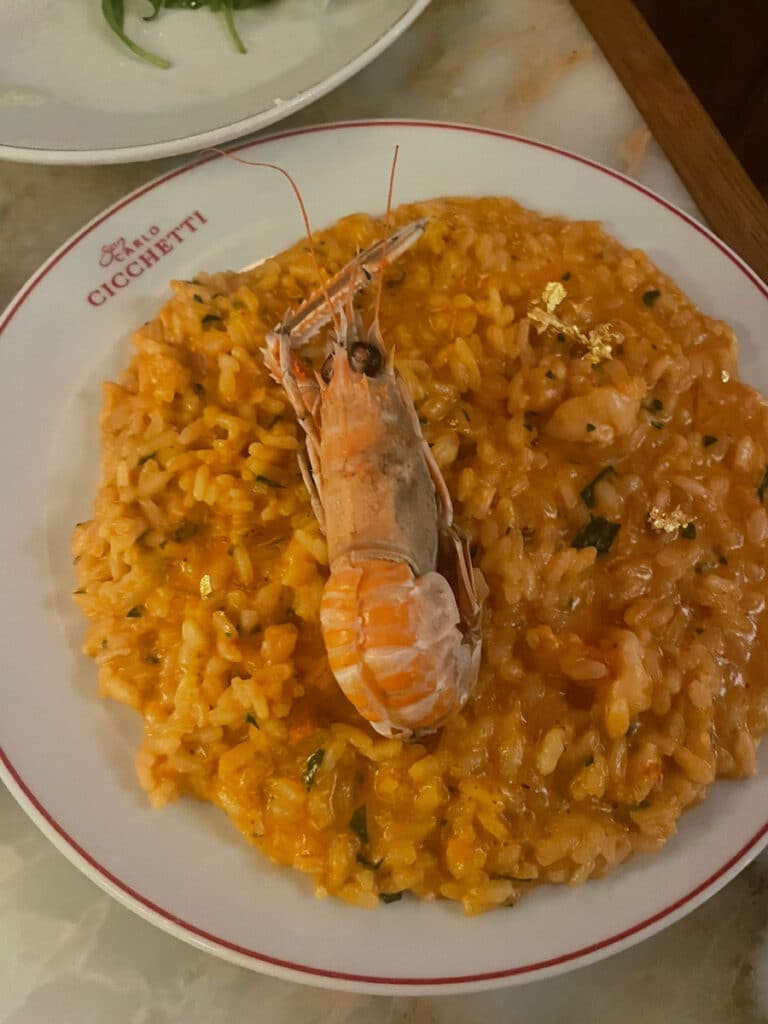 Knightsbridge is full of swanky restaurants but few of them exude the kind of worldly charm that Cichetti does. The dark woods and classic interior design make you feel like somebody special as soon as you step through the door.
The feeling is solidly confirmed when a plate of seafood risotto sprinkled in gold leaf turns up at your table. That's after choosing something from their menu of truly excellent wines and knocking back a few oysters of course.
Swank aside though, we love Cicchetti for the selection of small plates that gives the restaurant its name – a kind of Venetian tapas that is a real pleasure to pick your way through.
Dinner by Heston Blumenthal at The Mandarin Oriental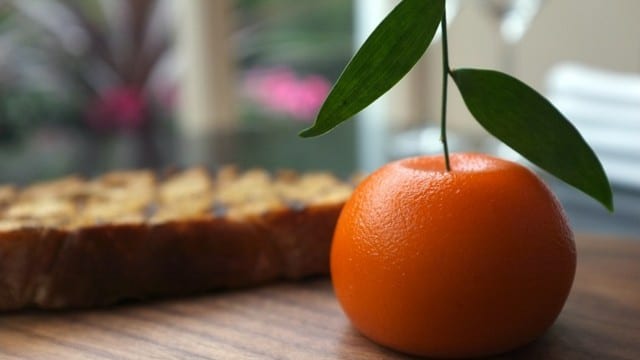 First of all, you can't write a guide to the best restaurants in Knightsbridge without talking about Dinner by Heston Blumenthal at the Mandarin Oriental.
The idea for this restaurant came about in the late 90s from Heston's obsession with a string of historic and literary dishes. We're talking ice creams of the late 1800s, the theatrics of Tudor dining, and even the culinary delights featured in Carroll's Alice's Adventures in Wonderland.
By working alongside food historians, Heston established this dazzling restaurant that has an expertly crafted menu, marrying the past with the present in a truly thrilling way.
It's adventurous, exciting and keeps you on the tip of your tastebuds throughout.
Pétrus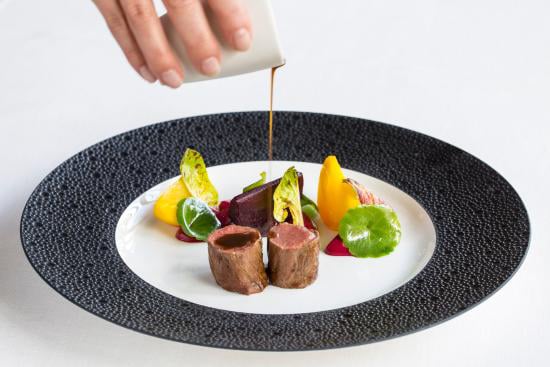 A fan of Gordon Ramsay and got cash to splash on some fancy food? Pétrus is the perfect restaurant near Knightsbridge.
Emphasising contemporary European cuisine with Michelin-starred quality, the chefs at Pétrus are culinary geniuses, and pay so much attention to detail with each and every dish. The menu is heavily focused on intense and impactful flavours, and each mouthful is a real experience.
As well as dishing up some super innovative food, the interior is also incredibly modern, and features an enormous floor-to-ceiling cylindrical wine cellar, that holds a gargantuan collection of fine red wines to accompany your fancy meal.
Signor Sassi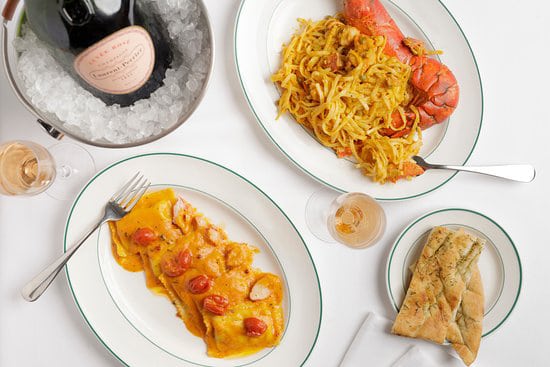 Having opened its doors for the first time in 1984, Signor Sassi has since been paving the way for upmarket Italian restaurants in London.
Dishing up some classic Italian dishes, Signor Sassi is truly a place to indulge. A personal favourite of mine is 'Zitoni Toscanini', which is essentially long tubes of pasta made with spicy Tuscan sausage, and drizzled with extra virgin olive oil, fresh tomatoes and Tuscan pecorino. Bellissima.
A favourite with politicians, royals, actors and renowned musicians, it's likely that you could be dining with several famous faces in this exclusive setting.
The Rosebery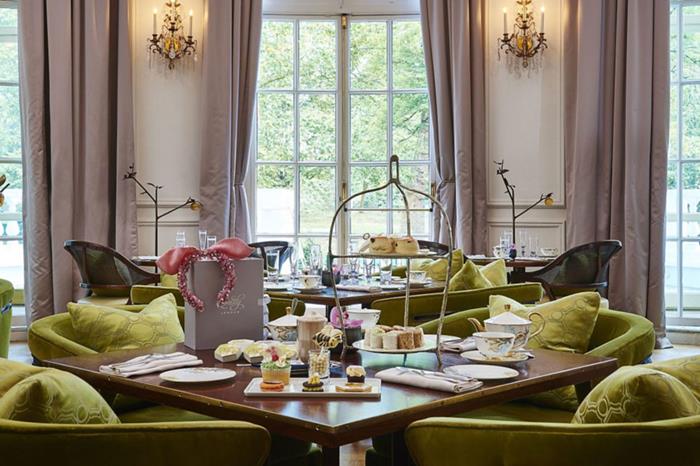 The Rosebery. Even the name sounds absolutely delightful, right?
Named after Lord Rosebery, this restaurant started out as a chic tea room in the 1920s, before it was transformed into a meeting room. In 2014, The Roseberry took hold of its origins, and once again became a hotspot for Afternoon Tea and all-day luxury dining.
Delivering quintessentially British hospitality alongside some internationally inspired cuisine, from Nasi Goreng, to Pan-fried Scottish salmon Provençale, The Rosebery excels in making its guests feel well-looked after.
Offering views of trendy Knightsbridge from its enormous glass windows, as well as featuring many Victorian features, this is one of the best restaurants in Knightsbridge.
Sette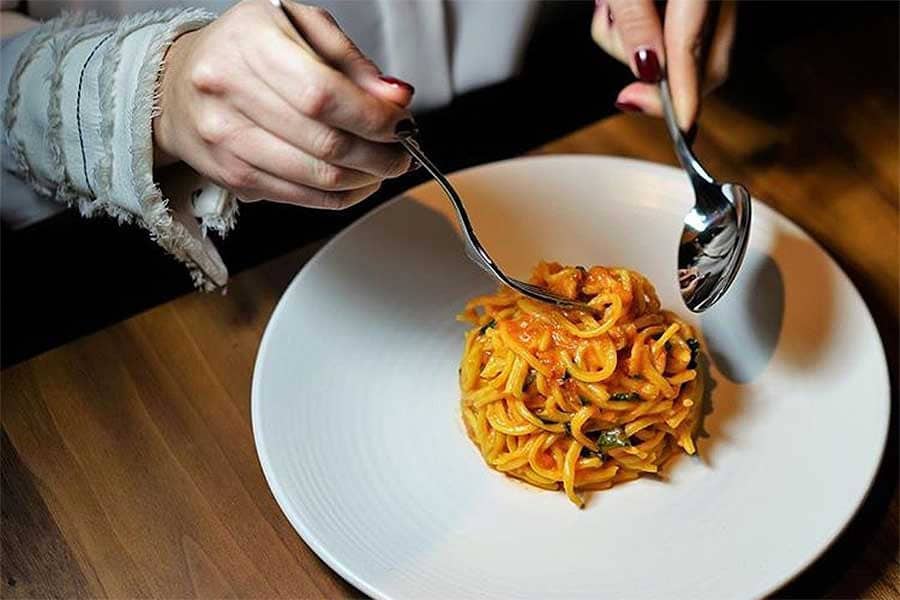 Hitting London from all the way across the pond, Sette is a new restaurant in Knightsbridge, that is part of New York City's iconic Scarpetta restaurant family.
Sette is renowned for crafting Italian classic cuisine with a contemporary flair, and it is all very swish and fancy.
'Scarpetta' actually comes from the Italian tradition of 'fare la Scarpetta', which means to enjoy every single meal until the very last bite, and oh boy, can you indulge yourself here.
If you're feeling undecided about where to eat in Knightsbridge, just know that at Sette, you can chomp down on perhaps the most delicious Tomato and Basil pasta out there – The Scarpetta Classic.
Sumosan Twiga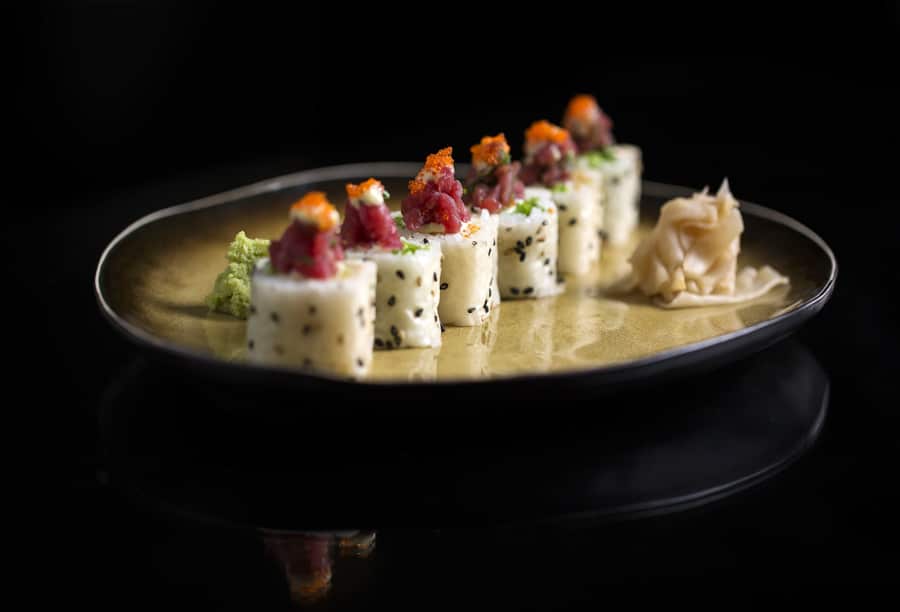 If you had to think of two polar opposite cuisines and pair them in the same restaurant, I'm pretty sure Italian and Japanese would be top of the list, but at Sumosan Twiga, it works fantastically.
Here, East meets West in a super sophisticated setting. The Italian menu focuses primarily on Venetian inspired dishes, think hand-made pasta, meats and seafood. The Japanese kitchen, on the other hand, serves up, yep, you guessed it, lots of Japanese food. We're talking sushi, sashimi and truffle Hamachi tiradito.
One of the most unique places to eat in Knightsbridge, Sumosan Twiga is one for the foodies.
Buddha Bar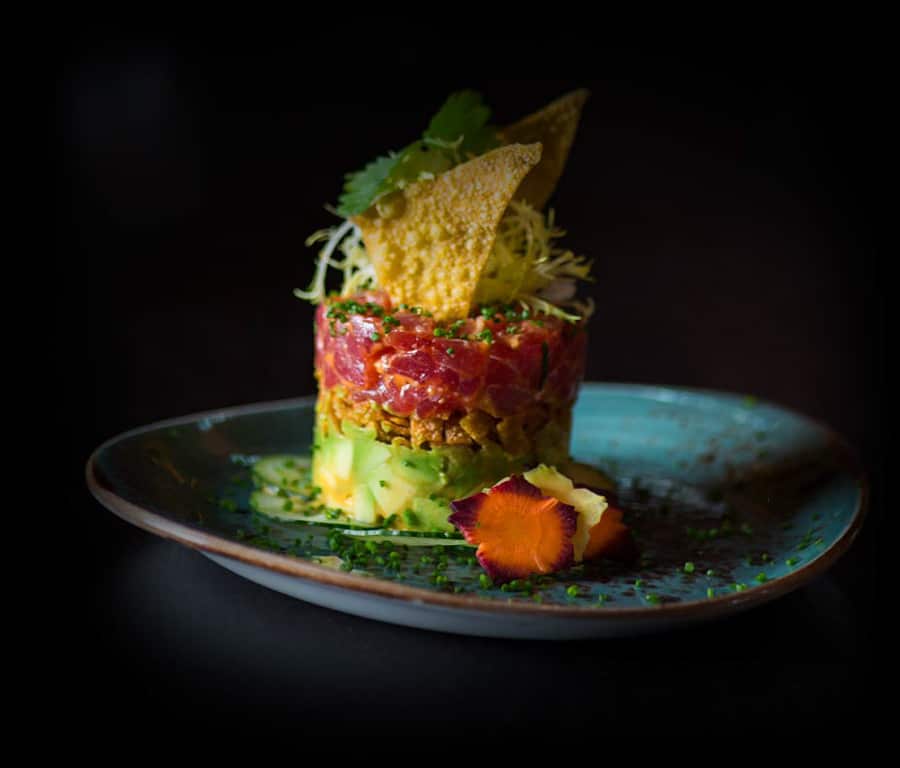 For a really contemporary dining experience in the heart of London's trendy Knightsbridge neighbourhood, Buddha Bar is the place to go.
The menu at Buddha Bar is elegant, stylish, and will without a doubt get those taste buds tingling. This restaurant prides itself on pushing culinary boundaries, and combines Far Eastern delicacies with a Western influence, which works incredibly well.
For a real treat, try the Wagyu Beef, which is garnished with truffle butter. Anyone else's mouth watering?
Mari Vanna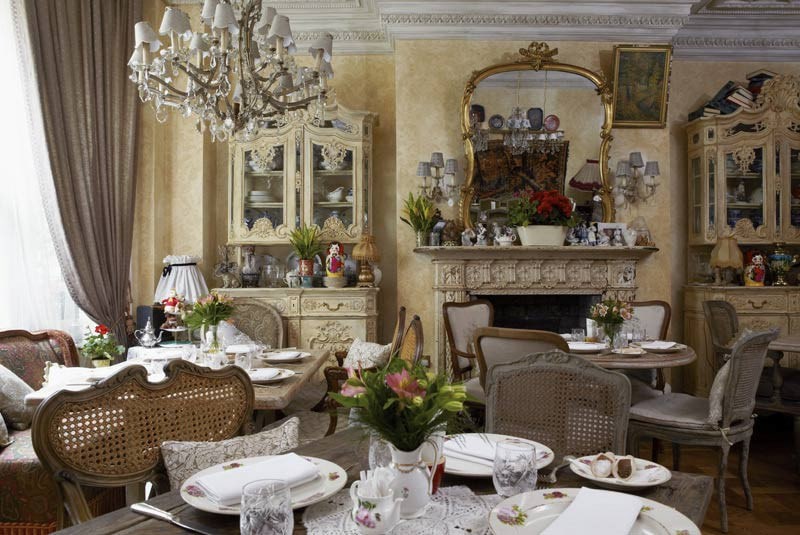 Ever been to a Russian restaurant? Me neither. That is, until, I stepped foot inside the mystical and enchanting Mari Vanna restaurant in Knightsbridge.
When I tell you this place is quirky, it is hard to describe the extent to which it is unless you see it for yourself.
Picture mismatched chairs, frilly curtains, books galore, Victorian mirrors, wonky photo frames strewn across the walls and you get the idea. This place feels like an antique shop, but it's bloody incredible.
Cooking up some hearty dishes, Mari Vanna puts a spin on Russian classics, and is an absolute gem in the crown that is the Knightsbridge food scene.
Harry's Dolce Vita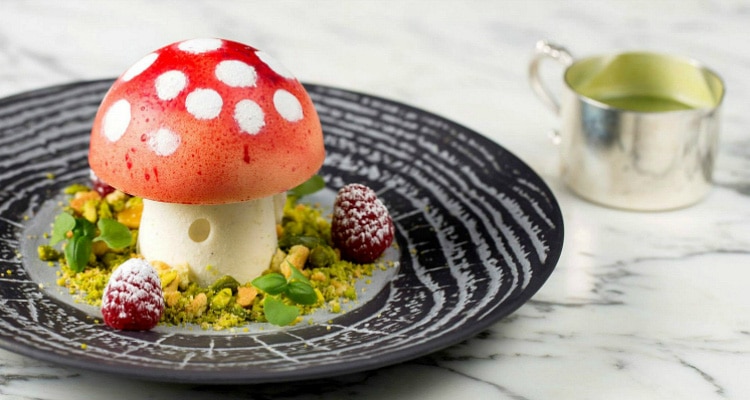 Taking inspiration from the original private member's club, Harry's Bar, which incorporated elements of warm Italian hospitality with classic culinary dishes and drinks, Harry's Dolce Vita is one of the best places to eat in Knightsbridge.
With the majority of ingredients sourced directly from Italy, as well as using their own special blend olive oil that comes from organic olives from a sustainable estate in the Maremma hills, Harry's Dolce Vita puts so much amore into each and every dish.
Each homemade pasta dish is served in a copper pan, which adds a really chic touch, and is perfect for keen Instagrammers.
Zuma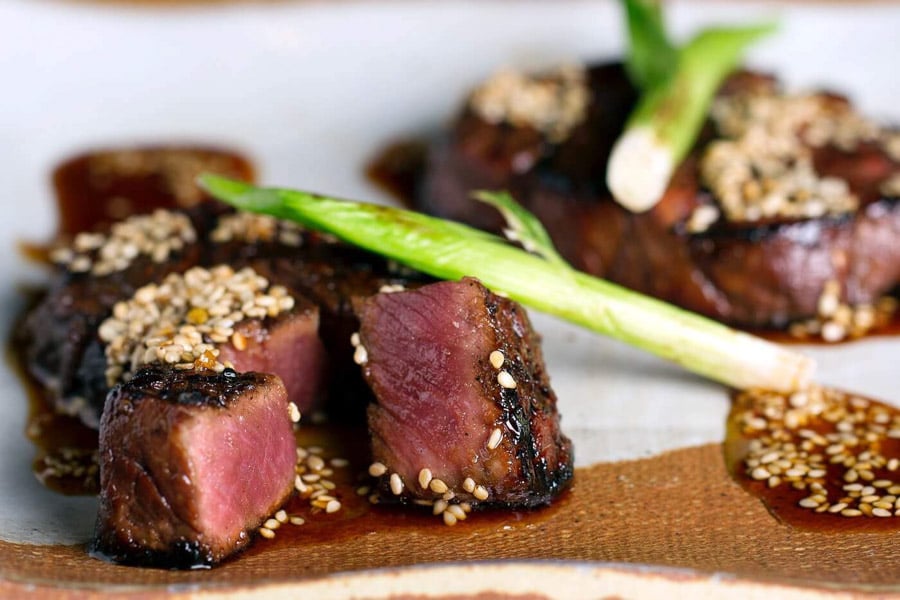 Following the principles of traditional Japanese izakaya style dining, Zuma Restaurant in the heart of Knightsbridge offers a contemporary twist on this authentic classic.
You can expect to find an abundance of signature dishes that hit you in the face with strong Eastern flavours. Whether you prefer freshly rolled sushi, or lean towards delicacies like Robata Skewers and seafood, Zuma has you covered.
The interiors of Zuma are super sophisticated, and there's a really nice vibe here. It's elegant and upmarket, but is simultaneously warm, friendly and welcoming, and the staff do an excellent job of making you feel right at home.
Osteria Romana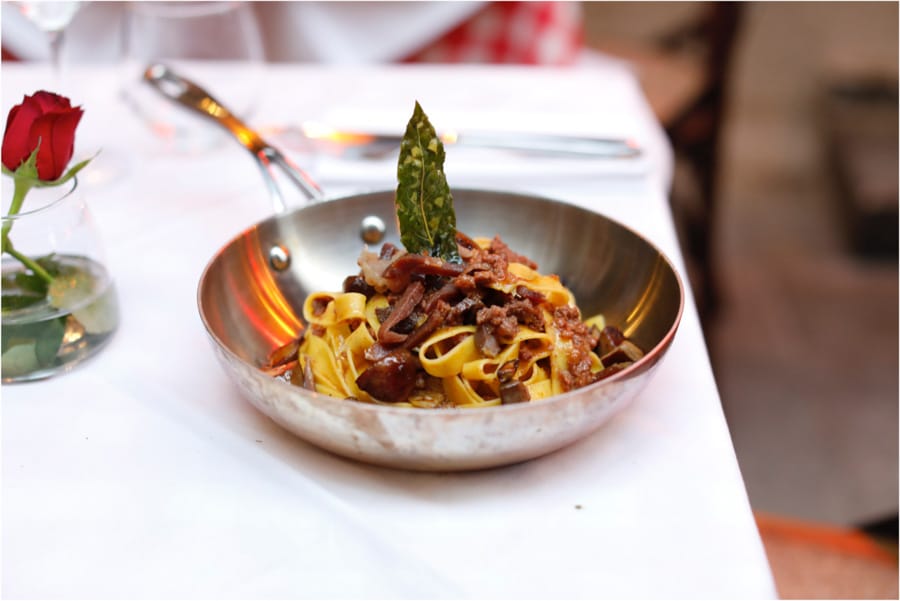 Sourcing fresh ingredients from the markets of Rome every single day, Osteria Romana in Knightsbridge always keeps it authentic, and you can really tell.
Sticking with classic Roman delicacies, from seasonal antipasti, all the way to typical primi and secondi dishes, Osteria Romana's cuisine is inspired by the recipes cooked up by the owner's Grandmother's home cooking.
Each pasta dish is served in a saucepan, which is incredibly Roman in style. For a really indulgent cheesy dish, you've got to try Cacio e Pepe or Spaghetti with Carbonara sauce.
Burger & Lobster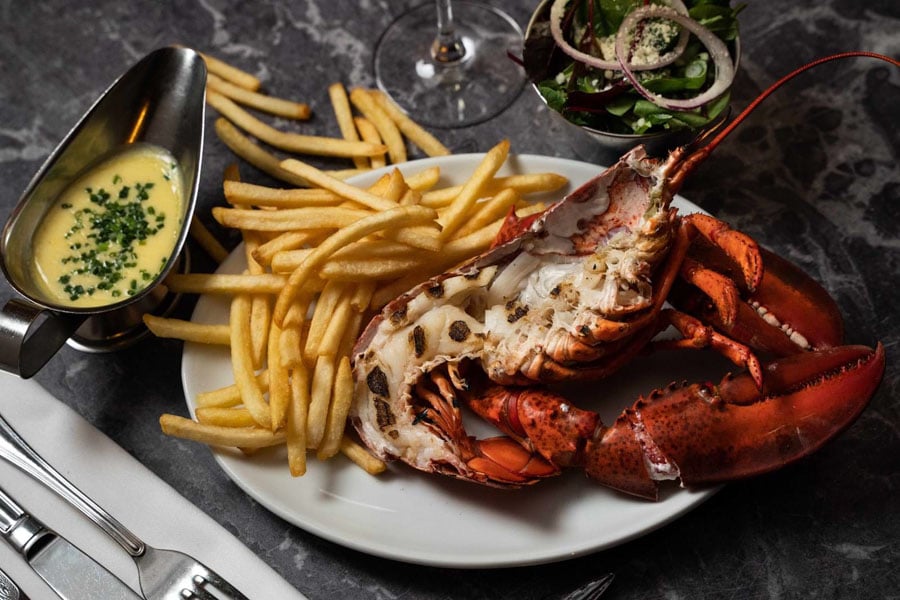 Situated on the fifth floor of the iconic Knightsbridge department store, Harvey Nichols, Burger & Lobster does exactly what it says on the tin. It dishes up some delicious burgers, and yep, you guessed it, lobster.
The idea cropped up in 2011, when four school chums conjured up the idea of starting a restaurant serving only burgers and lobster, but totally mastering them. The rest is history, but let's just say there are now nine branches across the globe.
This place is great value for money, and the quality is absolutely outstanding.
Haandi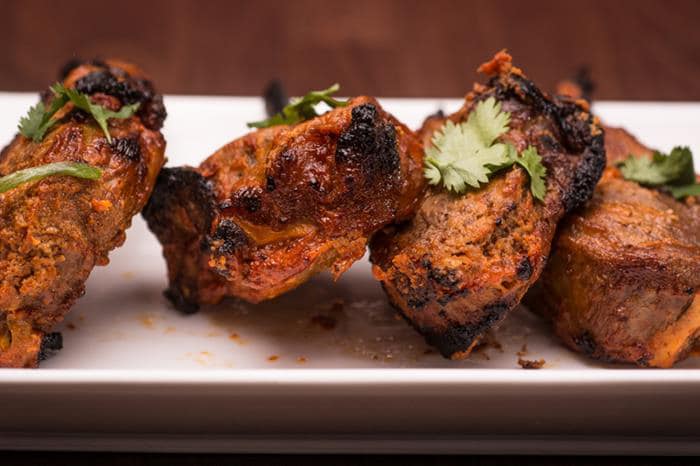 Conjuring up authentic flavours of the North of India since the year 2000, the chefs behind Haandi are absolute experts at dishing up mouth-watering cuisine, sourcing the very best ingredients, and paying so much attention to the smallest details.
Even if you aren't a veggie, Haandi excel in crafting unbeatable vegetarian dishes, and I would highly recommend ordering the Haandi Malai Kofta, which are patties of vegetables, curd cheese and potato in a scrumptious sauce.
Jak's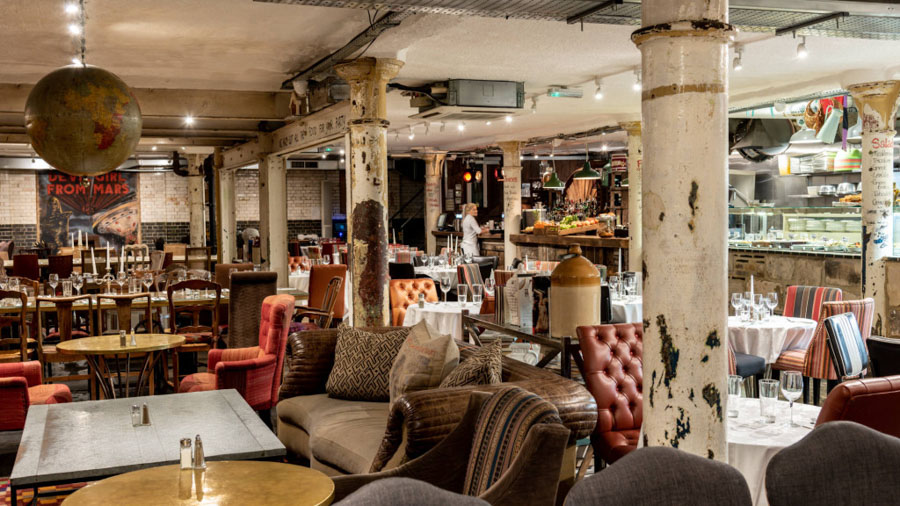 You'd be forgiven for thinking that Knightsbridge is only filled with mega expensive restaurants, but if you know where to look, there's tonnes of delicious and affordable options.
Jak's is one of these places.
Here, you can get a scrumptious home cooked Mediterranean style meal, with everything from fish dishes to pizza, there's something for everyone here, and the atmosphere is so warm and welcoming.
Al Basha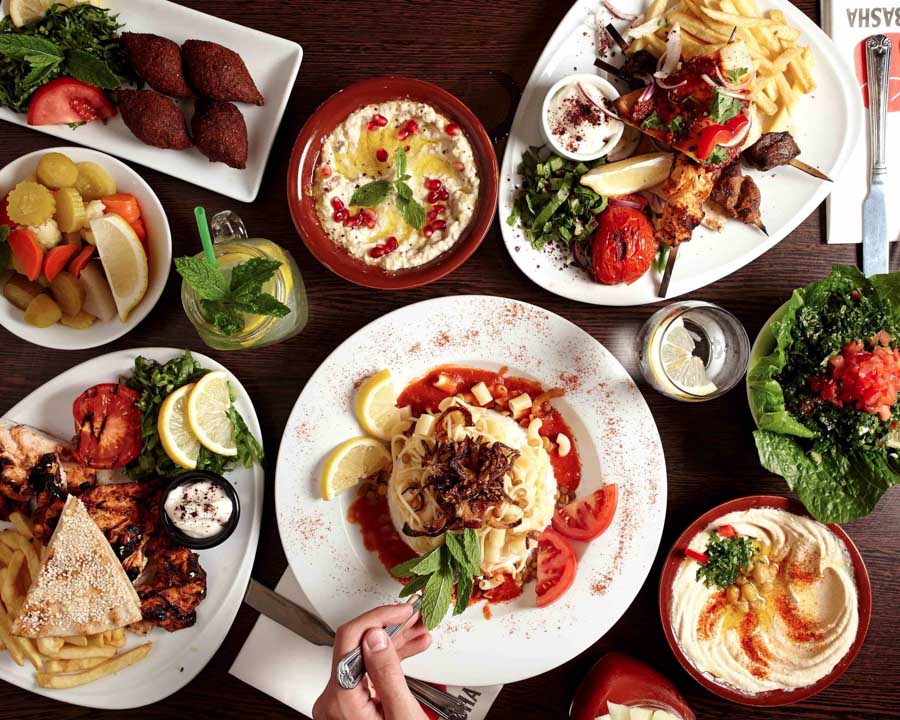 Celebrating Middle Eastern culinary heritage, Al Basha is one of my personal favourite restaurants near Harrods.
With strong, unique and distinct flavours lovingly injected into each and every dish, the chefs behind Al Basha are super passionate about what they do, and it really shows.
For the quality you get at Al Basha, the prices are incredibly reasonable. You're looking at around £7 for a main, which for London, let alone Knightsbridge, is unheard of.
Marcus
Namesake restaurant of big-name chef Marcus Wearing, Marcus is never without a drop of class. For one it's found inside the walls of The Berkeley – a very fancy, five-star hotel. For two the attention to detail and service is up there with some of the best in this guide, and this city.
It's not for nothing then that Marcus has claimed itself a Michelin star. But what's on the plate? Very delicately prepared pan-European cooking served a la carte or from tasting menus in elegant dining rooms private or otherwise, and at a very coveted chef's table.
The Aubrey
Ok, picture an izakaya and forget everything you know about it. Now fill that space in your mind with a plush, high-class environment, all polished marble and wood-panelled walls – more gentlemans club than Japanese grill.
You're probably getting close to picturing The Aubrey. In the spot where you would have once found Daniel Boulud's Bar Boulud, you'll now find this very up market reimagining of what Japanese BBQ can be, and the food is simply killer.
Holy Carrot
It, by now, should be abundantly clear that eating out in Knightsbridge is a very classy affair – one where your plate is filled with wagyu steak, foie gras, uni and hopefully topped off with a healthy dollop of caviar.
It doesn't have to be that way though. You can still have a classy meal in this classy part of town and not touch meat, and also to guarantee your food is preservative free, plant-based and entirely vegan. If that's what you want, Holy Carrot is the place for you and you'll be pleased to know the food is as good as any in this guide.
Places to Eat in Knightsbridge: More Top Picks
When it comes to finding places to eat in Knightsbridge, sometimes it may seem that your only options are a fancy sit-down meal, or, a bite on the go from a high-street chain.
Incorrect.
I'm here to show you that there are a number of different places that fall somewhere in between, and showcase a totally different side to the Knightsbridge food scene.
The Nags Head
Okay, I'm recommending The Nag's Head purely because it is the most un-Knightsbridge-like place to eat in the whole of Knightsbridge.
It's an old-fashioned, quintessential English pub that serves some delicious nosh, but the thing I love the most about it is the atmosphere; you aren't allowed to use your phone, and the landlord is one of London's quirkiest.
Feya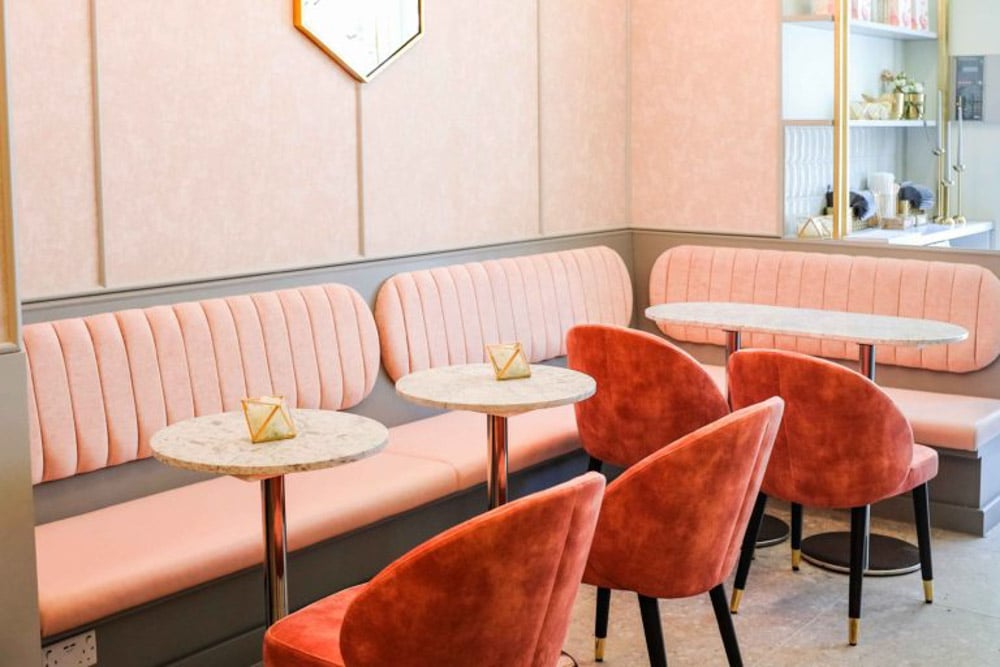 If you're in the market for a spot of brunch or lunch in Knightsbridge, and fancy somewhere a little quirky, you have got to go to Feya.
This place is totally dream-like, and is decked out floor-to-ceiling in pastel pinks, plush boots and all the frills.
Most importantly, the food is to die for, particularly if you are craving something light and healthy. With everything from sandwiches and toasties, quiche and spinach rolls, all the way to pastel rainbow smoothie bowls, Feya is an absolute dream.
Chapati & Karak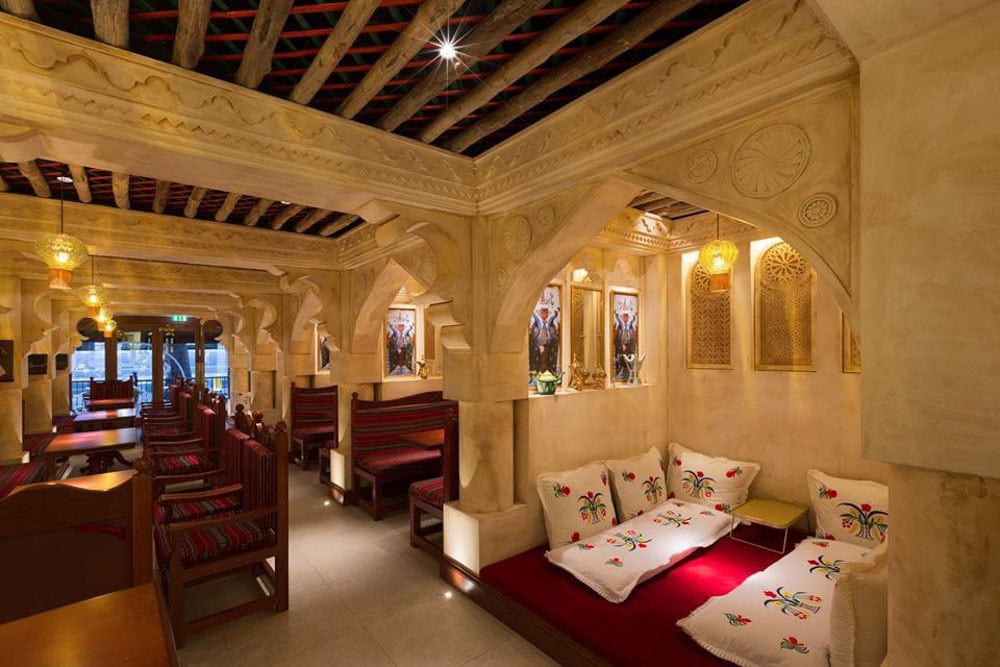 For a wonderful restaurant near Harrods, Chapati & Karak is a fabulous option.
As the name suggests, Chapati and Karak primarily focus on serving Chapati, which is a simple Indian flat bread, that you can add a tonne of different toppings to, and Karak, which is a Chai tea from Qatar, that consists of cardamom and evaporated milk.
This is one of the best places for lunch in Knightsbridge, as it truly feels like an escape from the hustle and bustle outside. The interiors are absolutely gorgeous and feel truly authentic, and the food is out of this world.
Best Restaurants in Knightsbridge: Practical Tips and Info
Whilst the majority of these restaurants are in the heart of Knightsbridge, some of them are actually closer to Belgravia, and it may be that it would be quicker to get off the tube at Hyde Park Corner rather than Knightsbridge; it is definitely worth checking this beforehand.
For the particularly posh and high-end restaurants, it is highly likely that you will need to reserve a table pretty far in advance, so keep this in mind, and don't risk leaving it to the last minute or just walking in.
For many of the high-end restaurants, especially those with Michelin-stars, there will most likely be a strict dress code. The restaurants are well within their right to turn you away if you look too scruffy.
Very few of these restaurants will have parking available, so you will likely have to walk, catch the tube, or book a taxi to and from your desired location.
Knightsbridge Restaurants: Map
Looking for More Knightsbridge & Mayfair Guides?