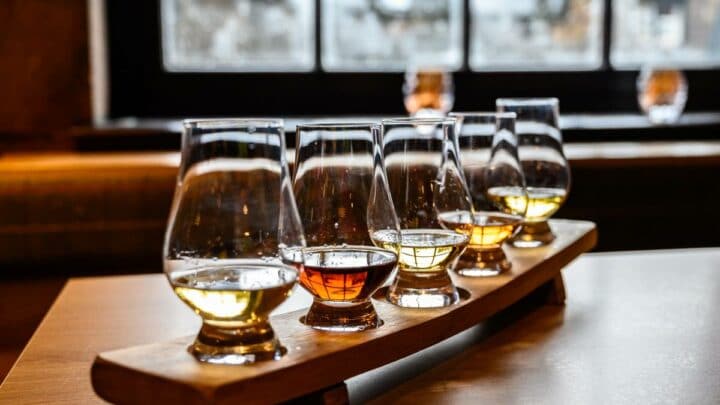 Ready to discover the best things to do in London this Father's Day? We've compiled this handy guide to the top activities and celebrations in the capital.
It's Dad's special time of year again, so make sure to show him how much you appreciate him this Father's Day, on June 18th.
No need to panic buy another Lynx set – from BBQ bonanzas to Fawlty Towers dining experiences, London's certainly delivering the goods this Father's Day.
These are the top London events that Dad (and you) won't want to miss.
Genius Ideas to Treat Your Dad This Father's Day in London
Drink Your Way Round a Fuller's Brewery Tour
Chiswick
If Dad is an ale lover, treat him to Fuller's Brewery Tour at Fuller's Griffin Brewery in Chiswick. The tour gives a sneak peak of the famous working brewery and how Fuller's ale is brewed and what gives it that great taste that Dad loves.
The tour lasts around two hours and explains British ale making and saves the best bit to last, tasting amazing ales– so make sure you've lined your stomach. Most tours are 18+, but Fuller's do offer select dates for 16+ so make sure you check before booking.
The Gunpowder Plot
Tower Hill
For all the rebellious Dads and history fanatics out there, The Gunpowder Plot sounds like just the experience to get excited about. Tom Felton (yes, that's Draco Malfoy) stars as Guy Fawkes in this thrilling fully immersive experience.
The latest digital technology is paired with live entertainment as you wander all the way back to 1605. Your journey to 1605 features real sensations and live theatre as you discover the mysterious figures behind the famous plot, go on an undercover mission, and make a dangerous attempt to escape.
The experience lasts for 1 hour and 40 minutes with a 20 minute interval for refreshments– or a swift exit out the backstage door if the experience was a bit too real.
Play a Round of Entertainment Golf at Greenwich Peninsula Range
If your Dad is a big golf fan or just generally enjoys any sports activity then Entertainment Golf is sure to impress him. It's a high-tech experience that transports you to some of the world's most prestigious golf courses.
Whether the rest of the fam enjoy golf or not, there's tons of immersive games to choose from, for a wide range of levels and abilities (phew).
Now for the best bit: the onsite restaurant serves tasty food and drinks to your bay for a golfside dining experience that you never knew you needed.
Eat at a Fawlty Towers Dining Experience
The fabulous Fawlty Towers Dining Experience combines Dad's two loves (no not you), Fawlty Towers and food, because who's Dad isn't obsessed with Fawlty Towers?
Treat Dad to being waited on by Basil and Manuel for an outrageously funny experience he will never forget. This immersive show-come-dining-experience is internationally acclaimed, from start to finish there's laughter all around – served with a mouth watering 3 course meal.
Chow Down on The Cinnamon Club's at Home BBQ Kit
Westminster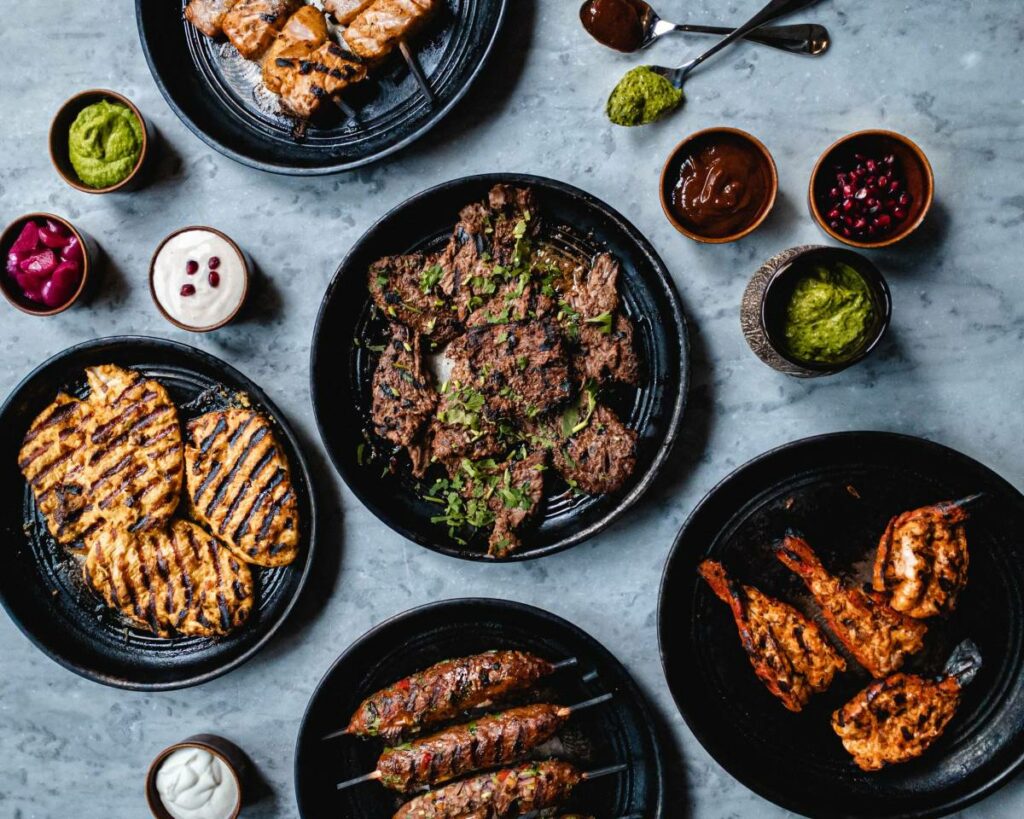 Dad's are happier in their natural habitat– at the BBQ in the garden. The Cinnamon Club's at Home BBQ Kit has got you covered if staying at home with the family is more your style.
Curated by Executive Chef Vivek Singh, this spectacular Indian fine-dining feast combines vibrant flavours and spices from India with the finest British ingredients. The kit covers appetisers, mains and desserts and can also be combined with fine wines, champagnes and Vivecks signed cookbooks. Order here by June 9th for nationwide home delivery on Saturday 16th June.
Go Virtual Clay Pigeon Shooting and Get Sloshed on Cocktails
The City of London, Canary Wharf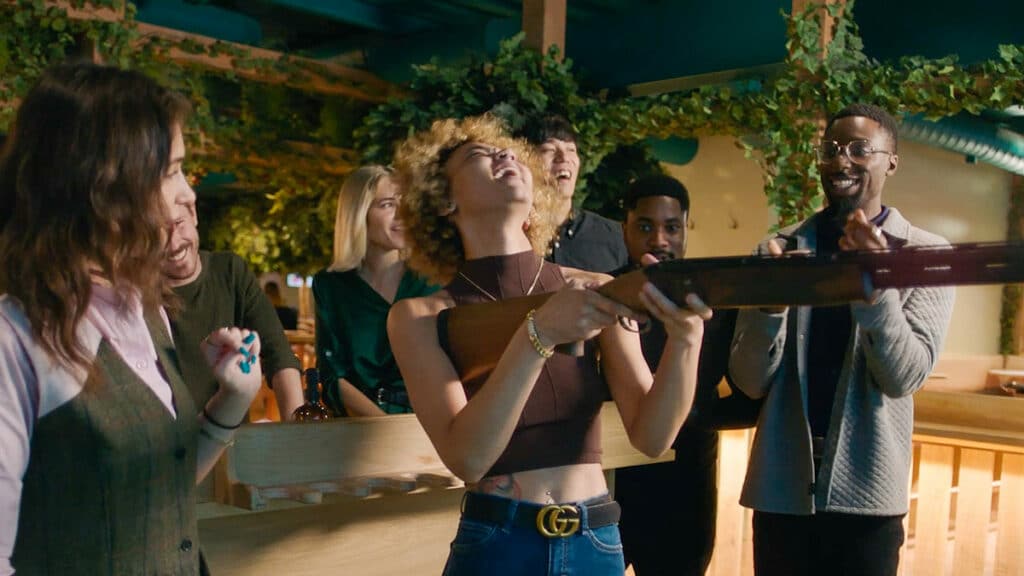 Dad's love guns. They also love drinks. Down at Clay's this Father's Day you can combine the two and get down with a bit of Virtual clay pigeon shooting.
In honour of the big day they've thrown in a package deal that can be booked for an additional £30 that'll include a bucket of six Camden Hells lager and a whisky sour on top of your shooting fee.
The deal is only available on Father's Day and can be booked on their website.
Take Dad to a Theme Park…
Father's Day is all about a good laugh. Just so happens that's what's on offer at Phantom Peak. The place is The UK's first immersive theme park and combines the story of a mysterious town with a bunch of puzzles, games and activities to create a theme park that's part performance, too.
For Father's Day they're offering dads a free glass of whisky or a beer, a commemorative sticker and a cowboy hat to go with all the puzzle solving and fairground gaming.
You can book you and your dad in for that here
…Or Take Him to a Master Butchery Class
At Osteria Del Macellaio this Father's Day you can really treat dad. The Italian meat-Meca are offering a masterclass followed by a three-course meal for £120.
We love this place – the food is great – but surprisingly it's the masterclass we're most excited for. If you didn't know Osteria Del Macellaio are mostly known for their killer steaks. At the masterclass you'll be taught how to select the best cuts of meat from lesser-known bits of beef, and how to dry age them to get the most out of them flavour wise.
This'll be followed by a meal of their best hits including the lard on toast which is delicious, and Maccheroni alla Genovese – also delicious. You really can't go wrong with this one.
Treat Him to a Stay at a Fancy Hotel
Holborn
If your dad is the type of guy who appreciates the lap of luxury, the sound of what they're offering at the Kimpton Fitzroy might prick your ears.
They've got a deal going on where your old man gets a stay in a quality room at this fancy hotel and a three-course dinner at their bar and grill. Fairly standard stuff so far but they're alo throwing in a package of activities that you can do in the area completely tailor made to suit Dad.
Things range from private tours of the British Museum to gin distillery tours, picnics and cooking masterclasses. Not bad eh?
Take a Black-Cab Tour of London's Rock 'n' Roll Past
CItywide
London's got a hell of a history when it comes to music. Especially rock 'n' roll. If that's the sort of thing that your dad might say at family dinner while you're trying to enjoy your Sunday roast in peace, he might quite like this tour…
It's run from a black cab driven by a music head that spent 25 years working for Warner Music and the BBC and then became a cabby. The tour unites all three aspects of this guy's career path to give you a spin of the sites where Hendrix hung, locations from Bowie albums, Fredie Mercury's house and heaps more. It's basically dad heaven.
Wine and Dine Him On Surf and Turf
Holborn
If rock tours or immersive theme parks have your pa shaking his head then stick to the simple pleasures: grilled meats – done for Father's Day at the Montague on the Gardens Hotel.
They're straying slightly from the beef-based tradition of a surf and turf by using pork steaks instead. That'll be served with fresh king prawns and a spread of grilled veg, paired with a Guatemalan rum because, well, it's delicious, then finished off with a Davidoff 'Signature 2000' cigar.
Father's Day in London: Practical Tips
It goes without saying that you'll have to book these in as far in advance as you can. London's is unforgiving with bookings and you don't want to leave dad high and dry on his special day.
See below for some more London guides that might turn up a few good ideas for a Father's Day treat or check out the rest of our site for guides on everything from food and drink to London history and things to do.
More Ideas for Father's Day in London