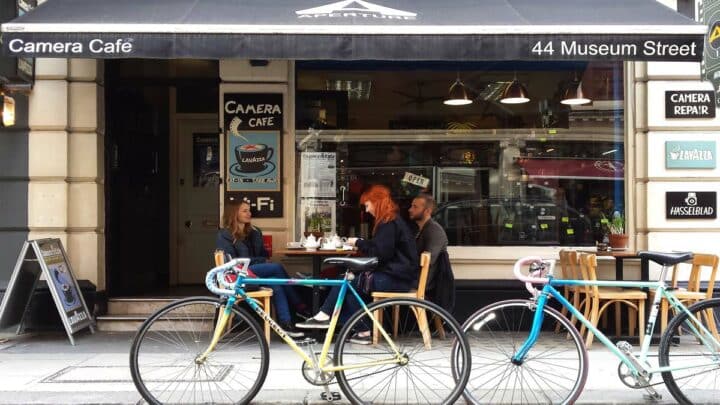 Looking to visit the London Camera Museum? Here's what you need to know before you go.
If you're passionate about the history of cameras and love coffee, you're going to be pretty happy with this find. Who knew that London boasts one of the best camera museums in the world?
A coffee shop with a little camera museum downstairs that is steeped in history – it feels like you've stepped into another time. All in central London, right next to the British Museum.
Get ready to explore the Camera Museum of London…
The History of the Camera Museum of London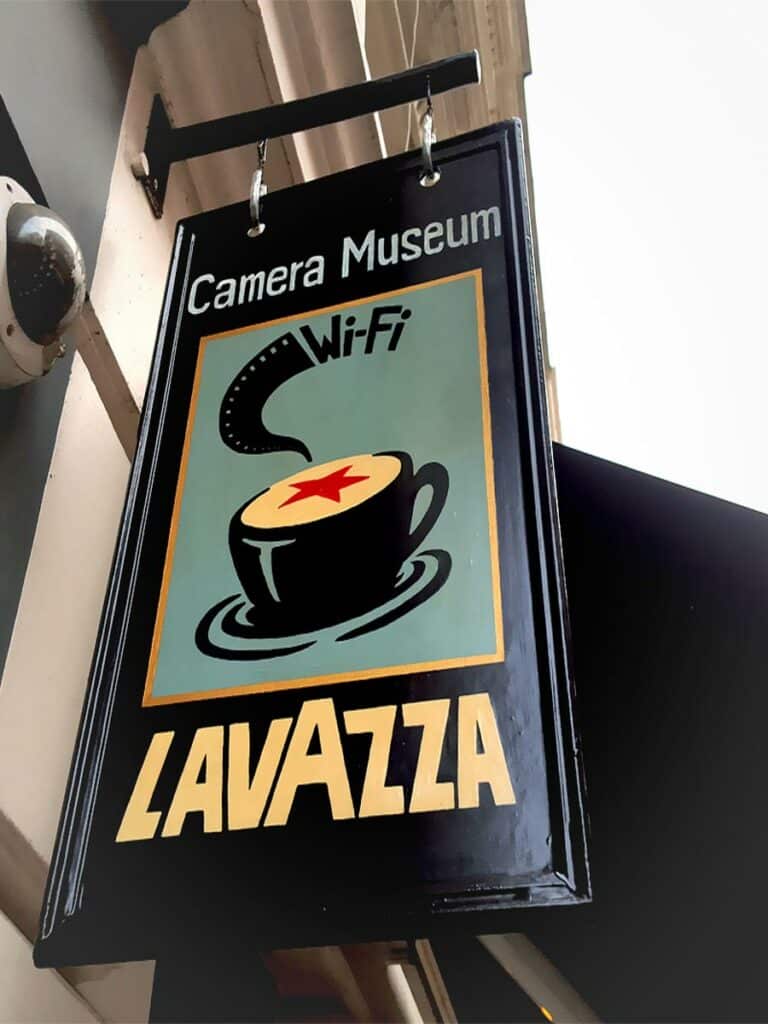 The Camera Museum actually began its life in 1999 as the Tang Café, just opposite the British Museum.
Created by brothers Patrick and Adrian Tang, Patrick – the older brother – decided to open a camera business in the basement to complement the clink of coffee cups upstairs.
He had a total passion for photography and cameras, and, in fact, later when the museum was well established he added his own cameras to the collections. Even the cafe shows hints of photography with photography-themes paraphernalia covering all the walls.
Although both the cafe and camera shop started as separate businesses, they eventually rolled into one. Based at a uniquely creative and beautiful spot in London, it was a prime location for artists and writers to stop by.
In the early noughties, it became a hotspot for both creatives and tourists.
The Museum Today
The museum today is a fascinating place. The breathtaking gallery exhibits a comprehensive timeline of cameras of all descriptions and makes, dating right back from the 19th century all the way through to the current digital age.
It's incredibly cool to see – and even more impressive to see how much technology has advanced in recent years.
Throughout history, an estimated 40,000 different types of cameras have been made. The Camera Museum very proudly has a camera to show from each era and will keep hold of them to show the public.
To think that, these days, we can more or less take professional photos from our phone, when back then it was a luxury to pick up a camera and take a picture, is unbelievable. It sort of makes the endless pictures of our brunches feel less special now!
The Repair Shop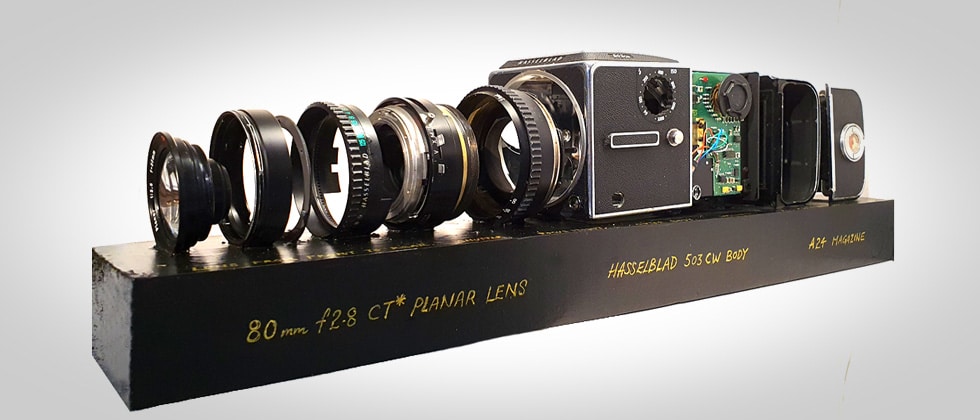 As well as being a museum of cameras, there's a repair shop upstairs that offers a fix-it service for most cameras and lenses.
They specialise in repairs to classic manufacturers such as Hasselblad, Rollei, Leica, Nikon, Canon and different analogue cameras, though they also repair some digital cameras.
The Cafe At The London Camera Museum
The coffee shop is one of our favourite stops for a cup of coffee in the area. Though they also serve delicious juices, whether you fancy a glass of fresh orange, or you would prefer to design your own juice with all the fruit and vegetables they have available.
Hungry? Daily homemade soup is on offer too, which comes with toasted panini bread (gluten-free panini bread is also available).
We recommend trying one of their tasty cakes – the hot chocolate fudge with whipped cream is out of this world. Although, it's got to be said that the real reason the cafe is so well known is because of the deliciously toasted panini sandwiches.
If you're into your salt beef, try out the amazing salt beef option with mustard. It's served with a gherkin, English mustard and a side salad. It's seriously good and, for the price, you won't get much better than that in the area.
London Camera Museum: Practical Information
It costs just £1 to visit the museum, though it's free for children under 10.
If you like what you see and want to give more than £1, then there are plenty of ways to donate. The easiest is probably on their website. All support goes straight to improving their collection.
London Camera Museum: Map
London Camera Museum: Discover More Quirky London Museums