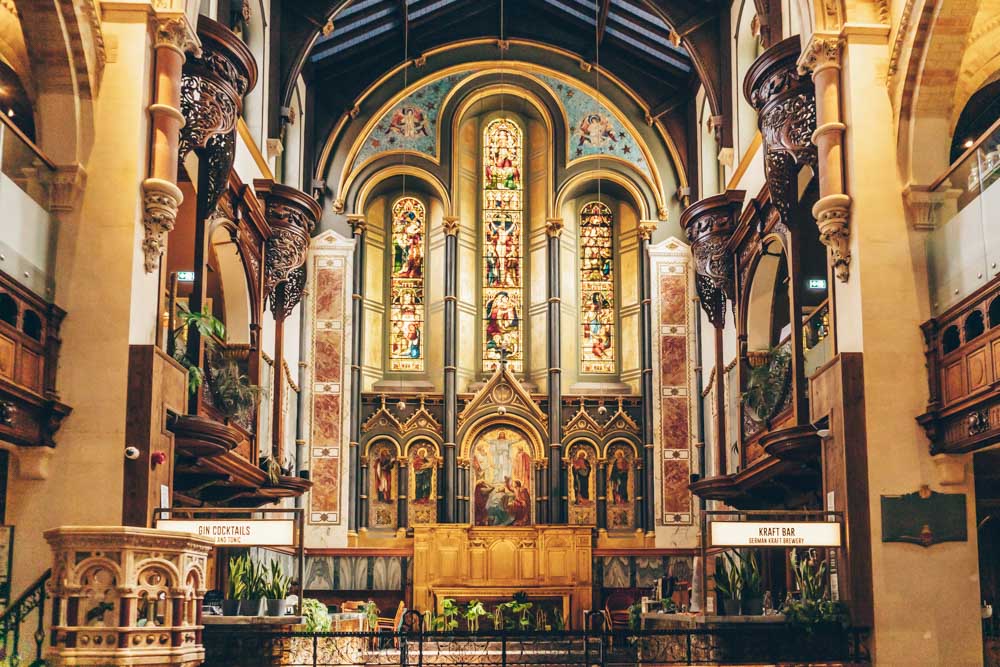 Looking for the best restaurants and places to eat in Mayfair? Read this insider's guide.
Don your glad-rags and double-check your credit limit, because a dining experience in London's fabulously posh stomping ground, Mayfair, isn't going to come cheap.
That's not to say that Mayfair is exclusively a playground for the rich and famous, there are also plenty of affordable options that serve up show-stopping cuisine without breaking the bank.
Best Restaurants in Mayfair
La Gavroche
Let's get the ball rolling with one of the best restaurants in Mayfair, La Gavroche.
Established in 1967 by the Roux brothers, and now run by Michel Roux Jr, La Gavroche offers exquisite, classical French cuisine, and only incorporates the freshest, and highest-quality ingredients.
With two Michelin Stars and prices to match, this place really is in a league of its own. Attracting a string of famous faces and boasting an enormous waiting-list, La Gavroche is definitely somewhere you can't just rock up to on a Friday night expecting a table – make sure you book.

Bombay Bustle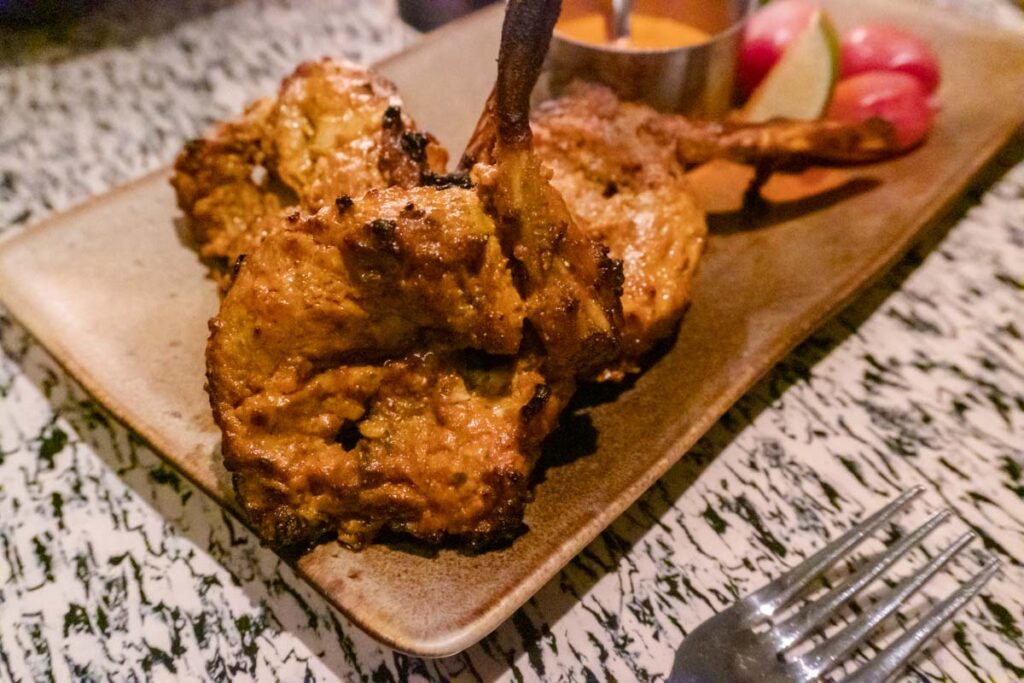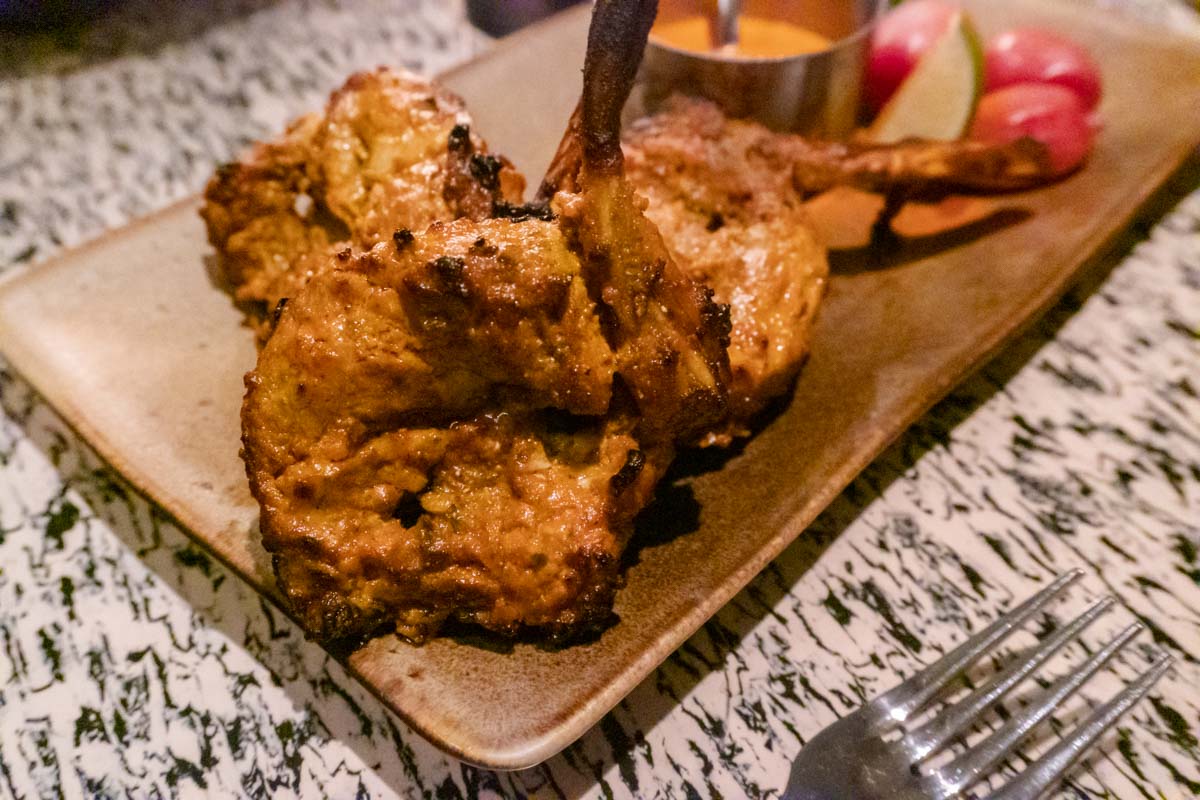 Looking for high-end Indian cuisine in a swanky setting? You should have the brilliant Bombay Bustle on your radar. This discreet restaurant on Maddox Street has fast become one of my go-to restaurants in the city for feasting on sumptuous dishes – new and traditional – that set the calibre high.
The Greenhouse
After strolling up a serene tree-lined decking, you will arrive at the tranquil and inviting Greenhouse.
It's something of an achievement to pair a high-end menu and a genuinely friendly atmosphere – yet Greenhouse rises to the task wonderfully.
Offering guests both a Tasting Menu and A La Carte, Greenhouse centres primarily on fish-based dishes, and each one is exquisitely crafted, and almost looks too good to eat.
Ormer Mayfair
Ormer Mayfair serves up exactly what you would expect from Michelin-starred dishes; imagine small dollops of sauces that explode like flavour bombs in your mouth, perfectly cooked meats and colourful veggies, all topped off with a sprinkling of edible flowers.
Run by the award-winning chef, Shaun Rankin, Ormer craft their stellar dishes with the finest ingredients, with Rankin's deft touch shining through.
Bentley's Oyster Bar & Grill
A beacon of opulence and elegance, Bentley's Oyster Bar & Grill is one of the top fish restaurants in Mayfair.
Shucking over 1,000 oysters a day in front of hungry diners, Bentley's are masters in creating a vibrant and exciting atmosphere, whilst still oozing class and sophistication.
Another highlight of this incredible spot is the presentation of each and every dish. Not a garnish out of place.
If you ever get the oppor-tuna-ty to visit Bentley's Oyster Bar & Grill, you definitely should (come on, I really couldn't pass up the chance to include at least one fish pun).
Pollen St. Social
Having been awarded a Michelin star just six months after opening, Pollen St. Social is one of the top restaurants in Mayfair, and has been paving the way for Jason Atherton's other high-end establishments ever since.
It's famous for sourcing its produce exclusively from the UK. The lamb and beef is from the Lake District, the crab from Paignton Harbour and their cultured butter from Oxfordshire. It's a bit of an understatement to say that Atherton really knows his stuff, knocking out dishes from the kitchen you could never dream of replicating at home.
Despite dishing up some of the finest food in the neighbourhood, there's no snob-factor about the service, and the staff are all really warm and friendly.
Ikeda
No, you definitely heard that incorrectly, this is not the big blue Swedish home store, but rather one of the finest restaurants in Mayfair.
For a taste of Japan in the heart of London, you really can't miss a trip to Ikeda; traditional, exquisite and using only the finest ingredients, Ikeda has been flourishing for the past 38 years.
The décor is very simple, and allows you to focus purely on the culinary delights that lie in front of you; the food truly is in a league of its own, and this spot has been frequented by some rather famous guests as well, including the likes of Jimmy Page and George Clooney.
Corrigan's
Corrigan's is run by the renowned celebrity chef, Richard Corrigan.
Opening its doors in 2008, the awards have just kept on coming; from London Restaurant of the Year awarded by the Evening Standard, to a whopping three AA Rosettes within the first three months, this place really is a beacon of culinary excellence.
Corrigan's menus are heavily inspired by his rural upbringings, and he expertly integrates earthy, seasonal flavours to each and every dish, ultimately giving this Mayfair restaurant a distinct and homely flair.
Sketch
You would have had to be living on planet Mars (or just not been on Instagram ever) to have not at least caught a glimpse of Sketch's OTT interiors. Proving it's not just a pretty face, the Lecture Room & Library section of Sketch boasts three Michelin stars thanks to its innovative menu from legendary chef Pierre Gagnaire.
The £150 tasting menu may not be cheap but try it for one of the best culinary experiences London has to offer.
Kitty Fishers
Tucked away in the trendy Shepherd Market, Kitty Fishers is one of my favourite places to eat in Mayfair.
Firstly, the name Kitty Fishers might strike you as incredibly random for an upmarket Mayfair eatery; can you guess what it's named after?
An 18th century prostitute who was VERY popular with the locals.
After you've had a little snigger about the name, prepare to have your mind blown by the show-stopping menu these guys offer.
Simple food made good is what Kitty Fishers is all about – with cod's roe and radishes, Cornish lobster and mayonnaise and warm smoked eel all making an appearance on the menu.
Sakagura
Sakagura is blooming gorgeous – no pun intended, but there are literally flowers hanging from the ceiling.
Sleek, authentic, and upholding traditional Japanese values in terms of service and food etiquette, Sakagura bypasses all the gimmicks that often come alongside these types of restaurants in London, and just focuses on excellence in all ways possible.
With an in-house ake sommelier, and expert sushi chefs, Sakagura is just absolutely perfect, and the ideal spot for a taste of Japan in the heart of Mayfair.
Momo
Decked out with swish Marrakech-style interiors and décor, Momo is an upmarket and glamourous spot for some delightful Moroccan cuisine.
Ornate lanterns hang from the ceiling, light pours in from the mashrabiya-style windows, and an intoxicating scent of exotic spices fills the space; the tables are also pretty crammed in but this just adds to the buzz and fantastic atmosphere.
For the quality you get at Momo, the prices are incredibly reasonable. Starters are around £11 (you have GOT to try the Roasted Cauliflower Hummus, it is heavenly), and for mains, you can expect to pay around £20 (the Classic Momo Couscous is where it's at, by the way).
Sabor
Authentic Spanish cuisine in the heart of Mayfair? Yes please.
Sabor, which means 'flavour' in Spanish, is all about taking its customers on a culinary journey, from the dazzling tapas bars of sunny Andalucía, across the asadors of Castile, all the way to the irresistible seafood from Galicia, this place is a real experience.
Alongside traditional Spanish delicacies, Sabor also offers an authentic Spanish hospitality experience, and there's a brilliant buzz about the place.
Gymkhana
Okay, firstly, the outside of this restaurant is bloody gorgeous; Gymkhana is slick, understated, but a real show-stopper, and is an asset to the Mayfair food scene.
Serving Michelin-starred Indian cuisine in an interior that is inspired by British-colonial gentlemen's clubs, it's little wonder that the restaurant has exploded onto London's culinary scene.
That and the stellar food of course – the menu features posh curries, biryanis, sabzi, game and chops among many other delights.
The Mayfair Chippy
It does what it says on the tin really – The Mayfair Chippy specialises in good old fish and chips.
Not quite the greasy joint you'd end up in hammered and hungry on a Friday night, The Mayfair Chippy celebrates the quintessential British classic by raising it up to Mayfair standards.
It's basically posh fish and chips, but it's absolutely delicious, and very reasonably priced for the quality.
Stampa
Let's be honest, Italian food is some of the best cuisine in the world, and there are so many places these days that just miss the mark.
But, Stampa in Mayfair is pretty damned good.
Inspired by Roman cuisine, Stampa brings a slice of Italy to hungry Mayfair residents, and has some truly exquisite pasta dishes.
For just £6.50 you can indulge in the heavenly Cacio e Pepe dish, which is Pici pasta, Pecorino Romano and crushed black pepper. Affordable, convenient, and genuinely delicious.
Mews Of Mayfair
Mews of Mayfair. is hidden away in one of the most historic courtyards in London. The name gives it all away – they specialise in creating the most irresistible pizzas.
With all the Italian classics on the menu at super affordable prices, this really is the place to indulge in some cheese-heavy delights. Don't blame me if you find yourself loosening your belt at the end of the meal.
Other Cool Places to Eat in Mayfair
Sometimes, you just don't fancy having a full-blown meal in a sit-down restaurant. Instead, a good old pub meal or bite on the go will suffice. Here are a few more ideas for where to eat in Mayfair.
The Guinea Grill
Nothing quite compares to a pub lunch, does it?
Head to The Guinea Grill, one of London's oldest pubs, for the ultimate steak. Roasting and slicing the best available dry aged beef in the UK for their Sunday lunch, these guys are total connoisseurs when it comes to meat.
Mercato Mayfair
For a real cultural experience in the heart of Mayfair, add Mercato Mayfair to the top of your list.
Essentially an enormous food emporium, Mercato Mayfair is a community market where a plethora of traders are ready to entice you with their fresh and artisanal cuisine.
There's everything from Bao Buns and Dumplings at Steamy & Co, Turkish Pides at Lala Mayfair, authentic Neapolitan Pizza at Fresco, all the way to scrumptious seafood buns and robata at Molo.
You will leave Mercato Mayfair feeling like you've just been on an around the world culinary adventure.
The Iron Duke
Pub grub at its absolute finest, The Iron Duke has a mouth-wateringly good menu with all the English classics.
From battered haddock and chips, steak and mushroom pie, all the way to a good old beef burger, this is the place to head to for a proper hearty dish.
Practical Tips and Map for Exploring The Best Mayfair Restaurants
Reserving a table is a good idea – particularly at the more upmarket and Michelin-starred restaurants. For some, you have to book months in advance for even the mildest sniff at a table.
As with many of London's high-end restaurants, don't be surprised if there's a strict dress-code. Make sure to check on the restaurant's website or give them a call to avoid disappointment.