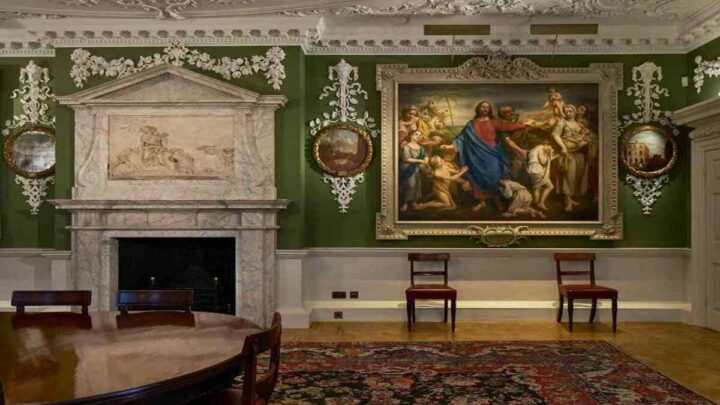 Ready to explore one of London's quirkiest museums? Of course you are – here's why you need to visit the Foundling Museum.
Situated in Brunswick Square, the Foundling Museum pays homage to the Foundling Hospital, Britain's first home for children at risk of abandonment.
Today, it's a dazzling centre of hope that uses creativity to inspire and support.
Ready to explore?
Wait, What is the Foundling Museum?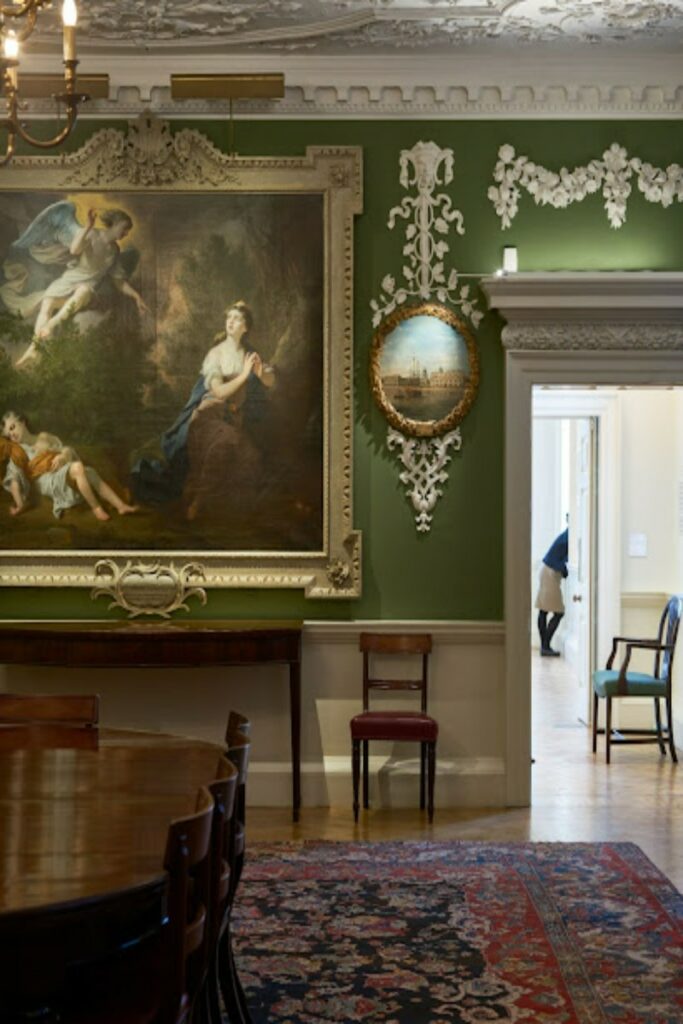 The museum harnesses the power of creativity, acting as a place for artists, musicians and writers to all come together to inspire action and create a space of hope from a place of loss.
The wonderful museum staff believe that the power of expression and creativity is so necessary for human development and yet so often overlooked.
The entire ethos and message behind the stunning museum is designed with young visitors in mind, with free entry for under 21s. Selfishly, we think all museums should be free for under 21s and love that the Foundling Museum offers this.
Kids can explore and dress up as characters from the Foundling Hospital, or even dive into one of their artist-led workshops. Though, not to worry as there's plenty for big kids (A.K.A grownups) to get involved with too.
The History of the Foundling Museum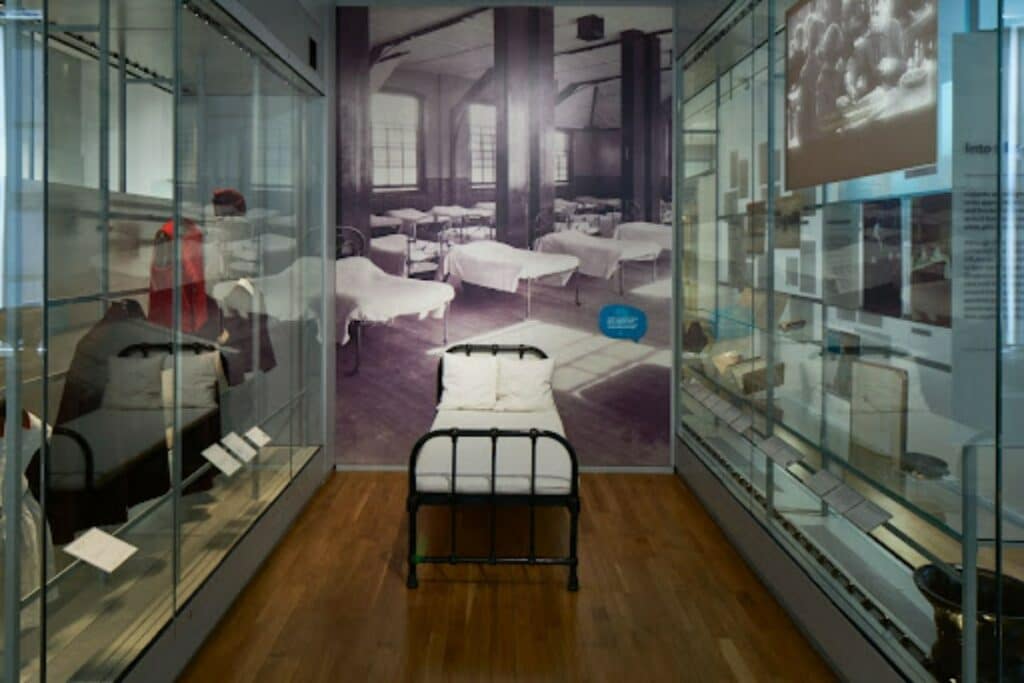 The History of the Foundling Museum is very special because although the museum only opened in 2004, it used to be (back in 1739) a hospital to care for babies at risk of abandonment.
In its purest form, it was a hospital born from love to create real change in the world. It took philanthropist, Thomas Coram, seventeen years to finally receive a Royal Charter from King George II to found the hospital.
At a time in London where child mortality was soaring because of poverty, disease and pollution, Coram fought endlessly to make a change. He opened a hospital to save, help and give abandoned children a home and ultimately, a chance at life.
For two centuries, the hospital looked after 25,000 children – 25,000 children that would not have survived if it wasn't for that hospital.
Children under the age of 12 months were admitted and sent to live with a nurse, when they reached four or five they were then sent to the Foundling Hospital to receive schooling until they were 15 years old.
Can we take a minute to appreciate what a difference this hospital made for so many people?
The hospital also offers birth record information and counselling services to previous Foundling pupils and has a public archive for anyone who was once registered.
We don't know about you, but we think a place with history as vast and beautiful as this one is worth a visit.
The Museum Today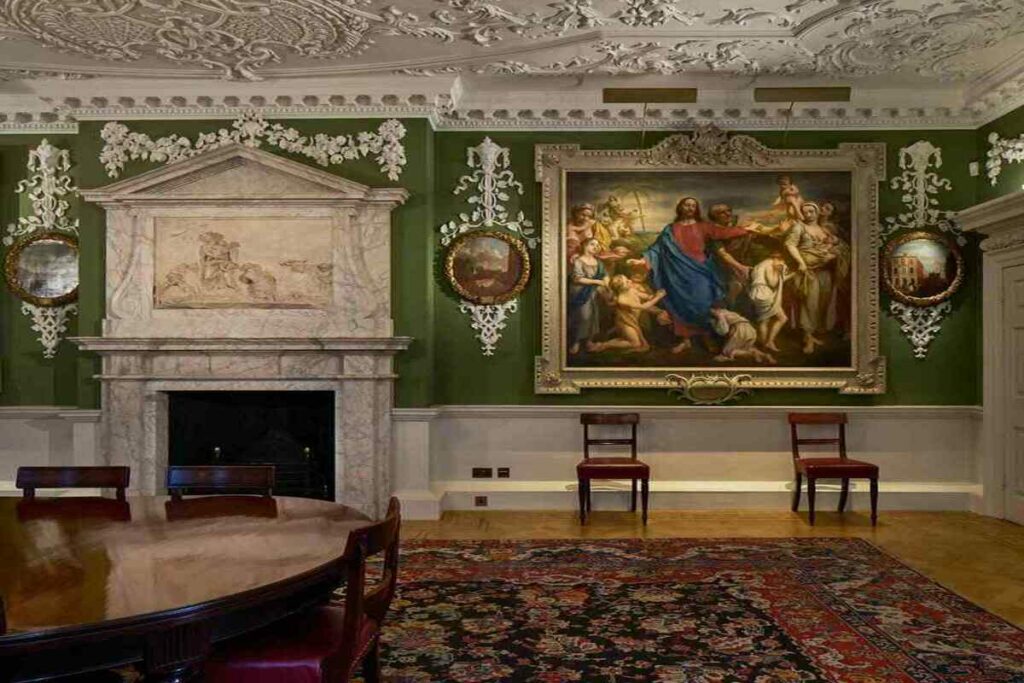 Steeped in over 275 years of history, the Foundling Museum today is a place of stories and superheroes.
One of the many exhibitions at the museum today is one that uncovers the story of superheroes as orphans, adoptees and foster children in graphic novels, comics and sequential art pieces from around the globe.
Spider-Man's parents pass away in a plane crash, Black Panther's mother dies at childbirth, Batman's parents killed – all superheroes who are in effect, orphans.
These days, artists are the centre point of the Foundling Museum, from visual artists to film makers, musicians to designers. Art can make real change to people's lives and challenge what our ideals are. The Museum wants young people to view their stories differently and ultimately, to see a better future for themselves.
Within the arts, The Foundling Collections include sculptures, furniture, clocks and paintings. You'll even find heartfelt tokens left by mothers to their babies and many pieces of art donated by world leading artists.
Foundling Museum: Practical Tips and Map
The Foundling Museum is in the heart of Bloomsbury and the architecture is breathtaking. Go have a walk around.
One of our favourite pubs, The Lamb, is just around the corner and Foundling Museum visitors get 10% off all food and drink. If you're in the mood for fish and chips, as a Foundling Museum visitor, you can also get 10% off the a la carte menu at North Sea Fish Restaurant on Leigh Street.
Check out all updates and events straight on The Foundling Museum website!
Discover More Quirky London Museum