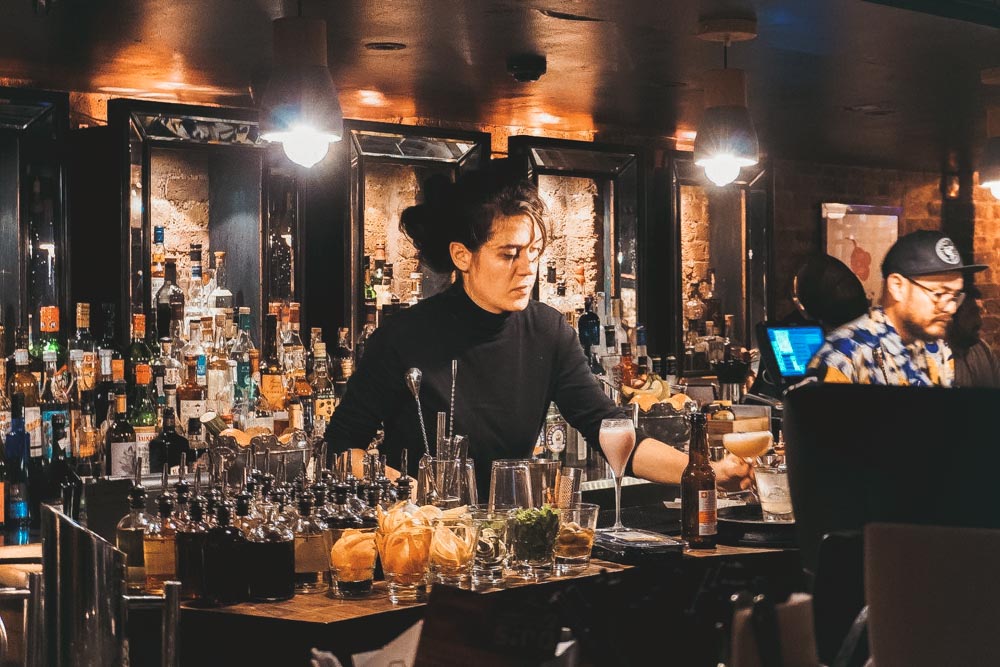 One of the mainstays of the Shoreditch drinking scene, Callooh Callay is the pandora's box of bars with not one but three bars (The Front Bar, Back Bar and members-only Jubjub Bar) housed on its premises.
It's as quirky as you'd expect a bar named after a nonsense phrase taken from the Jabberwocky poem in Alice Through the Looking Glass to be.
The Lewis Carroll theme doesn't just stop at the name – Callooh Callay bar invokes all of the curiosity and kitsch of the Jabberwocky poem with an eclectic interior that really does feel like you've passed through to the other side of the looking glass. Bright colours, vintage lighting, gilded mirrors – it certainly makes an impression.
Editor's Note: Callooh Callay will be reopening on 4th July on a reservations only basis. This review was written and photographed prior to lockdown.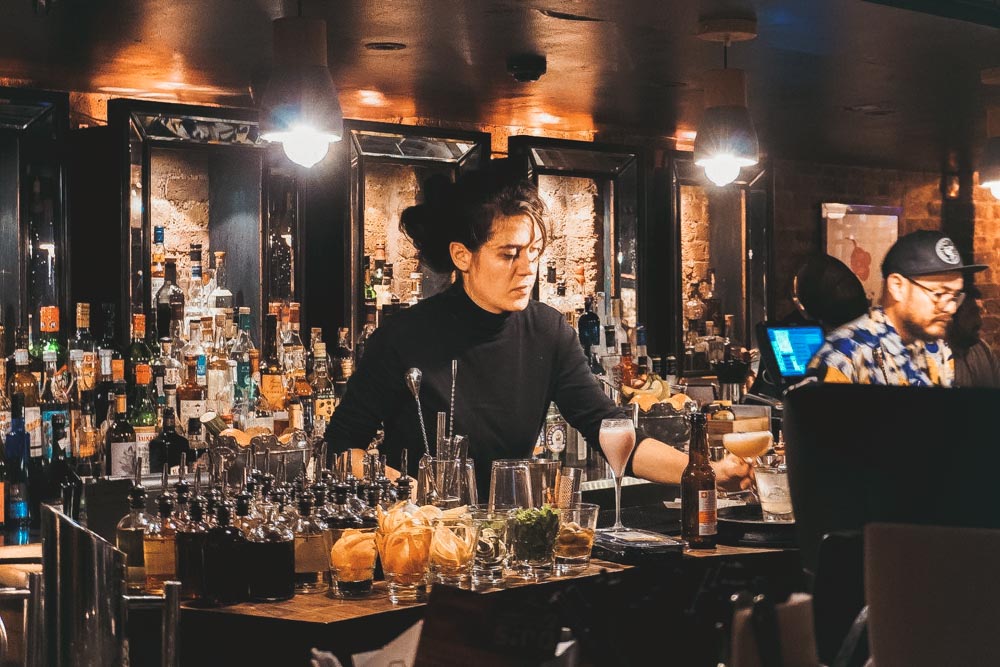 Don't let the whimsical name fool you – the guys at Callooh Callay Shoreditch are serious about creating rather brilliant cocktails.
Cocktails
Dip into the menu – a quick glance is enough to show that the staff really know their stuff. You won't find many classics here – approach choosing your drink in a spirit of adventure and you will be well rewarded.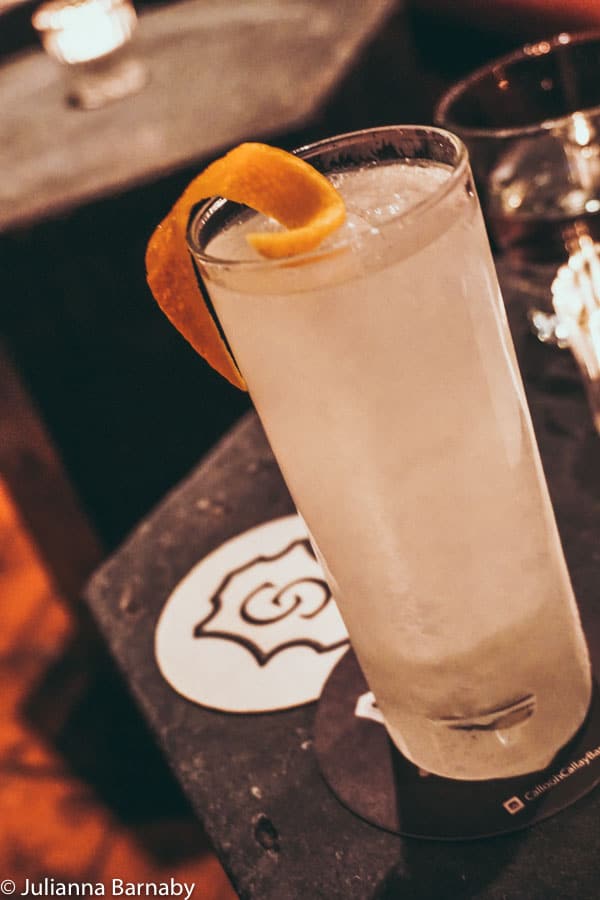 I can never stay away from their Pisco Punch, a zippy concoction of El Gobernador Pisco, Merlet Brothers Cognac, St Germain elderflower liqueur, lemon sherbet and prosecco but really, there are no duff cocktails here so take the reigns and order whatever catches your eye.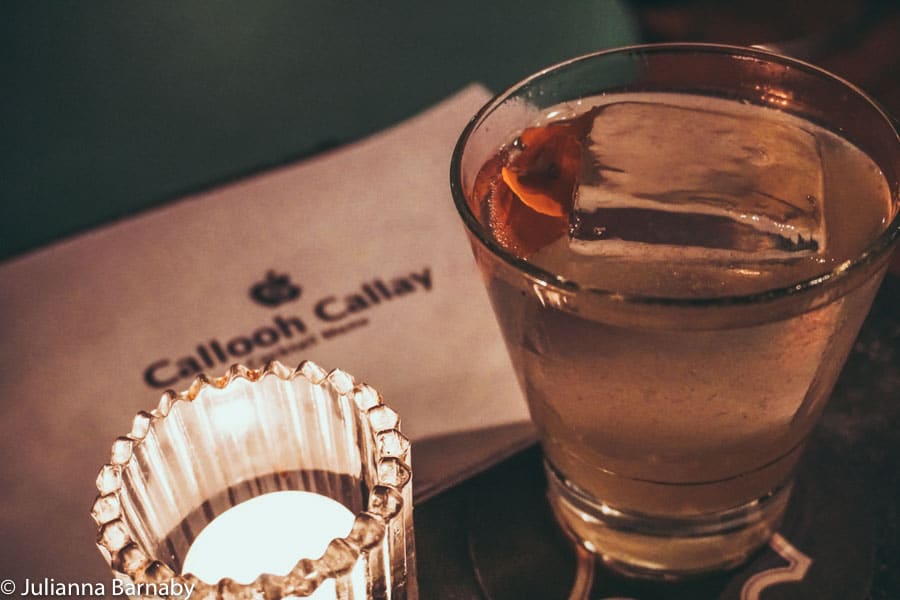 Atmosphere
Chic but often crowded – there's no snobbery but there is a real emphasis on quality – and the clientele know it.
Reserve a table and snuggle into one of the cosy booths in the Back Bar – accessed through the much-talked about wardrobe door, it's a prime date location. Romance aside – there's always time for a good cocktail or two.
The Front Bar is walk-ins only (hallelujah, because I hate booking tables for cocktails) but it does get rammed so get there early if you want to nab a table or don't want to queue outside.
It took me a while to find my way from the front bar to the delightfully-named Jub Jub Bar – billed as the bar where Callooh Callay's bartenders really get to play. Tucked away upstairs, it's members only – but you can generally get in if you smile nicely and know your cocktail stuff.
Callooh Callay London: Practical Information + Map
Address: 65 Rivington St, London EC2A 3AY
Telephone: 020 7739 4781
Click here for a map with Callooh Callay's location.

Looking for More Shoreditch + Bar Guides?
Check these out…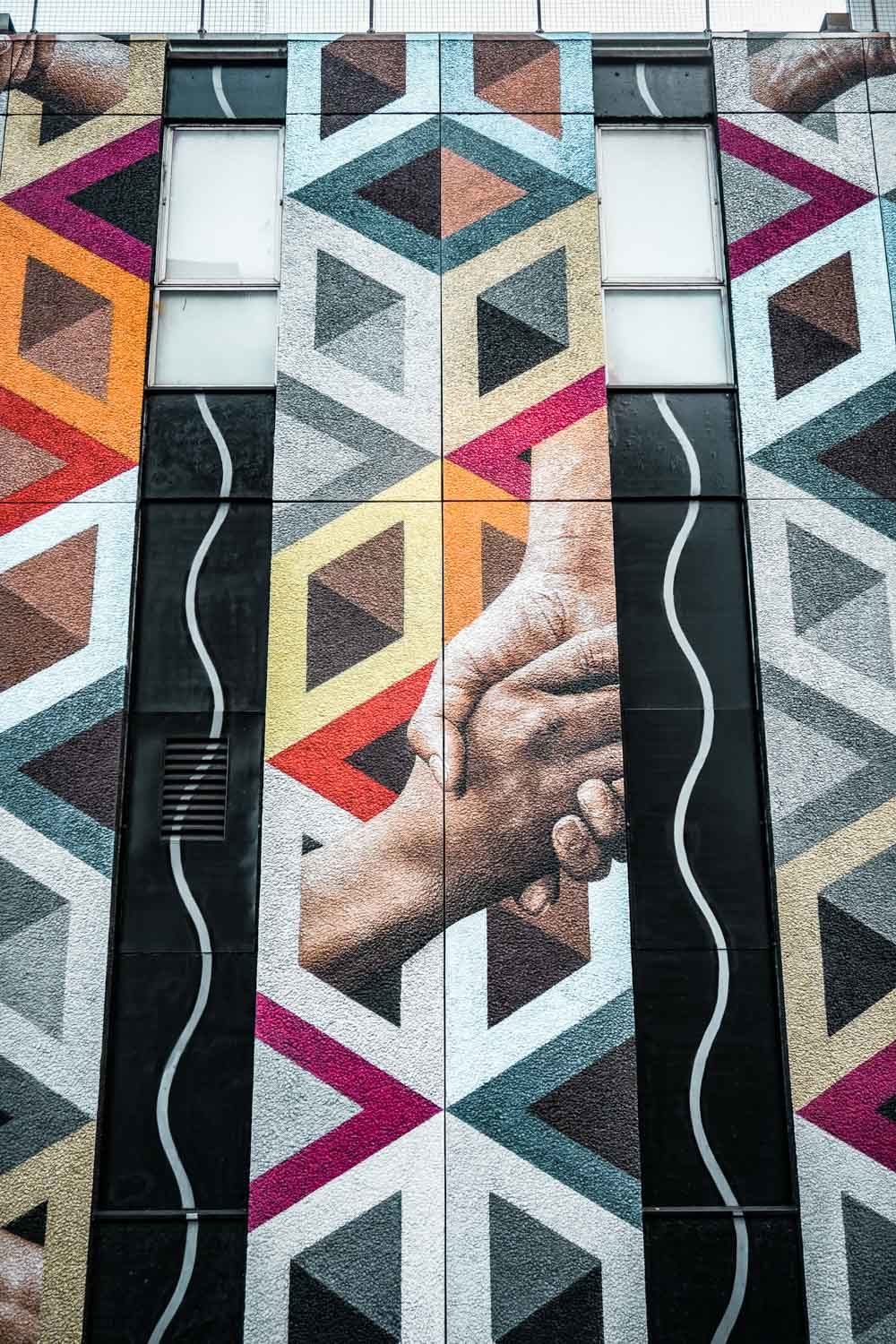 Shoreditch Area Guide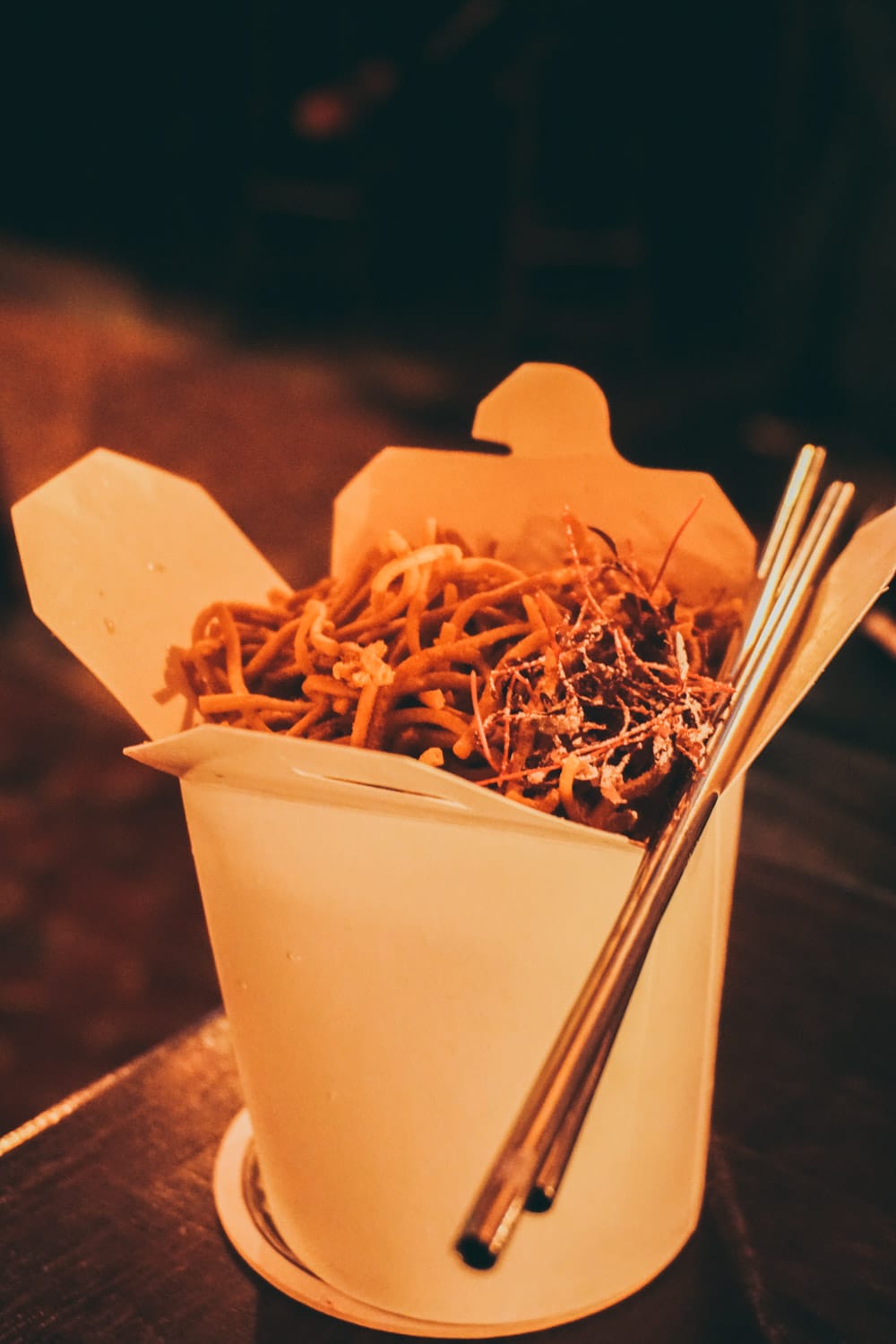 Where to Drink in Shoreditch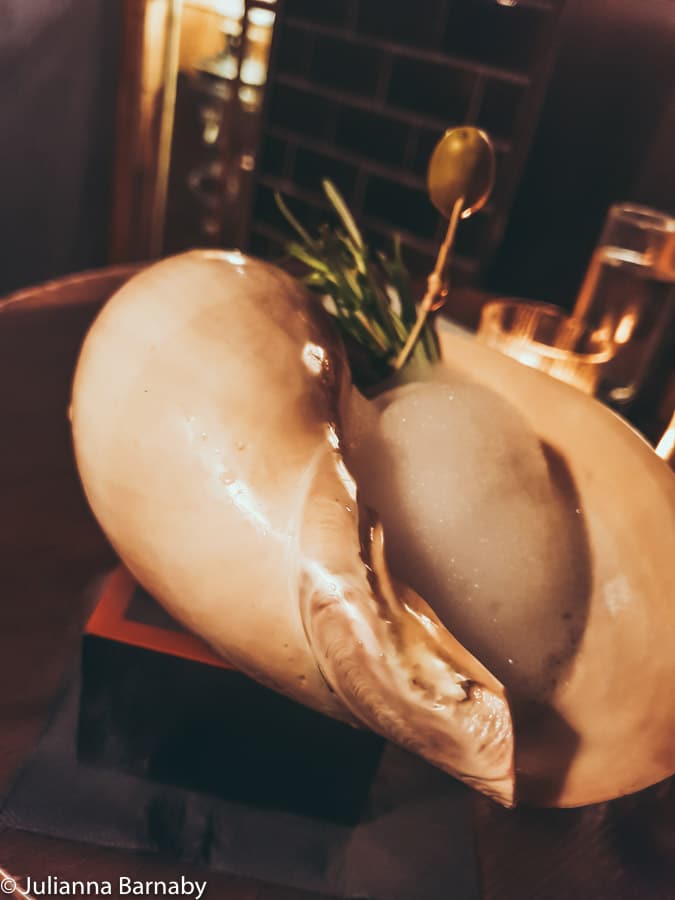 Drinking At: Nightjar Shoreditch