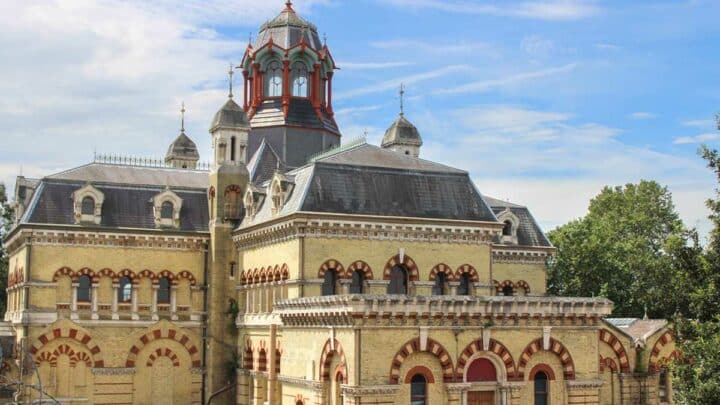 Did someone say history, architecture, and science? Yep. Come this way, friend – we're going to explore Abbey Mills Pumping Station.
You probably don't know it but there's a building out in East London that has an unusual history. One that has been instrumental in making sure London is a clean and sanitary place to live.
It's a sewage pumping station for starters. But that doesn't really explain quite what Abbey Mills Pumping Station really is.
It just so happens to be one of the most extravagant works of architecture in London that nobody knows about.
Why Visit Abbey Mills Pumping Station?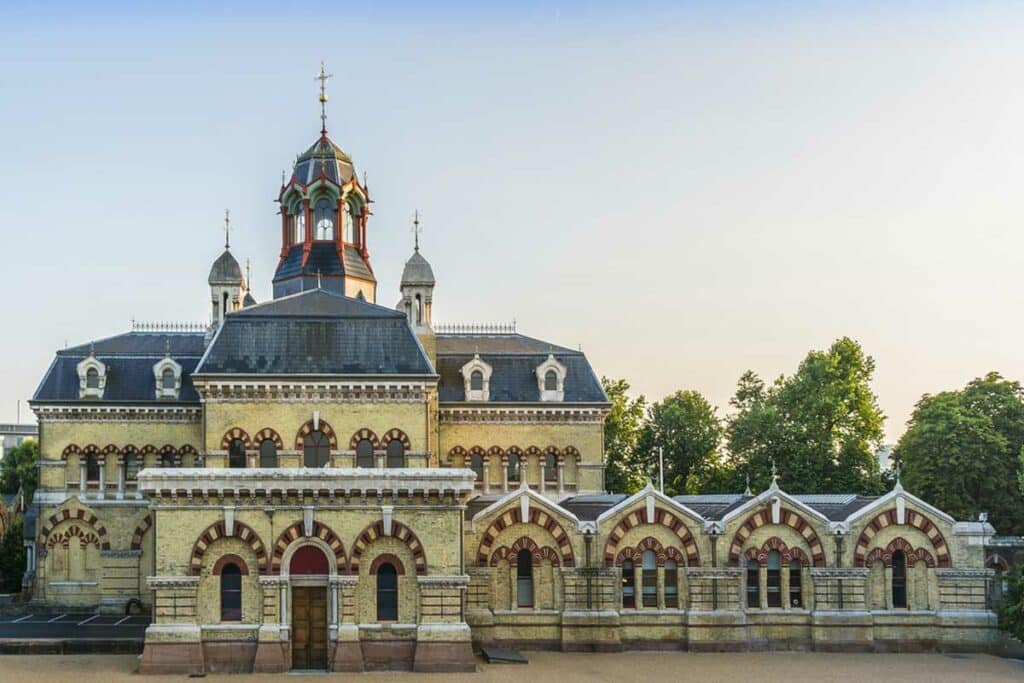 Few places in London are tied to the survival of the city quite like Abbey Mills is. The fact that you don't die of horrible waterborne diseases is, in part, thanks to this place.
If that's not a good enough reason for you to go and tip your hat, know that it's an excellent example of the grandeur of its age, and has a fascinating story that's intertwined with some of London's most tragic lows, and understated highs.
The History of Abbey Mills Pumping Station
The Great Stink of London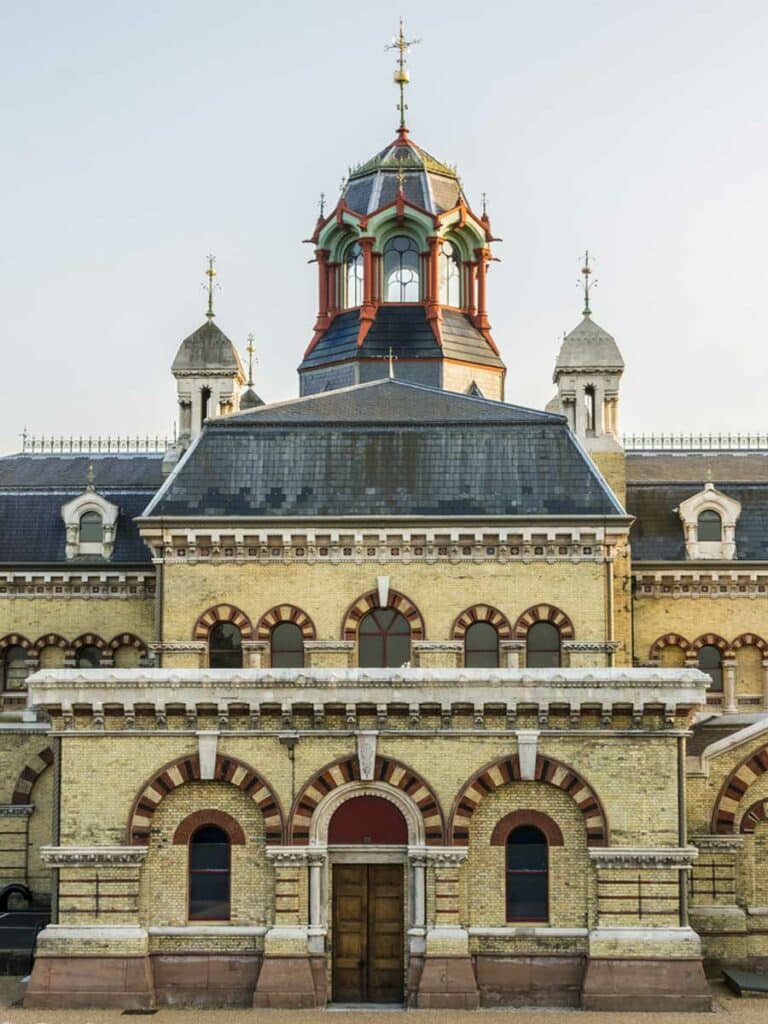 Take yourself back to 1850's London. You live in the largest city in the world, at the centre of an industrial revolution that is changing humanity in ways never before seen.
You may well feel like the future is coming right to your doorstep.
And your doorstep, by the way, is most likely to be in a dirty, cramped part of the city, with a sewage system that's philosophy is pretty much chuck it in the Thames, it'll be fine.
Yep, straight out of a scene from Dickens.
These cramped conditions and the lack of sanitation have exacerbated a cholera epidemic that you now live in the midst of, and that in one year alone will claim over 10,000 lives.
Then a few years later, all the sewage you and your neighbours have been chucking in the river gets a bit too much and shuts down Parliament.
Even the politicians can't handle the smell of the Thames and have to bail during the course of a summer that will become known as the Great Stink.
With that and the worries about cholera, London needed a solution.
Along Comes Bazalgette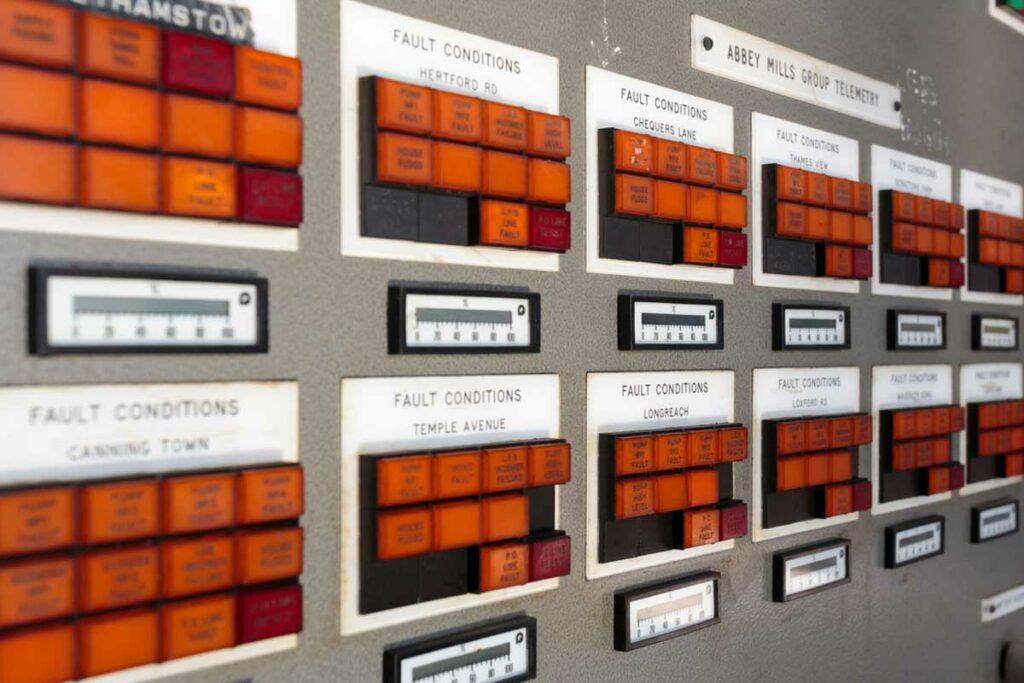 Plans for a working sewage system had been in the pipeline (no pun intended) for a few years before the Great Stink, headed by a man who would radically change London in ways almost invisible.
Joseph Bazalgette had been in the railway industry until overwork caused him some serious health issues and he'd had to take some time off.
His first job back at work was on the team charged with planning the new sewers, where he was promptly promoted to the top position.
Why? Because his boss died of overwork. No kidding. Anyway he got on and delivered plans for a comprehensive sewage system in 1856.
They involved 1,100 miles of smaller pipage that collected both rain and wastewater (that's a polite way of saying human excrement).
These fed into 82 miles of main sewers that would drain to beyond the city limits where the germs couldn't do any harm.
A Flaw in The Plan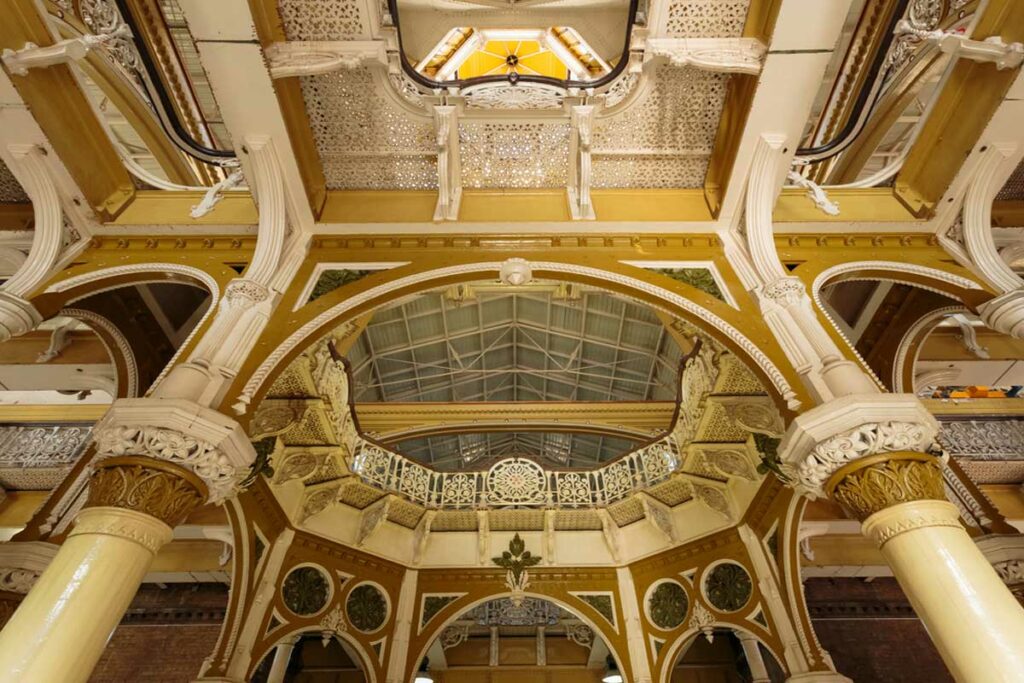 Part of Bazalgette's plan had a flaw. The sewage would flow downhill away from London. But by the time it reached the city limits it would need to come up again to be treated.
Being very much a man of his time (Victorian industrialists were never ones to let a practical problem go unsolved) he designed a pumping station to bring the sewage up to ground level.
Abbey Mills Pumping Station was to be constructed in what was then empty marshland far to the east of London, and what is now Newham. It was completed in 1868.
Abbey Mills: The Cathedral of Sewage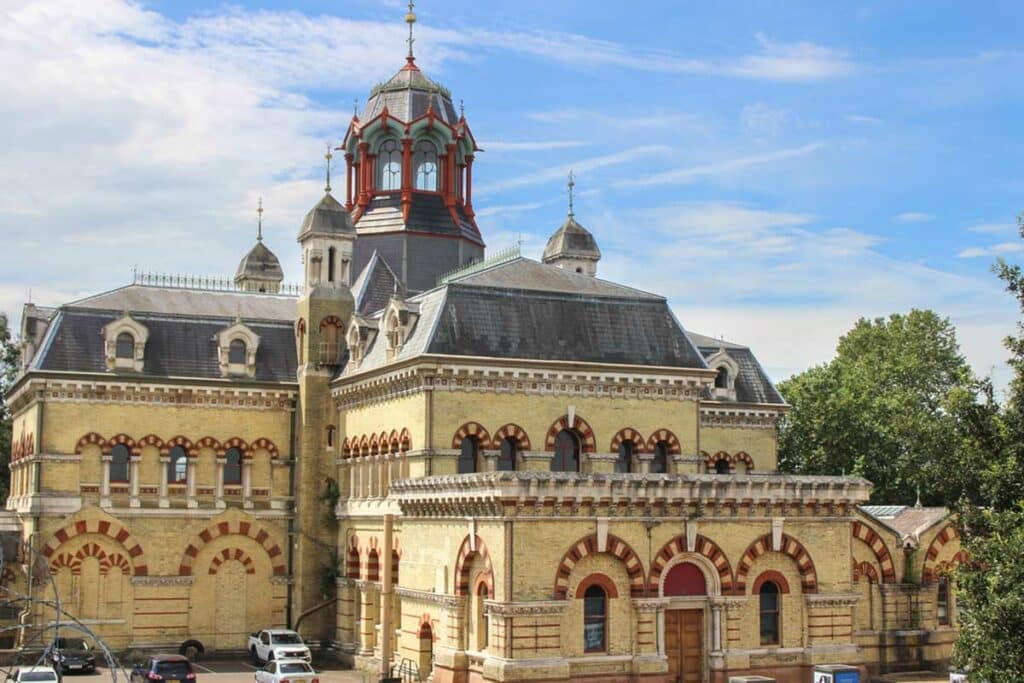 Now, this is the Victorian age. The Bauhaus was yet to come, as was the stripped back utilitarianism of the Brutalists. Even sewage systems got the full treatment.
And Abbey Mills isn't without adequate grandeur.
The interior is an astonishing example of French gothic design. The central atrium isn't far off the design of a church nave, replete with elaborately adorned archways and no end of trim.
The building draws on no less than six architectural styles. Russian orthodox for the domes, Flemish roofing, Venetian/Italian brick and window work, Celtic doors and some long gone Byzantine for the Exterior alone.
Which is also incredibly grand by the way, especially considering the building's function. And now imagine that when it was built, it would have been the largest building for miles around.
That's an honour that, for the most part in London's history, has been reserved for religious buildings.
Which is why the pumping station's nickname, the Cathedral of Sewage, isn't far off.
The Real Marvel…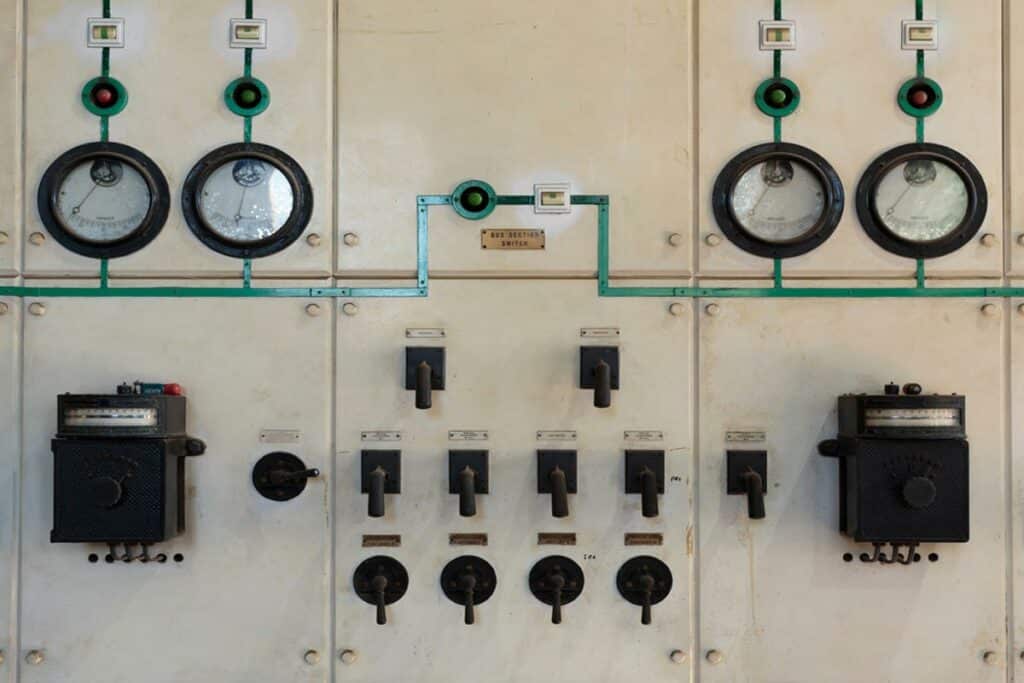 The pumping station gets a lot of attention, and rightfully so. In its own way it's really quite spectacular.
But we like to think Bazalgette might have made it that way because he knew his truly great design would remain invisible.
Bazalgette's sewer system was instrumental in ending the cholera epidemic in London and therefore saved untold millions of lives.
It's easily one of the most monumental pieces of construction London has seen, but because it's not right in your eyeline like, say, St. Pauls, or the big cheese grater, you don't tend to think of it that way.
And so Bazalgette goes down in history as one of London's greatest unsung heroes.
Abbey Mills Pumping Station: Practical Information
Abbey Mills Pumping Station has no regular opening times. If you want to visit you must go as part of a tour. You can find further information and book them here.
The nearest stations for underground and DLR services are West Ham, Stratford, and Abbey Road.
Abbey Mills Pumping Station: Map