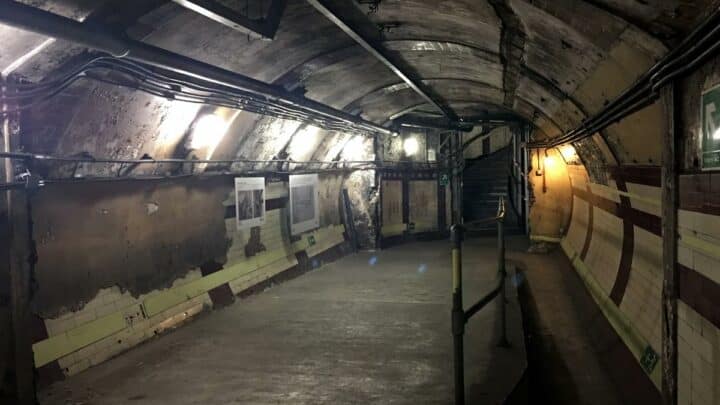 Heard of London's disused Tube stations? Discover the capital's abandoned spots and the fascinating stories behind them.
It turns out that London has lots of disused tube stations. Perhaps it shouldn't come as a surprise – the first London Underground train dates back to 1863 – of course, there's been lots of change since then.
Climb aboard and let us take you on a journey through the history of London's Underground, with stations serving as Blitz shelters, breakout rooms and some even acting as the backdrop for movie sets.
Next stop, disused London Underground stations. Choo choo!
Abandoned London Underground Stations and the History Behind Them
Aldwych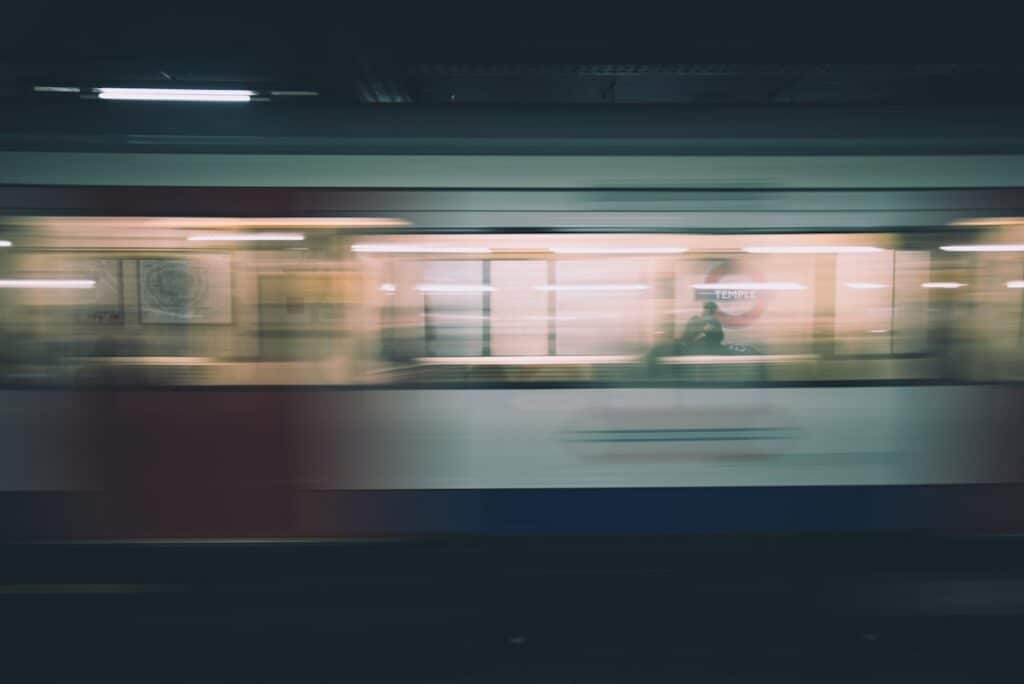 Opened to the public in 1907, Aldwych Station is one of London's best-kept secrets. The station's history runs deep, from providing shelter to Londoners during the Blitz to being used as a filming location for The ABC Murders, Sherlock, Darkest Hour and Atonement.
It was a part of the Piccadilly Line for 100 years until 1994 and closed due to low passenger numbers (a theme you'll notice with many of these stations!).
Aylesbury
Although Aylesbury is actually quite a few miles away from London, it turns out it used to be on the Underground network until the 1960s. In fact, it was part of the main service for London's Metropolitan line.
From Aylesbury you could reach Waddesdon Manor and Quainton Road and the line stretched nearly as far as Oxford. This was, until the line between Rickmansworth and Amersham was electrified – then there was no need for Aylesbury to be active. Boo.
British Museum
Run by the Central London Railway, British Museum Station in Holborn was a part of the Central Line.
Opened in 1900 but closed 33 years later, Holborn station, less than 100 yards away, had much higher passenger numbers so the British Museum station just wasn't needed– Holborn joined the Central Line the very next day.
The two stations ideally would have been connected, but weren't because of tunnel alignment.
Brompton Road
Brompton Road, once part of the Piccadilly line, used to be a stop in between Knightsbridge and South Kensington.
But – you guessed it – the station closed because it wasn't used often enough, largely due to being too close to its neighbouring stations. It was during the General Strike that Brompton Road closed and never reopened after the modernisation of Knightsbridge.
During the Second World War Brompton Road served as Ministry of Defence and the platforms were bricked up. It's now been turned into trendy flats, so there's not much to see of its former life.
Charing Cross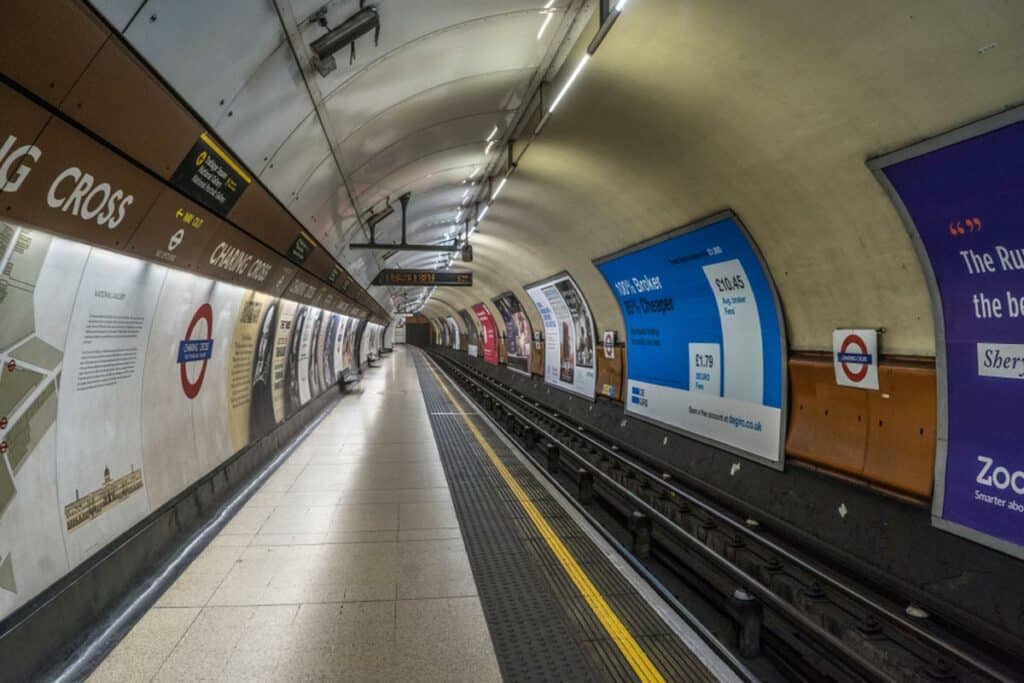 We are well aware that Charing Cross is technically not an abandoned station, but part of it is. We're also certain you've seen the abandoned part of Charing Cross on your TV screens too.
Charing Cross joined the Jubilee line in 1979 as the southern terminus until 1999. The line was supposed to join up to Lewisham and the tunnels extend as far as Aldwych. But with the regeneration of the East End in the 80s, the line was rerouted from Green Park to Waterloo and London Bridge.
The disused line found new meaning on our screens acting as the backdrop for 28 Weeks Later, Skyfall, Creep and Spooks.
City Road
Islington's disused tube station, City Road, opened in 1901 as part of the City & South London Railways extension from Moorgate Street to Angel.
It was doomed from the start by low passenger numbers and closed in 1922. You might have wondered why there's a big gap between Angel and Old street, and this is why.
Most of the station was demolished in the 1960s, and replaced with an energy centre that now helps to heat the homes of Islington with the heat from the tunnels.
Great Missenden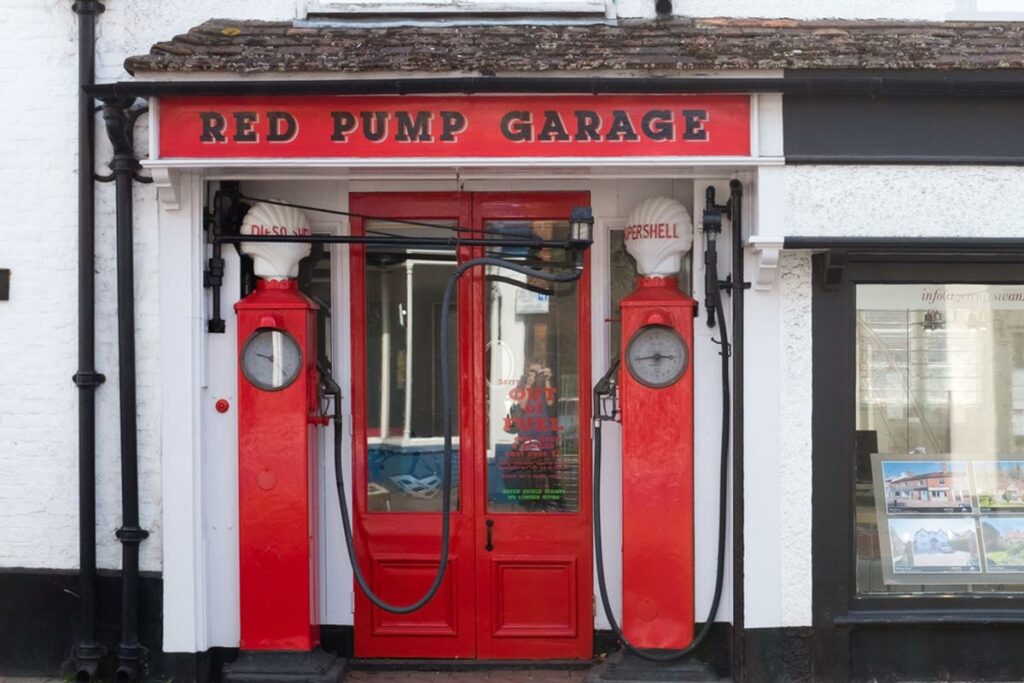 Another station that once existed on the Metropolitan line, we're beginning to see why so many of them closed.
Great Missenden is one of the prettiest villages in England and it's just 40 minutes from Marylebone Station.
The service was withdrawn when the lines were electrified in the 50s and 60s and trains then only ran as far as Amersham.
Hounslow Town and Surrounding Areas
The District line used to go all the way to Hounslow Town station which was quite close to Hounslow East station.
Bear with us as this gets a little confusing: The station closed in 1886, but reopened for six years from 1903 to 1909 before finally closing for good. These tracks are now used as tracks for the Piccadilly line and following various extensions, now serves Heathrow Airport.
Osterley & Spring Grove was also a stop next to Hounslow Town heading east. It opened in 1883 as part of the District line and then closed in 1934, though the old station building is still there today serving as a book shop.
There was also Hounslow West, opened in 1884 as a further terminus. Formerly known as Hounslow Barracks, it was renamed in 1925 and then closed in 1975 when the station was moved in order to extend the line out towards Hatton Cross and Heathrow.
King William Street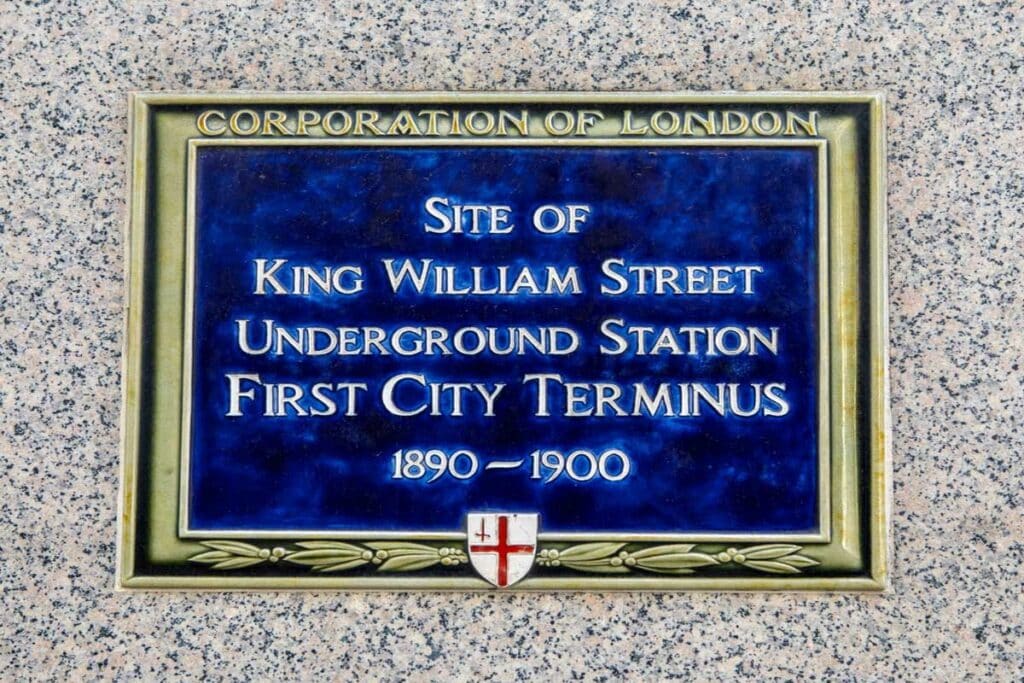 King William Street station was part of the City and South London Railway, which was the old Northern line.
Open from 1890 to 1900, it was closed after just ten years in order to extend the line up to Moorgate and Bank. It was situated between Monument and Bank, and a plaque can still be seen at Monument station as a little reminder that King William Street station existed.
Lords
Located in St John's Wood, Lords was on the Metropolitan line, opened in 1868 as St Johns Wood Road.
It was then renamed twice, once to St John's Wood in 1925 (pointless, we know), and named Lord's in 1939– referring to the nearby cricket grounds.
Once the new section of the Bakerloo line was opened, fewer trains ran through Lord's and the station was replaced by a newly built St John's Wood nearby.
Down Street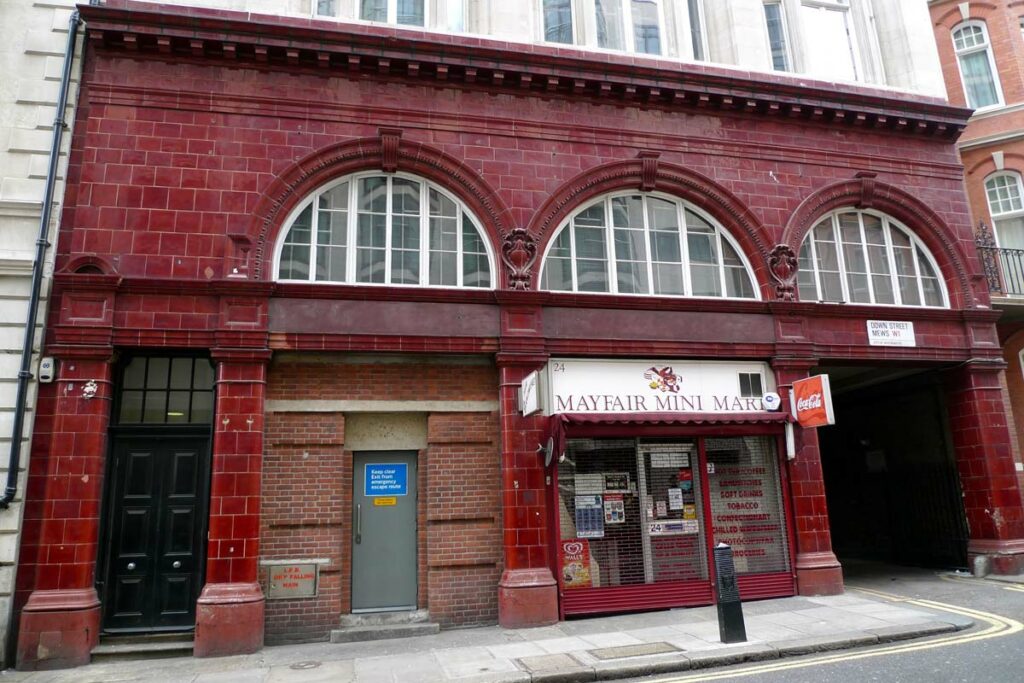 Located in between Mayfair's Hyde Park Corner and Green Park stations, Down Street was once part of The Great Northern Piccadilly and Brompton Railway.
It had a relatively short life, opening in 1907 before being abandoned in 1932 due to low passenger numbers– its neighbours could afford more luxurious modes of transport.
Read Next: Down Street Station – Winston Churchill's Abandoned Tube
Mark Lane
This one gets a little confusing. Mark Lane opened in 1984 to replace Tower of London station which only operated for two years before it was realised a bigger station was needed.
Mark Lane was then renamed Tower Hill station in 1946 (not connected to today's Tower Hill station), but oddly they were built next to each other. The station closed in 1967 due to the impossibility of expansion. But, the modern Tower Hill station actually uses the same site as the original Tower of London station.
Marlborough Road
Marlborough Road is one of three disused tube stations in London that were on the Metropolitan line.
Marlborough Road used to be a stop between Finchley Road and Baker Street, it opened in 1868 and only closed due to a new stretch of the Bakerloo opening up a route to Stanmore.
If you take a stroll along Finchley Road on the corner of Queen's Grove you'll come across a fairly blank building. It's now used as a power substation, and previously was a Chinese restaurant.
North Weald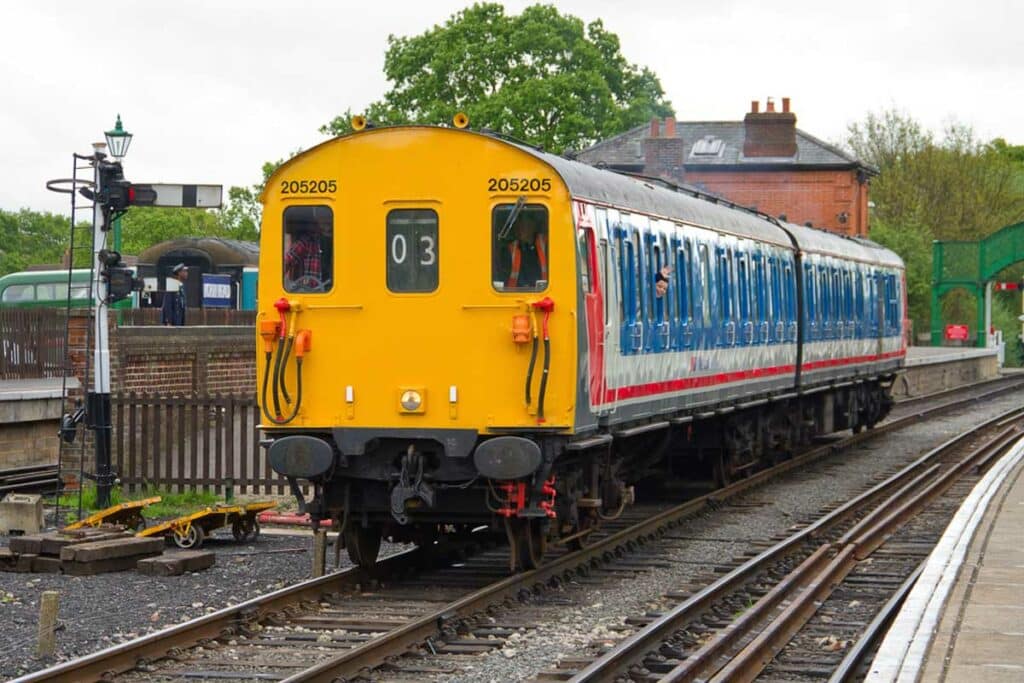 On the same line as Ongar, North Weald opened in 1865 by the Great Eastern Railway and later used as a Central Line station on the London Underground between Epping and Blake Hill stations.
The section beyond Epping to Ongar closed in 1994 and North Weald, like Ongar became a part of the Ongar-Epping Railway service.
Blake Hill station was on the same line but this station closed long before Ongar and North Weald in 1981, so never became a part of the Ongar-Epping Railway.
South Kentish Town
Did you know that Kentish Town used to have another station nearby? South Kentish Town was on the Northern line and opened in 1907.
The disused deep level line was supposed to be called Castle Road, but a few weeks before opening it was changed to South Kentish Town. This station suffered from low passenger numbers from the get go and in 1908 drivers began ignoring the need to stop there. Rude.
In 1924 a power outage meant temporary closure for the station but when the power returned the station was never reopened. The station is now home to the thrilling Mission Breakout, an escape room to break out of the ghost tube station.
St Mary's
Located between Aldgate East and Whitechapel, St Mary's closed its shutters in 1938 when today's Aldgate East moved further east. This meant that it was pointless for St Mary's to exist.
The abandoned underground station was unfortunately bombed during the Second World War and was never recovered.
Ongar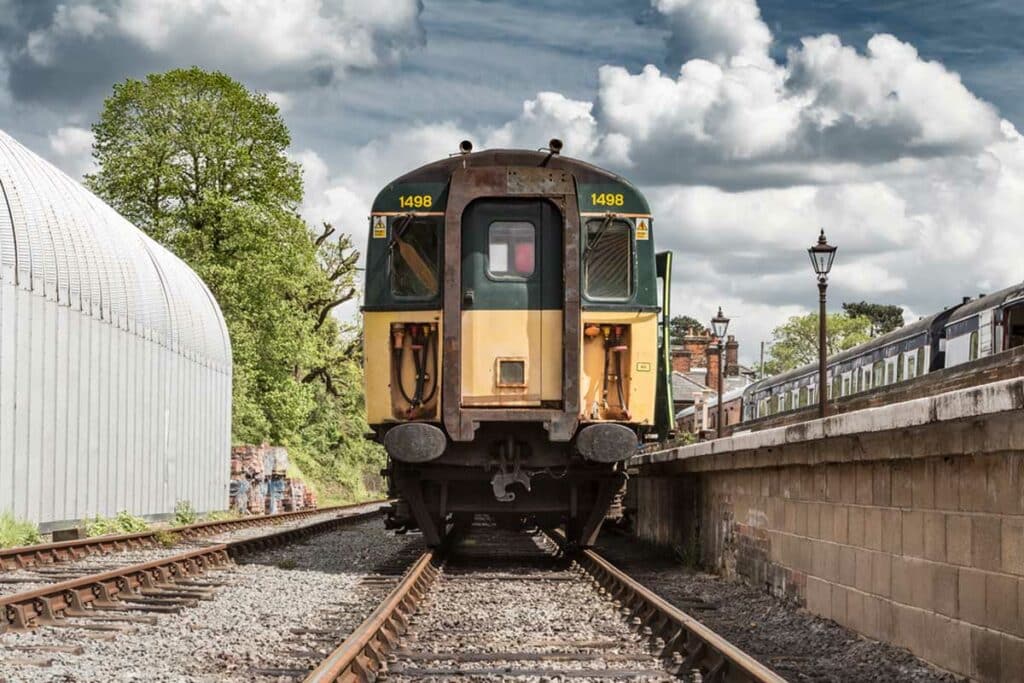 Ongar used to be the final stop on the Central line. It also had a pre and post underground life, opening in 1965 it was mostly used for ferrying agricultural products from Essex to the outskirts of London.
In 1949 it became part of the underground but it was never really a hiit with passengers and closed in 1994. Its legacy lives on, Ongar is still part of the Ongar-Epping Railway– it's one of few abandoned London Underground stations that still has trains running through.
Swiss Cottage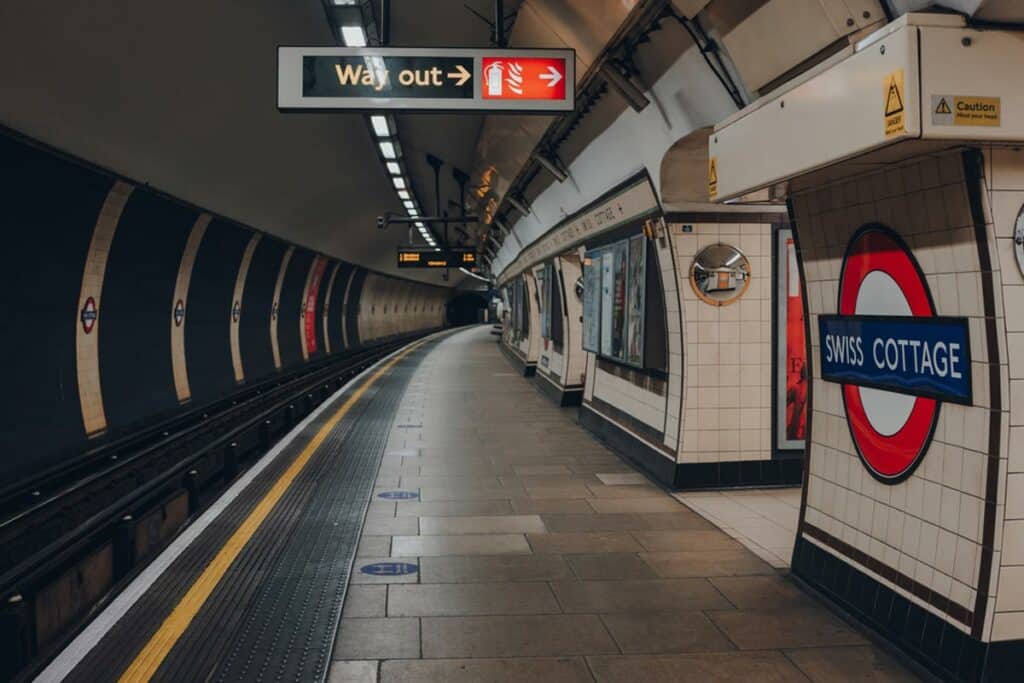 The third and final disused Metropolitan line station is Swiss Cottage opened in 1968. Just a few days after its opening there was a head-on crash between two trains and three people were injured.
Named after a nearby pub, Swiss Cottage served the Metropolitan line until 1940 when neighbouring stations took prevalence.
Swiss Cottage is abandoned in plain sight and is still very much visible to Metropolitan line passengers.
Tower of London
Did you know that there used to be a Tower of London stop on the underground? Nope, neither did we.
Tower of London station closed after only two years of ferrying passengers in 1884 when Mark Lane station opened. The station was scrapped altogether when Tower Hill station was built on the same site in 1967.
York Road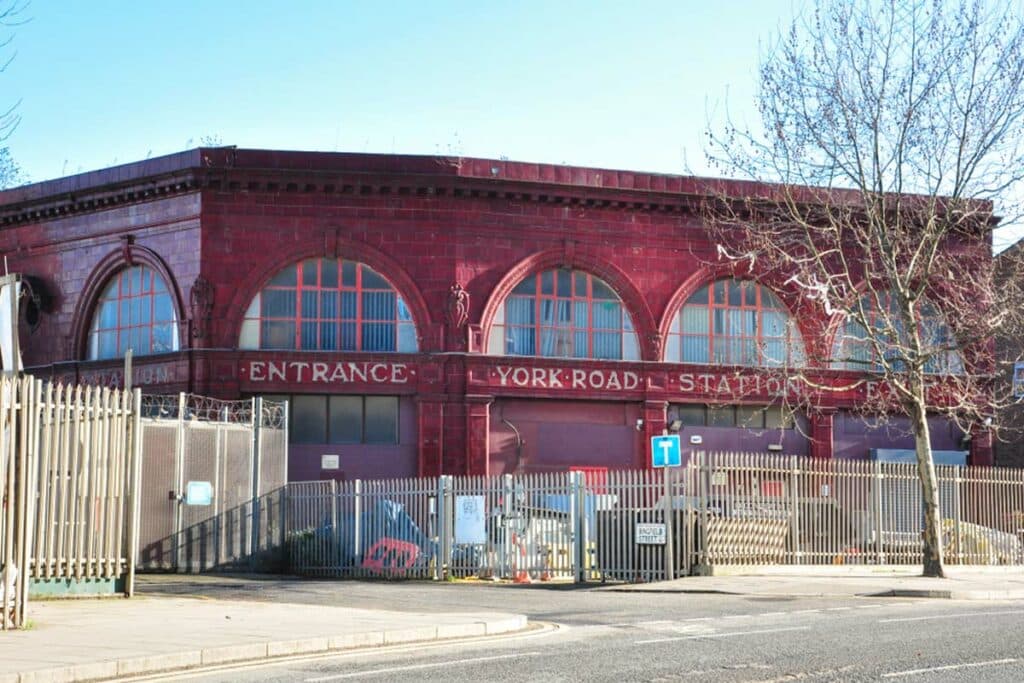 York Road is an abandoned underground station located between King's Cross and Caledonian Road. It was part of the Picadilly line until 1932, it closed when a new cross over tunnel was opened at King's Cross.
The platform has been removed from York Road station, and it's now used as an emergency exit from the tunnels.
Want to See More? The Tours of London's Abandoned Tube Stations
Don't just learn about these abandoned London Underground stations, go and explore them. Well, the ones with tours, anyway.
Transport For London put on regular tours for some of these ghost tube stations for you to explore the deep level tunnels up close. Previous tours have included Aldwych, Down Street, and the disused arm of Charing Cross.
Book your ticket online before you go and beware of the ghosts.
Kidding. Maybe.
London Abandoned Tube Stations: Map
London's Abandoned Tube Stations: Read Next