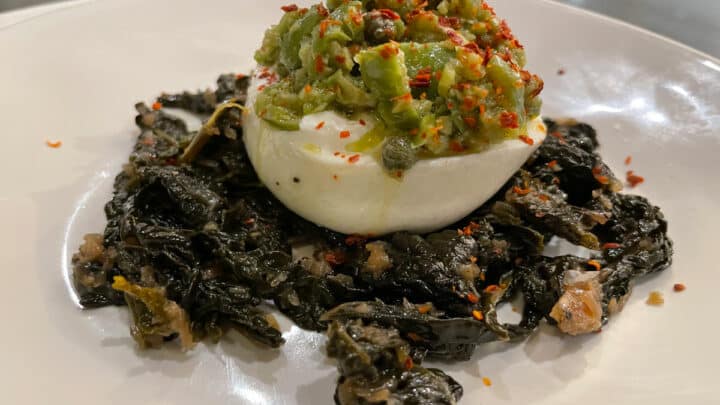 Lovers of fresh pasta, listen up. Notto is London's newest Italian joint – we review the latest kid on the scene.
It's no secret that London loves a restaurant that turns out heaping bowls of quality pasta. Good news then – we've got one more to chalk up.
Notto started life as a lockdown pasta delivery service with Chef Phil Howard at the helm, signalling that something quite special might be about to happen.
Howard cut his teeth under Marco Pierre-White and cruised kitchens of great Michelin repute before opening Elystan Street – a restaurant that now has a star of its own.
He got a team of pros together to give his Notto its first bricks-and-mortar location, and has given them a swanky Piccadilly address to pursue his vision.
We went down to check it out.
Notto – The Full Review
The Food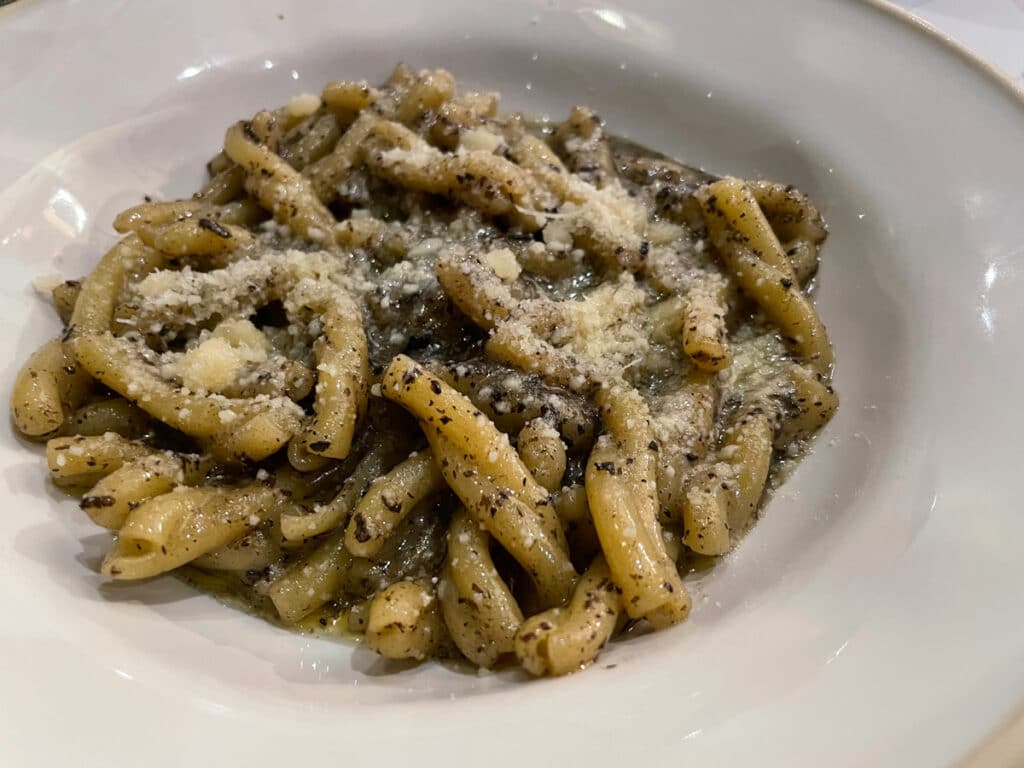 We got stuck in with the ubiquitous London-restaurant starter of burrata, served at Notto on a bed of slow-roasted kale – a wintertime touch – and topped with diced olives.
There was also a plate of mortadella served with a selection of pickled veg that was particularly standout.
Neither starter disappointed, and both we'd happily order on a return visit, but you're coming to Notto for the pasta. The menu recommends sharing three bowls between two which, after a good shot at the starters, might be a bit much for anyone not totally starving.
We went in for a cacio e pepe as it's a classic. If a pasta joint can't turn a good one of these, it isn't worth its salt.
The dish was on point. The hard cheese made more of a sauce than the coating that you sometimes get, which meant there was plenty to mop up when the ample pasta was eaten.
We also opted for the black truffle pasta dish, because who could resist? It was delicious and considering the price tag of £21 – a sum that wouldn't get even a mention of truffle at most London restaurants – a bit of a steal.
Spaghettini with white crab, lemon zest, cayenne pepper, and butter was dish number three, and probably the best of the lot, ordered here because not but a few days before we'd been getting pretty worked up about a similar plate at another London spot.
This dish is very much its own thing though. That is to say that we've already compared Notto to the other kings on the modest pasta scene and it wouldn't be right to imply that they're following their fiddle – they're not.
The dish was original and very much its own, not to mention delicious. So three big hits then.
It would be worth mentioning, though, that the dishes were swimming in oil. You'd clean up the pasta and a good cup of the stuff would be pooling at the bottom – especially with the crab.
Not to complain, the food was good. It just was an alarming amount and felt like the only departure from the high quality of everything we ate.
Dessert here also deserves a mention. Ours was an affogato with a modern twist in the form of ice cream from a whippy machine.
Sounds sacrilegious at first, but don't rush to conclusions. They work some magic with the mixture, but it's the visual element that we liked best.
We all agreed Mr. Whippy should get in touch with these guys – the sight of coffee pouring down the furrows of the ice cream was quietly gorgeous.
The Drink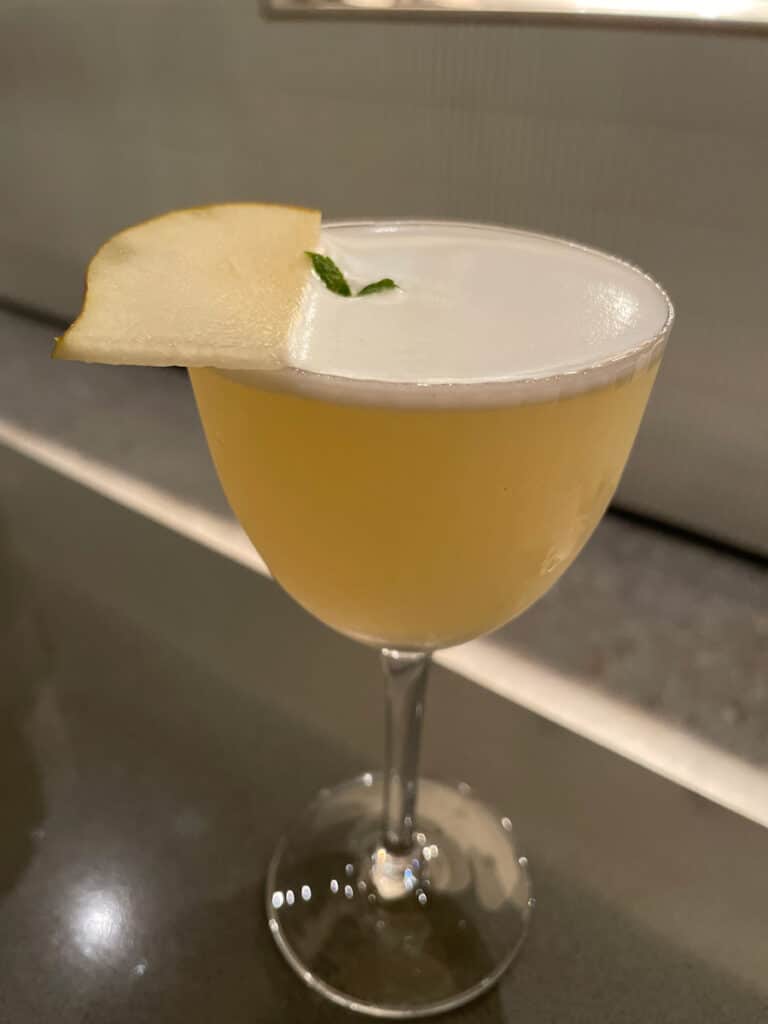 Naturally, there's a strong selection of wines on offer at Notto, but there's also a menu of cocktails that's worth looking into. We had a blood orange mimosa which was as expected – you can't get too creative with a mimosa.
We followed that up with a Pear Sour. The drink looked as good as it tasted, was light on the booze, and refreshing the way a good sour always is.
The Look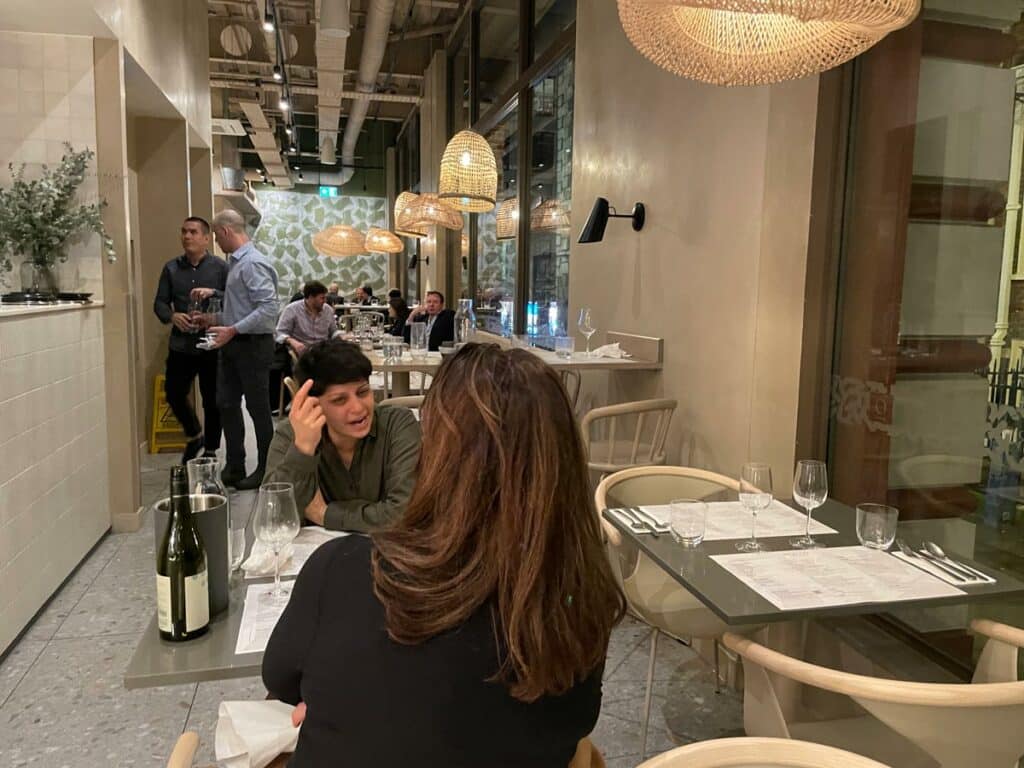 Beige rules supreme at Notto. It does look good. The long, slim space gets plenty of natural light, and turns sleeker as the evening sets in.
The centre space is dominated by an open kitchen where you can see the chefs do their thing through jars of slender-thin breadsticks, and become mesmerised by the churn of the ice cream machine.
Final Thoughts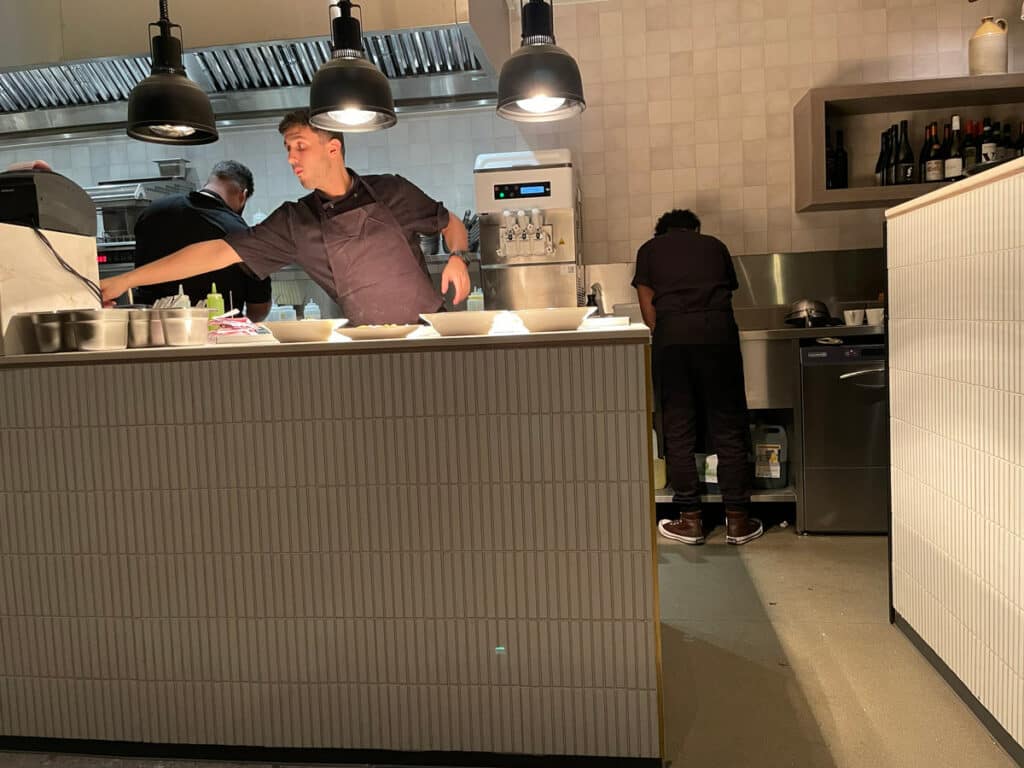 Notto has some excellent food. It's also got some fierce competition.
The mood is right – that's for sure. And so is most of the food. You'll maybe find things to nitpick about on the dishes but overall you're getting pasta that stands up to its competition.
Notto – Practical Information and Map
Price: ££
Address: 198 Piccadilly, St. James's, London W1J 9EZ
Review 4 / 5
Notto - The Full Review
Notto - The Full Review
Notto has stiff competition – and more than manages to live up to its pasta competitors. Bravo!