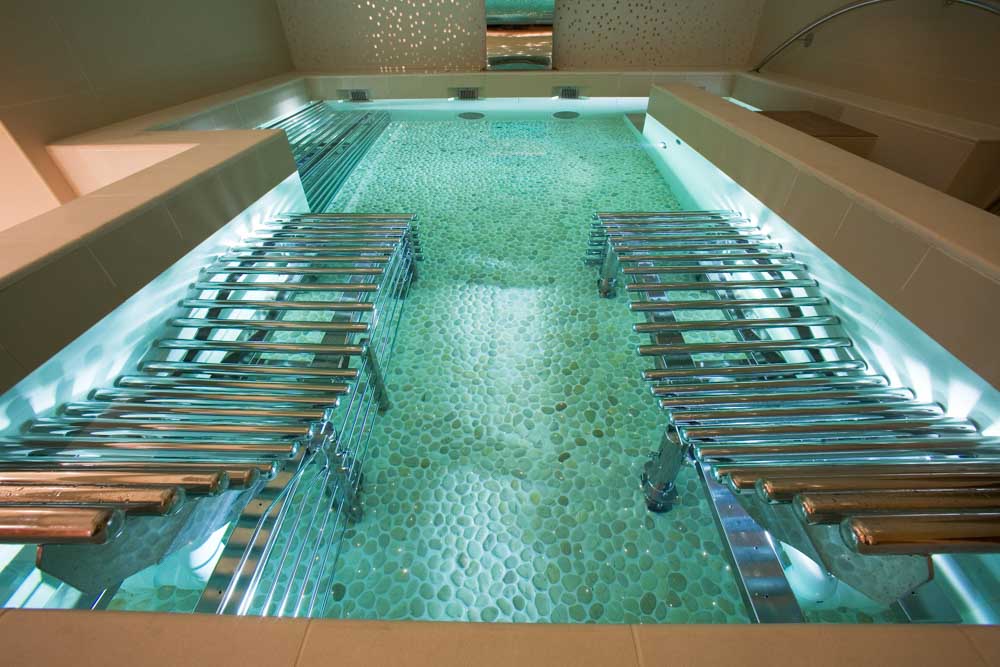 The K Spa is an award-winning spa tucked away in Shepherd's Bush in the K West Hotel. Here's why you need to go.
There's nothing I love more than a spa day, but the K Spa is my favourite find of recent months. In the K West Hotel in Shepherd's Bush, it's the perfect day escape within the city.
London Has a Million Spas, Why is the K Spa Different?
Let's face it, there's a surfeit of spa hotels in London – it can feel like every hotel has one, more and more day spas pop up and, as a result, it's fierce competition to make your mark on the scene.
It should really say something then that the K Spa at K West Hotel has carved a reputation as one of the must-visit spas in London, picking up a gong as the Best Spa in London at the Good Spa Guide Awards along the way.
Forget fuddy-duddy spas, the K Spa scores high on aesthetic chic – located in the K West Hotel – a hotel in Shepherd's Bush that used to be the BBC Recording Studio in the 70s and 80s (Bob Marley and David Bowie recorded here, among many others), the spa is the epitome of cool.
It boasts top-notch facilities and an expansive treatment menu with a range of the standard massages and facials and a few more unusual inclusions too.
Before you even get to the treatments, you have to spend time in the delightful Wet Spa – an emporium of relaxation that comes complete with a snow room, hydrotherapy pool (with built-in beds for you to recline on), a sanarium, sauna and herbal steam room.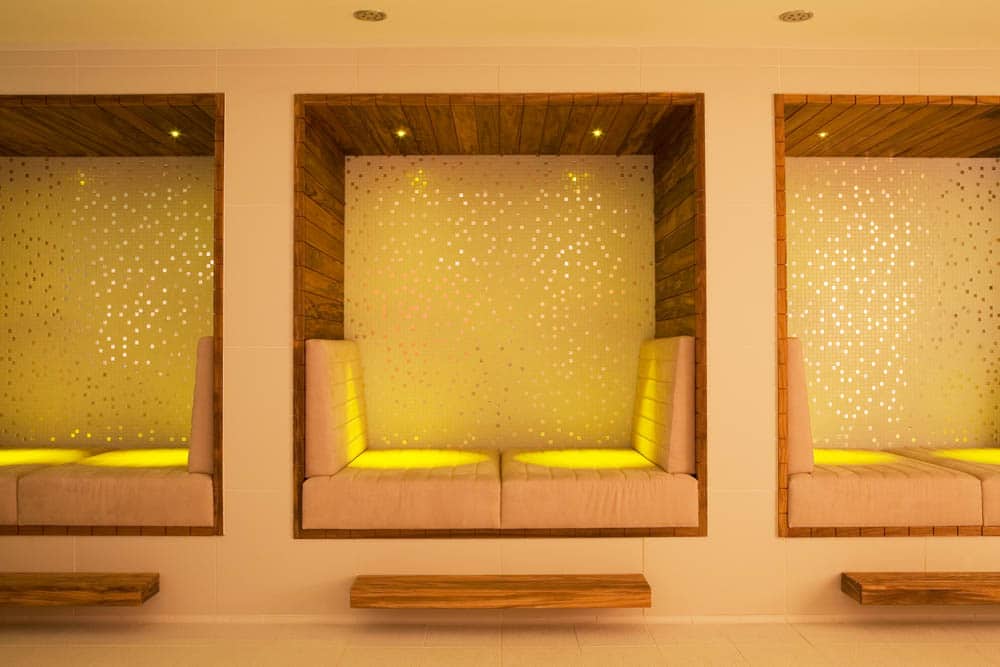 Recommended Treatment at the K Spa – The Cryo-Oxygen Facial
Can we take a moment to talk about the Cryo-Oxygen Facial. Believe me, you want to hear about this.
I'm not normally a facial kind of girl – nine times out of ten if you let me take my pick from a spa menu, I'll plump for a massage. But the Cryo-Oxygen Facial had me intrigued.
First of all, there's the name – Cryo-Oxygen – I don't know about you, but it makes me think of something from the future, a new way to reverse the effects of time, pumping your face full of youth-restoring oxygen and winding back the clock a few years age-wise. Well, that's kind of what it does actually.
The treatment is described as the most advanced skin rejuvenation treatment yet – the most effective weapon in your arsenal for tackling those pesky lines and wrinkles that blight the best of us.
It sounded intriguing – but then again, I've had enough treatments that promise you the earth, only to dole out the same old stuff. Not so here.
The process was relatively simple, but quite different to any other facial. The therapist (a lovely woman who talked me through the treatment and discussed any skin concerns I had) prepared me for the facial.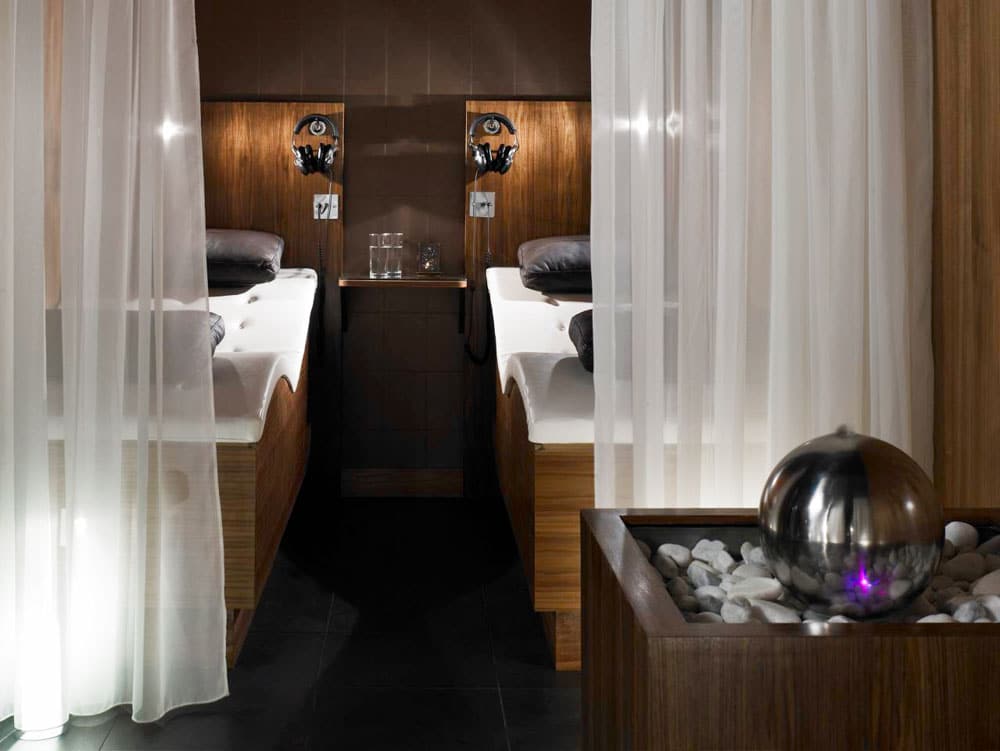 The first stage was double cleansing my face to ensure all of the grit and grime of London life was removed prior to the facial to maximise its effectiveness.
Face cleansed, she then set to work adding an anti-ageing serum and using a micro-channelling roller, which rolled over my face, creating microscopic pin pricks so that the infusion she applied could sink down into the derma. It sounds scarier than it actually is – I'm very much a self-confessed wimp and had been worried that it would prickle or sting, but it just felt very cold.
Rolled and serumed, then came the fun part – where a pure jet of oxygen was blasted (albeit gently) all over my face to help further the penetration of the serum and to stimulate the production of collagen.
It was, without a doubt, one of the most unusual spa treatments I've ever tried and as the facial progressed, I found myself wondering what the end result would look like.
The experience was lovely, but very much results-driven, rather than the "gently massaging your skin while panpipes play in the background" style you may be more used to. Well, that is until the last stage when a thick face mask is applied and you're treated to a hand and scalp massage as the mask sets about hydrating and firming your skin.
It was over too soon. I'd just settled in to that delicious feeling of my scalp and hands being pressured and massaged into relaxation before it was time for the mask to be removed and I could inspect the end result.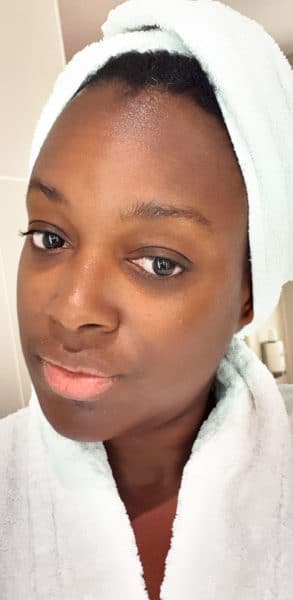 If I could summarise my thoughts in one word, it would be "wow". I honestly hadn't expected the result to be so noticeable. My skin was plump, firm and radiant, the fine lines that had been slowly making their presence known over the past few years, smoothed away. My complexion was bright and clear – in short it was like looking at the mirror five years ago.
Would I recommend it? Yes. Am I planning a return visit? Certainly.
The Cryo Oxygen Treatment costs £110 in off-peak hours, £120 during peak times.
Practical Information for Visiting the K Spa
You have three options when it comes to visiting the K Spa – book in for a treatment or to use the Wet Spa or book both.
If you're not staying in the hotel, access to the Wet Spa is £50 per person, £25 if you book for a one hour holistic treatment or free if you book in for a two-hour treatment.
Opening Hours
Monday – Friday: 06.30 – 22.00 (last entry 21.30)
Saturday & Sunday: 08.00 – 21.00 (last entry 20.30)
Bank Holidays: 08.00 – 20.00
K Spa: Address and Contact
K West Hotel & Spa, Richmond Way, London W14 0AX
020 8008 6600
K Spa: Map