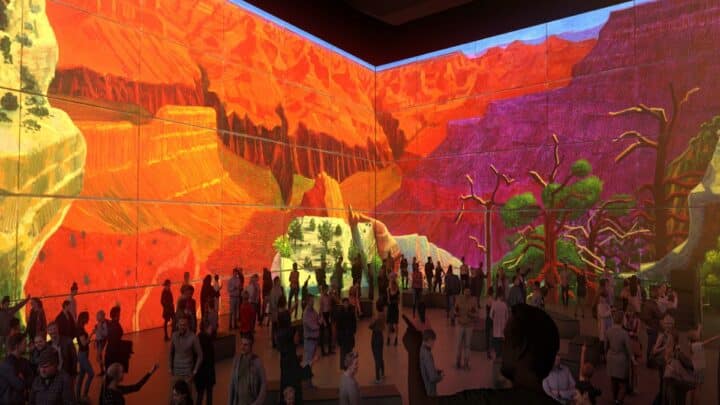 David Hockney fans, rejoice! There's a brand-new Hockney immersive art experience opening at shiny new London venue, Lightroom.
Big art news for the new year: A new venue in King's Cross has announced that it will be hosting an immersive David Hockney retrospective narrated by the artist himself.
The exhibition, titled Bigger & Closer (Not Smaller & Further Away), will use giant walls and a top-of-the-range sound system to project images of the artist's work to about the size of a four-floor building.
Here's what you need to know…
A Brand New Venue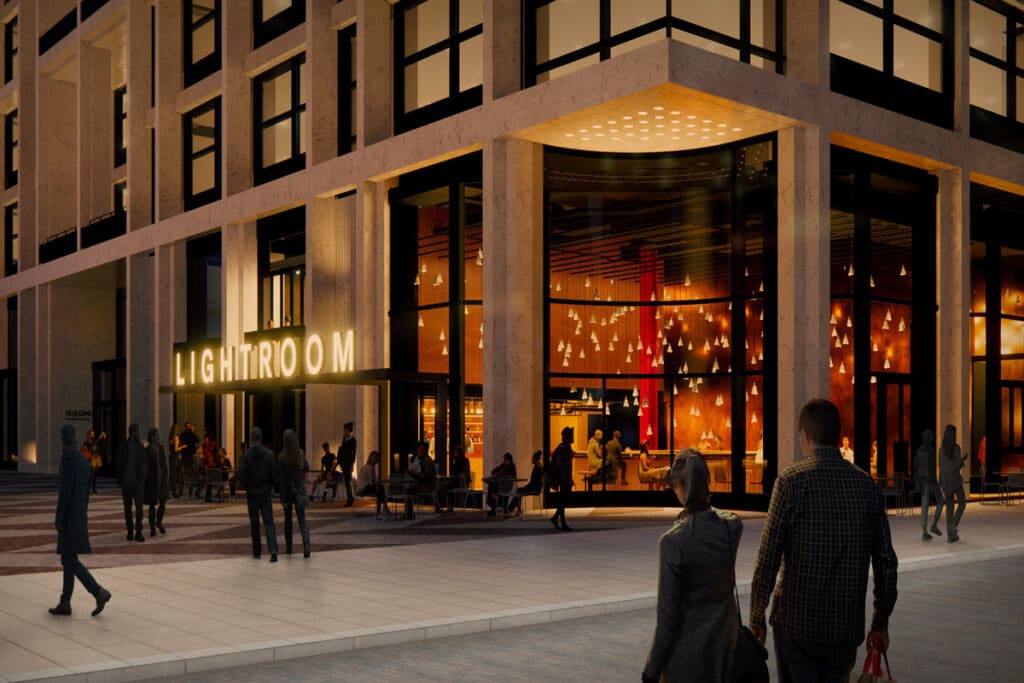 It's the first show at a new immersive art space called Lightroom that is opening to the public in January and looks set to carry on its trend of ground-breaking immersive exhibitions.
What's new there, we hear you ask…
Well, most of London's immersive art shows take art that's already been made, often with no thought of the word immersive in mind, and projects it on walls. Whereas this show has been three years in the making, and in conjunction with Hockney, which lends it oodles more credibility.
The retrospective will feature work from throughout Hockney's career, starting in Yorkshire through the LA years, and into the present with work he's done in his current home of Normandy.
As well as narration by the man himself, the show will have a score by american composer Nico Muhly to help set the scene.
The exhibition will run from the 25th of January 2023 – 23rd of April 2023. Tickets are You can book tickets here.
David Hockney… Who?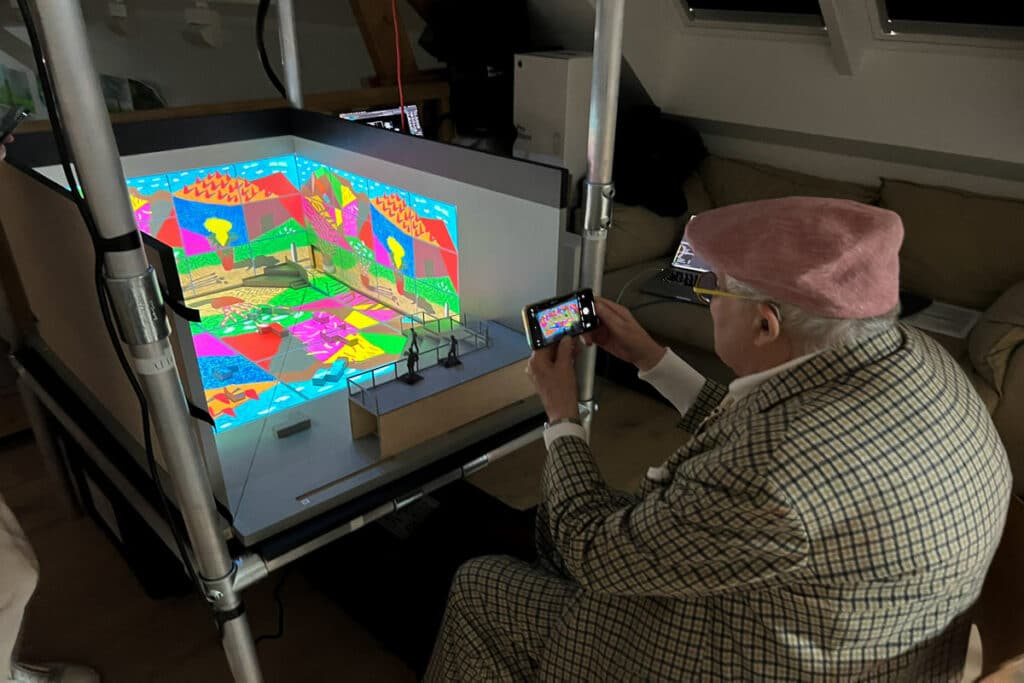 For those of you who've been living in a cultural vacuum for the past, well, ages, David Hockney is a Yorkshire-born British artist who was influential in the pop-art movement of the 60's and is now widely considered one of the most influential British artists of all time.
Bigger & Closer (Not Smaller & Further Away): Practical Information
Address: 12 Lewis Cubitt Square London, N1C 4DY
Tickets: Adults from £25. Students and under 18s from £15. Under 5s go free.
Bigger & Closer (Not Smaller & Further Away): Map