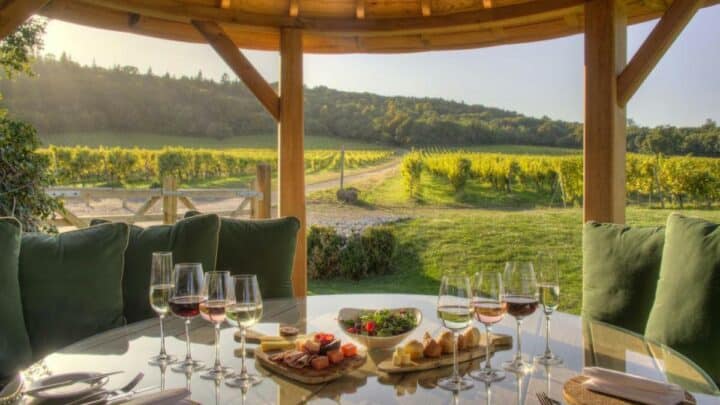 Planning a romantic getaway from London? These dreamy hotel retreats are the perfect places.
It should be no surprise that we think London is the most beautiful city in the world – after all, the city is filled with so many romantic things to do.
But, sometimes a romantic getaway outside of the capital is needed.
From countryside breaks and historical castles to luxurious hotels with pools and spas, grab your partner and head to one of these romantic getaways.
Romantic Getaways from London : At a Glance
Best Hotels Near London for a Romantic Break
Practical Tips to Consider Before Booking Your Romantic Escape from London
Check if the hotel has any special couples packages – this will add an extra touch of romance to your trip.
Look for hotels that have activities or for things to do in the surrounding areas, some hotels outside of London might be in remote locations.
Check travel requirements if you're using public transport, not all of the hotels have good transport links.
Romantic Getaways from London Guide: Map