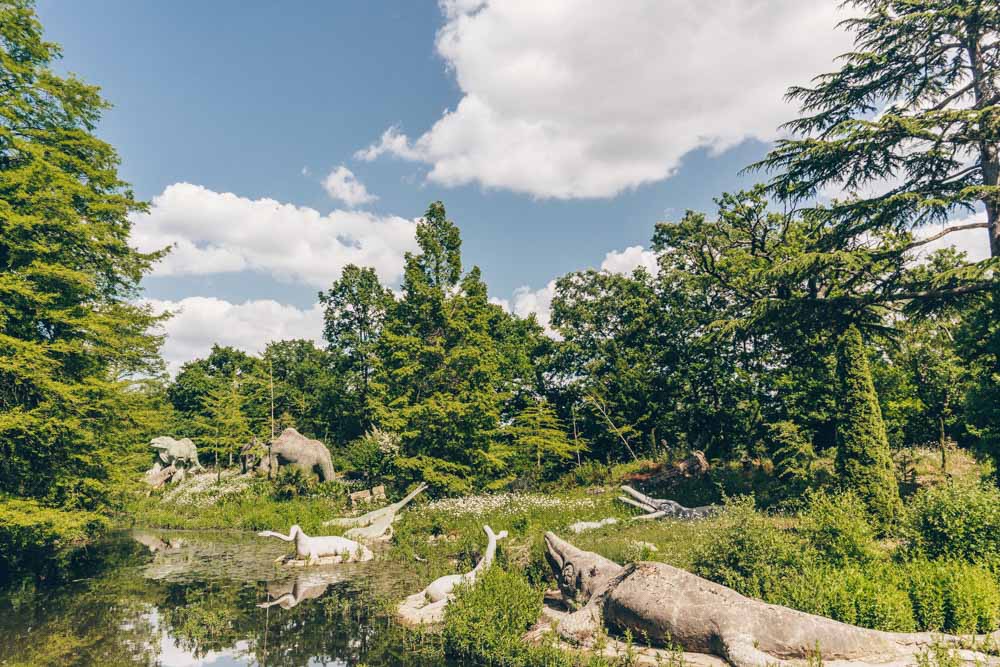 Looking for the best parks in South London? These are the spots you shouldn't miss.
During a normal summer, parks are the playground in which we enjoy basking in the sun, the spots where we festival hard, picnic and spend lazy days enjoying the greenery.
Right now, parks feel like the glue holding us all together – they're the places where we've seen the first person outside of our household and the backdrop to almost all (socially distanced) social meetups.
Regular readers will know that South London is my stomping ground – the area where I grew up and know like the back of my hand. So when it came to picking the best parks in South London, I was rigorous and ruthless in my choices.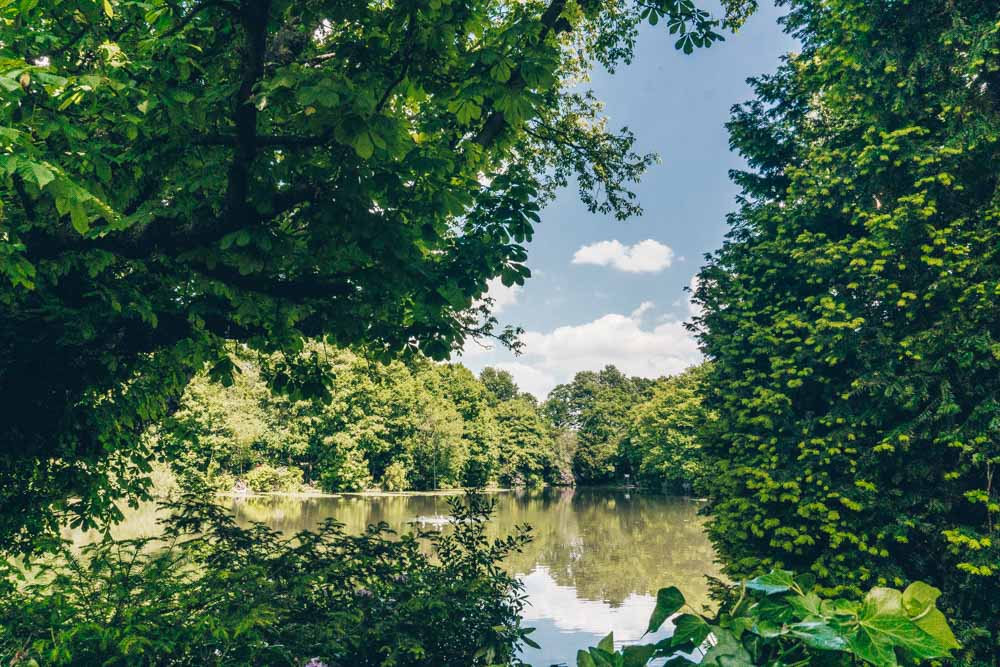 Just because something is a green space, doesn't make it a park and we're not just going to regurgitate the same 5 spots literally everyone has heard of.
These 21 spots vary from vast green spaces to pretty floral gardens – there's even a cemetery turned nature reserve in there too. We've split the guide between South East and South West London to help you find ones nearby.
Now, let's just hope for a summer of sunny weather and we're good to go.
Best Parks in South East London
Crystal Palace Park
Crystal Palace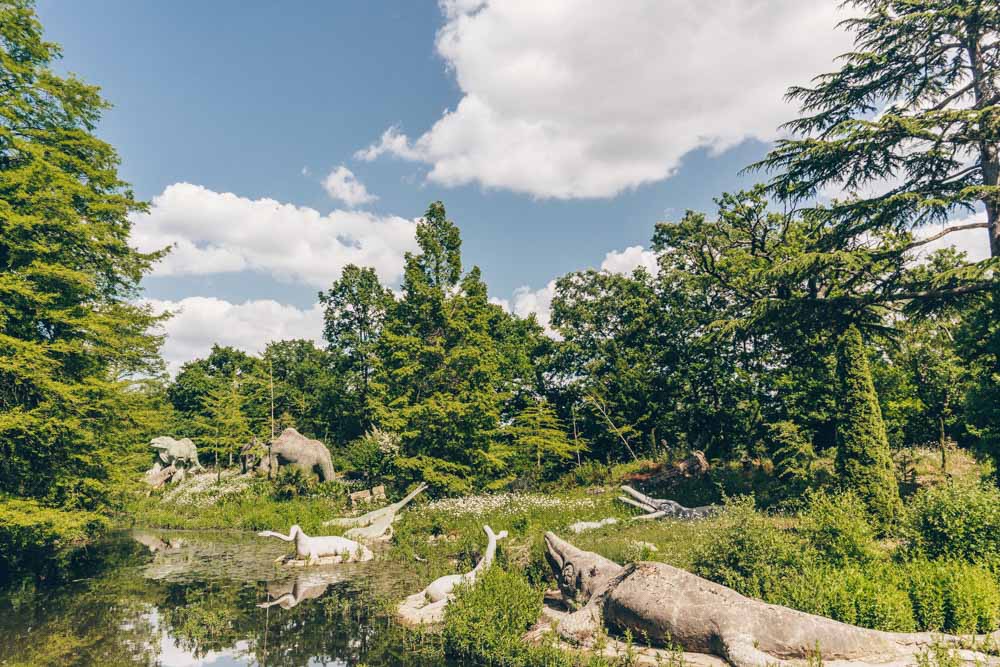 Let's start with a biggie. Crystal Palace Park is one of the best-known parks in South London… and for good reason. Created as a Victorian pleasure ground to house the long destroyed Crystal Palace it's still a hub of London life.
This isn't just your average park – mooch around and you will see the former site of the Crystal Palace, Italian gardens, a maze, skate park, athletics club and, of course, those famous dinosaurs.
Which dinosaurs you ask? The full-size models are positioned in lifelike postures around one of the park's many lakes, naturally.
Address: Thicket Rd, London SE19 2GA
Greenwich Park
Greenwich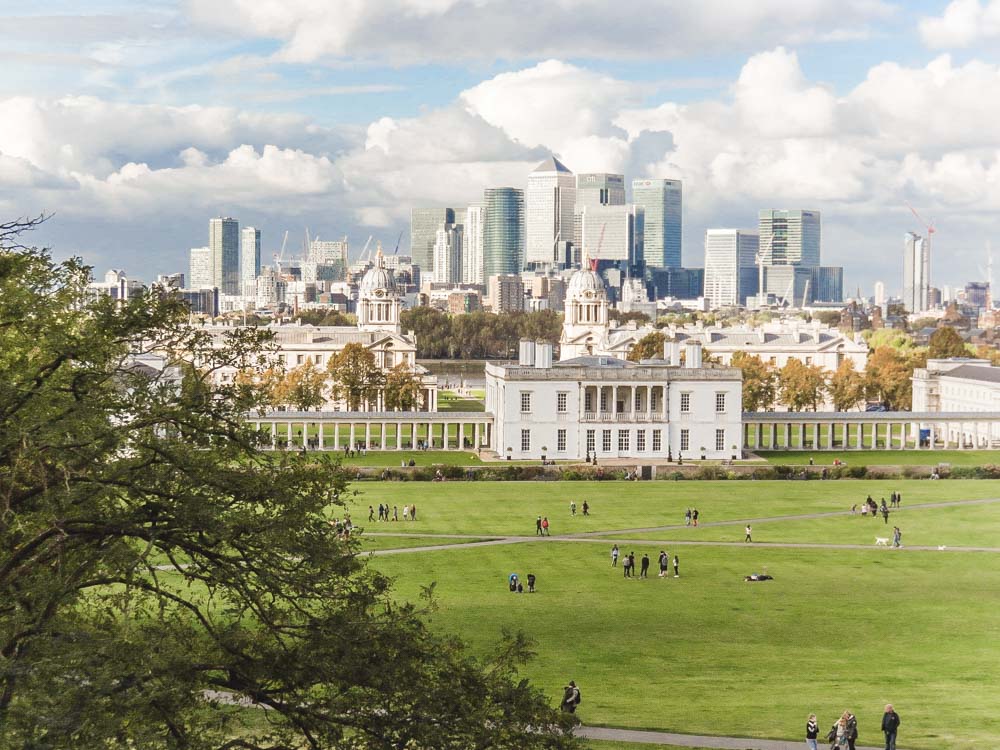 Boasting gorgeous views over to Canary Wharf and home to its own herd of free-roaming deer, it's no wonder that Greenwich Park is a south London fave.
It's one of London's Royal Parks, thanks to Greenwich's widespread royal connections – in fact, it's the oldest enclosed Royal Park in the UK, providing a backdrop for the rather cheeky flirtations between Anne Boleyn and Henry VIII.
Luckily for us the park came out of it unscathed, though the same cannot be said for Boleyn.
Today, it boasts tree-lined pathways the 'Grammers go gaga for during blossom season and a scented herb garden you should pop into during the summer months.
Address: Greenwich, London SE10 8QY

Dulwich Park
Dulwich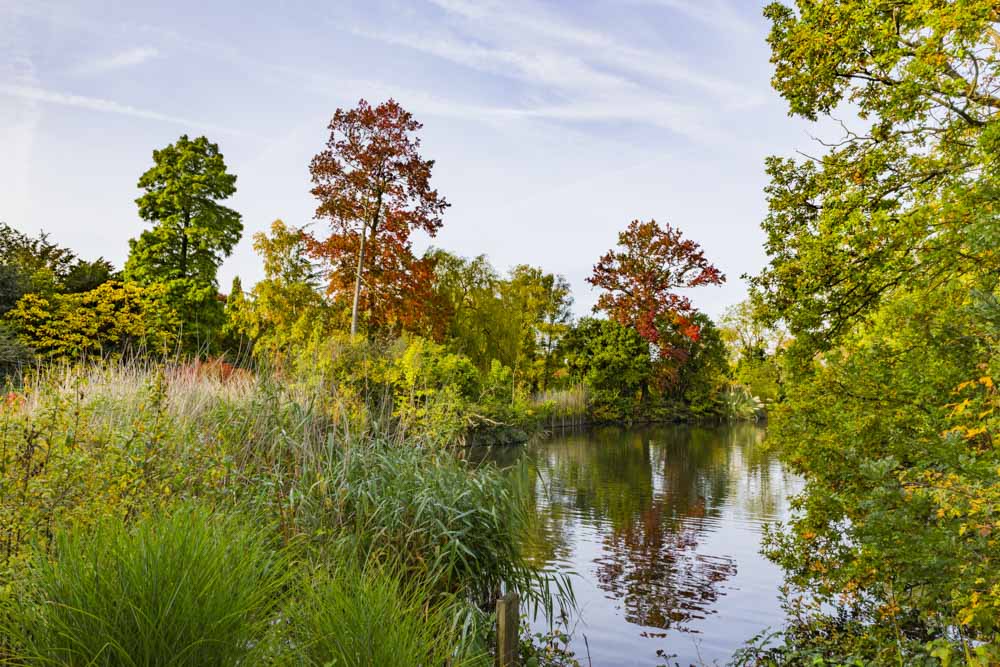 It's hard to believe that the leafy, well-landscaped environs of Dulwich Park used to be farmland, but it's true. Prior to the park's creation in 1890, it and the surrounding areas were farmland and meadows.
Today it's one of the prettiest parks in the south. It's manicured without being too formal and with a number of different gardens including a dry garden and a winter garden for you to take a peek at.
Want to do more than just mooch around? There's a boating lake with pedalos and rowing boats and the tennis courts are free to use.
Address: College Rd, Dulwich, London SE21
One Tree Hill
Honor Oak Park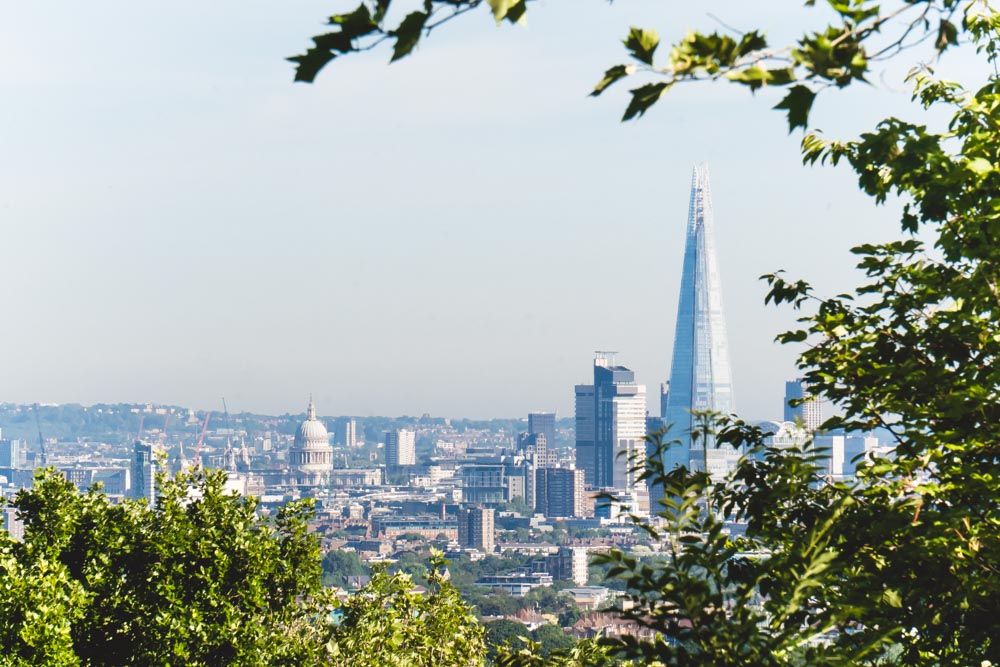 Not a park per se, but rather a nature reserve tucked in the midst of Honor Oak Park, One Tree Hill is one of South London's prettiest hidden gems.
The woodland nature reserve is the perfect spot for a quiet walk among the trees – there are a number of paths (some steep, some not) from which to choose.
The name's misleading. There are many, many trees, but one noted for rumours of providing Elizabeth I with shelter as she made a journey through what was then The Great North Wood.
One Tree Hill's high position and hilly aspect means it also just so happens to boast some of the best views of central London.
Address: 69 Honor Oak Rise, London SE23 3RA
Nunhead Cemetery
Nunhead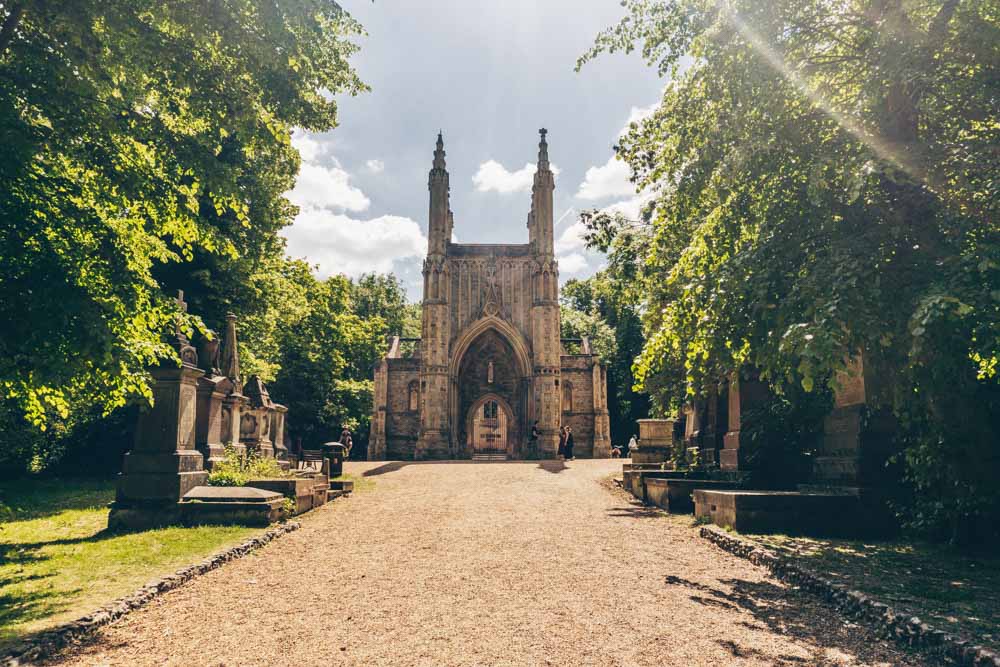 Another leftfield entry, Nunhead Cemetery is one of our favourite spots – a place where history and nature merge to create one of the most unusual outdoor spaces in South London.
Yes, it's a cemetery, so if you get freaked out by the sight of graves, this one's not for you… For everyone else, it's a rare sight – a spot where woodland has reclaimed the vast part of the cemetery.
It says everything that a large part of Nunhead Cemetery is officially a nature reserve. Expect ivy creeping over statues, dappled light from the dense canopy and small paths that meander throughout it all.
Address: Linden Grove, London SE15 3LP
Lloyd Park
Croydon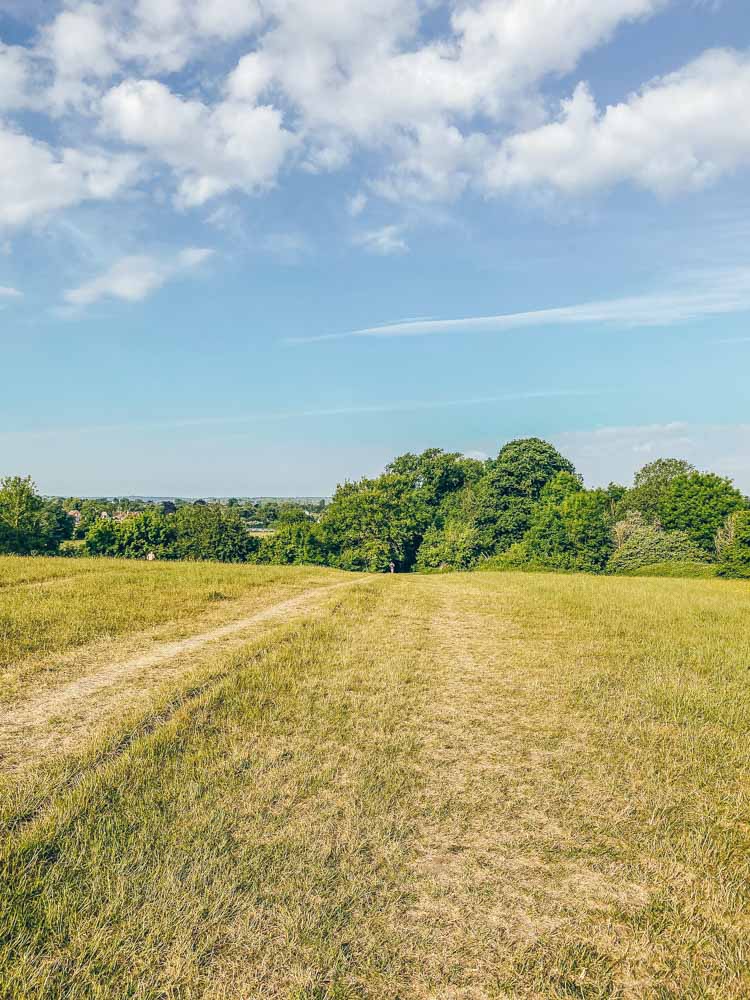 Lloyd Park is one of the most bucolic parks in south east London, but somehow one of its least well known.
Maybe it's the Croydon location – perched on the outskirts of South London just at the tipping point before it becomes full-blown suburbia.
That location is a boon and translates to 114 acres of rolling parkland, meadow and woodland for you to explore. Formerly part of the grounds of the Coombe Estate, it's a part-landscaped, part wild playground for adults and children alike.
Even on the busiest days, you're guaranteed to find ample space to chill in solitude.
Address: Coombe Road, Croydon, CR0 5BT
Brockwell Park
Herne Hill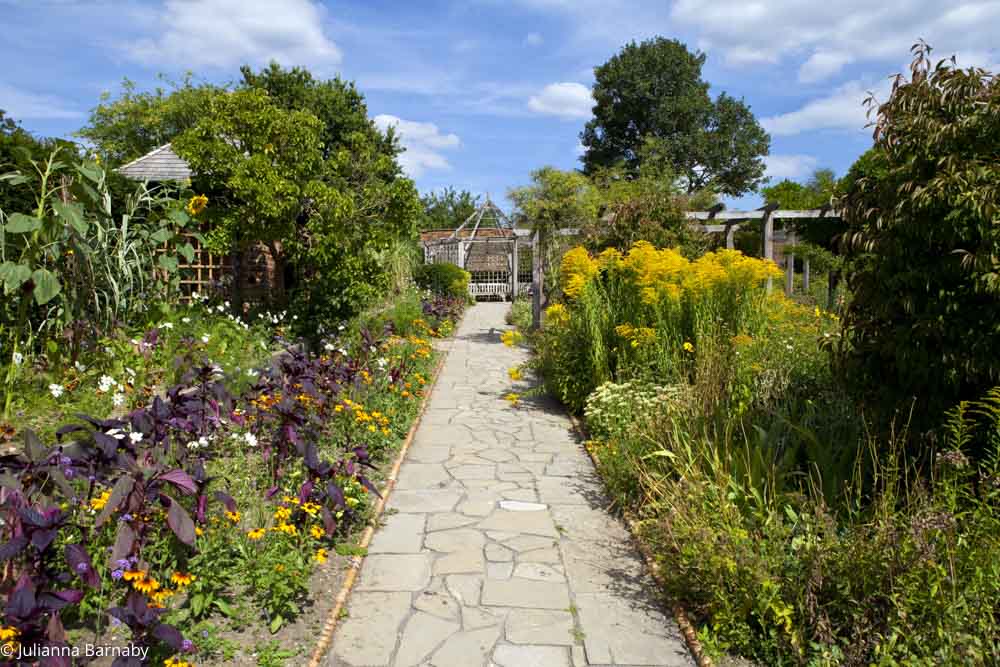 Brockwell Park may not be well-known outside of the surrounding areas – a shame as this is a beaut of a park and one of the more unconventional ones you'll find in South London.
It was created largely by the champion efforts of MP Thomas Bristowe, who sadly died moments after the park's opening ceremony in 1892. His efforts have been richly rewarded: today the park sits at the heart of local life.
There's certainly no shortage of things to do – start with the walled formal garden, BMX track, tennis courts and everyone's favourite London lido. The green-fingered among you might also want to try your hand at growing some produce in the community greenhouse.
Address: Brockwell Park Gardens, London SE24 9BJ

Peckham Rye
Combining Peckham Rye Park and Peckham Rye Common – a visit to Peckham Rye will put 113 acres of grassland, ornamental gardens, lakes and woodland at your fingertips.
Facilities-wise, there are a number of children's adventure playgrounds, joined by a bowling green, skate park and community gardens – not to mention a gorgeous ornamental garden, Sexby Garden, that's filled with a variety of roses and shrubs.
Address: 34 Straker's Rd, London SE15 3UA
Beckenham Place Park
Beckenham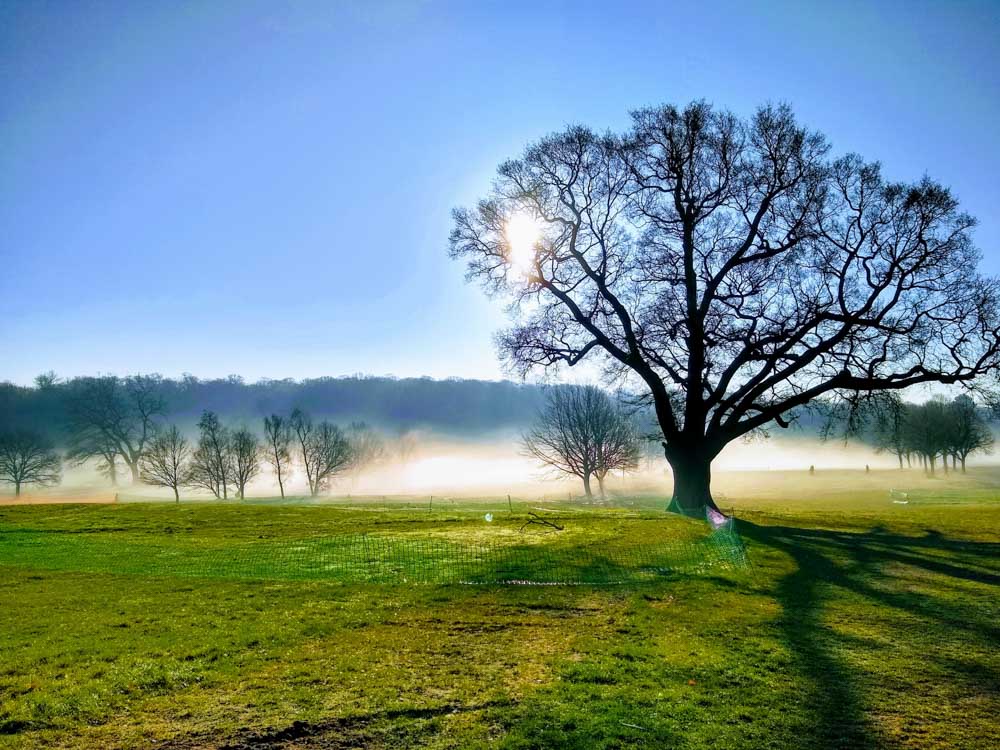 London's newest green space was transformed from a golf course to a brand new park last year, complete with a 283-metre long swimming lake that quickly saw it become the talk of the town.
Beckenham Place Park may be new but it's already become one of south London's go-to open air spaces, thanks to the combination of woodlands, meadows and gardens.
It's a beautiful spot with a rural feel that makes it difficult to believe you're less than 9 miles from the centre of town.
Address: Beckenham Hill Rd, Beckenham BR3 5BS
Burgess Park
Camberwell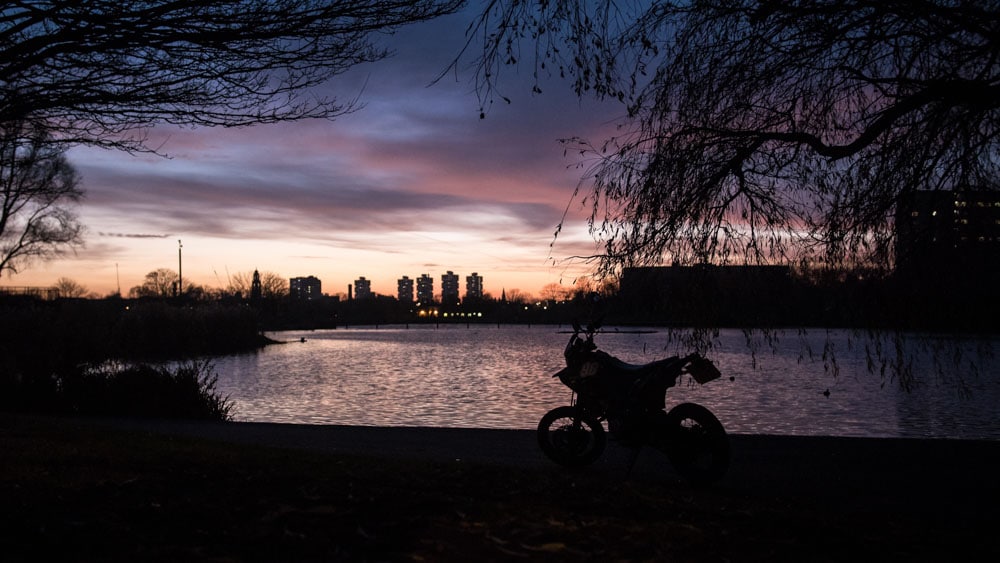 Burgess Park is one of the younger parks in South London having been created between the 1950s and 1980s. It's got an interesting story behind it – with whole areas, including residential buildings, churches and canals removed piecemeal for the park's creation.
The result is one of London's biggest parks, combining open grass areas with ornamental gardens and allotments – there's even a specified barbecue area too.
Address: Albany Rd, London SE5 0AL
Southwark Park
Rotherhithe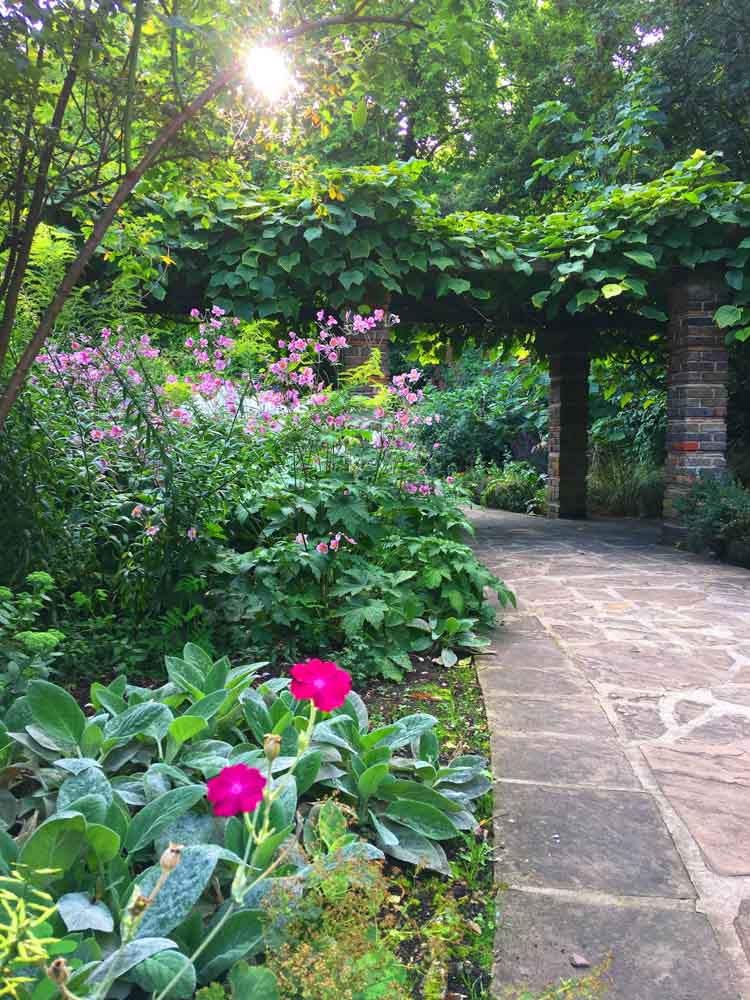 Nestled in the area of Rotherhithe, Southwark Park is a Green Flag award-winning park dating back to 1869. It was restored in the early noughties and today is one of the nicest (not to mention little visited) parks in south east London.
Aside from the normal grassy areas and lakes, the park is also home to two galleries, the Lake Gallery and Dilston Gallery (closed at the time of writing), each presenting innovative programmes of works by local artists.
Address: Gomm Rd, London SE16 2TX

Kelsey Park
Beckenham
It's no surprise that the leafy neighbourhood of Beckenham boasts more than its fair share of parks – this is suburbia after all.
The former landscaped gardens of the Kelsey Manor Estate retain much of their prior glory, with extensive ornamental gardens and a series of large lakes providing the backdrop to your summer antics.
Address: Manor Way, Beckenham BR3 3LS
Horminan Museum Gardens
Forest Hill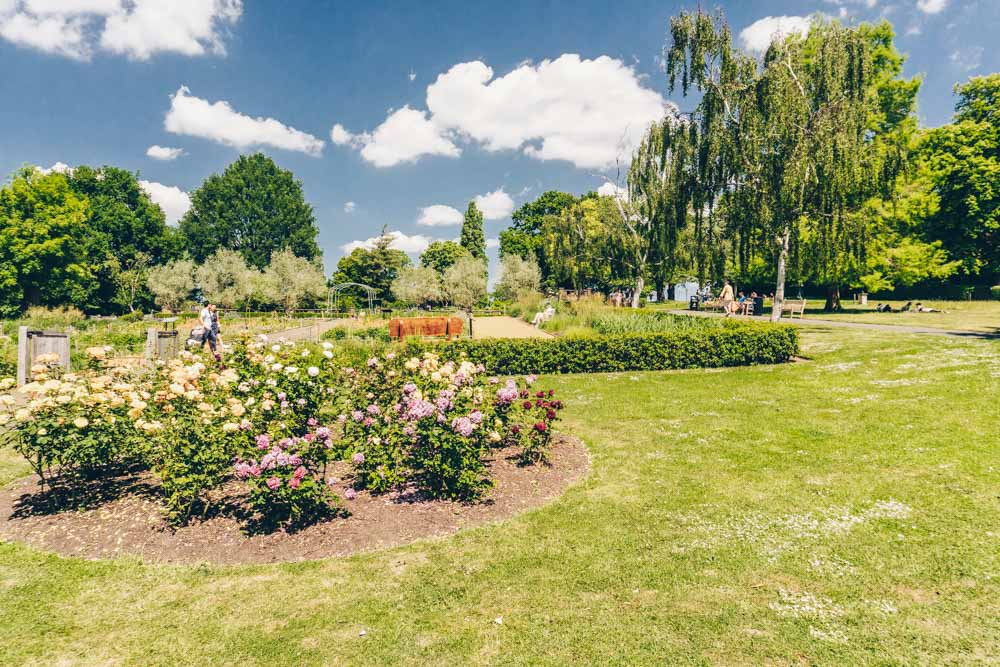 Although it's not necessarily a park per se, the gardens of Forest Hill's much-loved Horniman Museum are a lovely spot to spend some time basking in the sunshine.
The gardens are well-looked after, with sunken and display gardens that date back to the 1930s and an unusual grasslands garden among other attractions.
The gardens also sport a rather cracking view over to central London.
Address: 100 London Rd, Forest Hill, London SE23 3PQ
Sydenham Hill Woods
Sydenham
Standing in the middle of Sydenham Hill Woods, it's not hard to believe that this was once a part of the Great North Wood that stretched all the way from Deptford to South Norwood.
In fact, Sydenham Hill Woods forms one part of the largest remaining tract of the great wood and is still one of the nicest woodlands in London.
What it lacks in open spaces, it more than makes up for with woodland walkways, the most famous of which, Cox's Walk is an 18th-century oak-lined path crossing the wood.
Address: Crescent Wood Road, Sydenham Hill, SE26 6LS
Telegraph Hill Park
Lewisham
We love a park with a good view and they don't come much better than the view at Telegraph Hill Park. From the peak of the hill you can see right across a segment of London that includes London's cityscape of skyscraper groupings and even Westminster – Big Ben just a tiny tower in the distance.
The park itself is not very big, but it is very nice. There's tennis and basketball courts if you're looking for a place to play some sport. They've also got an ornamental garden and a small pond that are lovely to walk around.
To top it off, during the summer months they run a refreshment kiosk. Perhaps they know the only thing that could improve that view is an ice cream to eat while you take it in.
Address: 12 Montague Ave, London SE4 1YP
Best Parks in South West London
Battersea Park
Battersea
When it comes to London's parks, we have a lot to thank the Victorians for… that's never more true than in the case of Battersea Park.
The park was opened in 1858 to give the working class residents of the surrounding areas somewhere green to escape to and the same stands today (excepting those residents have become increasingly well-heeled as time has passed).
The 200 acres of parkland somehow manages to squeeze in a range of gardens, playgrounds and a boating lake into its grounds.
Sure, there's a vaguely terrifying Go Ape facility, but you can enjoy much more sedate pleasures by taking a turn around the water gardens or cycling along the designated paths.
Address: Battersea, London SW11 4NJ
Tooting Commons
Tooting
No, there's not an errant "s" in the title – there are actually two adjacent commons in Tooting, Tooting Bec Common and Tooting Graveney Common separated by Dr Johnson Avenue.
Two commons = a lot of space to enjoy the great outdoors.
The commons provide a natural habitat for a variety of wildlife species including mallard ducks, mute swans and dragonflies, while the lake is home to a number of wildlife birds and fish.
The Lido (currently closed as we write this – check ahead) is the largest freshwater swimming pool by surface area in the UK, and has been used by locals since it opened in 1906. Anyone can pay to take a dip during the summer months, but it's exclusive to members of the South London Swimming Club in the winter.
Address: Tooting Bec Road SW17 8JU
Clapham Common
Clapham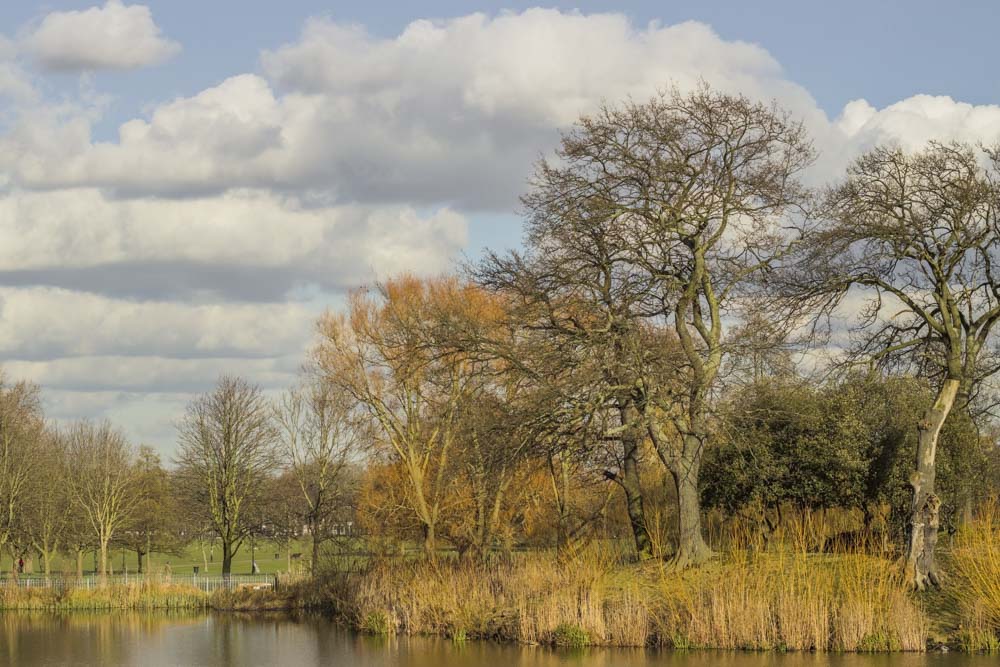 Probably the best-known common in South London, the triangular green centre of Clapham is an oasis of quiet in a busy area.
It's been uncultivated ever since the time of the Domesday Book – today, people sunbathe and children play where horses would have raced and sheeps grazed in earlier times.
In normal years, the common hosts a number of outdoor cinemas, music festivals and fairs. It's not clear how many will be held this year, but its position as one of south west London's nicest outdoor spots will continue unchanged.
Address: Windmill Drive, Clapham, SW4 9DE
Wandsworth Common
Wandsworth
There is no shortage of commons in South West London – Wandsworth Common isn't far from its Clapham or Tooting counterparts.
Still, it brings a lot to the table – including three cricket pitches and a bowling green (a hint to the posher aspects of the surrounding area where former prime minister David Lloyd George used to live).
Aside from that, there's a great fitness trail and the Lady Allen Adventure Playground designed as an accessible and fun space for disabled children.
Address: Trinity Rd, London SW18 3RT

Wimbledon Common
Wimbledon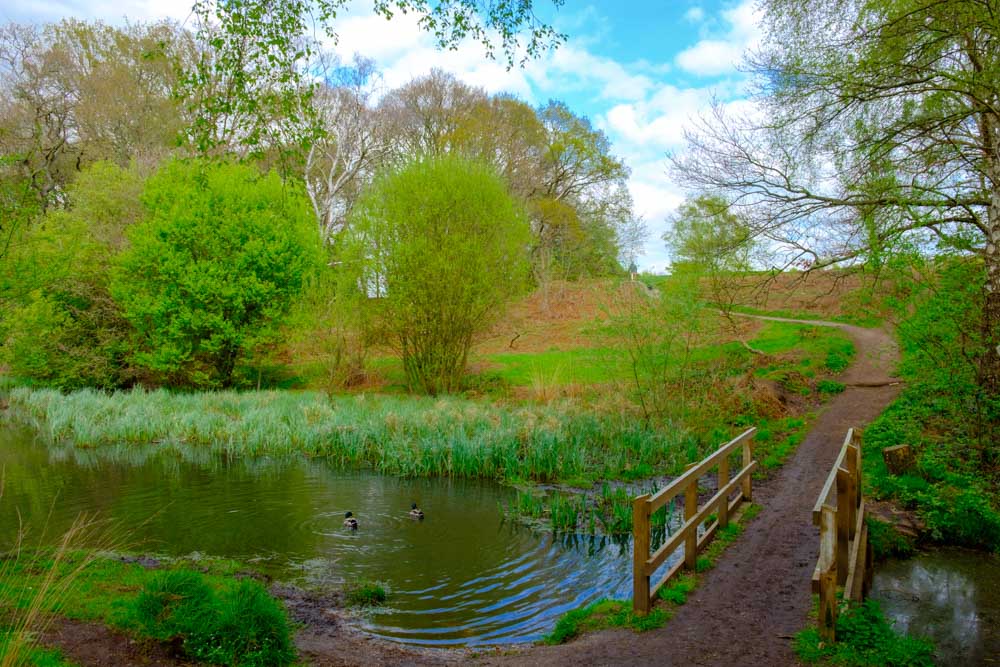 Although it's technically three commons, Wimbledon Common, Putney Heath, and Putney Lower Common, most people just stick to calling this large swathe of grassland Wimbledon Common.
London's largest common is the perfect place to womble around (yes, the 70s show of pro-recycling spec wearing raccoons is set on the common) – unlike in days of yore when it had something of a reputation as a duelling hotspot.
Next door, the floral gardens of Cannizaro Park are well worth popping in to spend some time in too.
Address: Windmill Rd, Wimbledon, London SW19 5NR
Streatham Common & Rookery
Streatham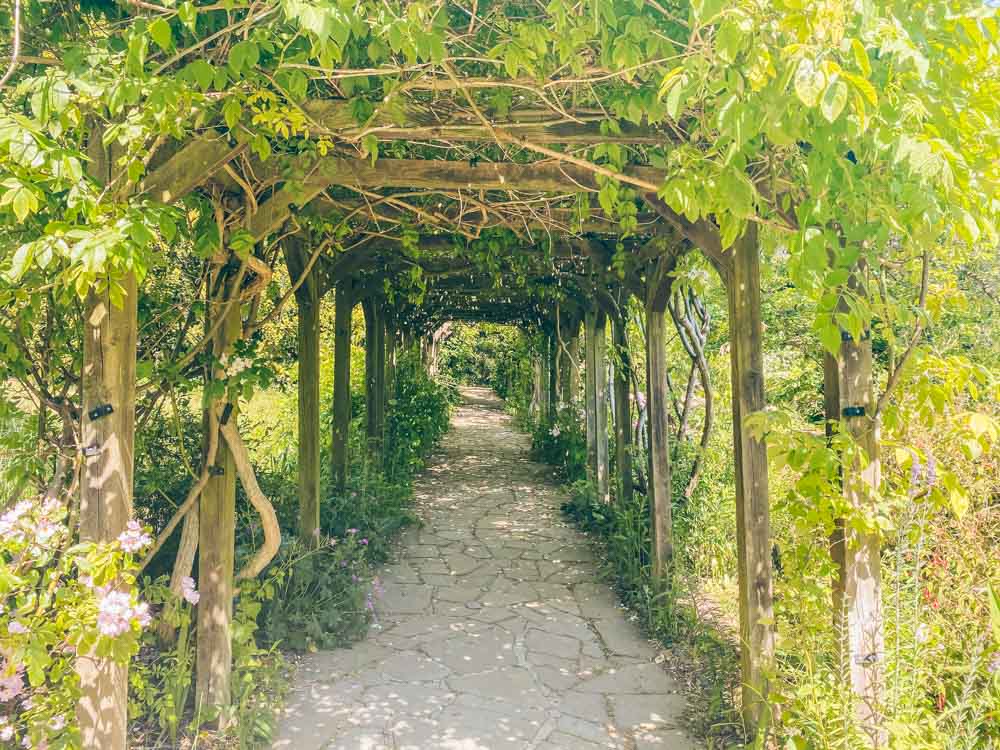 Just around the corner from the much larger Tooting Commons, Streatham Common combines a wide stretch of grass with sloped woodland all in one space on the outskirts of Streatham.
While the common is pretty standard fare, walk across the road from the upper eastern stretch for a surprise in the form of The Rookery.
What were the gardens of a large manor house has been transformed into an oasis of floral landscaping, with a number of formal gardens including a White Garden and walled kitchen garden.
Address: Streatham High Road, London
Richmond Park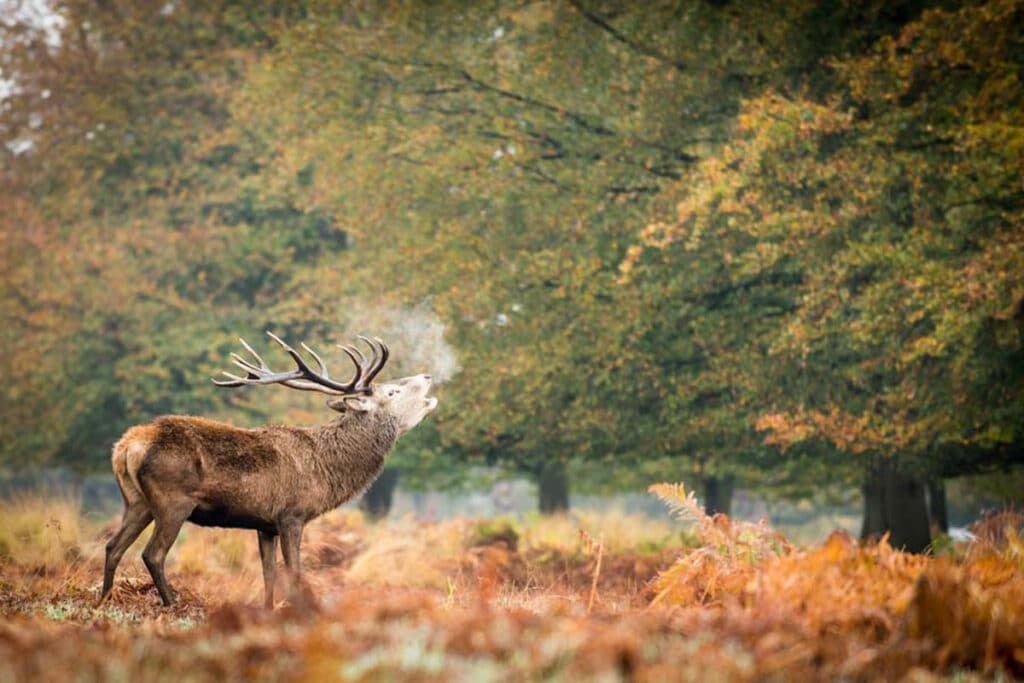 Probably one of the better known of all south London's parks, Richmond Park is a big hit. That's largely to do with its size – it's massive – but also because of the herds of wild deer that run free on the grounds.
They're there because the park used to be the hunting grounds of the English royal family way back when (the 15th century to be precise).
The royals have also left their mark on the park in the form of King Henry's Mound – a hill with an extraordinary royal past, and one of the finest views of London.
The Best Parks in South London: Practical Tips
Depending on the weather you may want to take wellington boots or at least sturdy shoes. The parks can get wet and muddy – your designer heels may look good strutting on the streets of Soho but they'll be no use here.
Check the websites of each park for their opening times. Some will be open 24/7, others shut their gates at night.
If you go to one of the parks that has wild deer, don't feed them. They don't do well off human food so just leave them to eat their grass. Getting close enough to feed them can also put you at risk – these are wild animals afterall, and not small ones at that.
Map of the Best Parks in South London
Looking for more outdoor London inspiration? Check these out…