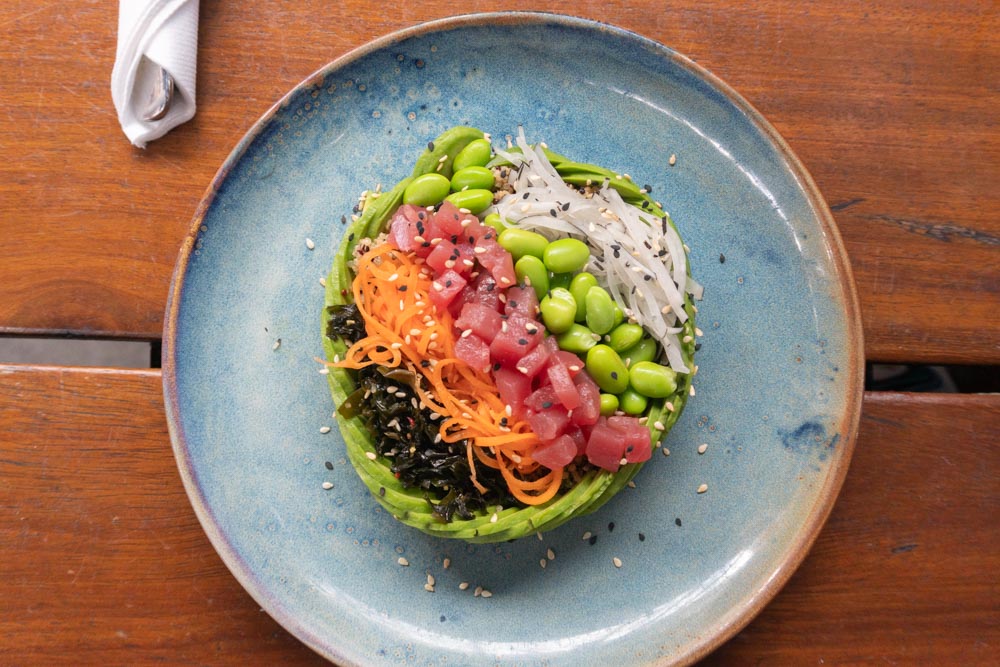 Ready to discover the best restaurants in Chelsea? From chic eateries to lively diners, get ready to eat at these must-try spots.
Chelsea gets a lot of attention for a reason. Best known for its boutique shops, the King's Road – it also sports an abundance of high-end restaurants to choose from. But we want outstanding, not mediocre, right?
That's why we've written this guide to all the best restaurants to dine at in Chelsea. From high-end establishments to seafood spots and sumptuous Japanese fare – these are the best places to feast at.
Get ready to wine and dine until your belly's content. Read on for the best Chelsea Restaurants
The Best Restaurants in Chelsea
Bluebird
£££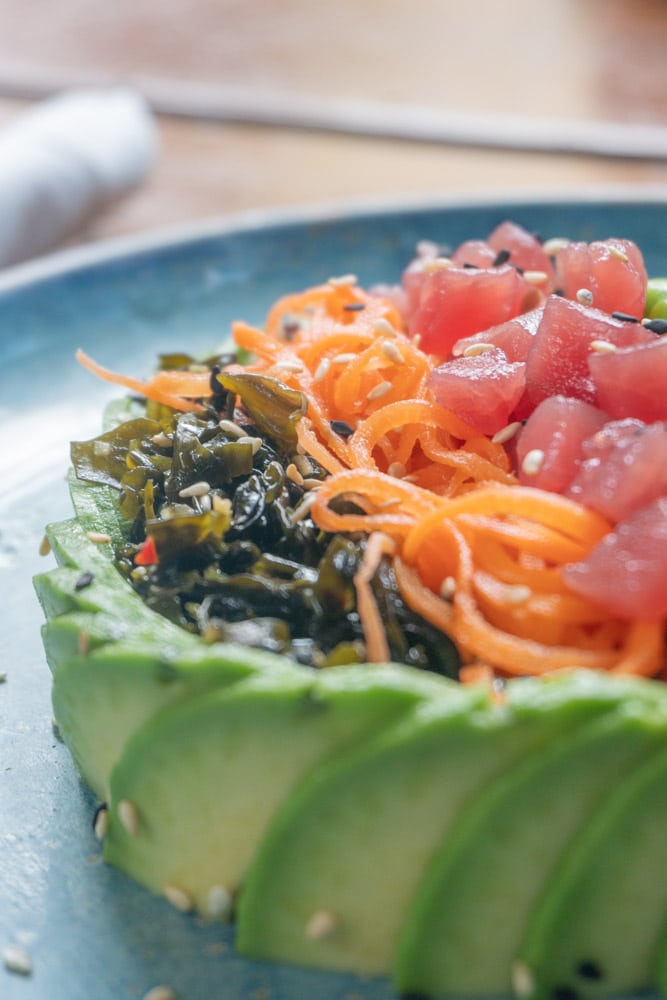 Bluebird on King's Road is a well-known Chelsea hangout with a restaurant, lounge-bar, and cafe with a terrace.
Housed inside a grand, white building, this modern European restaurant is stylish both inside and out.
Downstairs has a beautiful terrace and cafe with lots of seating and it's perfect for people-watching.
On the first floor is an elegant restaurant with mature trees, wildflowers and bespoke textiles from British fashion icon Celia Britwell – an ideal backdrop for photos.
Food here is imaginative and very indulgent. Truffle Burrata Ravioli and the Dressed Cromer Crab are what we're eyeing up, washed down with a Smoked Negroni.
King's House
££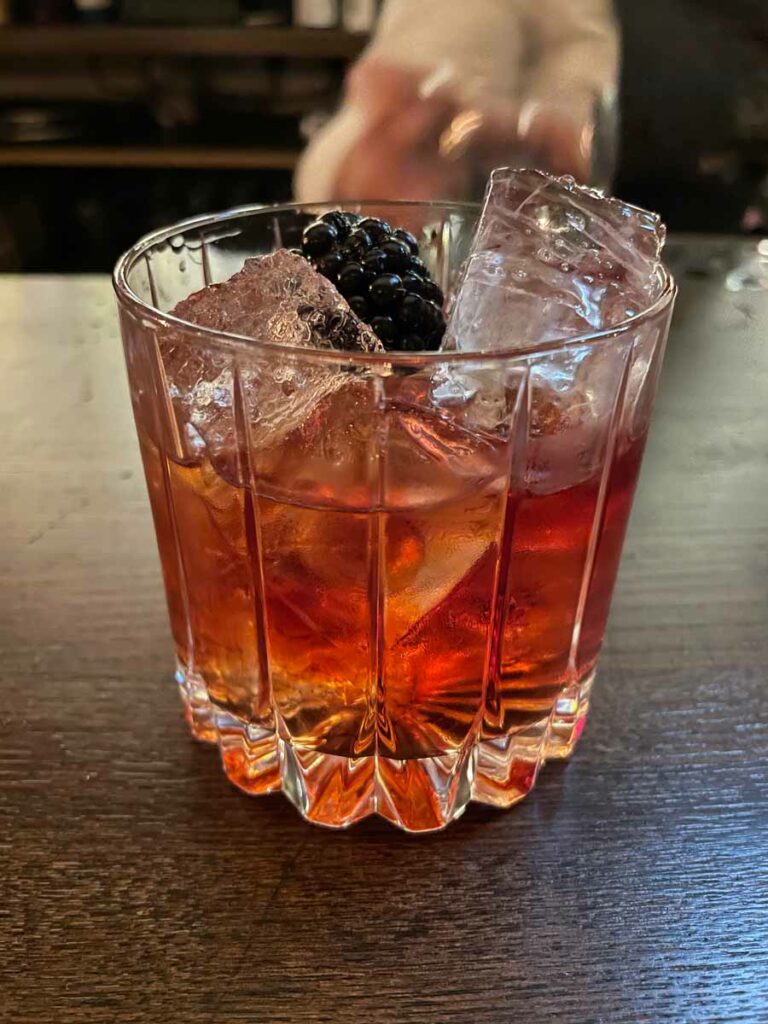 Fancy some alfresco dining or late-night cocktails? Then visit King's House. It's one of King's Road's newest dining spots.
Everything about this restaurant and bar is laid-back, from its dark-wood-decked dining space to the garden with its rattan chairs and perfectly-manicured plants.
Masterchef winner Dhruv Baker is behind the menu.
You could easily spend an afternoon here tucking into his Bavette steak with roscoff onions, watercress, fries, and chargrilled squid with chilli oil and watercress on the menu – count us in.
Eating is thirsty work, so you'll want to sample the apple and fig Aperol spritz cocktail, or maybe the basque fizz.
Kutir
££
Looking for an Indian restaurant in Chelsea? Look no further than Kutir, located in the heart of Chelsea and tucked into a beautiful townhouse, Kutir is elegant, traditional, and the food is bursting with flavour.
The interior keeps its townhouse charm with period fireplaces, chandeliers, and paisley chairs.
The award-winning restaurant has a selection of menus, including gluten-free, dairy-free and nut free, and that's why we love Kutir – there's no diner left behind.
The menus have every kind of Indian offering. Start with Prawns Masala or Paneer Sweet Pepper before tucking into Lamb Shank Purple Potato and finish with that warm fuzzy full-belly feeling.
Wulf & Lamb
££
With a name like Wulf & Lamb, it might not seem obvious that this is an entirely vegetarian restaurant.
It's actually one of the best vegetarian restaurants in Chelsea, simply because its plant-based menu features meat-free favourites like Green Coconut Curry and the Chilli 'Non' Carne.
You'll find Wulf & Lamb nestled on Chelsea's eclectic Pavilion Road where everything is modern chic, which totally fits the vibe here.
The plant-based restaurant's interior is pared back, like its food, with a skylight and large windows, oh and a must-try cocktail menu.
Benihana
££
Fun and fiery is how we would describe Benihana. This Japanese restaurant in Chelsea is just as much about the food as it is about the dining experience.
Pull up a chair kitchen-side and watch your food be cooked right in front of you. No doubt you'll be mesmerised by the fiery flames from the open kitchen, well until you take your first bite of Hibachi Salmon anyway.
Food at Benihana is pretty damn tasty and there's a lot on the menu to choose from, so be prepared to over-order and overeat until your belly's content.
Hibachi chicken, salmon or prawn is a good place to start on Benihana's menu, it's also one of the unmissable signature dishes here.

For lunch, Benihana's sushi lunch combo is the only way to go, prawn, tuna, and salmon rolls await you.
HUO
££
Located on Park Walk, or as some still know it 'Chelsea Beach', is some of the freshest pan-Asian fare in SW10.
HUO is quite possibly one the most aesthetically pleasing restaurants we have ever seen. Bleached timber panelled ceiling and banquettes of the same style offer space for large groups or couples.
This Chinese restaurant in Chelsea also has a lot of pleasing food for the taste buds. Fill those large banquettes with friends and order as much as you can stomach from the Dim Sum menu.
Dining at HUO's you'll taste the many wonders of Asia including Chinese, Singaporean and Thai cooking. From crispy aromatic duck to rice and noodle dishes – it's a feast for the senses.
Zheng
£££
One of the best halal restaurants in Chelsea is Zheng. We love the zingy Malaysian food here, just as much as its cosy ambience and zen feeling.
Zheng is a moody, dimly lit restaurant with dark walls and velvet yellow sofas, the atmosphere sets you up for a truly relaxing dining experience.
Everything on the menu at Zheng is halal certified, so no need to worry about second-guessing. Another handy feat is gluten-free options, and how spicy a dish is will be clearly marked – emergency milk at the ready.
What you might not already know, is that Malaysian food is a fusion of Asia's best dishes and Zheng has covered all bases from fiery Szechuan dishes to dim sum, roti and Cantonese shredded beef.
The Sea, The Sea
££
If you're looking for the best fish restaurant in Chelsea, then let us tell you that would be The Sea, The Sea.
At first glance, you may think this little spot on Pavillion Road is just a fishmonger – think again. Fishmonger by day, chic seafood bar and terrace by night.
Serving the freshest day-boat British fish in town, expertly cooked by Executive Chef Leandro Carreira, alongside natural wines, craft beers and cocktails from artisan producers.
The terrace is open Tuesday through Sunday, and it's heated too. The menu changes daily depending on what's freshly caught. You can expect dishes like Cured Cod with Potato Noodles and the delightfully indulgent Lobster Terrine.
The Locals Chelsea
££
Want to eat out, but also keep things healthy? The Locals Chelsea is a healthy eating hangout that knows how to make things tasty but keeps them healthy.
The best thing on the menu here has to be The Locals Full Healthy – a healthy take on the classic full English.
This bright and airy open-planned restaurant brings the outside in. While you're sat amongst the lush green plants you'll notice that everybody's plates are piled high with colourful veggies.
The Locals Chelsea is also one of the best dog-friendly restaurants in Chelsea, so don't forget to bring along your furry friend.
Chelsea Funhouse
££
Chelsea Funhouse is a trendy restaurant in Chelsea, and its three floors are as fun as the name suggests.
Duck+Champagne on the first floor is elegant to match the food and drink concept here. The name just about gives it away.
How it works – you pick a grande plate (every dish features duck), served with a glass of champagne. The best bit? It comes with all-you-can-eat sides – challenge accepted.
Head upstairs to The Betchley for more fun. This 1940s-style bar follows a wartime theorem from its decor to classy cocktails to match.
On the top floor, Chelsea Black shakes up espresso martinis with a twist. The menu features 12 interesting takes on the classic cocktail.
Gaucho Sloane Avenue
£££
Steak for dinner is always a good idea, especially when it's cooked by Gaucho Sloane Avenue.
Serving authentic Argentian steaks, perfectly juicy, succulent and a full-bodied flavour – mouth drools.
We say you can always tell just how good a steak restaurant is by its side dish menu. Sauteed Broccoli, Oyster Mushrooms and Truffle Mac and Cheese definitely pass this test with flying colours.
One final must for a steak restaurant is a glass of wine, right? Gaucho's delightful list of Argentinian wines is sure to hit the spot, it's carefully curated to pair with the dishes here.
Manicomio Chelsea Restaurant
£££
Visit Manicomio Chelsea Restaurant for some Italian elegance. You might want to book ahead for a table on the alfresco terrace that overlooks The Duke of York Square shopping precinct.
The wisteria-covered streetside terrace is a pretty close second to an Italian holiday. Paired with indulgent pasta dishes like the tiger prawn, portland crab, or homemade gnocchi with Tuscan sausage – ci piace.
For the latecomers, the inside dining space is modern-chic and gorgeous skylights flood the space with natural lighting.
Chicama
£££
Along King's Road, Chicama has some of the best seafood that Chelsea has to offer. The Seafood Platter's presentation turns heads when it's brought to the table and deserves all the attention it gets.
It tastes as good as it looks too. The octopus, squid, grilled prawns and seabass fillet are certainly something to write home about.
The Peruvian restaurant is a cute little alfresco-style dining spot. The intimate restaurant opens out streetside with a covered terrace as well as more outdoor seating at the front of the restaurant.
Inside is dimly lit, with plenty of foliage which makes for a warm and inviting atmosphere.
Granger & Co. Chelsea
££
Ready to head deep down under? Well, not quite. Granger & Co. Chelsea serves up Australian fare with a side of relaxed and beachy vibes, close enough, right?
Elegant, sophisticated, and comforting are what that spring to mind when we think about this Pavillion Road restaurant.
Sit back and relax on green sofas underneath the wood-panelled ceiling and tuck into Ricotta Hotcakes for breakfast, Parmesan Crumbed Chicken Schnitzel at lunchtime and Sake Braised Duck Leg for dinner.
OKA Chelsea
££
OKA is an intimate Asian-fusion restaurant in Chelsea. The exterior is one big glass window, so you can see the entire restaurant from the outside.
The set-up inside reminds us of traditional Asian restaurants. With a wrap-around sofa and tables spread along one side, it's perfect for sharing food which is what OKA is all about.
There's plenty of handmade sushi and sashimi to get the feast started. The main dishes feature some Asian classics like Kung Pao Chicken, Bulgogi Beef and Miso Black Cod.
We recommend saving space for the mixed mochi for dessert, or the pineapple with coconut ice cream, it's another Asian favourite that's a must-try.
Other Places to Eat in Chelsea
The Kings Arms Chelsea
££
The Kings Arms is Chelsea's stylish neighbourhood pub. You can expect traditional British food, craft beers, and a selection of seasonal cocktails.
The menu here is traditional British gastro food, but with a little more class. It's not everyday you'd find Pheasant, Rabbit and Venison Sausages with Chive Mash and Onion Rings on your average pub menu now would you?
Lots Road
££
A charming local boozer might not be what first springs to mind when you think about dining in Chelsea.
But, this pub serves some of the best gastro dishes that are worth a try. Lots Road's Stuffed Wellington is certainly ticking all the right boxes, mouthwatering wagyu beef and pate are housed inside a flaky pastry.
Practical Tips for Exploring The Best Chelsea Restaurants
Book ahead to secure a table on Manicomio Chelsea Restaurant's gorgeous Italian terrace
For most of these Chelsea dining spots it's best to book ahead, especially if you're planning a weekend lunch or dinner.
Best Chelsea Restaurants: Map
The Best Restaurants in Chelsea: Read Next