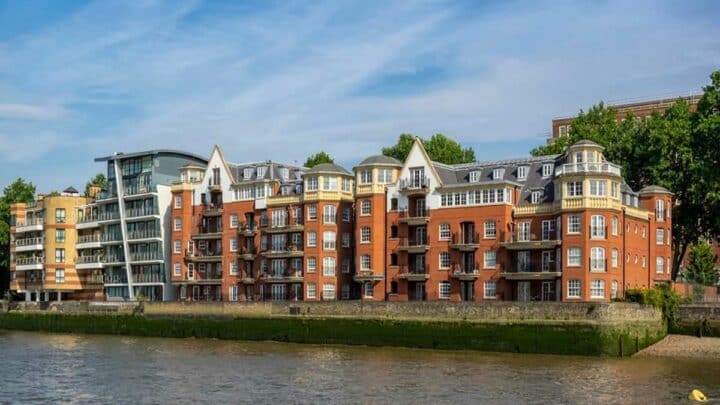 Ready to discover the top things to do in Pimlico? This high-end, upscale residential area is filled with 19th century homes and boasts a slower pace of life than most Central London areas. Let's explore.
Well known for its lush garden squares and Regency architecture, Pimlico has long shaken off its stuffy rep and become one of the coolest parts of the capital.
It has also become a hub for post-work crowds. This is partly due to its location, but also because it has a lot to offer in terms of chic restaurants and old-school pubs.
From the iconic Tate Britain and surrounding architecture to unmissable restaurants, get ready to discover the best things to do in Pimlico.
Things to do in Pimlico
Tate Britain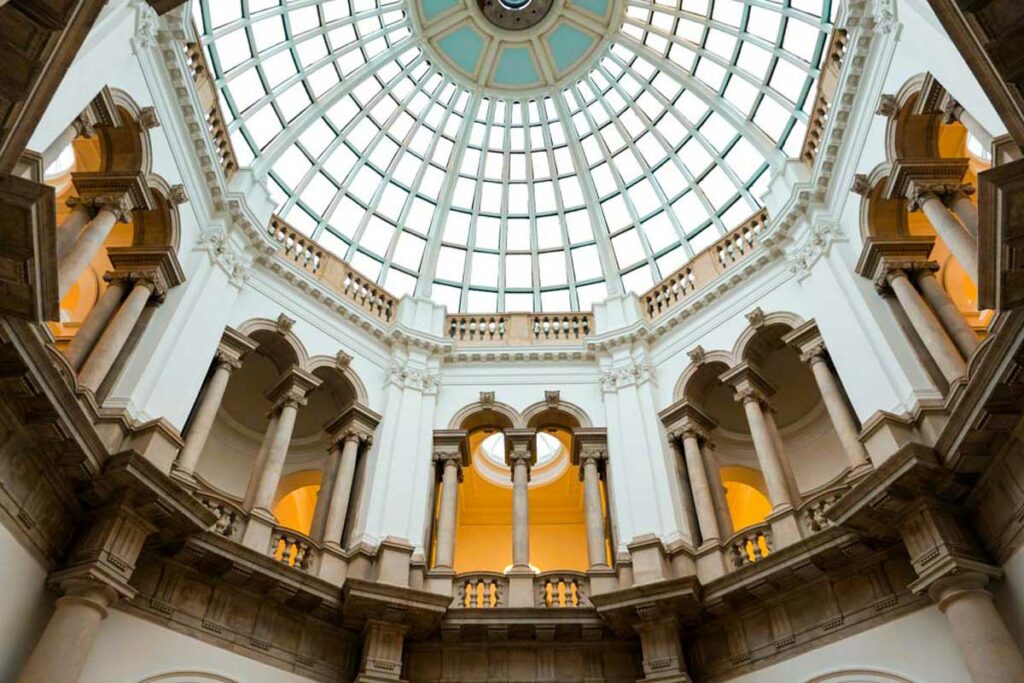 Not too far from Pimlico Station and situated along the River Thames is Tate Britain – easily one of the best free things to do in Pimlico and one of the capital's top art galleries.
You could lose a few hours here mesmerised by outstanding British artwork.
Another draw here is the building that houses it is like a maze. Grand pillars, different rooms to choose from and myriad staircases – try not to get lost.
One of the best things about visiting galleries is the shop, right? Make sure you check out the Tate Britain shop for souvenirs and treat yourself to a cake from the cafe during your next visit.
Wander the Pretty Streets of Pimlico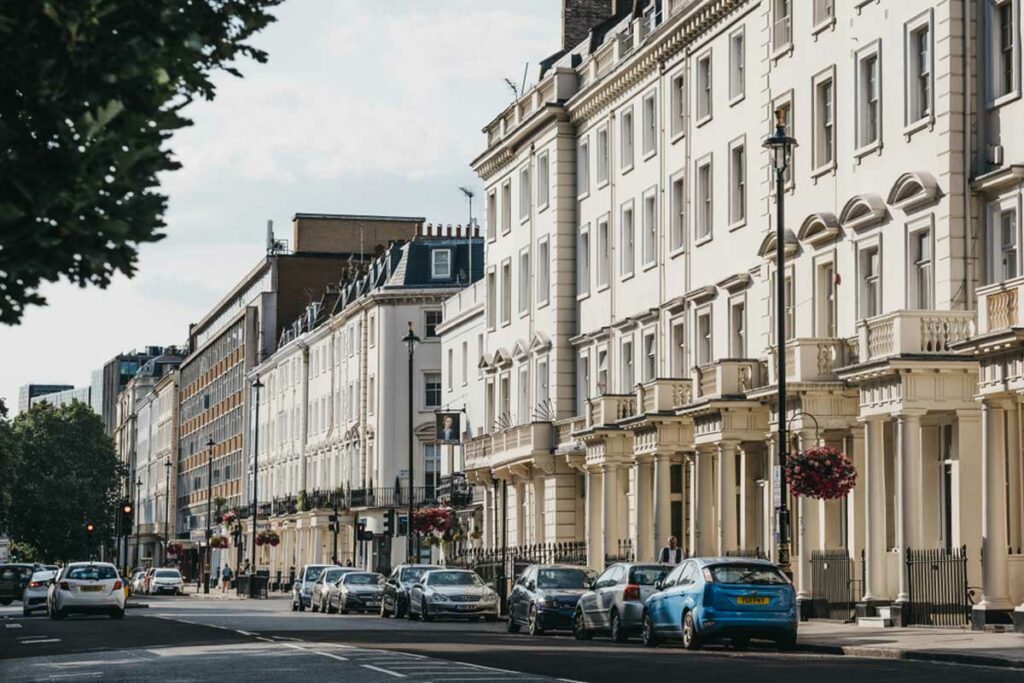 In case you didn't already know, Pimlico is home to some of London's prettiest streets. Get your phone at the ready – they're totally Instagramable.
If you'd like to see Pimlico in all its colourful glory, head to Eccleston Square Mews and Warwick Square Mews. The cobblestone streets are lined with old stone churches, historic pubs and pastel-coloured doors. Each of which make for an iconic #OOTD backdrop.
Also close by is Tachbrook Street with its iconic Victorian buildings. And – bonus – the street is filled with plenty of places to stop for lunch.
Tachbrook Street Market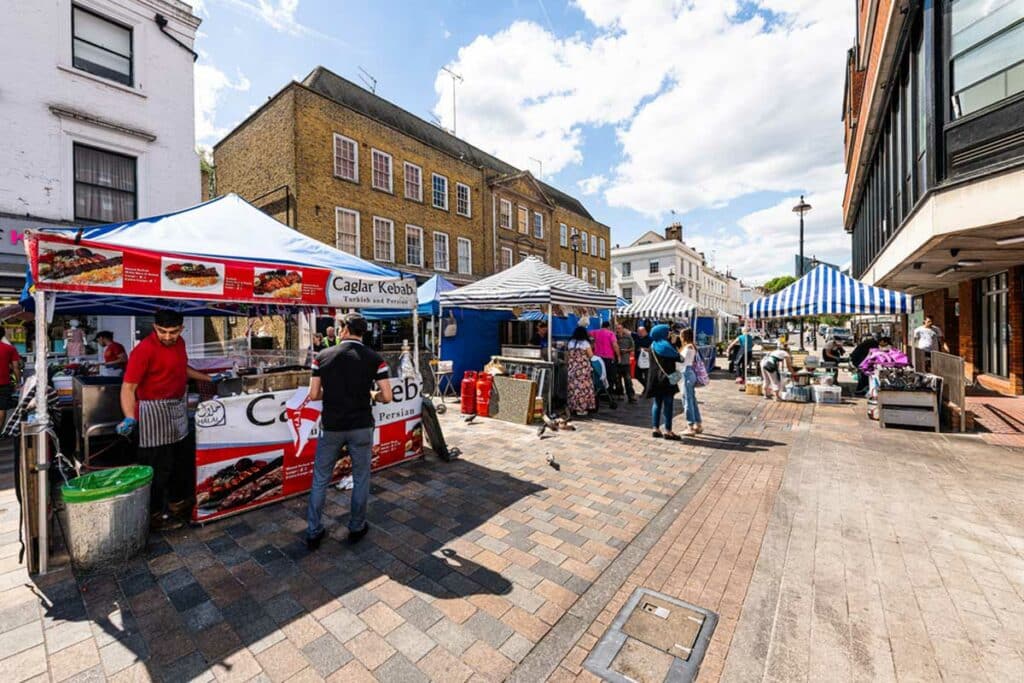 Open every day bar Sundays, Tachbrook Street Market rivals the more famous Borough Market in terms of great grub.
Expect everything from fresh meat, sweet treats, and hot dishes spanning Türkiye, Lebanon, and Italy. The artisan vendors make this market pretty special – there are lots of smiles and chit-chat from the stall owners.
Fair warning: You will want to eat everything.
Saatchi Gallery
On the cusp of Pimlico is the Saatchi Gallery, a contemporary art gallery and charity. Though, what we really love about The Saatchi Gallery is that it showcases emerging artists.
Not all exhibitions at The Saatchi Gallery are free and you can purchase tickets on the website. But, we don't mind because supporting artists is a cool thing to do.
Plus, the exhibitions here are always interesting. Usually, they follow a theme and tell a story relating to the artists – recent exhibitions have covered topics such as nature, identity, and fashion.
Clarendon Cocktail Cellar
There's no better way to end a day of exploring than with a cheeky Negroni or two. Cue Clarendon Cocktail Bar, a hidden Pimlico gem.
It is quite literally hidden beneath the popular Cambridge Street Restaurant which is housed inside the Artist Residence hotel (more on that later). The quirky basement bar serves up some seriously good cocktails, hence the name.
Cocktails are themed around famous artworks, maybe you'll get the Titanic or The Girl With The Dragon Tattoo – if you're feeling adventurous, that is.
Things to do in Pimlico: Eating & Drinking
Cambridge Street Kitchen
Located inside the quirky boutique hotel Artist Residence, Cambridge Street Kitchen is a neighbourhood hangout spot.
The wacky cafe, bar, and restaurant is a great spot all day long. By day, feast on stacked pancakes and sip coffee whilst you watch the world go past from Cambridge Street Kitchen's terrace. By night, the bar and restaurant come alive with neon signage, cocktails and seriously good vibes.
If you're heading here for dinner then the Soft Shell Crab Burger has raving reviews… and once you try it you'll understand why.
Grumbles
Long-standing bistro Grumbles has been serving Pimlico hearty food and a good time for over 50 years.
This Pimlico mainstay's interior even looks the exact same as it did 50 years ago. Oak tables line the space, while black and white photos adorn the walls.
The all-day menu serves a blend of French and British classics. But if, like us, you have a sweet tooth, you should turn your attention to the dessert menu. It's a really tough choice between Eton Mess and Creme Brulee – if you order both we won't judge.
On Sundays, there's only one thing on our minds – Sunday roasts. Choose from three courses and tuck into Cream of Leek and Potato Soup, Roast Beef with Yorkshire Pudding before finishing with Lemon Souffle with Lemon Coulis.
About Thyme
Did you know that Pimlico boasts a fancy modern European restaurant? Well, it does, and here's why you need to visit.
For a slice of the Med in central London, About Thyme has got the decor down to a tee. Ambient lighting fills the dining space and white tablecloths line the tables, you would be forgiven for thinking you were in Barcelona.
Choose between a selection of tapas dishes – or you could opt for a whole main to yourself if you're not up for sharing. We're eyeing up the roasted monkfish… because who doesn't love a fish dish on holiday?
Pimlico Fresh
Looking for somewhere to scoff a light lunch in Pimlico? Pimlico Fresh is an Australian-owned cafe serving fresh and healthy food.
You'll find all kinds of breakfast, lunch and brunch offerings at Pimlico Fresh – here's where to get your fix of avocado toast topped with eggs and any other extras you like.
Or, swing by for a mid-afternoon coffee and cake. We might just see you there.
The Marquis of Westminster
Nestled along Warwick Way, an enclave of pubs, The Marquis of Westminster is one of our favourites.
The ground floor bar has a myriad of seating choices from large tables to cosy booths. Fair warning: This Pimlico pub is a popular spot for after-work revellers, so expect it to be vibrant on school nights.
Upstairs is a restaurant serving fancy British pub classics. Think pub grub reimagined, like bangers and cheddar mash and beer-battered fish and chips with minted mushy peas.
The cocktail menu is also a compelling reason to visit. The Marquis of Westminster like to put a creative spin on things, which is perhaps why the cocktails are so drinkable.
How does the Maple Pecan Old Fashioned sound? Pretty good, we think.
What to do in Pimlico: Practical Tips
The easiest way to get to Pimlico is via the Victoria line. Pimlico is the official Tube Station, though when exploring the northern area it can be easier to take a train to Victoria.
Remember that Tachbrook Market is not open on Sundays.
Not all exhibitions at the Saatchi Gallery are free – check before you visit and book your ticket online.
Things to do in Pimlico: Map
Things to do in Pimlico: Read Next