How to get your boat BBQ on in London.
There are several facts in life. Amongst them: Londoners love boats and Londoners love barbecues. Thinking about it, it was only ever a matter of time before someone put the two together and created London's first BBQ Boats.
That's exactly what the people at Skuna Boats (the same folks behind the Hot Tub Boats – another of our favourite boating experiences in London) have done.
We took to the waters in Canary Wharf to try out the concept and… spoiler alert, it was a whole load of fun.
Here's a sneak preview of what we got up to
Skuna BBQ Boats Canary Wharf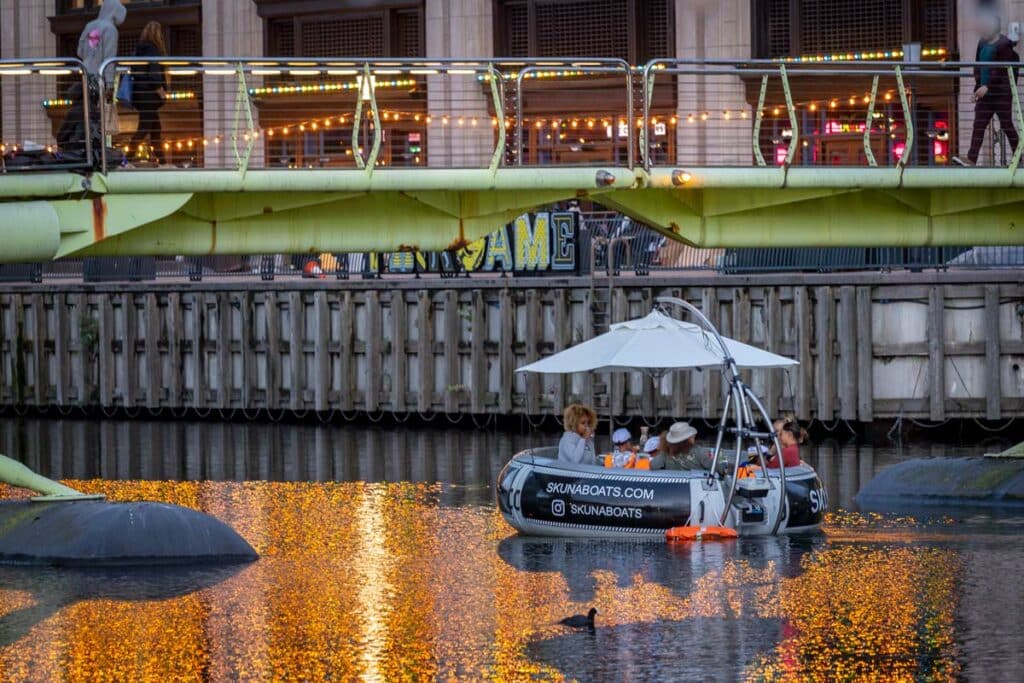 Skuna launched the new boats in Canary Wharf back in 2021 and now they're running all year round, seven days a week. With the weather looking like it might finally be on the up, maybe it's time to squeeze a BBQ boat trip in.
Simply make a booking (the boat can hold up to 9 guests), head down to West India Quay in Canary Wharf and hop aboard.
What You Need to Know Before You Book the Barbecue Boat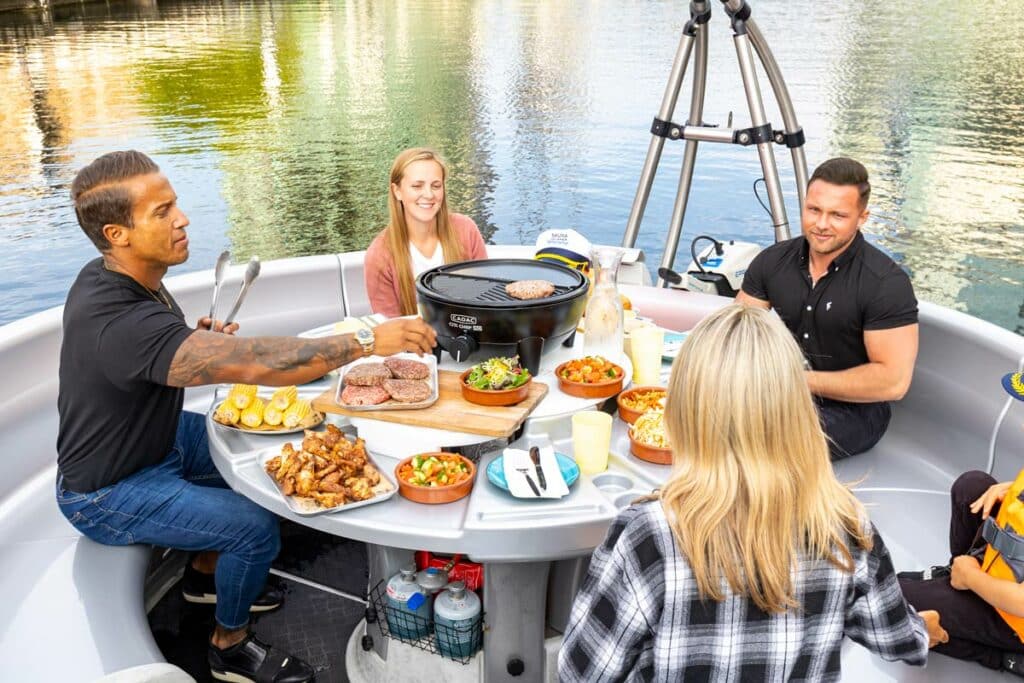 You can bring your own food or choose from their own range of food packages. There's also a fully-stocked bar for when you run out of your own booze. Once aboard, the boat has everything you need to create a sizzlin' barbecue as you float between the high-rises in your vessel.
The barbecue (gas of course, ain't nobody trying to suffocate from charcoal fumes, plus, health and safety) is easy to use and, when you're finished, simply switch it off and float around the quay at your leisure.
The booking is for 100 minutes and can be rescheduled if the weather looks like it's going to be a washout – this is London after all.
Skuna BBQ Boats: Practical Tips
Price: £250 Sun-Fri, 11am – 8pm; £200 Mon – Thurs, 11am – 8pm; £150 Mon – Thurs, before 11am.
Address: West India Quay, Off Hertsmere Rd, London E14 4AL
Looking for More London Guides?